If you're anything like me, you're starting to wonder if Gaby Dunn has gotten her hands on a Time-Turner. How else do you explain that fact that she seems to be simultaneously writing multiple New York Times bestsellers, starring in and producing multiple successful podcasts, and continuing to run a variety of beloved channels on YouTube? She's for sure touring with her smash hit Bad With Money right now. A sequel to I Hate Everyone But You with her comedy partner Allison Raskin is due out later this year.
And now, get a load of this: BOOM! Studios is getting ready to release her new graphic novel into the wild! It's called Bury the Lede and BOOM! senior editor Dafna Pleban calls it an "incisive and insightful psychological thriller where the relationship between the two female protagonists–a journalist and a murder suspect–is fraught with lies and complicated truths from the very beginning."
We've got an exclusive first look for you!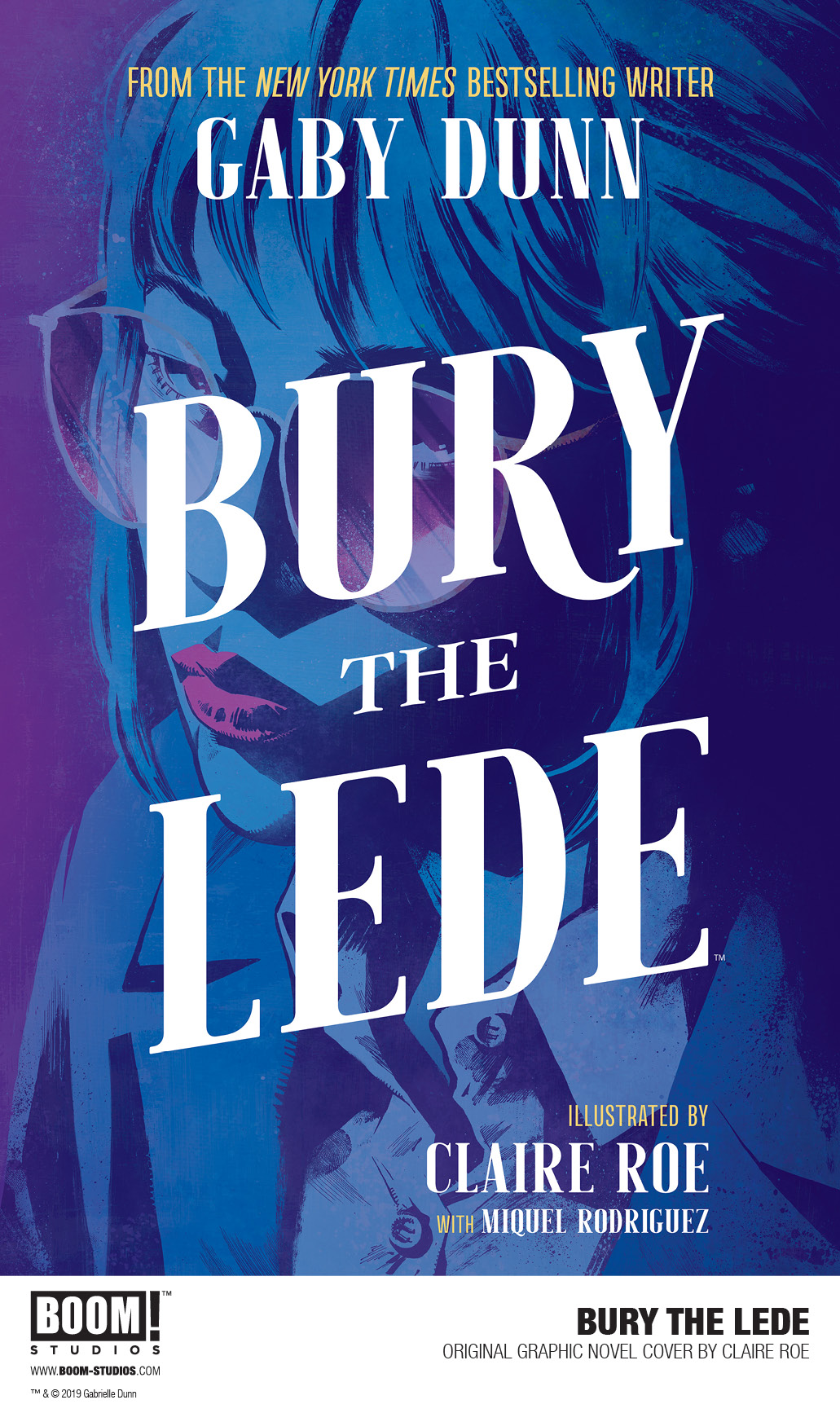 Here's the synopsis of the story, which draws on Dunn's own experiences working as a young reporter at the Boston Globe.
Cub reporter Madison Jackson is young, scrappy, and hungry to prove that she deserves her coveted college internship at the premier newspaper in town, The Boston Lede, where she dreams of a career-making headline. So when her police scanner mentions a brutal murder tied to a prominent Boston family, Madison races to the crime scene, looking for the scoop of the century. What she finds instead is the woman who'll change her life forever: Dahlia Kennedy, a celebrity socialite covered in blood and the prime suspect in the murder of her husband and child. When Madison is the only person Dahlia will speak to, everything rides on the untested shoulders of this young journalist who sinks ever deeper into the dark, twisted landscape of the city's hidden circles of crime, corruption, and privilege in order to unveil the truth.
Dunn is joined by artist Claire Roe (Wonder Woman, Batgirl and Birds of Prey) with colors by by Miquel Rodriguez. Here's a sneak peek at the moody noir art!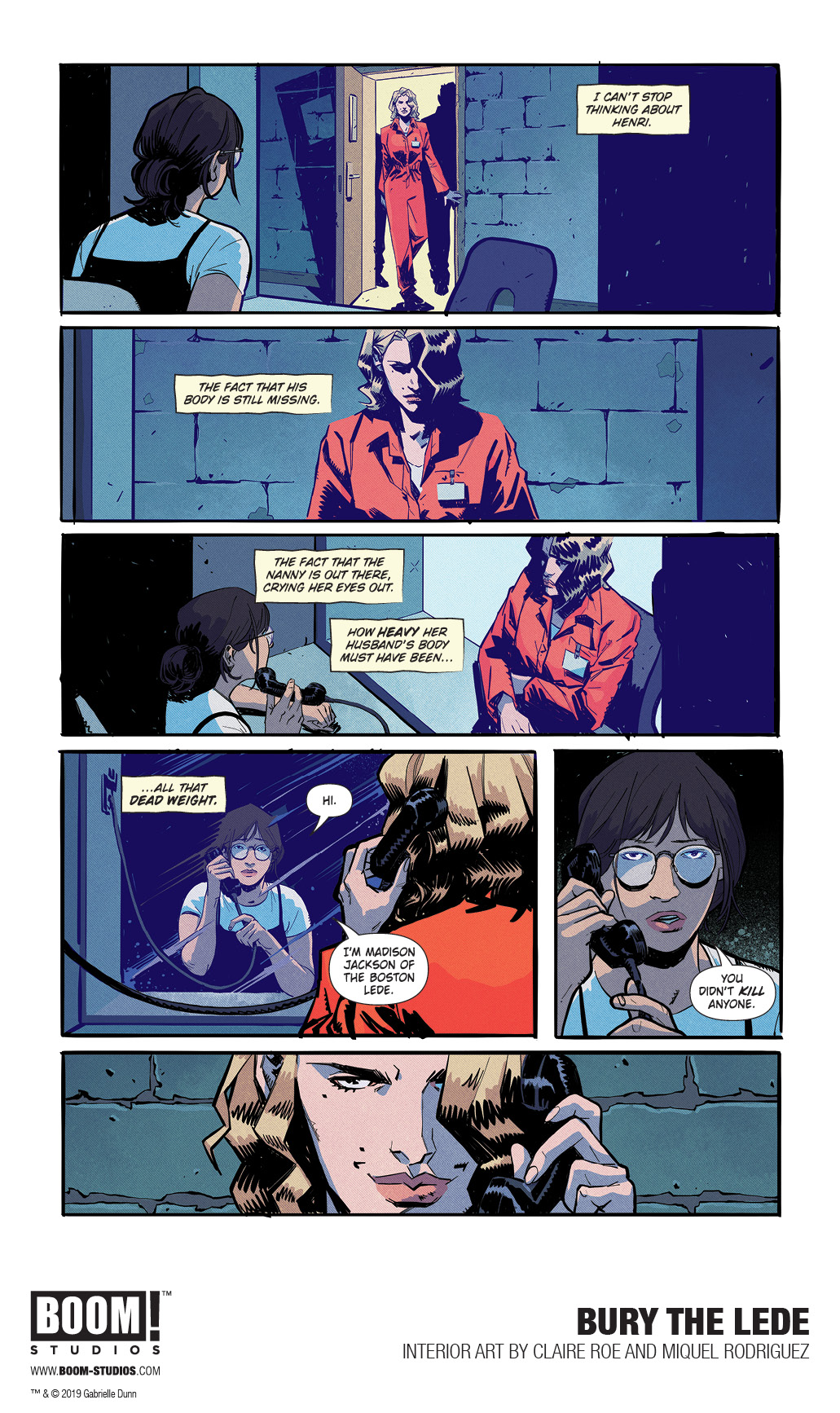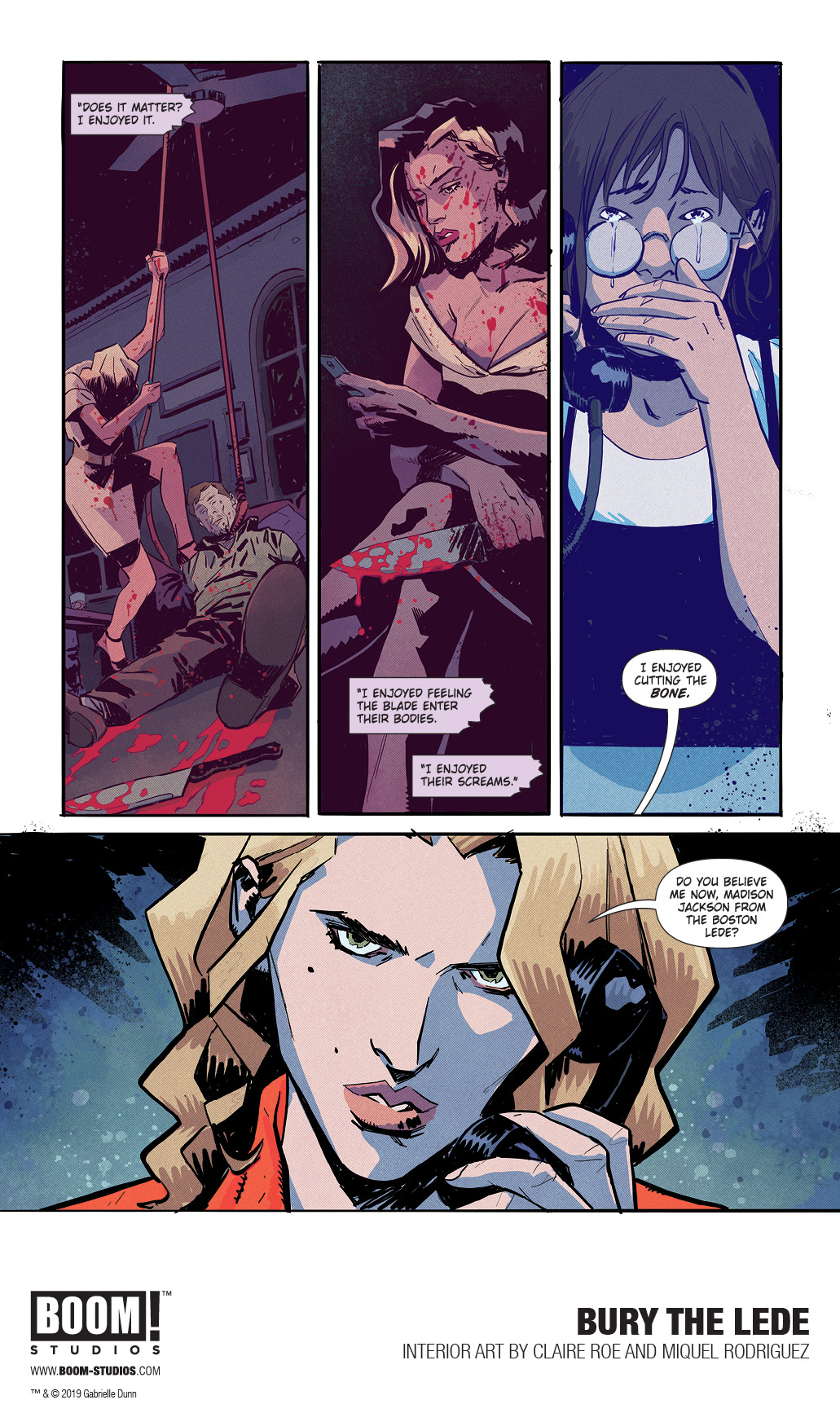 Bury the Lede will be available on October 2, 2019 at local comic book shops and on sale October 8, 2019 at bookstores or at the BOOM! Studios webstore.