Feature image via Shutterstock
Hold onto your eggs, we're getting ready for Autostraddle's International Brunch Weekend 8/23-24! Find a brunch meetup in your city or create your own by heading over to our events page. You can also load up on all things brunch by watching this space. From playlists to recommendations to personal essays, we're writing all about the brunch experience. Get excited! BRUNCH.
---
So it's your first time having brunch. You're intimidated, and I get it: Your favorite website hosts this thing called "International Summer Brunch Weekend,wp_postsand everybody you know is super excited about it, but you aren't sure you're up to the task. They say it's about fabulous mid-morning dining with beautiful queers, but to be honest, you aren't quite sure what the big deal is. I mean, it's just a meal, right? How could it possibly be that special? What are you missing?
Fortunately for you, I know that's just the intimidation talking, and I'm willing to forgive those doubts if it means bringing you into the Queers Who Brunch fold. If you follow these four-and-a-half easy steps I've compiled, you'll soon be enjoying the world's tastiest portmanteau.
1. Pick a time
9:30 is too early for brunch. 3:30 is too late. Anything in between is fair game. As my friend Ikaika told me when I first moved to the city and questioned his mid-afternoon brunch plans, "In New York, if it's before 3 on a weekend, it's brunch."
2. Pick a location
The point of brunch is that it's between breakfast and lunch. That means that all of your attendees must have the option of both breakfast and lunch items for their meal; otherwise, you're eating breakfast OR lunch. SO BORING AND GROSS, AM I RIGHT? If you're cooking at home, have breakfast-appropriate foods like eggs, fruit, toast, various cheeses and bacon as well as lunchier items like cooked chicken breast, frittata/quiche, roasted potatoes, etc. I hope I don't have to tell you that mimosas (with or without alcohol) are mandatory. Basically, you want breakfast foods spun a little higher, plus some delicious citrusy beverages. Prep some items the night before to cut down on cooking time the morning of, and try not to drink too much of the champagne before you get food on the table.
If you're going to a restaurant, obviously you should look for places that serve breakfast and lunch simultaneously. Many places have a special brunch menu on weekends, which may or may not be worth the extra few dollars they charge per item. Generally, a place that offers basic eggs-and-pancakes or oatmeal-with-fruit in addition to elaborate options like baked French toast will ensure that everyone in your group can brunch within their budget and dietary preferences. If you plan on imbibing, a bottomless drink special is your holy grail.
2 1/2. Make a playlist
This is a half-step because it's optional but will undoubtedly improve your brunching experience. Listening to some fun, peppy music in the morning will not only help you wake up but also introduce your desired mood to guests before they sit down to eat. I'm a big fan of 80s pop music for brunch, but you can pick literally whatever you want to set the appropriate tone for the meal. Or you can follow in my footsteps and just listen to this song on repeat the whole time:
If you're going out, you probably can't hijack the restaurant's speaker system and play your own music (or maybe you can, idk, You Do You), but that doesn't mean you have to skip music entirely. Have a mini-playlist ready that you can listen to while you get dressed or during transit to get you in the proper brunching mood. If you're not dancing even a little, you're doing it wrong.
3. Choose an outfit
Brunch is basically a morning party, and like a regular nighttime party, what you wear sets the tone for the event. Personally, I treat brunch like a relaxed fifth date. The maximum amount of time it should take you to get ready is 20 minutes. You want to look cool, but not too clean; if you woke up in time to shower and put on really nice clothes, you may as well go get breakfast with the in-laws before church. Comfortable clothes are your friend (remember, you're about to stuff yourself with the best parts of two meals) but layering will help you look a little more put-together than just wearing your pajamas. I usually go with dirty jeans, a comfy basic t-shirt, and a colorful scarf. If you must, quickly comb your hair or pull it into a ponytail; throwing a slouchy hat over your bedhead is preferable.
4. Find your friends
Your brunch guest list is incredibly important. The point of brunch is to sleep in a little, get dressed quickly and be eating food as soon as possible after waking up. There are plenty of people you aren't going to want to be around when you're half-awake and trying to shovel as much food into your mouth as you can. Your parents, for one, but also your Big Ex, your friend's annoying girlfriend, your former roommate whose dirty underwear hanging on the bathroom radiator still gives you nightmares, the neighbor's annoying dog — you get the picture. Choose people whose company you enjoy both sober and tipsy, and who you can talk to (or not) without too much stress. Comfortable silences, when nobody pretends that their companions are more important than the tower of chocolate banana peanut butter flapjacks on the plate in front of them, are some of my favorite parts of brunch.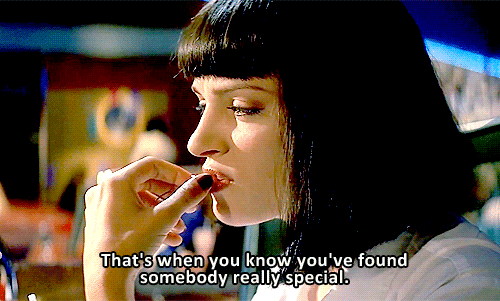 Because that's the whole point of brunch, you know? To have a bomb meal with the people you love and not have to put too much thought into impressing anybody. You're eating what you want with people who will totally split a pastry basket with you so you have something you can wash down with that third bottle of champagne.