I LOVE the Regency Era and I'm very invested in the lives of 19th-century trollops, tramps, and thieves. Gossip and drama are two things I adore because most of the time it has nothing to do with me. Combine all of that together in a sexy little mixing bowl, and out comes Bridgerton, the Shonda Rhimes-produced new Netflix series that premiered on Christmas day.
I've been excited for quite some time to watch the series and I was pretty happy with it. I do have some issues, like for a world that wants to be seen as so diverse, most of the trauma is on the black characters. There is racism still running rampant (check the scene with Lord Featherington and Will Mondrich) and this world wants us to remember that the black characters wouldn't have their titles if it weren't for white royalty being so gracious to them. The show also wasn't as horny as I thought it would be and I'd have liked 38% more antique scissoring as well — BUT I (FOR NOW) DIGRESS
While there aren't any directly out queer women characters on the show (fingers crossed that Eloise dips into dykeness next season), I knew I'd find a queer connection. The stunning and talented black actress Golda Rosheuvel who plays Queen Charlotte is proudly out as a lesbian.
She absolutely KILLS it in her portrayal of the real-life monarch. Although many love to ignore it, Queen Charlotte was believed to be a woman of color. I'm gonna go ahead and say that I 100% believe that The Queen had black heritage and chalk it up to racism for trying to erase that fact.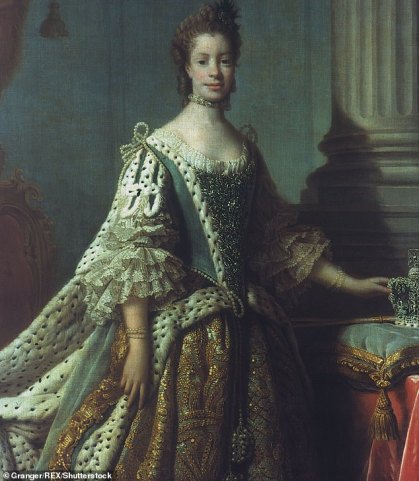 It's rare to see black folks depicted as royalty when it comes to period pieces and the show did a clever job at points making sure the black characters were proud of their ancestry, and a simple way to express that was through their hair. From the simpleness of having Marina Thompson wrap her hair at night to the elaborate wigs of The Queen that brings me here today.
The wigs were created and executed by Marc Elliot Pilcher and Adam James Phillips and I must say they did a stupendous job. I LOVED that many of her wigs were in braids and locs and that her natural curls were adorned with ribbons and diamonds. My favorite part was seeing the different textures between her edges and the rest of her hair that would sometimes occur in her hairstyles. It made me feel seen in some way and I appreciated her hair every time she appeared on the screen.
So, here is every hairstyle The Queen proudly wore in Season One of Bridgerton, because she's black, a hottie and I 100% am trying to be one of her extra special ladies in waiting.
---
Episode One "Diamond of the First Water"
"Flawless My Dear"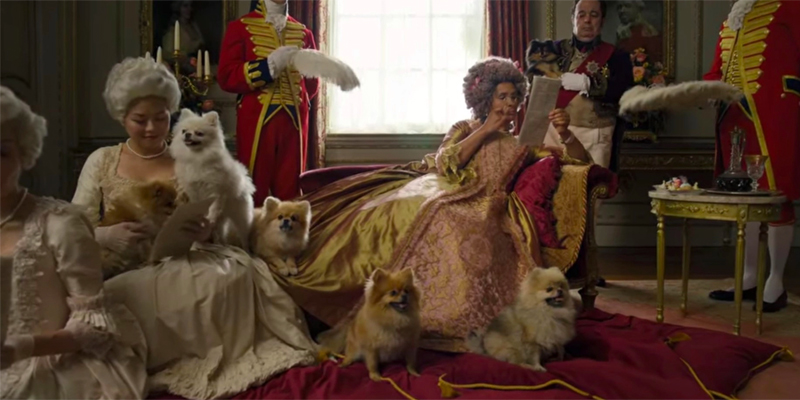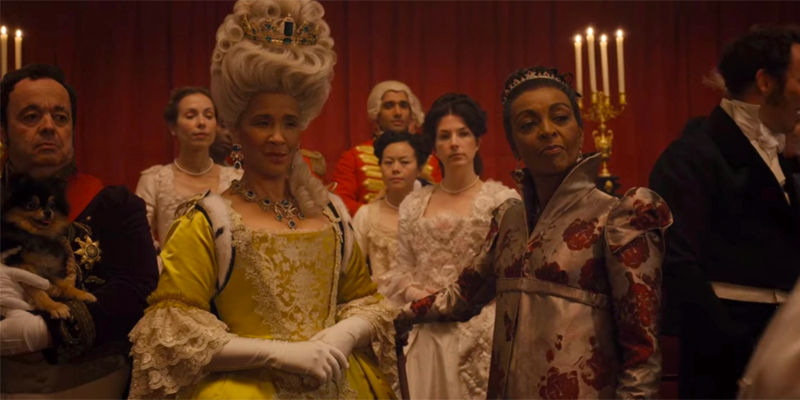 Episode Two "Shock and Delight"
"I wish to be entertained, enthralled"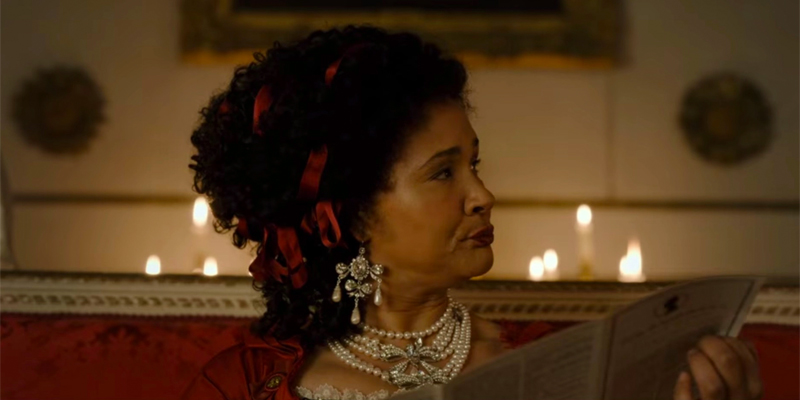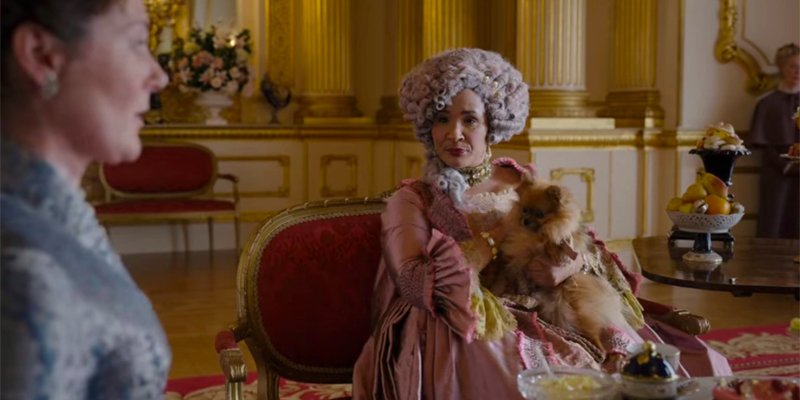 Episode Three "Art of The Swoon"
"You are a Prince. Charm Her."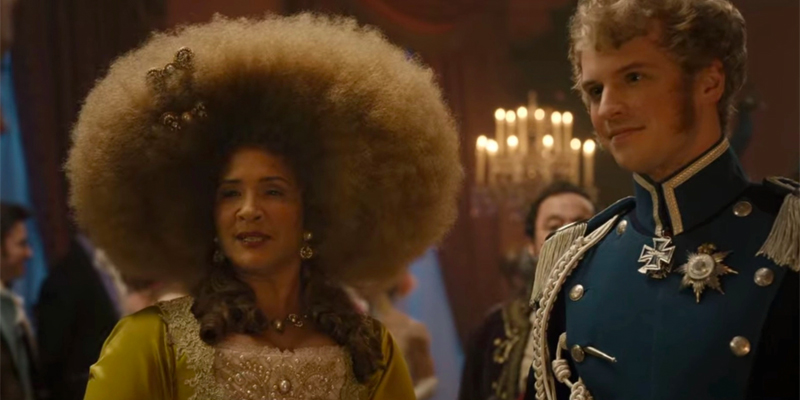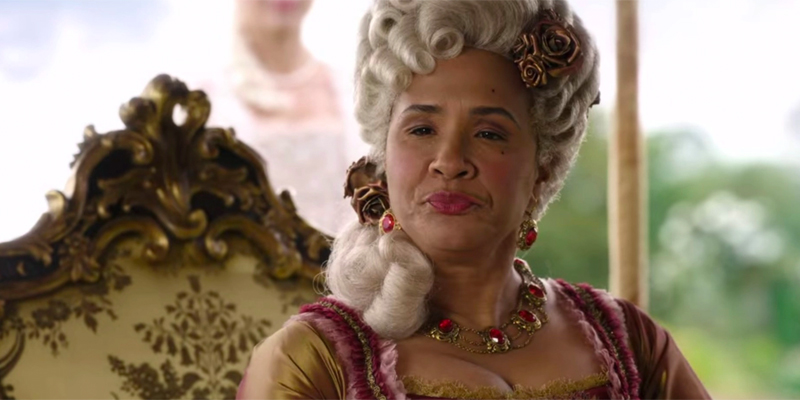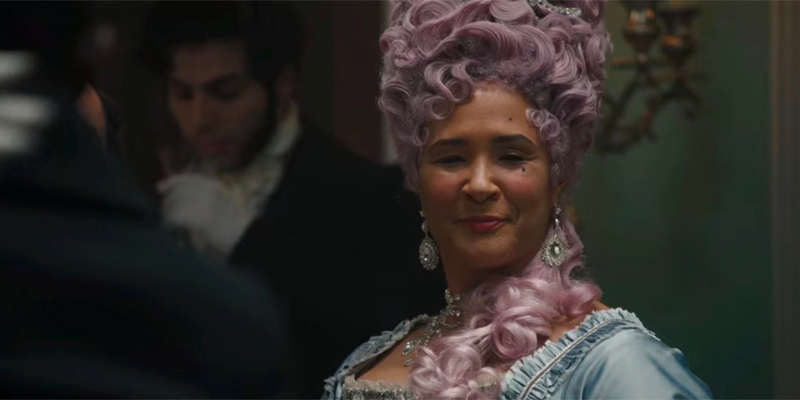 Episode Four "An Affair of Honor"
"Offer her your gift"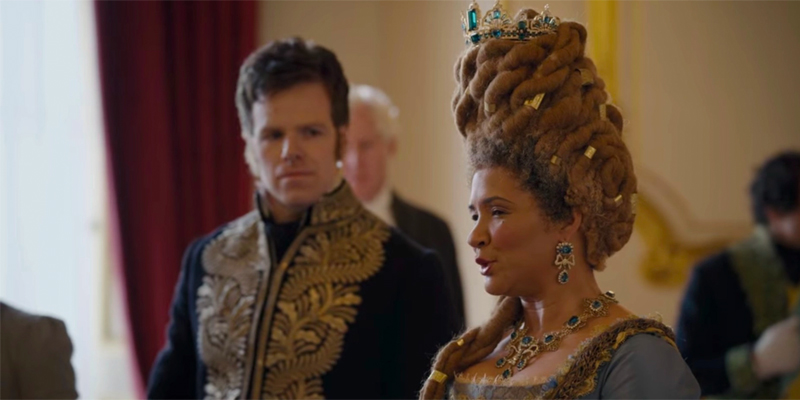 Episode 5 "The Duke and I"
"While you may be content to accept defeat, It is certainly not how I approach things"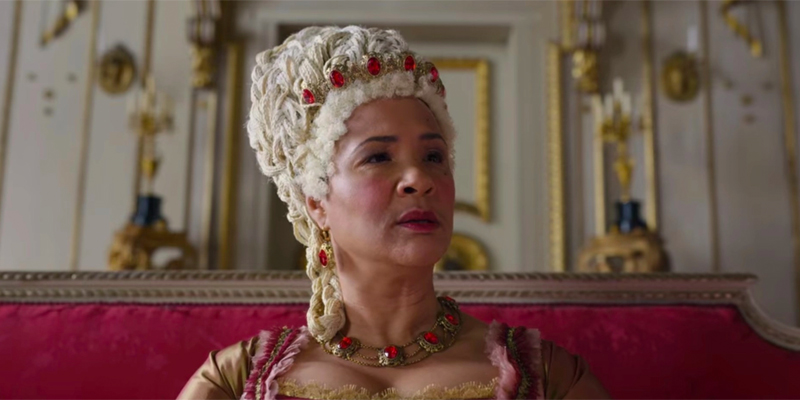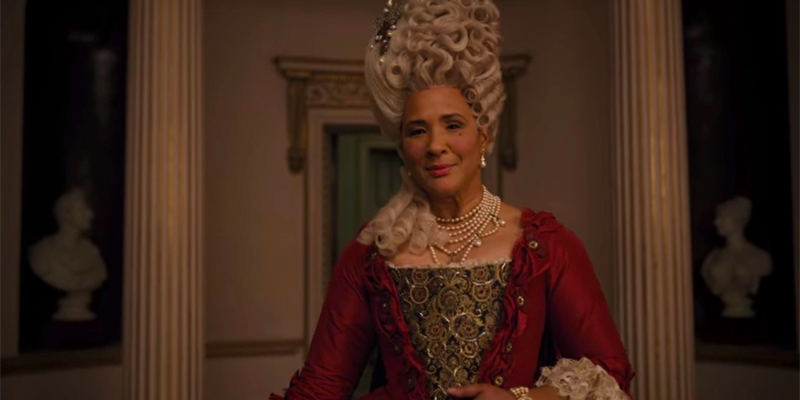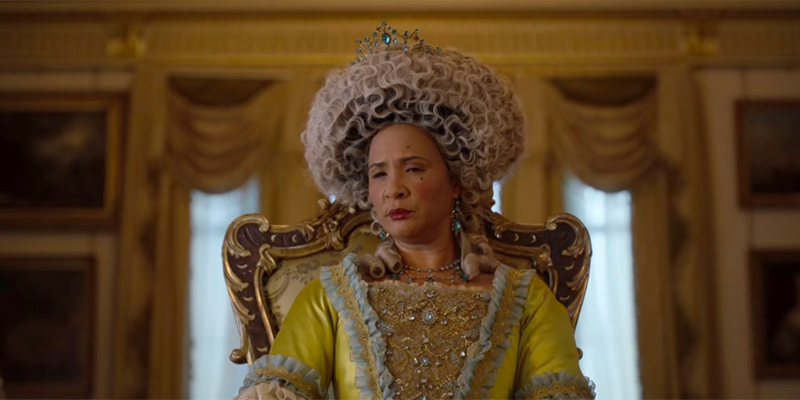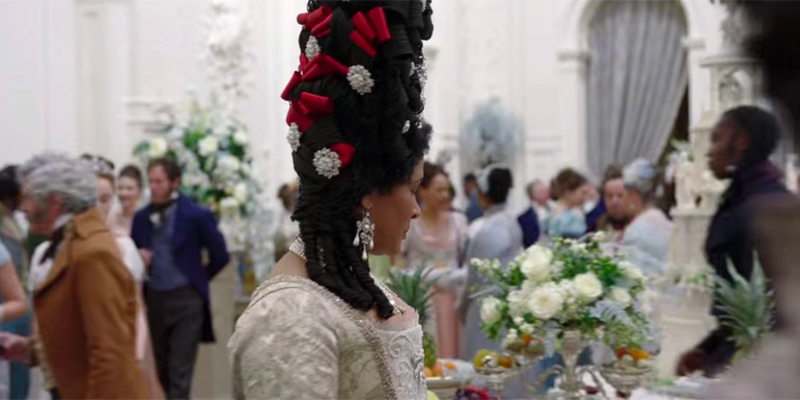 Episode 7 "Oceans Apart"
"My patience has limits. Get me an answer — your Queen commands it."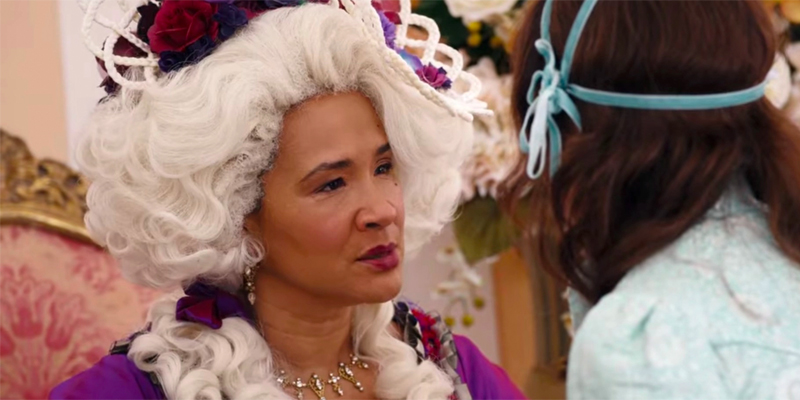 Episode 8 "After The Rain"
*Insert The Queens infamous lip purse here*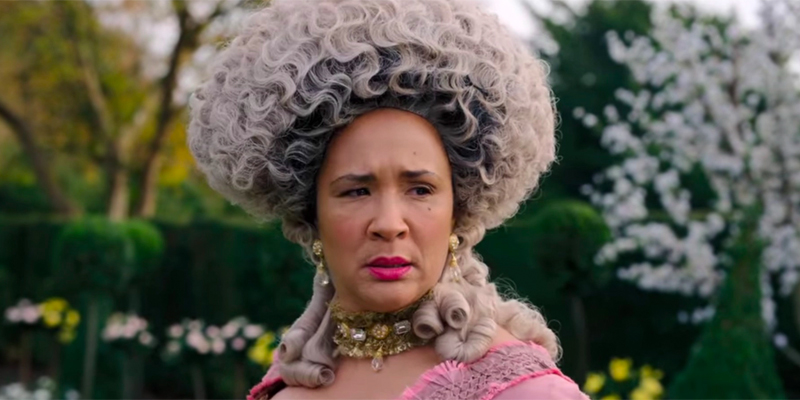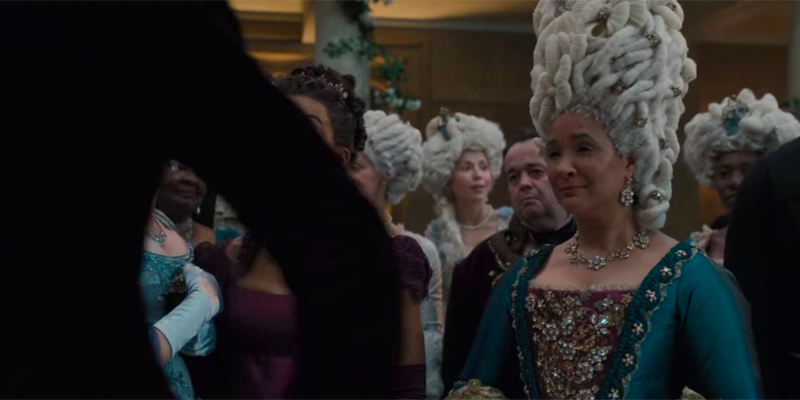 ---
So that's all from me for now and remember, I'm Shelli the sapphic sleuth and if there is a Black queer connection to make in TV & Film – best believe I'll find it.