Brazil became the 20th nation to approve same-sex civil unions at the national level yesterday. The ruling was unanimous, with a 10-0 vote. Same-sex civil unions will obtain the same rights/rules currently held by heterosexual unions such as joint delcaration of income tax, pension, inheritance and property sharing.
Gilmar Mendes, a Supreme Court justice, told Agencia Brasil that the court has an obligation to protect gay couples who are still victims of prejudice and violence.
Cleber Vicente, project coordinator for the Rainbow Group in Rio de Janeiro, called the decision "a historic achievement." He said: "There is something to celebrate this result. It is a struggle that stretches for over 15 years."
Because the Roman Catholic Church isn't exactly a gay fan club, gay rights groups have hit a lot of walls in Latin America. But in 2009, Mexico City approved same-sex marriage and Argentina followed suit in 2010.
Regardless of these advancements, many report that interpretations of the Roman Catholic Church's doctrine still sets the tone, at least sometimes, and with devastating consequences:
In a recent interview with the online Brazilian magazine Terra (terra.com.br/), GGB's founder and former president, Luiz Mott, a prominent gay activist since the 1970s, said, "Brazil is the world leader in deaths of its LGBT population." Mott blamed the homophobic violence in part on the intensely anti-gay propaganda of evangelical and Catholic leaders.
There is "a whole cultural and institutional homophobia that still exists and has, in evangelical churches and Catholic churches, the great manufacturing centers for such ideological weapons," he said.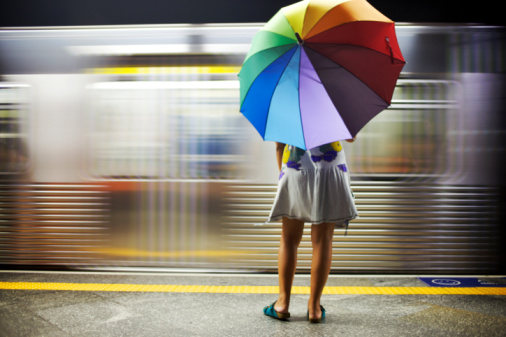 Hate crime statistics are especially troubling when you consider how gay-friendly Brazil wants to be. It's TEEMING with homos — hosting over 300 LGBT organizations and the world's largest LGBT Pride celebration, the São Paulo Gay Pride Parade, which attracted 4 million celebrators in 2009.
Same-sex activity has been legal since 1830, military service since 1969, adoption since last year, and now, you know, civil unions. According to statistics which apparently are "contested," 7.8% of Brazillians are gay men, 4.9% gay women, 2.6% bisexual men and 1.4% bisexual women. According to the 2010 Brazilian census, 60,002 same-sex couples share a home.
In addition to being pleasant for its residents, Brazil is a super-popular travel destination for gay traveler — 1 out of every 4 tourists to Brazil are said to be gay & lesbian. It was voted Best Global Destination by tripOut gay travel. Rio de Jinero is frequently crowned The Sexiest Place on Earth. The annual Carnival, gay beaches, legendary LGBT Pride festivals and hopping gay nightlife have made Brazil an LGBT fave.
Nevertheless, murders of LGBTs have grown by 113% over the last five years. From The Bahia Gay Group via Global Voices Online:
Among the dead, [there were] 140 gay men (54%), 110 transvestites (42%) and 10 lesbians (4%). Brazil confirms its position as the world champion of murders of homosexuals: in the United States, which has 100 million more people than our country, in 2010, 14 murders of transvestites were reported, while in Brazil, there were 110. The risk of a homosexual being murdered in Brazil is 785% higher than in the United States.
But activism remains strong, and this is one giant leap in the proper direction — so People of Brazil, HOW DO YOU FEEL TODAY? According to our stats, Brazil ranks 25th in the country game for "most Autostraddle readers." So there must be a handful at least.