Hello! As you may or may not know, I am the owner of a substantial pair of boobs.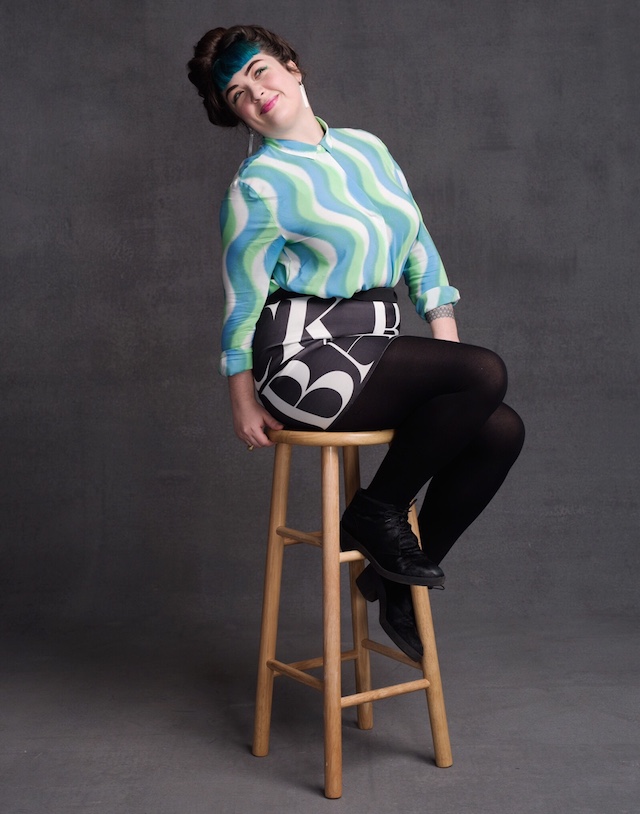 Having lived much of my life with 38DDs, I know it can be tough to find a bra that's comfortable, affordable, and maybe even a little sexy. On the other hand, I've also been blessed through my work with *ample* opportunity to try different brands for free, which has been hugely helpful in narrowing down what I like. Below, five of my favorites (bought or received for review) — I hope your chest will think they're the best, too.
The Everyday Hero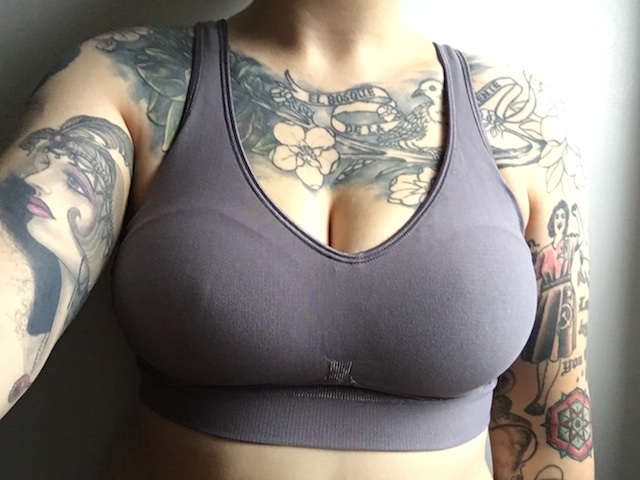 Since my life has become largely an affair of sitting on my couch without pants, I find it harder to justify underwire on a daily basis — but I also don't love my silhouette when I'm in "sleep bras" all the time. For trips to the grocery store and other casual but public occasions, the Bali Comfort Revolution Wirefree Bra ($36, XS-3XL, 16 color options) — with its wide band, lightly shaped cups, and rear clasps — is a revelation. Ahhh.
The Strapless Superstar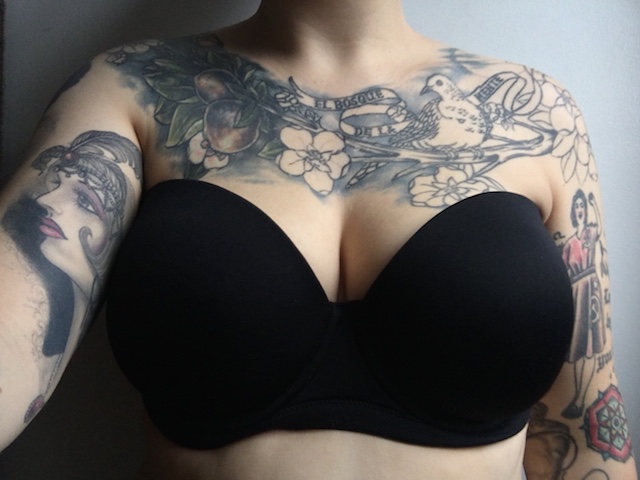 I had nearly given up on ever wearing strapless things until one day late last year, when a fateful Macy's sale and coupon code combo changed my life. The Wacoal Red Carpet Full Figure Strapless Bra's ($65, 30D-42DDD, three color options) four rows of closures keep me secure without the need to constantly readjust, and convertible straps make it extra versatile, too. Also, for me at least, it's comfortable enough to sleep in.
A Push-Up Without the Smush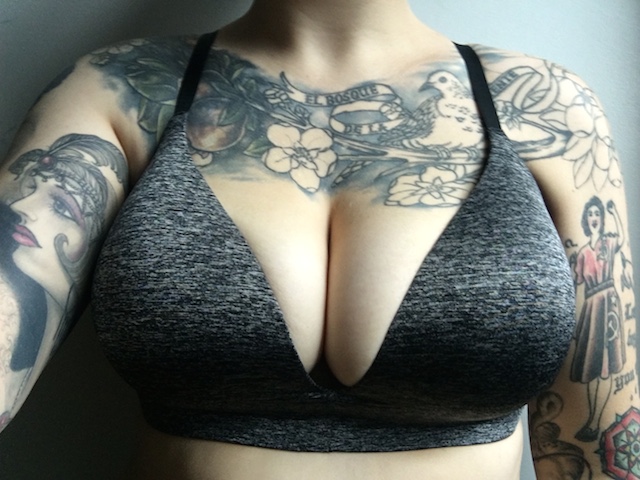 As an offputting femme, I always kind of thought I'd leave push-up bras to the kind of girls who are happiest in six-inch stilettos. But then came the B.splendid Wire-Free Push Up Bra ($44, 30A-38DD, six color options), whose molded foam band lifts and squeezes me without the discomfort of underwires. I feel like Peggy Bundy, but also not like I'm being suffocated by an old-timey whalebone contraption, which I never realized was scientifically possible before.
A Brassiere for the Boudoir

Sometimes, though, all that padding feels unnecessary. The just barely lined Paramour Captivate Bra ($38, 32C-40G, five color options) is my answer to when I want a little exposure (peeking out of a silky blouse on a date, for instance) or a lot of exposure (looking cute when said silky blouse gets unbuttoned, for instance). Its straps are supportive without being obtrusively wide for most necklines, and its three rows of clasps keep everything firmly in place until the occasion calls for a little more jiggle.
Support-y Spice

The Bali Active Foam Underwire Sports Bra ($42, 34B-42DDD, four color options) has gotten a slightly different look since I bought mine, but its unlined underwire cups and hook and eye closure system are the same. From the elliptical to higher impact activities like horseback riding, this bra locks me perfectly in place.
These are my favorite bras for now, but I'm always interested to learn about others! If you have any recommendations (for large busts or otherwise), leave them in the comments.