Last Thursday Bradley Manning, the former US Army soldier accused of leaking sensitive government documents to WikiLeaks, began the process of a formal court-martial. Manning is charged with 22 different counts, including "aiding the enemy," and could potentially find himself in prison for life. Manning deferred a plea, which means that his defense team has a little more time to assess the situation and strategize. Manning also deferred a decision as to whether he will be judged by a military judge or a panel of military peers, senior officers or servicemembers of rank no lower than Manning's. Manning's lawyers have argued that the US government is drawing out Manning's prosecution unnecessarily and thus denying him his right to a speedy trial. While waiting for his trial, Manning's treatment in jail has been extraordinarily harsh; as of a year ago, he was being made to sleep naked in jail, ostensibly as a safety precaution.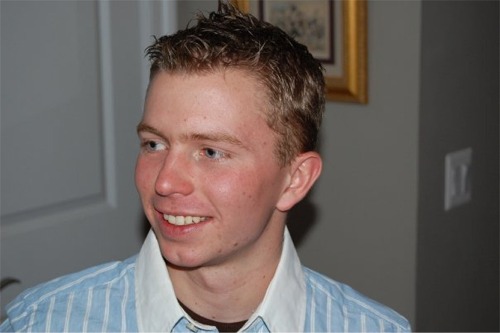 While Manning and his lawyers were deciding how best to approach his court martial, someone was also deciding to nominate him for a Nobel Peace Prize. A few reports claim that the nomination came from Icelandic Parliamentarians (thanks to commenter dizzy for the tip!). He's one of 231 people up for the award this year, including human rights activists and politicians credited with international peacemaking. Some believe that the nomination isn't particularly meaningful, and is little more than an indication of being "popular on the political left and objectionable to the political right." Given the number of protestors who have aligned themselves with Manning's cause, it's maybe not surprising. But not just anyone can nominate a person for the Nobel Peace Prize; the nomination process involves sending out letters of invitation only to individuals qualified to nominate, which means:
"…members of national assemblies, governments, and international courts of law; university chancellors, professors of social science, history, philosophy, law and theology; leaders of peace research institutes and institutes of foreign affairs; previous Nobel Peace Prize Laureates; board members of organizations that have received the Nobel Peace Prize; present and past members of the Norwegian Nobel Committee; and former advisers of the Norwegian Nobel Institute."
Manning's story is uniquely situated in a time in American history defined both by war and by concerns about privacy and access to information; his nomination for this award is deeply telling, as is the fact that in the process of his court-martial he's already been held in pre-trial confinement for 635 days, and his prosecutors now say that a full trial may not begin until August. Although Manning's winning the award is perhaps not probable, it is technically possible that Manning could be imprisoned for life for aiding the enemy (and 21 other counts) while also winning a Nobel Peace Prize for the same series of decisions.
And even aside from his political significance and the possible ramifications of his trial (some believe that Manning is being pressured to accept a plea which would implicate Julian Assange), if he won the award, Manning would be among very few out gay recipients of any Nobel prize. This year, the founder of the International Day Against Homophobia and Transphobia, Louis-George Tin, is also being put forward for a prize. If Tin wins, he would be the first Nobel Peace Prize recipient in history to have won for fighting for LGBT rights.
Bradley Manning will never cease to be a divisive figure, and neither his court-martial nor his nomination will change that. In fact, they're likely to incite more debate around the motivation for and implications of his actions. But if nothing else, they let us know that highly prestigious and powerful institutions also potentially disagree on how his decisions should be viewed. And when looking at a long list of Nobel Prize nominees and winners who are almost uniformly heterosexual (as far as we know), it's perhaps worthwhile to consider that we live in a time when the person causing so much dissent and debate is an out gay person, because we're openly involved in the lives of our nations and our communities in a way we weren't able to be in generations past. Bradley Manning may not be the face of an out gay soldier that the majority would have preferred to make history, but the fact is that if there's any real possibility of Bradley Manning being an out gay Nobel Prize winner, maybe there are more in the future.