Beyoncé turned 42 yesterday, promptly celebrated with a sold out concert in Los Angeles, and every celebrity you know was in attendance. And maybe you would enjoy a gay-specific roundup of these celebrities at Beyoncé's concert to aimlessly scroll so that you can escape your own life for even just a minute.
WELL MY  FRIENDS! I am here to serve.
---
Janelle Monáe
Janelle Monáe is in the middle of their own tour (my tickets are next week! And no, I cannot stop talking about it!) but somehow made the time to touchdown in LA and pay homage for Bey's big day. Also, "the calm before the swarm" is iconic caption material.
Tessa Thompson
Tessa Thompson, of course, continued in the trend of making me want to yell the various parts of my body that she could step on or otherwise enact violence upon. It's a gay thing. You understand.
Kehlani
A fellow earth sign herself, Kehlani easily wins "top" prize (see what I did there?) for most thorough recap of the night. Enjoy a tale in four parts: 1) Kehlani wishing Beyoncé a Happy Birthday from the car on the way to the concert, 2) a gratuitous — none of us are complaining!! —  selfie from said car, 3) a shot of opening act queer DJ Kaytranada from HER SEAT ON THE STAGE, 4) the audience waving yellow and black balloons to Beyoncé in honor of her birthday concert.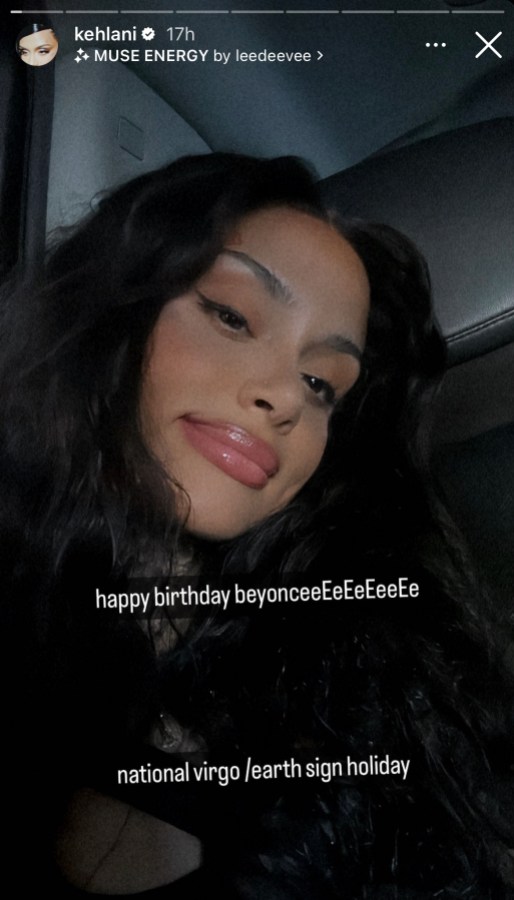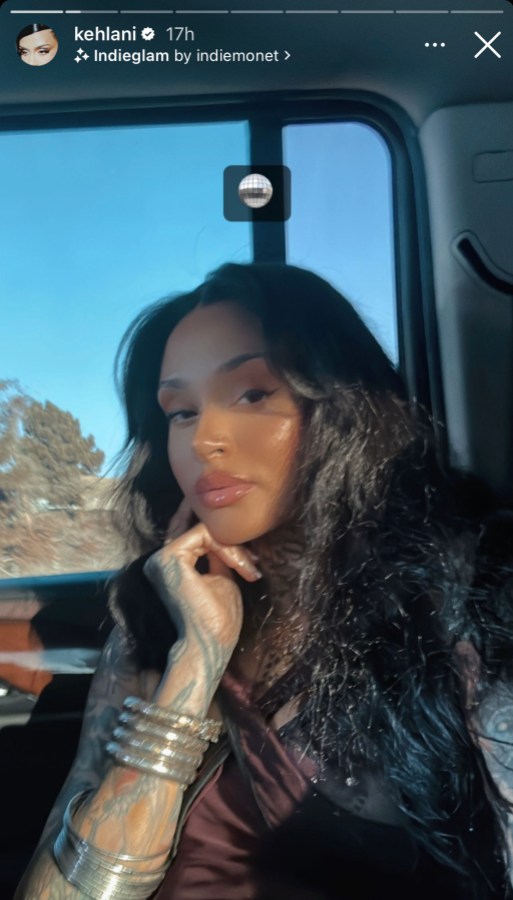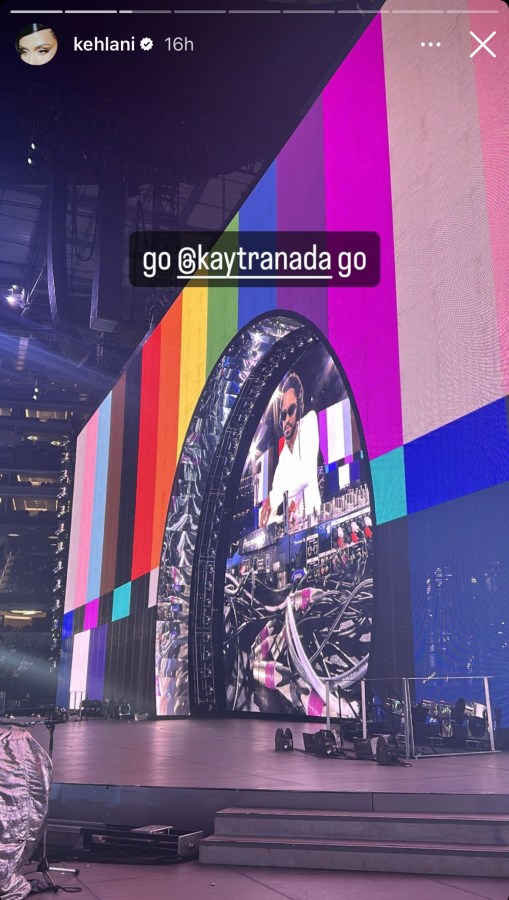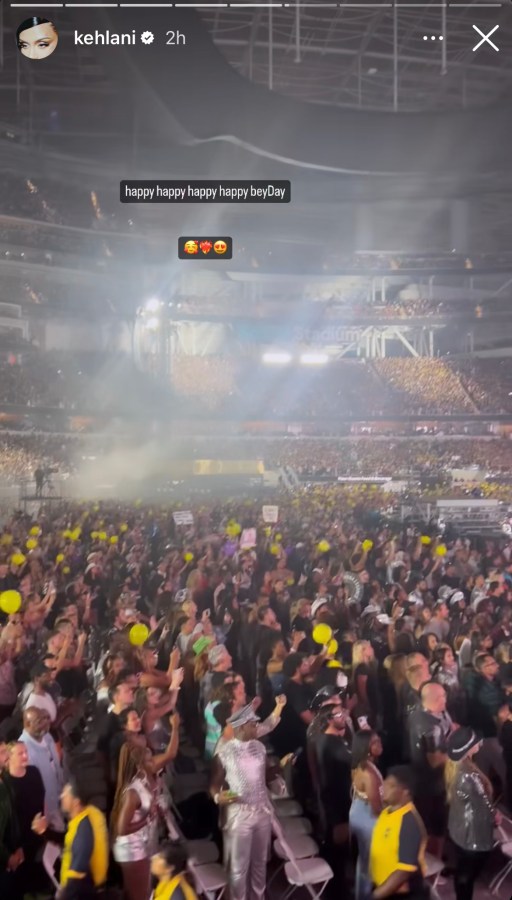 And yes the yellow/black balloons were a grassroots fandom action. Adorable. I'm sorry it just is.
Fletcher
A picture is worth a thousand words.
Niecy Nash & Jessica Betts
So if you've been following along, Niecy Nash & Jessica Betts are busy celebrating their third anniversary of the nationally known Black queer holiday that is their wedding day. The events of which have taken place over literal weeks because… have you met Niecy Nash-Betts??
Anyway the festivities have concluded with an epic date night and you absolutely must watch this video of Jessica finding out in real time that SURPRISE BITCHES, WE GOING TO BEYONCE because nothing else is quite like it!
Also Niecy in this cat suit. Respectfully. I am looking.
Laverne Cox & Trace Lysette
First, I'm sorry but… I just… You know.!?!?… It's just…. suddenly I am so parched. I am walking barefoot across the Sahara. I cannot remember the sensation of what water feels like going down my throat.
Trace, you are not playing fair.
But then second, Trace met up with Laverne Cox and their friend (up-and-coming trans pop star) Mila Jam for the concert, and the edit Mila made on their mute challenge is a whole Oscar walking.
Victoria Monét
I love listening to Victoria Monét talk about literally anything in that silk soft voice she has. Yes sis, tell me about your dreams. Tell me about each and every one. Let me get closer, so that you can tell me more.
Willow Smith
Something about a blurry black and white of Willow Smith singing "Love on Top" at the top of her lungs is just so incredibly wholesome, you know?
Cynthia Erivo
I'm choosing to believe that Broadway great Cynthia Erivo purposefully picked this green photo of Bey to subtly plug Cynthia's upcoming leading role as Elphaba in the movie production of Wicked, and that's the kind of self-promo that we simply love to see!
(In complete and utter seriousness: the second slide of Cynthia sweaty, blurry, and smiling is worth a million trillion dollars.)
Lena Waithe
Ok there's no image of Lena Waithe's concert fit, but in exchange you get to listen to Beyoncé sing from the front row. I think we can all accept this even trade.
In addition to the birthday night itself, there were also other queer celebrities who came out all weekend long, so may I present to you….
Celebrities Who Came to Beyoncé's Birthday Weekend (Nights 1 and 2)
Sarah Paulson
Sarah Paulson brought Pedro Pascal and there is a specific-subset of Letterboxd film gays who I am sure lost their ever-loving mind.
Sarah Paulson getting her life at Beyoncé's concert is something that can be so personal to me! #RENAISSANCEWorldTour pic.twitter.com/0FVBeCrU3t

— sarah's pr (@sarahpaulsbean) September 2, 2023
Also, shout out to the Sarah Paulson's PR account on Twitter. I have no idea who this person is, but their posts cross my timeline so often!?! I am sure that they are gay. Is this person you? Are you gay? Let me know.
Amandla Stenberg
H&M invited Amandla Stenberg as their guest, and Stenberg went with a Josephine Baker-esque headpiece which I am obsessed with. Such an iconic Black queer femme tribute to the night's festivities.
And since we are shouting out fan accounts, I have to give the team behind CelebsLoveBey their due respect, they've been working overtime all tour. 😮‍💨
Ariana DeBose
Ariana DeBose enjoying @Beyonce's #RENAISSANCEWorldTour in Inglewood (NIGHT 2). 🪩 pic.twitter.com/QdxNgJLbSy

— DC3 SQUAD (@DC3_SQUAD) September 3, 2023
Ariana DeBose was a guest of SoFi Stadium and appeared to live out her best space cowgirl life!? I'm attributing it to her North Carolina roots.
Javicia Leslie
That's that thique. That's that keep going. That's that never stop.
Syd
"Saw it live" is such a flex.
Keke Palmer
So! I put Keke in this section because she did see Bey for the first time on Friday, in a Black leather dress I will not soon forget. But she also returned on Monday for the birthday concert, which is some real boss-level fan shit and, as always, I aspire.
Here's Sunday's look: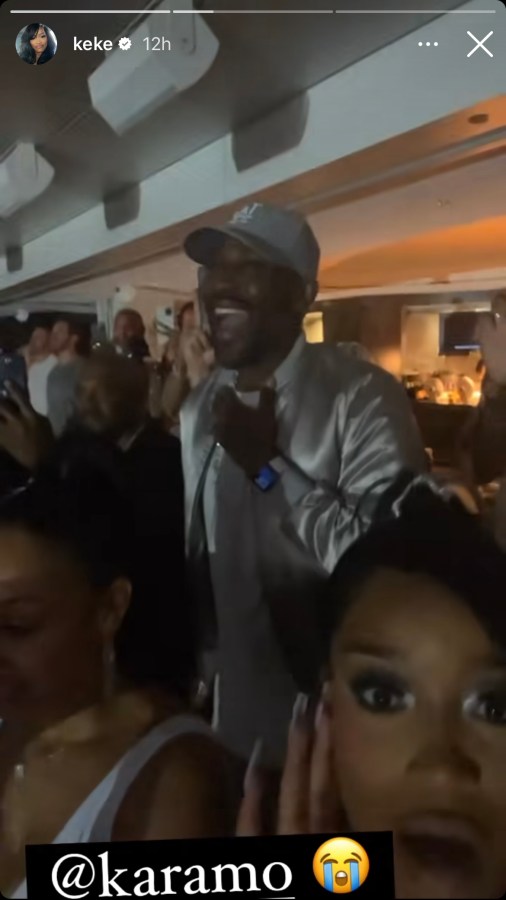 And here Keke is doing a sneaky video of Queer Eye's Karamo!?!? Isn't it cute when the "stars" are just like us.
---
Happy Birthday Beyoncé, I've been rocking with you since Middle School sleepovers in '97 — jumping up and down on my bed with my friends to Destiny's Child first single. And I wouldn't have had it any other way.