I'm going to describe some storylines from one teevee show that has aired thus far in 2020 and you tell me what teevee show I'm talking about, okay?
A lesbian protagonist returns to her hometown because her ex-girlfriend who shattered her heart into a badrillion pieces is in trouble. Once the ex is out of trouble, she reveals she still has feelings for the lesbian protagonist — and also is married. The lesbian protagonist tries to move on with a cool girl she met at a party, while her ex looks on jealously, but she just can't commit. Meanwhile, the lesbian protagonist's rebound from the time her heart was in a badrillion pieces shows up, flirts with the lesbian protagonist, bounces, shows back up and rolls around on the floor with the heartbreaking ex-girlfriend, and then makes out with the lesbian protagonist. The heartbreaking ex-girlfriend, while still in love with the lesbian protagonist, is also making a habit of smooching the lesbian protagonist's alter-ego on rooftops in the moonlight. A significant amount of this action takes place in a gay bar owned by the lesbian protagonist. The lesbian protagonist's solo brooding usually happens in front of a Pride flag. Also, there is an angsty lesbian teen and a bisexual vampire.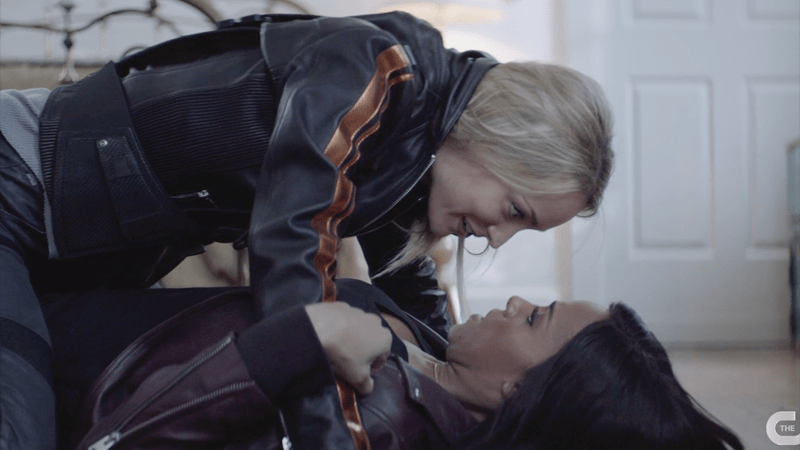 You think I'm talking about The L Word, don't you? Well, I am not! I am talking about Batwoman, which has, in 16 episodes on the CW, displayed more gayness than any show besides The L Word this year. I don't just mean the quantity of characters, though that's part of it. There's Kate Kane/Batwoman (played by queer nonbinary heartthrob Ruby Rose). Overachieving badass Sophie Moore. Reagan the cool gay bartender. Julia Pennyworth, Alfred's daughter and MI6 agent and Kate's less dwelled upon ex. Nocturna, the now Arkham-ed vampire. But also a litany of gay storylines! Obviously there's romance, and a whole lot of it! But there are also comings out (three different ones in three different ways, so far)! And queer friendships! And, most impressively, there's just a queer sensibility to the entire series, which makes sense because Caroline Dries, Batwoman's showrunner, is gay and so are many of the writers and directors of season one.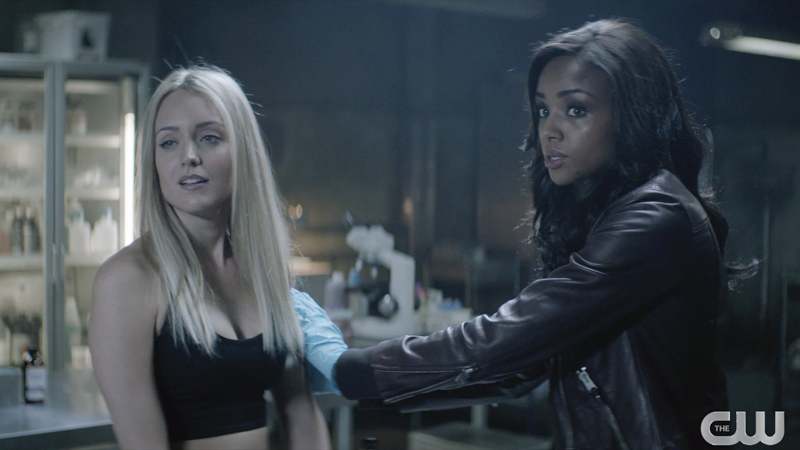 Never was that sensibility more obvious than in "Through The Looking Glass," the last episode that aired before Batwoman went on its spring hiatus. With a hit out on Sophie, Julia shows back up in Gotham and saves her life, topping her — er, tackling her to the floor as a bullet whizzes through a window. They investigate the source of the hit, traipsing around Gotham and staring at each other intensely in the eyes, and confirming to Mary that they both know they're Kate's exes. They even hit up a safe house together, and take turns individually checking in on Kate — who is having a day after accidentally-on-purpose killing the guy who kidnapped and tortured her twin sister and burying him under a bridge — without the other one knowing. But just when it seems like maybe Sophie and Julia are going to close the gap on Gotham's hook-up chart, Julia hops up and out and finds Kate sitting on a literal ledge, and smooches her instead. A tangled web of exes who still love you and have chemistry with each other is just the gayest possible thing.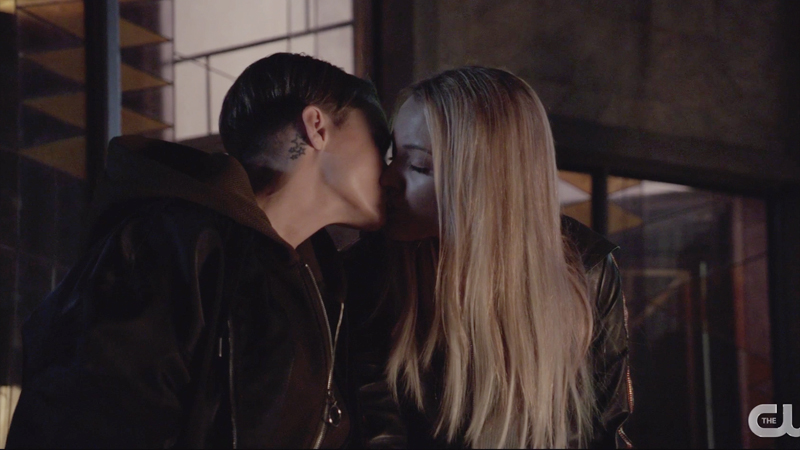 When I first started watching this series, I approached it the way I do all TV in this, the 11th year of being a full-time lesbian TV critic: with extreme trepidation and a hope that the writers would just avoid the most obvious pitfalls. It became immediately obvious that Batwoman's team was going to hurdle the tropes most shows — and many creatives who have taken Batwoman out for a spin in the comic books — trip over with ease, and in doing so make this series their own.
Batwoman is, by far, most famous lesbian superhero, and this is her gayest incarnation yet.
If you haven't started Batwoman, now's the perfect time to get caught up, before the show returns on April 26th for the last episodes of season one.