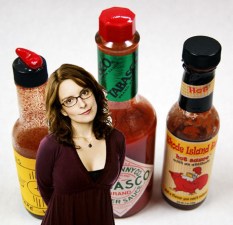 Last year Autostraddle celebrated the annual Hot 100 Season Internet Party by ranking 100 things that are literally hot: Hot Topic, bonfires, hot beef injection, hibachi grills, fried eggs, hot lava, the sun, "throwing a hot dog down a hallway," the Miami Heat and more. "HELLFIRE & ETERNAL DAMNATION! LISTEN TO NOMNOMNOM" took the number one spot, as expected. That shit is HOT. Gays better be scared.
So now that we've already listed all the hot things we can think of, and the only thing that's gotten hotter since last year is Global Warming, we knew we had to do something different. Then we thought… omg! YOU! You're so hot! I love your hair!
Not everyone can make it to New York to be an Autostraddle Calendar Girl; so we're asking you to send us photos of your hot self, girlfriend or friend. Whatever "hot" means to you.
We'll choose the first 100 photos we receive, unless we get a ton, in which case we'll have to do some kind of lottery or something, or have a "Hot 200".
Here's the rules:
+
1. Email your photo to autostraddle[at]gmail[dot]com. PLEASE ALSO INCLUDE YOUR AGE IN YOUR EMAIL.

2. You must be 18 or older.

3. You must identify as queer/bi/lesbian/trans.

4. The photo must be high-res and very clear! Pick the bestest hottest specialist photo you've ever taken!

5. If the photo is not of you, you must supply us with the full name & email address of the girl in the photo so that we can be sure she is for real.
We will label your photo with your first name and age as well as any other info you want us to include.
6. Optional information to include:
– your full name
– your job/employment/university/school situation
– your website/twitter
– where you live
– your favorite book
– if you're single and looking to mingle
7. What if you ARE a famous person who might appear on a list of famous hot lesbians? What if your best friend is? Well send that bitch in! We will include you obvi. That's right Shane, you can still take the cake!
Deadline: Saturday May 1!
There will be prizes — help us pick!
So far we're thinking:
– Best Hoodie
– Best Incorporation of book, sword, or other geek accessory into photoshoot
– Most Emo
– Most Actually Famous Person
Any other ideas?
Oh and we won't be ranking you. We'll maybe just be arranging you by t-shirt color or something.
Got it?  Okay go!