Sometimes, SOMETIMES you can't cover your face with smokin' hot lesbians. When this happens why not cover your walls with them instead!? That's where the 2014 Autostraddle calendar comes in!
---
Katie is Miss August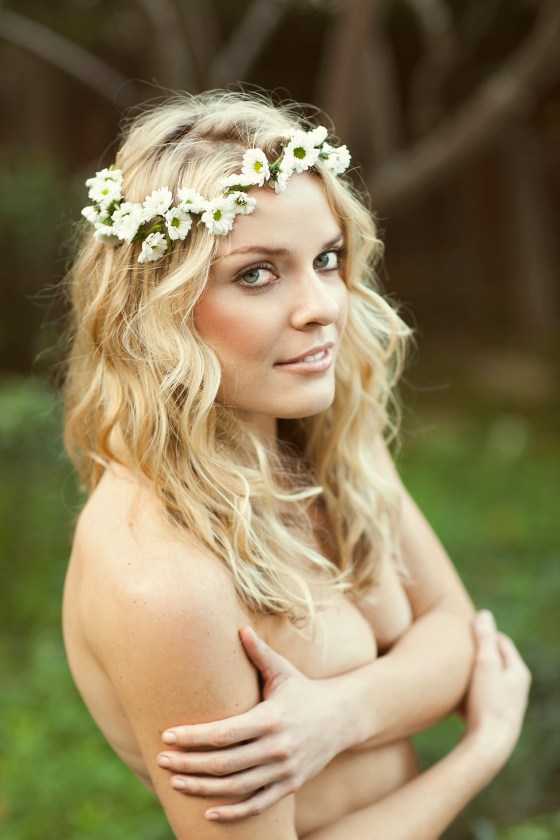 One night when I was fourteen, I asked my mother if I could be a lesbian. Her immediate answer was unexpected and sharp, like when the nurse finally finds a vein she likes and sticks the needle in. "No." "No?" "No, Katie, you are not gay." She was quick to point out that my P.E. teacher, Ms. Dalton, was a lesbian and since I clearly didn't look or act like her (Ms. Dalton was a strong butch woman and I was an awkward, frizzy haired, feminine teenage girl), then there was no way I could be like her.
After my mother went to bed, I quickly got up and pulled my diary down from my shelf. I re-read an entry I'd written a few weeks before. In big, scrawled writing, I asked my diary why I felt so irrevocably attracted to my beautiful, young English teacher, Ms. Davis, and what this could possibly mean. I read the entry several times, my heart pounding with a fear of such intensity I thought I would pass out. After the fourth read, I ripped out the pages and tore them into confetti, making sure they would be completely illegible if a spy happened to find them and try to fit them back together.
Seven whole years went by before I allowed myself to feel that forbidden attraction again. I had been able to keep it so hidden, buried deep within the folds of my cortex. When I remember those seven years, I don't recall thinking about it. Yet I know that it was always there. Like a tone so low and quiet that only the most sensitive machines can pick it up. It was there, emitting a tiny, but constant pulse in my brain. It fell below the frequency of consciousness, but above that of memory.
And then I met the girl who would change everything.
When I first locked eyes with her, those seven years that I had spent building that painstaking, intricate tower, came abruptly to an end. Like the way my cousins used to delight in knocking down the castles I built out of blocks, she disassembled me. Broke through my steel cage with a single breath. The low-frequency buzzing grew to an audible roar, and before I knew what was happening, I was falling.
And so ends my coming out story, or so I thought. What I didn't realize about being both feminine and a lesbian is that I would be coming out over and over again for the rest of my life.
The next seven years were spent defending myself. Once I was brave enough to speak out loud that I was gay, it was like I couldn't stop. As Tina Fey would call it, word-vomit. I came out all the time, to everyone, everywhere, because I wanted to defy what they thought, what my mother had thought, what the entire world seemed to think about women who loved women. I came out as a cocktail waitress to drunk men who leered at me and insisted I just hadn't met the right guy yet or asked if they could watch. I came out to angry protestors during the initial campaign against Prop 8 and was told I was going to hell. I came out to bosses and people I had just met and guys who hit on me and former boyfriends and doctors and professors and relatives and Facebook and even the grocery store cashiers. I wanted to assert myself, my identity. It infuriated me when people asked me about my promise ring that I wore with my first girlfriend and I told them I couldn't get married and their shocked reply was "What?! Why??" Because they would never guess. "Ever hear of Prop 8?" **crickets**
And for those seven years I also was struggling to define myself as a woman, as a graduate, a new adult entering a scary working world unsure of what she would find. The journey to find my calling in life was not unlike my struggles to come into my own as a lesbian in a world that had a very narrow definition of this word. I often wonder about the words we use to describe and label ourselves. "Gay" is an adjective, like "sexy" or "brunette" or "talkative," and is a piece of a whole, whereas "lesbian" is a noun on par with "woman," "mother," "American,"—to me it has always seemed like a much more encompassing term, and it took time to rediscover who I was beyond that identity once I had swallowed and digested and accepted it. I needed to remember who else I was. And what I wanted out of life, what kind of legacy I was going to leave behind.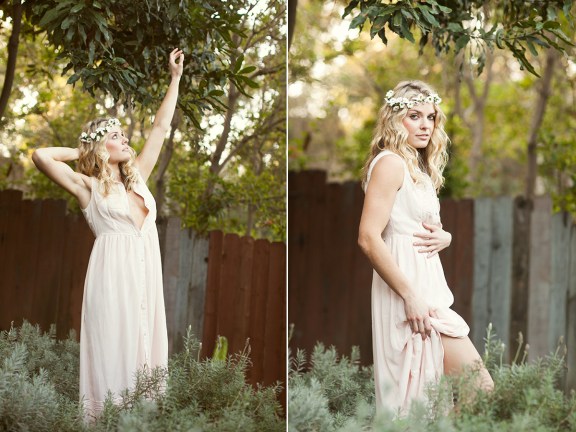 I am happy to announce that I am many, many more things in addition to being a lesbian. I am uncensored to a fault. I have no sense of direction. I talk about inappropriate topics constantly, and I get way too excited when I get to teach sex-ed in my bio classes (very progressive and gay-inclusive sex-ed, I might add). My favorite way to unwind (besides wine) is grocery shopping (which usually includes buying wine). I am terrible at singing but great at remembering lyrics. I am a huge science nerd and love the ocean and nature and Planet Earth is my favorite show of all time. I love working out and running because it makes me feel awesome. I love fermented things (cheese, beer, sourdough bread, kombucha, etc.) I love my friends, my family, my silly old dachshund Lucy, and cooking. I have seen a lot of the world, but I never miss an opportunity to travel more. I am going to get a tattoo this year, I swear, this time I will do it. It is going to be my favorite quote, from Antony and Cleopatra by Shakespeare: "Age cannot wither her nor custom stale her infinite variety." I like it because it could refer to me, a special woman, or all women. Variety!
Also, my mother has since come around completely and is now the biggest gay rights advocate ever. She understands that a lesbian can look like anyone and is way hip because she uses the word "femme" instead of "lipstick lesbian" like all the other women her age. Love you, Mom.
Occupation/Passion:
Ever since I was a little kid, I have been obsessed with stories. Telling them, writing them, listening to them, creating them, but most importantly, documenting them. And the stories I like the most aren't big and grandiose and full of robots and aliens. I like stories about real people and worlds that usually go unnoticed right here on planet earth. When I realized a couple of years ago that what I really wanted to be was a filmmaker, it was a revelation almost as startling as the one that had started this whole identity-crisis in the first place.
Growing up in the Bay Area, aka the land of Facebook and Google, everything is tech and business. No one tells you that being a filmmaker is a viable career path (and, lezbehonest, it isn't the smoothest one). I tried other fields, took every standardized test known to man, considered every possible alternative, and still felt lost. It took years of living in Los Angeles after graduating from UCLA with a degree in English and a background in education to finally silence the voices of my upbringing that were telling me to pick a more sensible career, and embrace that this was something I had to do. And here's the wonderful thing about making films: they can be about anything.
I currently teach Biology, Spanish, and English literature at an alternative high school, as well as helping to produce a documentary that's in its early stages. The best thing about this decision has been realizing that I don't have to give up teaching, which I love, to do this, and that many filmmakers are also professors or teachers. My goal is to combine my four main passions: writing, teaching, science, and film, into a career in which I travel the world, producing films that explore the power of nature and the beauty of the human experience. I want my work to show people the world through the lens of a new perspective, to inspire people to understand each other, thinking always of the connectivity of everything and everyone.
My last class in college was a senior English seminar entitled "Pornography and the Politics of Representation." The final project for that class was a thesis paper on the topic of our choice and a visual presentation. So, naturally, I chose lesbian porn as my topic, and naturally, I made a documentary about it. It was a blast to make this film, it has been well-received, and ever since then I've planned to expand it into a feature-length project that will blast the lid off of what the world thinks lesbian sex entails. This year I am making that film a reality. So if any of you homos are interested in this project/know a porn star I could interview/want to be in the film, hit me up! I could certainly use some extra hands (har, har). It will be a dream come true to make a film that educates the world just a tiny bit more about lesbians because, let's face it, we are a pretty interesting bunch and I'm so excited to tell our stories.
Why did you want to be part of this project?
Because to the world at large I still am perceived as a straight girl.
I wanted to be part of this project because I am not a straight girl, simple as that.
I love the Autostraddle calendar for its insistence on giving a big middle finger to Maxim and showing every possible iteration of what a lesbian can be because—newsflash, World—yes we are lady-loving-ladies but we are also humans. With stories. And anxiety. And not-perfect lives. And bills. And jobs that sometimes suck. And we come from everywhere, and we look like every type of woman. We are masculine, and feminine, and in-between, and we've been around since the beginning of time.
I've been reading Autostraddle since the very beginning and have watched this site grow and blossom into the most amazing, informative, and intelligent space for lesbians on the Internet. I love what you girls have done here and I am honored to be a part of the calendar.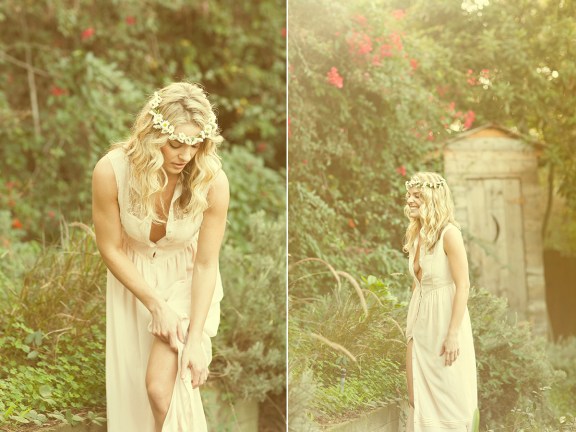 It is scientific fact that the cells of the human body completely regenerate themselves every seven years. I was fourteen when I asked my mother if I could be a lesbian. She said no and I went into denial for the next seven. I was twenty-one when I met my first girlfriend and finally came out, and spent seven years integrating that new word into the long and intricate lexicon of my personhood. Now I am twenty-eight. This year, I came out again. Not as a lesbian, but as a woman who is no longer afraid to follow the path that she was born to pursue. And a woman who no longer needs to defend herself, but rather prefers to exist, to be open and whole, and knows that this is enough. The biology teacher in me cannot help but see the correlation in these seven-year milestones. Three cycles of renewal. I am thrilled to embark on the next journey, wherever it takes me, and I hope I get to meet some of you along the way. Cheers.
---
Artist's Statement from Robin Roemer:
I want to start off by saying I wish I had a few weeks to photograph each of our 130 applicants, because they were all beautiful and inspiring! We are honored so many of you wanted to participate and we hope, at some point, we can work with each one of you. I mean that most sincerely.

This year we went through our applicants based on the survey first, the photos sent in to me had little to do with who our final picks were. We chose based on answers to a variety of questions. We wanted people who really had a sense of what the project was all about, were readers of Autostraddle, and were involved in their communities at home. We wanted women bursting with energy and love. Second, we wanted to represent our incredibly diverse our community: beauties of all different shapes and styles and backgrounds and gender expressions. Finally we found ourselves with 13 models — its 2013 now so twelve just wouldn't do — who we feel represent some of the most brilliant our readership has to offer. I hope each of you, especially those of you who applied and were not chosen this year, enjoy this year's calendar.
Crew:
Co-created by Robin Roemer and Sara Medd
Photographed by Robin Roemer
Wardrobe styling by Sara Medd
Hair by Taylor Stevenson
Make-up by Marla Verdugo
Line Production, Location Scouting and Catering: Sarah Croce
Design, Location Scouting, Production assistant: Alex Vega
Lighting Assistant: Kamila Baker
Production Assistant: Christina Bly
Puppy Wrangler: Mollie Thomas
Special Note: As of December 2010, we request that the comments on Calendar Girls posts, unlike every other post on this site, be exclusively positive and remain on-topic. These posts exist to celebrate women, so any  criticisms of the model, her appearance or the appearance of the Calendar Girls as a whole will be deleted. Furthermore, any direct questions/concerns about the project in general can be directed to robin at autostraddle dot com!