AN HORSE'S NEW VIDEO
An Horse has released a new video for their song, "Postcards." It's a nifty stop motion animation of Kate Cooper and Damon Cox crafting the anatomy of an emo businessman (or at least, that was my interpretation of the final product.) Watch carefully for the tiny paper poop making its way through the intestines. Watch the vid below and if you haven't already, check out our interview with Kate Cooper here.
+
NICKI MINAJ CONFIRMS BISEXUALITY (DUH)
Silencing claims that Nicki Minaj has never actually come out as bisexual is this interview with blackgaygossip.com (yes, that's a website). Here's an excerpt.
Q: As an openly bisexual rapper, do you think hip-hop is getting more gay-friendly?
A: I think the world is getting more gay-friendly, so hip-hop is too. But it's harder to imagine an openly gay male rapper being embraced. People view gay men as having no street credibility. But I think we'll see one in my lifetime.
QED, friends. QED. Read the full interview.
+
JENNIFER KNAPP COMES OUT
We mentioned it already, but we're going to mention it again. Christian musician Jennifer Knapp has come out as lesbian! She's the Kelly Clarkson of the Christian music world, so this is big news. Read the full story.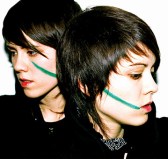 TEGAN & SARA ARE COMING DOWN UNDER
Crystal wants to remind our Australian readers that the biggest event on the lesbian calendar is rapidly approaching – Tegan & Sara are touring in May and concerts are selling out fast! Extra dates have been announced for Brisbane and Melbourne, so get in quick. Crystal and Stef Mitchell will be there armed with press passes to capture all the action for Autostraddle, so we hope to see some of you there!
Note: Crystal wrote that headline, interpret it how you will.
HOW MUCH DO MUSICIANS MAKE?
Infographics are so hot right now. Check out this one that reflects how much musicians earn from digital sales compared to physical cd sales. The graphics speak for themselves, so start feeling bad about your iTunes store purchases now.
CRYSTAL CASTLES TOUR NORTH AMERICA
Electronic duo Crystal Castles have announced plans to play 12 North American tour dates in support of their upcoming sophomore album. They're still playing  a lot of European dates before crossing the pond, so be sure to check out the full tour schedule at their official MySpace. If you're unfamiliar with Crystal Castles, check out "Untrust Us" below and ready yourself for full-on addiction.
+
GLASTONBURY 2010
Organizers have announced the lineup for Glastonbury, to be held at Worthy Farm on June 25-27. Among those performing are: U2, Snoop Dogg, MGMT, Stevie Wonder, Florence and the Machine, Tegan & Sara, and so many more. Check out the full lineup here, with special guests to be announced in coming weeks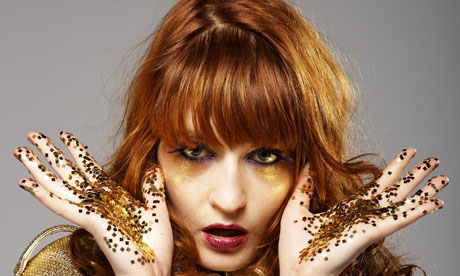 NEW SINGLE FROM ROBYN
Swedish pop singer Robyn posted a brand new song (featuring Röyksopp) from one of her upcoming albums (she's releasing three of them). It's called "None of Dem," and Pitchfork describes it perfectly: "[I]t's somewhere between Missy Elliott, Fever Ray, and the planet Neptune." Listen to it at her official site.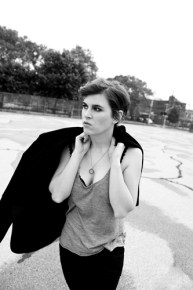 NEW ALBUMS
Kaki King: Oops, we didn't mention last week that Kaki released her fifth album, Junior. We have feelings about it and will be sharing them soon.
Broken Social Scene: It's not out yet, but you can get a sneak preview of Forgiveness Rock Record at NPR Music.
The Hold Steady: Any Hold Steady fans out in Autostraddle-land? Check out a preview of their latest here.
LCD Soundsystem: No surprise, but their upcoming album This Is Happening has leaked. Listen to it now at the band's website.