"One of the most talented emcees I've ever heard black or white, male or female…"
– Talib Kweli
+

Autostraddle reader Nicole recently tipped me off about Invincible, a queer female emcee hailing from Detroit whose 2008 debut record ShapeShifters you need to check out.
Invincible's been making music longer than I've been writing about it, so hip-hop & rap enthusiasts may deem this post to be a few years too late. But is it ever really too late to talk about great music no I don't think so.
There are many reasons to become a fan of Invincible. For one, the girl's got things to say – she's an activist for social and political change, creating tracks touching on issues from the plight of the Palestinians to gentrification of Detroit. But she doesn't just sing about change, she gets out into the community and creates it – an example being her ongoing work with the youth group Detroit Summer.
Invincible's talent is reflected in the company she keeps, having toured the globe as part of the We B-Girlz tour with renowned emcees like Stacey Epps and earning the acclaim from the biggest players in the Hip-Hop community.
Invincible shunned recording industry interest, deciding to start up her own label, Emergence, to release Shapeshifters. But making and releasing music is not the only thing that Invincible is winning at. After performing at South by Southwest in 2009, she was invited back this year as a panelist for the Southern Shift panel, 'How to Grind, Hustle and Make It During the Recession.' On top of that, she created The Revival, a short film offering "a glimpse into the first meeting of legendary Hip-Hop pioneer Roxanne Shante and veteran Philly emcee Bahamadia, as they trade stories of their struggles and triumphs in the industry over their long careers." You can watch the video on Glennisha's website, The Fembassy.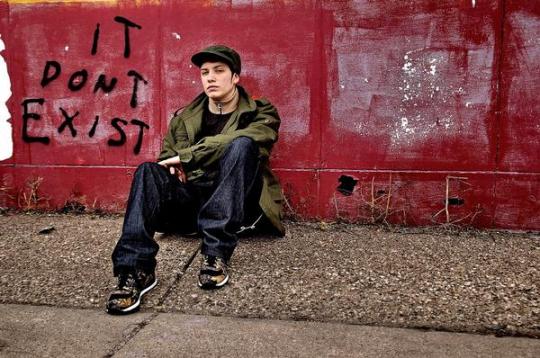 Want more? Check out this video interview and watch the music clip for her Shapeshifter single "Sledgehammer" below.