Welcome to a special Law & Order edition of Top 10 Lesbian Romance Novels, in which I will draw your attention to tales of slightly butch lesbian authority figures who hate each other, then like each other, then tear each other's pantsuits off — all while skilfully saving the world from baddies. Sometimes I wish I was a detective in a lesbian romance novel because then my name would be something badass like "Pearce" or "Sloane" or "Harley", instead of my given name, which I hate.
Some of these detective novels have a paranormal theme, which is not my favorite thing but I'm gonna tell you about them anyway 'cause I'm really trying to grow in my role as a lesbian romance recommender.
And Yet Another Top 10 Lesbian Romance Novels
+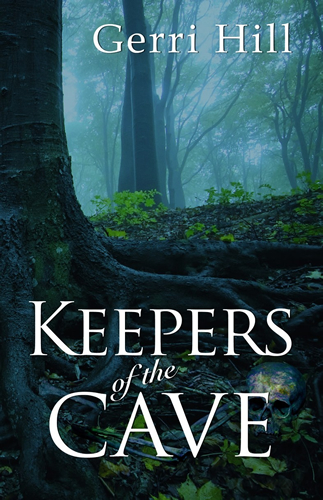 Keepers of the Cave by Gerri Hill
e-book
paperback
CJ Johnston is an FBI agent with a James Dean swagger and a 'rakish grin' whose MO for dealing with the sorrows of shitty cases and an even shittier childhood is to drown herself in tequila and one night stands. CJ is the polar opposite of fellow FBI agent Paige Reilly, aka perfection personified, who grew up with a silver spoon and doesn't understand the therapeutic benefits of meaningless sex with strangers. That is, 'til she and CJ get drunk at the end of a particularly horrible case and wind up having not-so-horrible sex.
Six months of not acknowledging it later, CJ and Paige are sent undercover to investigate missing persons in a strange little town called Hoganville: Population 1 (cult). Their cover? Lovers who work at a high school for female delinquents, an institution which hires lesbian couples exclusively. No really. The whole situation is as believable as the mysterious entity that may or may not be devouring young travelers but, you know, this is paranormal lesbian fiction. Just roll with it and you'll have a good time.
Tags: work-related circumstance, hot lady cop, raunch, hot girl has swagger
+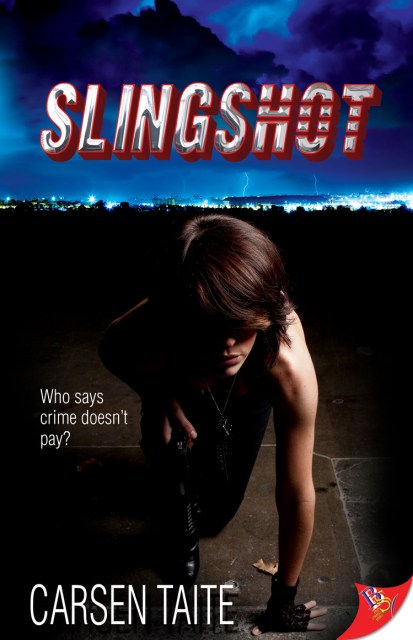 Slingshot by Carsen Taite
e-book
paperback
Luca Bennett is a lady lovin', law breakin' bounty hunter who chases down petty criminals on the lam and hauls them to court, but not before stealing their groceries because crime doesn't pay and apparently neither does this profession. Luca's never met a fuck that she wanted to give and this is somehow one of her more endearing qualities. She would remind me of a modern day Kinsey Millhone, if Millhone was an emotionally stunted lesbian whose only remotely healthy relationships were with her bartender and her hot lady cop fuck-buddy.
New-in-town criminal defense attorney Veronica 'Ronnie' Moreno hires Luca to hunt down local businessman Jed Quitman, a dude who is as shady as Ronnie's refusal to reveal why she wants him found. The whole situation is completely suss and generates a ton of questions including but not limited to: Where is Jed? Is he dead? Why can't Luca get Ronnie out of her head? Will they end up in bed? (I'm sorry).
Slingshot reads as if it might be the first novel of an ongoing Luca Bennett series, so get on board now.
Tags: work-related circumstance, hot girl has swagger
+

Missing by PJ Trebelhorn
e-book
paperback
Olivia Andrews is the team leader of an FBI Child Abduction Rapid Deployment team, which means that she's tasked with locating abducted children in a rapid manner. Obviously. She's a tough yet gold-hearted individual who's married to The Job, and who is somewhat reminiscent of another fictional authority figure also named Olivia. This is her story.
Olivia is deployed to Sleepytown, Pennsylvania to find a missing child, but instead finds a new team member! Surprise lesbian team members are actually my all time favorite lesbian detective novel plot devices, but not so much Olivia's. Nope. She is displeased at having to make space in her team (and also hotel room) for Sophie Kane, the agent who's been temporarily assigned to assist with the case for a reason that I can't remember and that probably isn't overly important, big picture-wise. The main takeaway here is that Sophie and Olivia argue a lot to disguise their lust for each other and the sexual tension is kinda hot.
Tags: work-related circumstance, hot lady cop, lesbian powersuits
+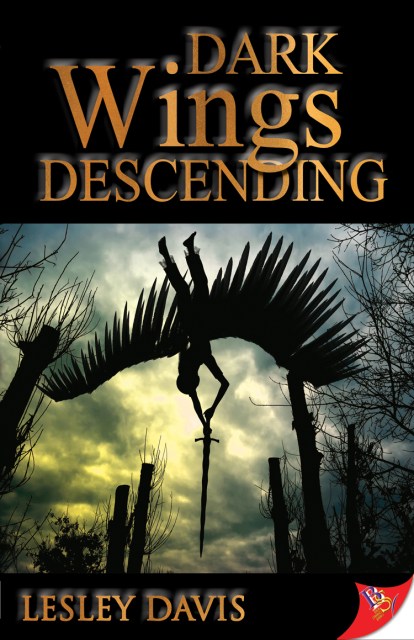 Dark Wings Descending by Lesley Davis
e-book
paperback
After a run-in with a demon that nearly takes her life, Detective Rafe Douglas — leader of the Deviant Data Unit — is suddenly able to see things that other people cannot. One of those things is private investigator Ashley Scott, a super cute shapeshifter who is employed by a higher power to patrol the streets and ensure that demons do not rise from the underworld and terrorize the city. It's kind of complicated.
Ashley and Rafe find themselves hunting the same serial killer that is leaving dead women in Chicago's alleyways. Ashley suggests that they combine their efforts because teamwork makes dreamwork, and probably also because she knows that work-related situations often lead to sexytimes with hot lesbian detectives. This novel contains lots of talk about demons and angels and dark and light and human and not, so if that's your thing then give this one a shot. It's well-written and likely better than that other one.
Tags: work-related circumstance, near-fatal experience, hot lady cop, it's complicated
+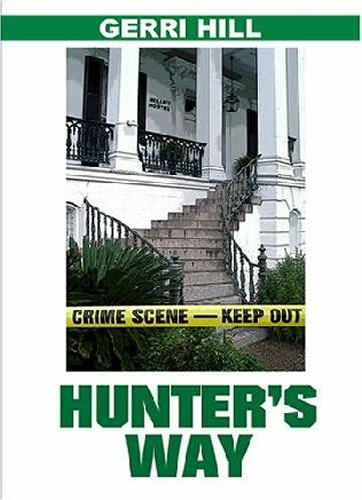 Hunter's Way by Gerri Hill
e-book
paperback
Tori Hunter is a cowboi detective whose general bitchiness and reckless approach to crime-fighting is often blamed for the fact that her police partners get injured, die or request a transfer every few months. The only person left willing to be her partner is detective Samantha Kennedy, a beautiful new transfer who has a high tolerance for asshole behaviour and who, unlike Tori, believes that co-workers can and should be friends.
Tori gets to work on solving the mystery of why lesbian sex workers are showing up dead, while Sam gets to work on solving the mystery of why Tori acts like such a dick. The case requires the dynamic duo to go on a series of late-night undercover operations to queer sex clubs, which stir up unusual feelings in Sam's lady parts and also upset her (male) (!) fiancé, who believes that his future wife's only job should be to breed. That's all I'm gonna tell you about this one. Oh and, it's good.
(nb: Hunter's Way was published quite a few years ago but really it is timeless).
Tags: work-related circumstance, near-fatal experience, hot lady cop, hot girl has swagger

For even more lesbian detective novel recommendations, see:
Top 10 Lesbian Romance Novels
Another Top 10 Lesbian Romance Novels
Yet Another Top 10 Lesbian Romance Novels
Have you read a good lesbian romance novel lately? Tell me all about it. I want to read it.