When I was gifted a Kindle for my birthday this year, I did something that I admit, shamefully, I've never done in a bookstore: I perused titles in the "lesbian" category. After sifting through pages of poorly titled erotica, I stumbled across a terrible/AWESOME genre: lesbian romance.
The first lesbian romance novel I purchased was for a laugh; it had some spectacularly tragic cover art and a synopsis that sounded awesome but in the "so bad it's …" way. But then after burning through three of these books in just one weekend, I was forced to admit that I'd become legit hooked. Lesbian romance novels are my new pastry crack.
The Lesbian Romance Formula
Lesbian romance novels are typically will-they-or-won't-they slow burners loosely based on the following premise: Girl A meets Girl B and thinks she's cocky / reckless / mysterious / looking very Shane today. An often work-related situation forces the girls to spend every waking moment together, and Girl A realizes that there's more to Girl B than nice arms and a smokin' hot swagger.
However! Despite their sexual tension, Girl A keeps Girl B at arm's length as she undergoes a brief but intense struggle to overcome her deep dark secret and/or crippling emotional baggage. The tide changes when a confusing figure from either girl's past shows up and/or a tragic accident forces Girl A to consider life without Girl B in it. They say "I love you" and have "earth-shattering" sex. The End.
With their dark and mysterious protagonists and their "devil may care" grins, these stories have, for better or worse, replaced films starring Anne Hathaway and movies with dance-offs as my preferred method of escapism. So now, at the risk of damaging my street cred, let's talk romance novels!

Top 10 Lesbian Romance Novels
(Currently on Crystal's Kindle)
Fated Love by Radclyffe [2005]
Twenty-eight-year-old Quinn Maguire is a "dashing young trauma surgeon" who transfers from a top tier New York hospital to Philadelphia Medical College, a hospital that only seems to hire homos. Her new boss, ER Chief Honor Blake, believes that Quinn is hiding a deep dark secret because apparently there could be no other reason for someone to want to work at this particular hospital.
The sexual tension between Quinn and Honor is sparkish from the get-go. However, there are numerous obstacles on the path to make-out town.
Tags: work-related circumstance, near-fatal illness, tragic accident, deceased lover, raunch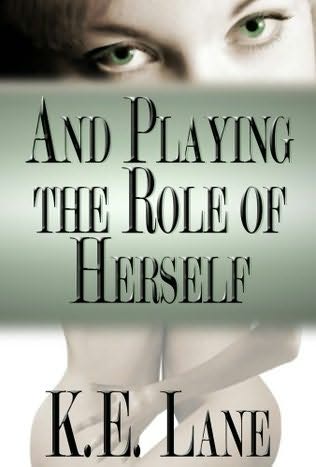 And Playing the Role of Herself by K. E. Lane [2007]
Actress Caidence Harris plays a lead detective on 9th Precinct, a new police television drama that is reminiscent of Law & Order. Her co-star, Robyn Ward, is a tall, husky-voiced lady with an angular face and slightly cleft chin who is reminiscent of every actress who has ever starred in Law & Order. These are their stories. DUN DUN.
Caidence, a closeted lesbian who has not yet acted upon her sapphic impulses, is infatuated with Robyn but keeps it under lock out of respect for Robyn's perceived-hetero relationship with tennis star Josh Riley. When the producers make Caid and Robyn's characters hook up on screen, the shoot goes swell. Will Caid and Robyn confess their feelings before some sort of conflict or near death tragedy tears them apart forever?
*SPOILER ALERT* yes.
Tags: work-related circumstance, tragic accident, hot lady cop, confusing figure from the past
Above All, Honor (The Honor Series) by Radclyffe [2004]
I thoroughly enjoy any story featuring a smokin' hot lady protagonist who wears a tailored suit and holds a position of authority. Luckily, so does every writer in this particular genre.
Cameron Roberts is a Secret Service agent who is charged with leading the task force that is assigned to protect Blair Powell, the promiscuous and rebellious lesbian daughter of the President of the United States. Blair pursues Cameron like a tiger. However, Cam, who is carrying the unbearable weight of a deep personal tragedy, has no time for privileged brats who sneak off to gay bars to have meaningless sex with leather-clad butches, no matter how cute or misunderstood they may be. That is, until a series of life-threatening situations compel these ladies to admit that they want to tear each other's clothes off.
Tags: work-related circumstance, lesbian power suits, tragic accident, raunch, hot lady cop, deceased lover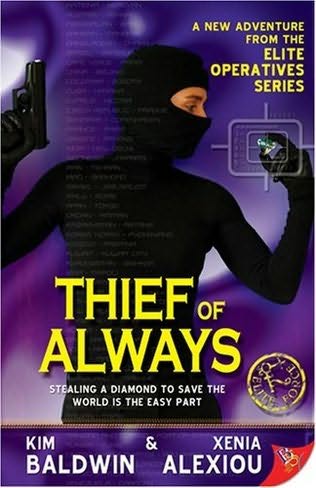 Thief of Always (Elite Operatives series) by Kim Baldwin and Xenia Alexiou [2009]
Mishael Taylor, alias "Allegro," is a race car driver by day and secret spy by night. Allegro is one of the Elite Operative Organization's top agents, a danger-loving lady who chases thrills and women as a way of distracting herself from flashbacks and other psychological effects associated with being an assassin.
Allegro is tasked with stealing the Blue Star Diamond from a cute Dutch countess, Kristine Marie van der Jagt. Unfortunately Afghani terrorists and German Neo-Nazis are also on the hunt for this diamond, and so, in an effort to locate it first, Allegro takes a job at Kristine's mansion as a live-in construction worker. Cue porn music.
There are several novels in the Elite Operatives series, each one focuses on a different operative with a really cute code name.
Tags: work-related circumstance, tragic accident, hot girl has swagger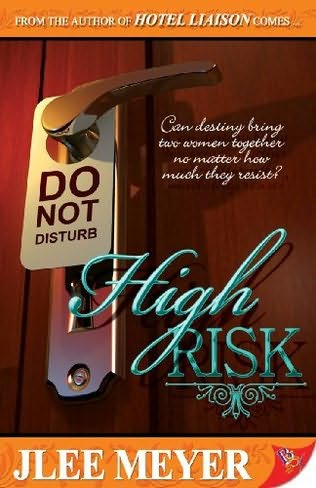 High Risk by Jlee Meyer [2010]
Kate Hoffman, a famous actress, takes some time out from her flashy Hollywood lifestyle to help her queer sister launch a new hotel in San Francisco that caters exclusively to womyn. Enter Dasher, an out A-list Hollywood agent who coincidentally is also taking time out to help with the launch of this hotel.
Kate and Dasher do not get along, mostly because Kate is a straight lady with queer fear who gets flustered at the sight of Dasher in a power suit. But team work is dream work, and they need to get along for the sake of the hotel. This novel has some sort of secret society sub-plot but I can't tell you about it because curiosity got the best of me and I skipped ahead to all of the Kate/Dasher scenes.
If you want to know more about this womyn's hotel then you should read Hotel Liaison. It's not nearly as dull as the Amazon summary may lead you to believe.
Tags: work-related circumstance, lesbian power suits, confusing figure from the past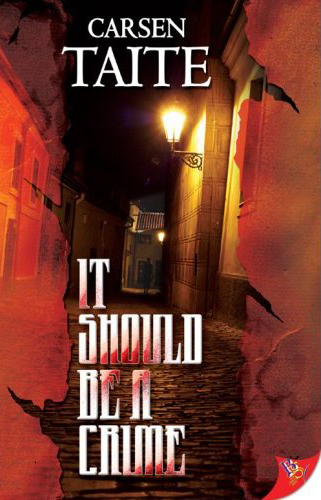 It Should be a Crime by Carson Taite [2009]
When celebrity defense attorney Morgan Bradley's long-term girlfriend strays, Morgan f*cks the pain away with the help of a smokin' hot bartender whom she meets in an alley behind a queer club.
Weeks later, Morgan starts her new job as a guest lecturer at the local university and discovers that the hot bartender is Parker Casy, one of her law students. Awkward. Morgan and Parker are forced to work closely together in order to get an innocent man freed from prison, and while neither lady can forget about their hot one night stand, they try really hard for at least 50 pages.
Tags: work-related circumstance, lesbian power suits, tragic accident, confusing figure from the past, hot girl has swagger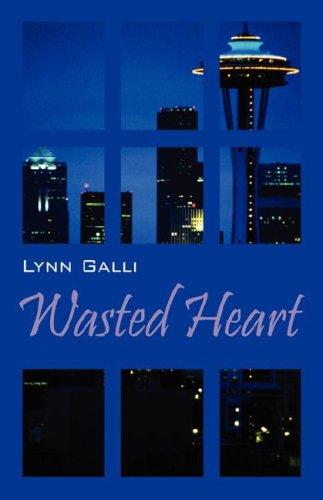 Wasted Heart by Lynn Galli [2010]
After spending years pining for her married best friend, Austy Nunziata decides that the best way to move on is to become the new Assistant US Attorney for Washington, which is 3,000 miles away. It's there that Austy meets Elise Bridie, an attractive FBI agent with whom she partners on a case that just so happens to also involve the woman that Austy moved interstate to avoid. It's complicated, okay?
Lynn Galli has written several novels focusing on a posse of Virginian lesbians and their love interests. If you like this you'll also like Imagining Reality, Blessed Twice, Finally, and Uncommon Emotions.
Tags: work-related circumstance, lesbian power suits, hot lady cop, confusing figure from the past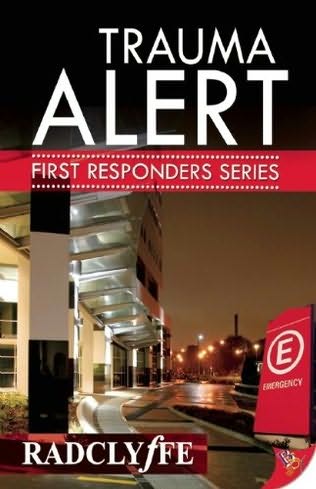 Trauma Alert by Radclyffe [2010]
Beau Cross is a cowboy firefighter who leaps into dangerous situations at every given chance. Dr. Ali Torveau is a widow with a strong appreciation for human life, so she rejects Beau's advances. Beau is my brother's name, and I feel weird using it in this context, so I'm just gonna cut-paste the synopsis.
"Firefighter Beau Cross shows up in Dr. Ali Torveau's ER and sets her carefully ordered world aflame".
Boom.
Tags: work-related circumstance, near-fatal illness, tragic accident, raunch, hot girl has swagger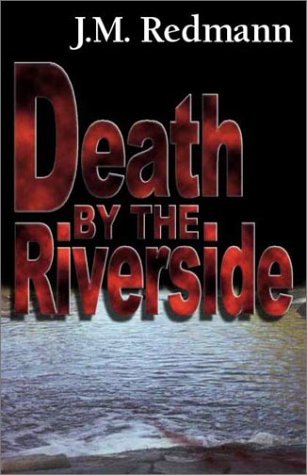 Death by the Riverside (Micky Night series) by J.M. Reddman [2001]
Micky Knight is a private detective who enjoys casual sex and drinking bourbon until she blacks out. It's the only way she can deal with the deep dark secret that haunts her from her childhood. Mickey is not a romantic or overly likable character; she's a hot mess on a good day and a bit of an asshole to the people in her life including Cordelia, a pretty lady doctor who Micky meets on a case.
Death By The Riverside isn't really a romance novel. It's more crime fiction featuring lots of lesbian sex. While there's a definite will-they-or-won't-they question hanging over Micky and Cordelia, most of the suspense in this novel stems from the question of whether Micky will get her shit together.
Tags: work-related circumstance, tragic accident, hot lady cop, raunch, hot girl has swagger

Gun Shy (Gun series) by Lori L. Lake [2006]
When police officer Dez Reilly saves Jaylynn and her housemate from a vicious home invasion, Jaylynn is inspired by Dez' butch gallantry, and decides to take up a career with the St. Paul Police Academy. As fate would have it, Dez is assigned as Jay's training officer. Jay wants Dez to train her in how to have hot lady sex. Dez refuses because she is noble and also because the Academy does not permit trainers to have steamy affairs with their protégés. Sad face.
Tags: work-related circumstance, hot lady cop, tragic accident.


Are you a fan of the lesbian romance genre? Do you know what book I should read next? Fess up in the comments below.