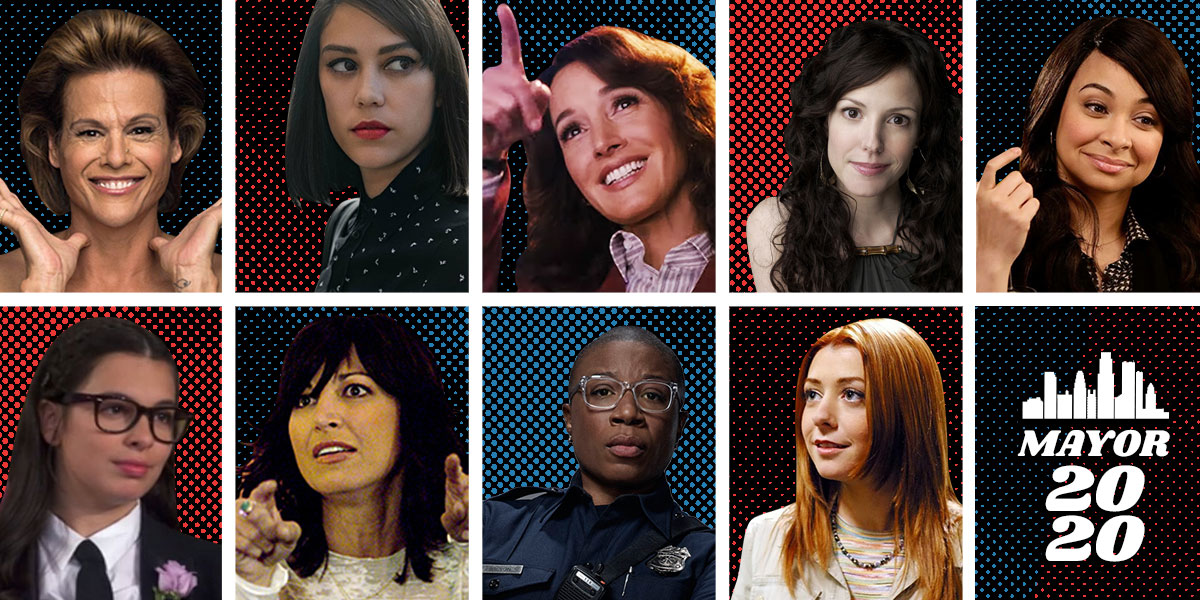 Two weeks ago we asked you the question we've been debating amongst our TV Team for month, since the very first trailer for The L Word: Generation Q landed —could Bette Porter really win an election. To find out, we decided to hold an actual election and put her up against some of our other favorite fictional lesbian, bisexual, queer, and trans women.
One-by-one, they fell until three contestants remained: Bette, Elena Alvarez, and Emma Hernandez. I mentioned repeatedly in those final votes that Bette hadn't actually won a single round yet. To be quite honest, we thought she was unbeatable before we started this thing. And I thought, for sure, with the new series getting closer and closer to premiering, and all that nostalgia ramping up, Bette would come on so strong in the final round. She did. And yet! The winner of the Bette Porter 2020 Mayoral Election (and also every single round of voting) is…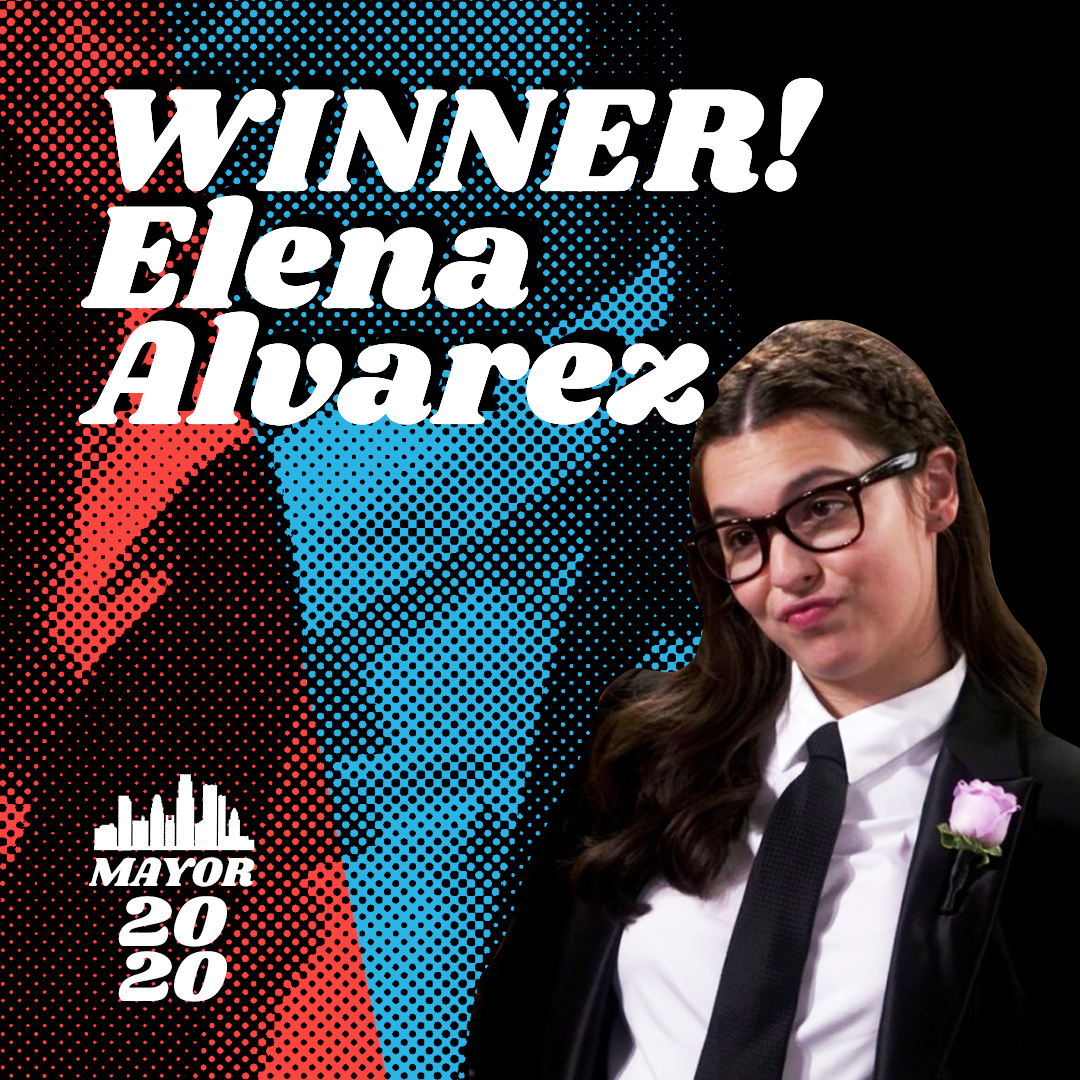 Carmen actually asked me after round four what we'd do if Bette lost. I said, "To Elena Alvarez? Well, I think we high five that the kids are all right!"
Here's how it all went down:
Round 1 — 11/25 (Lost: Rhonda Johnson, black-ish)
Round 2 — 11/26 (Lost: Nancy Botwin, Weeds)
Round 3 — 11/27 (Lost: Dawn Denbo, The L Word)
Round 4 — 12/2 (Lost: Hen, 9-1-1)
Round 5 — 12/3 (Lost: Davina Rejennae, Transparent)
Round 6 — 12/4 (Lost: Willow Rosenberg, Buffy the Vampire Slayer)
The Final Election — 12/5 (Lost: Emma Hernandez, Vida; Bette Porter, The L Word)
Happy Generation Q Day! One Day at a Time season four premieres in March! In the meantime, please enjoy Carmen and Natalie's brilliant list of the Top 100 Queer Women of Color TV Characters of All Time!