Hello, big beautiful world! It's been a long week, no? Every day last week I thought it was Friday and all of a sudden it was Monday again and I'm just really confused and upset. Also, today I get my wisdom teeth out and will probably stare at photos of Eli until I am no longer in pain. While I'm doing that, let's review the stories we missed this week!
Generation What?
The New York Times, famous for their musings in the wrong direction, recently published a piece about our generation being really queer – and happy, which is novel! – and struggled a lot with retelling the various acronyms we're all using these days to feel commonality with one another. The Economist, shocked by what the kids are calling themselves these days, responded by being annoyed with how long and clunky all those letters can be.
When we're all done rolling our eyes, we should probably decide who we are. But hey – easier said than done.
Obama's Inauguration Might Be Fun
The Inauguration isn't fun. I was fucking with you. I went four years ago because it's like the Superbowl of DC and it ended up just being all of us really cold watching these big televisions with Obama's face on them and then a sniper in the distance on every roof nearby. But I digress.
This year, Obama went ahead and kicked the homophobes out of his travelling sideshow, probably because they were not only uncomfortably oppressive but overall pretty bad. Originally, he'd chosen a super homophobic pastor to deliver his inaugural benediction because the separation of church and state is an ideal we still struggle to fully grasp and comprehend in America. But not anymore! Because now he chose a slightly less homophobic dude with a parish that is open to gay people and a track record of doing inaugurations because he did one for George W. Bush? I'm not concerned because Obama has a real way with people, and a good example here is Chuck Hagel, who went from worrying about "aggressively gay" people to "fully supporting" the Don't Ask, Don't Tell Repeal Act. That's not a coincidence, right?
Whatever. At least Richard Blanco, the poet speaking at the inaugural ceremony, is gay – and Cuban! That shit's historical, you know.
This Week's Shit Show Roundup: The Guardian's Transphobic Piece
It was a dark day on our planet when The Guardian printed an incredibly hateful and transphobic piece by Julie Burchill, a woman who seemingly respects herself a lot as a feminist without comprehending exactly what feminism is. (It was a sadder day when the Telegraph reprinted it despite The Guardian's editor having spoken out about its removal from the site.) In her piece, which utilized hateful imagery and stereotypes in order to create a vicious representation of trans* people as a whole, she tried to seek vengeance for her other transphobic friend for refusing to admit she was, well, sort of transphobic. Since both women refuse to accept responsibility for their actions (straight white middle class feminism, anyone?), the Internet is totally kicking their asses.
Welp, that's pretty much the most disgusting, embarrassing, divisive thing I've ever read in my life. It's bare-faced hate speech, ladies—the kind of language that misogynist trolls use against us, to trivialize and derail and silence feminist discourse, every day—and the call is coming from inside the house. Inclusiveness (or intersectionality, if you're not turned off by big, intellectual words like Suzanne Moore is) is the future, not prissy divisiveness. But if that's how you old bats want to play this, then you're shitty feminists and shitty people and we don't want you anyway. Catch up or go home.
From Roz, at The Guardian as well:
The basic point behind everything she says is that trans people lead essentially inauthentic existences and that hers, as a working-class novelist with a taste for lobster and champagne, is real life. The idea that some sorts of human life are true and others fake has a worrying history; you find it in many sorts of religious belief and various sorts of totalitarian philosophy.

[…Burchill] has parted company with common decency.
Dan Savage Loves Autostraddle and Doesn't Even Know It
Dan Savage loves Whitney Pow just like us. (He's already in a long-standing Internet lovefest with Gabby Rivera.) He's clearly a man of good taste, y'all.
The Times, They Are A-Changin'
+ Young Evangelicals hate homophobia and love sex. Sort of.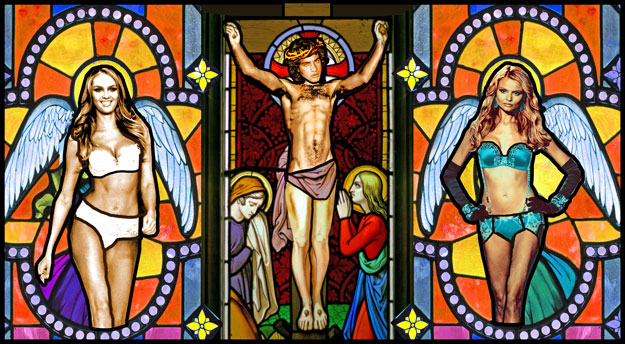 A study released in December by the National Association of Evangelicals found that 44% of unmarried 18-29-year-old evangelicals had been sexually active — but the study defined "evangelical" as someone who attends church at least monthly, believes Jesus Christ is the only path to salvation, and believes the Bible "is accurate in all that it teaches," requirements that may leave out some who still consider themselves part of the group. Another study puts the figure at 80 percent. And a recent poll found that 44% of 18-29-year-old evangelicals favor same-sex marriage, lower than the national figure but much higher than their elders.
+ France might get gay marriage soon, which would do wonders for their social lives.
Marriage numbers have been declining in France for years.

Mr. Hollande himself is not married and has no apparent intention to wed – opponents of the bill are fond of noting this –and his partner, Valérie Trierweiler, remains the legal wife of another man.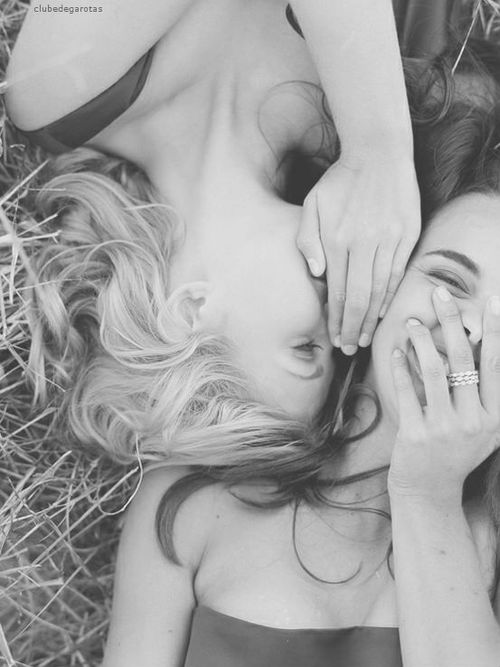 + Members of the GOP have some catching up to do when it comes to sexual assault, among other issues like evolution and women having jobs. Good thing they have anti-choice cronies to educate them on "how to talk about rape!"
+ Focus on the Family President Jim Daly thinks homosexuality isn't exactly up there with the "super sins," like causing plagues and using God's name in vain in bed. He also urged families this week to support their gay members, no matter how difficult. This is, of course, because he views being gay as a constant struggle for God's love but hey, it's the most current thought that counts.
+ You've killed pubic lice. HOW DOES THAT MAKE YOU FEEL, WOMEN OF THE BIKINI WAXING VARIETY?
+ Gay people exist in Iran. This is quite a fucking reminder.
Here in Norway, far from home, when I talk to strangers about my life and the reasons for my escape, I am always amazed by how much they don't know about life in Iran. And then the other day, I talked to you after these many years and realized that even in Iran, nobody knows our story, our tale. It is hidden behind a thousand veils.

Because of all the secrecy, Mahmoud Ahmadinejad can claim that Iran has no gays. There is no dialogue, no discussion about us or our lives. Even you, my open-minded friend, are so ignorant of our lives that I can hardly blame other people who call us by a thousand diabolic names.

If you hear my story and learn about what I endured my reasons for escaping Iran, then perhaps you can better understand the truth. I will start from our years back at that God-forsaken high school in our provincial city. If it wasn't for the wonderful memories with friends, it would have been the worst period of my life.
Video and the Radio Star
So Lip Service is cancelled. I'm suddenly yearning for the days where I was just coming out and would watch it on the Internet in the sunroom. Was I ever so young? Now there's more room on the air for Lena Dunham I guess since she's taking over the world no matter how much I whine about it. But at least Santigold made a song for the GIRLS soundtrack that has a music video more diverse than the show! Now that's what I call music.
Also, Miley Cyrus has added yet another woman to her list of "women I reference in vaguely sexual ways without ever following up on it." In other news, I'm currently completely consumed with the idea of Miley Cyrus being vaguely sexual with other women. Do you think maybe she's the best ally ever? That's a trick question because the HRC already selected Whoopi Goldberg for that slot.
Hello Bundle of Cuteness!