Hello, beautiful! It's a SUNSHINE DAY! (DeAnne, are you surprised?)
Here's the stories we missed while I was working for the weekend.
For The Cause: The Good, the Bad, the Reactionary
+ The ladies of Xelle are raising a red flag for LGBT equality, and it sounds pretty damn good.
+ Really pathetic Internet trolls are upset that professional sports teams were part of #SpiritDay last week and stood united against anti-LGBT bullying. But (surprise!) nobody really cared, and they remained on the right side of history.
+ Montenegro's first-ever pride parade was met with violence.
+ Sigourney Weaver really, really loves you.
+ Fuck Emily Yoffe. And go go Amanda Hess!
This Week's Unanimous "Fuck Y'all" Is Directed At PJI
Since the Pacific Justice Institute thinks allowing trans* folks to use their preferred bathrooms is equivalent to "harassment," they should probably look into learning the definition of harassment. They're currently organizing with parents in Colorado against a high-school student who has been out as trans* for two years and fears for harassment because she wants to use the girls' room, because that's a GREAT USE OF TIME.
Thank Alanis that her mom is speaking out to support her:
My daughter was the one who learned about the Pacific Justice Institute. She saw it online. She was upset. It made her panic. She saw where their story had become international news and she saw what people were saying. It gave her anxiety attacks. She was upset about the whole thing. She kept asking me how people could do that to her. She saw all this negative stuff about her and she can't understand how they could say those things when they don't even know who she is as a person. They don't know what this does to a kid…

What you're doing isn't right. You say that you're a God-loving people but you've targeted my daughter – a kid – like this. You shouldn't do this to any kid. You should be ashamed. You're wrong for what you've done to my daughter.
I'll Drink to That
Meredith and her kick-ass Autostraddle column were featured in Beer Advocate! Turns out lots of people find women and beer to be an excellent combination.
Oh Na Na, What's Your Name
Depending on the year you were born and the specific region of the United States in which you were located at that time, I probably already have a good idea. But we can check with Drake just in case, because I hear you're good with them soft lips. (What the fuck does that even mean?!)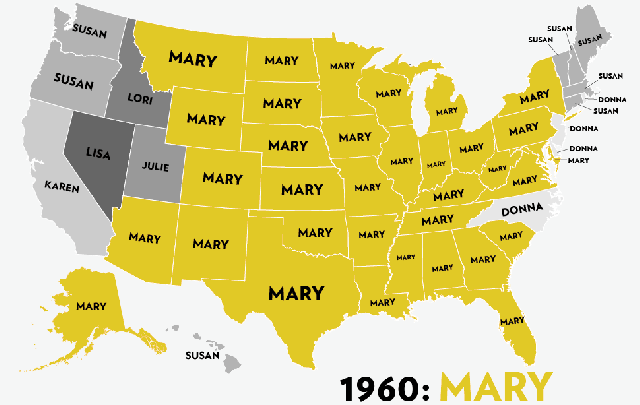 Ramming Gay Marriage Down The Throat of Homophobes Forever
+ Linda Oliver, Mayor of West Union, South Carolina, thinks us queers are "ramming" gay marriage down her throat. There's an obvious punch line here but I'm way too kind to do that. I'm a journalist. Plus, nobody else likes her anyway so I guess she'll go and eat worms.
+ Meanwhile, in North Carolina, the good deeds of a rogue county clerk are bringing local lesbians together for life. In matrimony, I mean.
+ Gay couples in Tennessee are gonna FIGHT! FOR THEIR RIGHT! TO A MARRIAGE PAAAAAARTAY.
I'm So Glad I Was A Girl Scout
If Girl Scout cookies are made with lesbianism, then I'm clearly not buying enough. Should we be sacrificing them to Lesbian Jesus at Camp after all? I was just busy eating them in bed while I counted pennies toward my abortion fund piggy bank, but I can be there in five minutes if you need me.
Religious Right activists have long campaigned against the Girl Scouts of the USA, and pastors Kevin Swanson and Dave Buehner of Generations Radio have now joined in by urging listeners not to purchase Girl Scout cookies.

"Please, I beg of you, do not buy Girl Scout cookies,wp_postsSwanson said. "Please, I beg of you, stop buying Girl Scout cookies."

But if they do, he said, they should "take a big, fat, black magic markerwp_postsand "start marking out all of the references to the Girl Scouts of America on all the boxes.wp_postsSwanson warned that the "wickedwp_postsGirl Scouts are promoting "lesbianismwp_postsand abortion, calling the cookies "food offered to idols."
You Better Werq, Bitch
+ Don't miss it: Our own Autostraddle writer Vivian Underhill, mastermind behind Queered Science, was featured on Bitch:
"In the early 90s at Princeton, there were only a handful of students who were out as LGB people,wp_postssays Dr. Donna Riley, who helped found the first engineering program at a U.S. women's college (the Picker Engineering Program at Smith) and is openly bisexual. "We were mostly just met with silence. We knew to compartmentalize, and we knew when and where it was safe to be out—and that was definitely not in the engineering building."
…Many queer women echoed the same sentiment, telling me things like, "I feel SO alone,wp_postsand "sometimes it feels like I'm the only one.wp_postsA doctoral student who recently received her Ph.D. in anthropology wrote, "I nearly failed grad school because [the] emotional angst was too much."
+ Elliot Sailers, a former Ford model, is making waves with a gender-bending new 'do and a mission to make it in mens' modeling.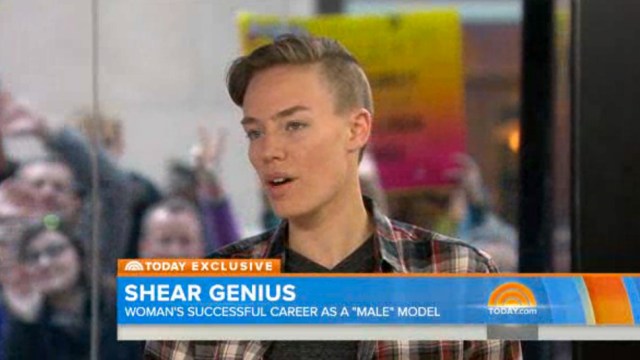 Caitlin Oliver Pretty Much Pwned Everyone, And Other Queer Victories
+ Caitlin Oliver of Chicago set a new arcade game world record this week. It's been reported that, in return, every bro on the globe accepted some ice for their burns.
+ In Eagle Pass, Texas, Eileen Hernandez ("I am actually a lesbian. I really am.") and Jennifer Mijares (her straight friend) were elected Homecoming Queen & Queen. I have so many positive emotions about this that it's actually crazy.
"If one person would try bringing us down, so many others would say no, keep your head up, what you guys are doing is awesome," Hernandez says. So they kept those heads up and by Friday night, both girls were wearing crowns. "We're just smiling like crazy," Hernandez says. "Tears fell down our face." "We were excited. We won. We won first place," Mijares says. "And we made a difference," Hernandez says.
You Should Go (And Give) (Unto Others) (That's What She Said)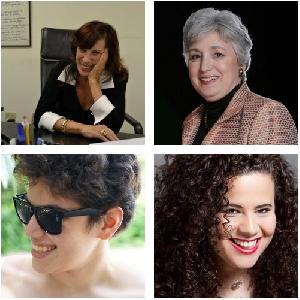 + If you're free Monday at 6:30 PM and you live in / around / near New York City, you should probably come on down to the Sallie Bingham Center's discussion "about the political significance of documenting women's lives and the importance of informing one's activism with a historical perspective." I'm in now way, shape, or form biased due to my own involvement in said discussion, which will also involve Jaclyn Friedman, Ellie Smeal, and Merle Hoffman. But if you like my face, that's another good reason to show up, too. Whatever brings you to the table.
+ If you're able to hit up La Casa Azul in Coyoacan before February 2014 you should check out Frida Kahlo's dress collection. But if not, there's a gallery for that.
+ I really, really, really want you to support Creeps.
Creeps is a movie that follows the highs and lows of Mona and Freddy, two best friends who decide to quit drinking and doing drugs for a week so they can have great skin for a party. Mona has recently found out that her ex-girlfriend has become a successful artist and is having a big art opening in a weeks' time. Of course they MUST attend, look fabulous and have the sexiest arm candy in sight. They sadly agree that the only real way to accomplish this is to form a pact: 7 days of sobriety. By the time they make it to the opening, they aren't speaking, they've barely slept, and disaster ensues.
The Weed Fairy Comes In Broad Daylight For No Reason
It wasn't me. Promise.