I'm in a small room with no air-conditioning as I type this.. and yeah that's as awful as it sounds. But at least we have Vice President Bette Porter to keep the party going.
---
Queer as in F*ck You
Black Lives Matter: An LGBTQ+ Roundtable With Patrisse Cullors. The BLM cofounder discusses what's next with LGBTQ+ activists Ashlee Marie Preston, Aaryn Lang, Alphonso David, Rashad Robinson, and Alicia Garza. MUST READ!
Also(also.also.), Read the Report of the 2019 Southern LGBTQ Health Survey
This Queer Couple Has Sued New York Magazine for Defamation. "The Most Gullible Man in Cambridgewp_postswas one of New York's most widely read stories of 2019. A pair of recently filed lawsuits now allege many of its claims are false.
Someone slide this into Abeni's email, and she obviously wanted to make sure you all knew about it: Black Trans record label, Trans Trenderz, announces new signings and virtual conference,The Ghostly Beats Conference.
---
Saw This, Thought of You
Scrapbooking As an Act of "Radical Self-Care." People of color who craft are done being overlooked as customers and designers. (As a woman of color who loves scrapbooking shit, this is the kind of content I live for!)
Let Megan Thee Stallion Teach You a Perfect Cat Eye. WAP Summer.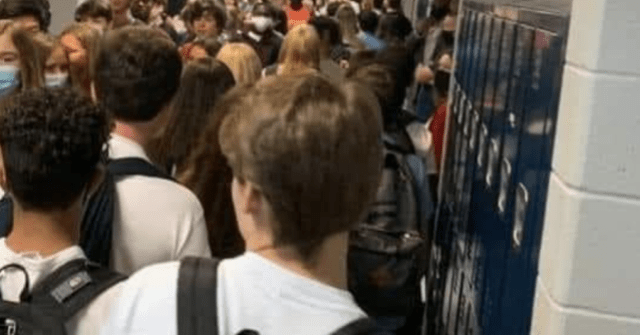 The Truth Behind That Viral Picture Of A Reopening School Is Worse Than It Looked
"If you've ever been to Dollywood (or Gatlingburg or Pigeon Forge) this really does capture the whole entire thing. Maybe just me and Laneia, but! it does!" — Heather Anne Hogan, my favorite forever Southerner, discussing The Road to Dollywood.
---
Political Snacks
The Nudes Aren't Going Away. Katie Hill's OK With That. She's such a boss.
Women Of Color Are Running For Congress At An All-Time High. I like to think of this as the Squad Effect. And our whole squad big, word to Ayanna Pressley.
I have the great honor to announce that I've picked @KamalaHarris — a fearless fighter for the little guy, and one of the country's finest public servants — as my running mate.

— Joe Biden (@JoeBiden) August 11, 2020
Kamala Harris has become first Black woman and the first person of Indian descent to be nominated for national office by a major party. And here's some links that Natalie wants to make sure you read today as we reflect on this major occasion (and she's working on a longer, thoughtful piece for you to mull over your coffee and get REAL smart in the days to come):
+ "There Are So Many Examples": Kamala Harris Opened Up About How She Was Covered As A Black Candidate
+ The Progressive Indian Grandfather Who Inspired Kamala Harris
+ 'I Am Who I Am': Kamala Harris, Daughter of Indian and Jamaican Immigrants, Defines Herself Simply as 'American'
+ A Political Awakening: How Howard University Shaped Kamala Harris' Identity
---