Hello, friendly neighborhood superheroes! This week I started bringing my Spider-Man lunchbox to work and no one made fun of me.  Here's the news we missed while I was refusing to be a grownup.
---
Celebrating and Recognizing Some Awesome Trans People
+ Following Laverne Cox's feature on the cover of TIME (and a prominent but problematic feature article), the magazine released a list of 21 Transgender People Who Influenced American Culture. Cox is included in the list, along with an all-star bunch of athletes, actors, activists, models, and celebrities.
+ At Colorlines, Jamilah King is taking this month to interview queer and trans artists of color. First up is an interview with Mia McKenzie, the creator of Black Girl Dangerous and author of the Lambda Literary Award-winning book The Summer We Got Free. McKenzie talks about her work, her queer idols, and her writing.
When I was younger writing stories, I felt that I was good at it and felt exceptional. Who doesn't want to feel exceptional? Writing gave me that and it still gives me that. Once I got to college and was introduced to more women of color writers, by women of color teachers, I was able to really begin finding my own voice. That allowed me to start telling stories that really came deeply from me and my experience and the experiences of my people.
+ Author and activist Andy Marra writes about her journey toward finding love.
I had never considered the thought of being in a relationship with someone when I had yet to fully transition. But I had never anticipated being with someone who would be at my side throughout the process. I buried myself in his chest and felt the tears of relief roll down my face.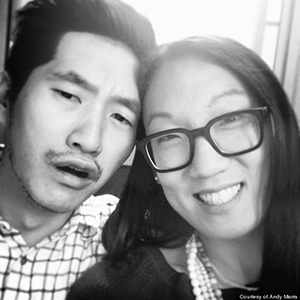 ---
 Solidarity Beyond Prison Walls
+ People do not belong in cages. Children do not belong in cages. But a 16-year-old transgender girl of color is STILL being held in an adult prison despite the fact that she has not been charged with or convicted of any crime. On her one month anniversary of incarceration, the girl (known as Jane Doe) wrote a heartbreaking letter to Governor Dannel Malloy:
Is it Ok for them to do this? To just lie about me and throw me in prison and forget about me? If I was in charge I wouldn't let this happen. If you're the Governor then you are in charge of everyone who works for the state. DCF is supposed to be helping me, right? If this is helping me then I'm all set with being helped. I would be a lot better off being on my own. It seems like you're my last chance to get out of here. Don't forget about me. I can't take another month of this.
+ Janet Mock wrote a warm, caring, and sympathetic letter in response to Jane Doe.
In your letter, you said being brutally and wrongfully placed in that adult prison made you feel "thrown away." You are not garbage. You cannot be discarded and disposed. You are life. Your existence gives me life. You are an unflickering fierce flame that reminds me every day that girls like you — the ones who have unjustly been forced to jump insurmountable hurdles — are the ones our leaders should be centering in our movements. You are worthy of all of our attention, care and resources.
---
Look on the Pride Side
+ Facebook added LGBT Emojis in honor of pride month, some of which are rather amusing. I really appreciate the one of ladies in wedding dresses holding a cat.
A Facebook Diversity spokesperson said: "We're celebrating Pride by adding these free Facebook Messenger stickers to the Sticker Store. We see this as one more way we can make Facebook a place where people can express their authentic identity. Happy Pride!"
+ Marriott is launching a new marketing campaign to cater to LGBT people. Inclusivity is great, but capitalism is not so great.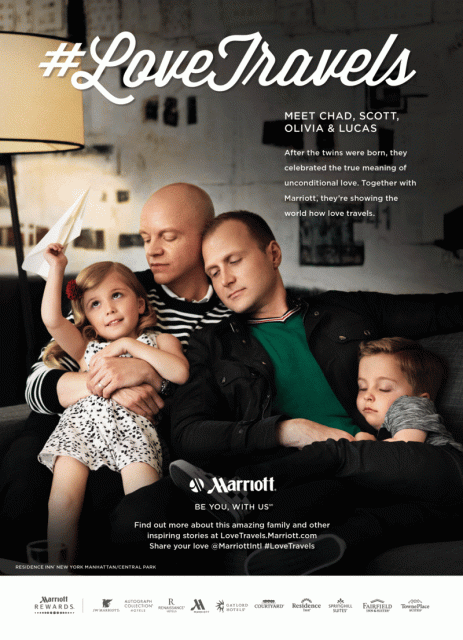 + At Youngist, Ngoc Loan Tran reminds us why it is so important to re-queer pride and "get back to the radical roots of our LGBTQ movement."  This article is from last year but it's being circulated and shared again because it is so powerfully important.
The urgency of a day that is better than today is still real for so many of us. And if Pride events across America and worldwide want to advertise themselves as spaces for community, then I need us to make Pride queer again. I need us to be real with one another and with ourselves. I need us to dance and sing in the streets with conviction about our struggles with faith in the fact that we will win. I need us to make out, make love, hook up and be tender with each other with justice in mind. Because that is who we are, and that is the legacy we come from.

I refuse to believe that one month out of the year fixes it all, that Pride parades and street festivals are proof that we have made it. Heterosexism and other oppression does not pause for breath when corporations hijack queerness for profit. They pretend to care about our lives: they don't.

I refuse to believe that this is it. Not when time and time again, our experiences of limitless queerness have shown us otherwise. I believe that we can carve out a place for ourselves in this world where we don't hide behind the struggles we still face. Pride can be a part of our revolution and movements.
---
Intersecting Identities Can Be Painful
+ LGBT West African asylum seekers face continued challenges in the US. Harlem has come to represent the intersections of blackness, queerness, and Christianity, with mixed results.
In Harlem, Rodrigue discovered what is effectively a microcosm of the complex national dynamic involving conservative Christianity, race and homosexuality. There, black churches grapple with issues of race and sexuality daily. And when young, gay, West African men and women arrive in the U.S., they find a society that may accept their sexuality but often takes issue with the color of their skin.
+ The National Coalition of Anti-Violence Programs released a National Report on Hate Violence Against Lesbian, Gay, Bisexual, Transgender, Queer, and HIV-Affected Communities in the United States. Unsurprisingly, queer people still face an immense amount of violence and discrimination.
+ Broken Heart Land is a documentary about "a family dealing with the aftermath of the mysterious suicide of their gay teen son in Norman, Oklahoma and their transformation from being conservative, Tea Party Republicans to vocal gay activists dealing with issues facing their small, Bible-belt town – which includes a showdown city council election between a lesbian resident and conservatives." It premieres June 24th on PBS, right in time for pride month.

---
Political Protection and Prominence
+ Remember when we mentioned the Houston Equal Rights Ordinance? Well, it passed! The ordinance, which bans discrimination against LGBT people and provides increased legal protection, takes effect next month.
Supporters, including Mayor Annise Parker, said the measure is about offering protections at the local level against all forms of discrimination in housing, employment and services provided by private businesses such as hotels and restaurants. But debate about the measure focused largely on provisions regarding rights for gay and transgender citizens.

Parker, who is gay, said passing the ordinance was not the most important thing she has done in office but the "most personally meaningful thing I will do as mayor."
+ Carlos Bruce, a member of Peru's congress, came out on the cover of a major newspaper. 
"Carlos Bruce is one of the most beloved members of Congress in Peru," said George Liendo, of the Lima-based sexual rights organization Promsex, noting that Bruce won loyalty from many through his role in helping get Peruvians into homes when he was housing secretary. "The fact that a person like him says he is gay and is proud to be so, ultimately changes the negative connotation of homosexuality."
---
You Should Give!
+ Truth.Be.Told. is "a documentary series that seeks to reclaim the birthright of Queer Black Visionaries within our families and communities by providing a platform for out, Black LGBTQ, same-gender-loving, and two-spirited people to tell their personal stories of challenge, radical self-inquiry, transformation, and triumph."

With just under a week of fundraising to go, the project has raised a little less than $1,000 toward its $25,000 goal. Donate to help share the stories of queer artists and activists of color!