Happy Hump Day! That always makes me uncomfortable to say so now I'm just gonna jump into the stories we missed this week.
Family Matters
The Puerto Rican Supreme Court ruled against adoption for a lesbian hoping to become her partner's daughter's mother officially, since unofficially she already is and has been raising this girl alongside her mother. They're appealing the decision, which won 5-4 three weeks ago.
Meanwhile, in Michigan, a lesbian couple just trying to adopt each other's children may have accidentally tested the state's ban on gay marriage. Oops!
Two Detroit-area nurses filed a lawsuit to try to overturn restrictions on adoption by same-sex partners. But at the judge's invitation, the case took an extraordinary turn and now will test the legality of a 2004 constitutional amendment that stipulates Michigan only recognizes marriages between a man and a woman.

U.S. District Judge Bernard Friedman will hear arguments in the case Thursday at a Detroit law school, although he hasn't indicated when he'll make a ruling. If he concludes the amendment violates the U.S. Constitution, gay-marriage supporters say same-sex couples would immediately be allowed to wed and adopt children.
Marriage Equality Updates!
Speaking of the eternally frustrating, often complex, and too often commercialized Very Important Partner ceremonies we love so much on this planet…
+ The Little Traverse Bay Bands of Odawa Indians in Michigan now recognize same-sex marriage.
+ Bill Clinton thinks DOMA is unconstitutional, despite having signed it into law.
+ Surprise! One of the documents being released to sway opinions away from same-sex marriage's legalization is pretty much a complete fucking joke!
In a study slammed for its methodology, funding, and academic integrity, University of Texas associate sociology professor Mark Regnerus found that children who grew up in households where one parent had a same-sex relationship (regardless of whether the children lived with that parent or that parent's supposed same-sex partner) were more likely to experience negative social, psychological, and economic outcomes than children raised by a married heterosexual couple.

Records show that an academic consultant hired by UT to conduct data analysis for the project was a longtime fellow of the Witherspoon Institute, which shelled out about $700,000 for the research. Documentation about University of Virginia associate sociology professor W. Bradford Wilcox's dual roles contradict Regnerus' assertions that the think tank wasn't involved with how the study was designed or carried out.
We In Here
In Hong Kong, the queers are ditching an Equality Forum because homophobes are being given a seat at the table. Outside the Vatican, Catholic women are sending pink smoke signals for equality in hopes that a women will one day be Pope. In unrelated news, the #PopeQuest shall remain unsatisfying until I become Pope because that hat would look damn good on me. And in Washington, DC, the conservative gathering of the year – CPAC – will include a pro-gay-rights panel. In Ireland, lawmakers have gays on the brain and soon gays might be able to actually work wherever they want!
On the Internet, everyone can tell you're gay because you liked the Autostraddle page on Facebook. And lesbians of color have found a good home with Our Sista Circle.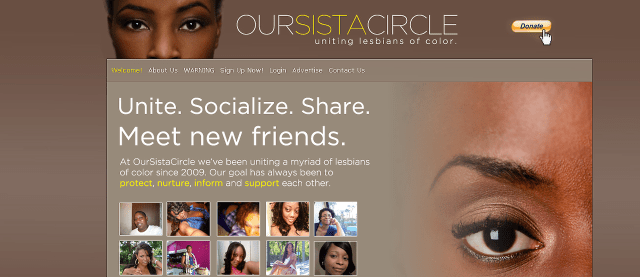 Mayoral Murder: Possible Hate Crime
The murder of a Mississippi gay man of color running for mayor is being monitored, because it may have been a hate crime.
You're Gonna Wanna Get In On This
Hey, remember Ashley? Maybe you met her at Caaaaaaaamp. Maybe you saw her poetry slams on the Internet and lost all of your shit. Maybe you saw her live doing a poetry slam and lost consciousness! She's that good! And the even better news? She's working on a book – and needs your help publishing it – and once it's good to go she's totally coming to your town and sleeping on your sofa and reading you sweet nothings in verse until you fall asleep. But don't actually ask her to do that because it might seem weird and a little forward.
She really is somethin' though, isn't she?
http://vimeo.com/34537482
Now that you're all ~full of feelings~ you should DONATE TO HER INDIEGOGO! Queer lady poetry: we need it and it needs us, so dish out your tips from last night and be done with it already.
You could also donate to The Switch, the first transgender comedy series, um, ever:
Oh, and just in case you'd like to be in the New York Times: Tim Murphy, a (gay) freelance writer in NYC, is doing a story for the NYTimes Style section and is "DESPERATELY seeking some lesbian couples in open relationships who will talk to me, openly or anonymously." Shoot him an email at timmurphynycwriter@gmail.com.
But how's this for a call for submissions – The Feminist Wire wants your feelings on feminism and race:
It is abundantly apparent that "feminismwp_postsunmodified has not shown itself to be accountable to the necessary anti-racist project that is required for the liberation of all people. That is, "feminismwp_postsunmodified has remained tangibly accountable to "white, economically privileged, heterosexual womenwp_postswhile people of color continue to struggle over whether to even use the word "feminist,wp_postsor modify it to reflect the racialized communities they are accountable to through their feminist work(s). Simultaneously, white anti-racist feminists must identify aswhite anti-racist feminists in order to distinguish their work as accountable to communities of color.

All of this begs the question(s): Does feminism unmodified actually signify white, racist, capitalist, careerist etc. etc. feminism, or in other words "female self-aggrandizement"? Does feminism unmodified work to free all women? If so, how? And if not, why? […]

If we can end racism within our feminists movements, we might just be able to use feminism to end racism in the wider world. All of us have plenty to learn. Will you join us at the table and have an open, honest, and necessarily risky dialogue? Please submit unpublished critical essays, stories, research briefs, creative works, or "love noteswp_poststo Submittable by March 31, 2013. Please also include a brief bio and photo. Finally, please mark your submission "race and feminismswp_postsso that we can easily identify it.
Also, anyone else tryin' to fly to Los Angeles and meet the cast of "Modern Family" while simultaneously designing the world's next most popular bow tie of all time? No? Just me? Fine. More time with B for myself, then.
Undocumented: An LGBT Story
1/3 of LGBTQ immigrants are undocumented.
Nearly 30% of all LGBT immigrants living in the U.S., an estimated 267,000 people, may be in the country illegally, according to a new study by theWilliams Institute. In total an estimated 904,000 LGBT-identified immigrants live in the U.S.