Welcome to Almost Famous, a weekly segment where we ask up-and-coming queer musicians some not so hard-hitting questions about music and life and maybe even convince them to share photos of their pets. Get to know intimate details about your new favorite artist or band before they hit the Big Time and become too famous for us to interview for real.
Header by Rory Midhani

---
Claire Courchene
Los Angeles, CA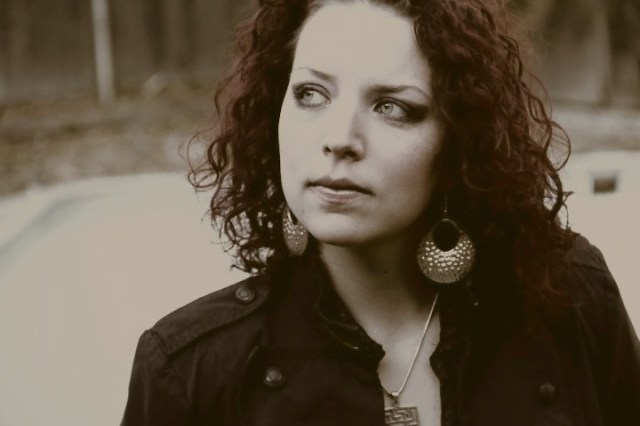 Claire Courchene is one accomplished lady. She's a London-born, LA-based multi-instrumentalist, songwriter and producer who's performed with all the artists you love, including Frank Ocean, Lana Del Rey, Rhye, Quadron, Macy Gray, P. Diddy and Kanye West – to name just a few. Claire's also toured around the world and performed on U.S. national television shows including American Idol and The Voice. She's also recorded as the soloist on major film and album releases including Twilight: Breaking Dawn and Quadron's latest album, Avalanche.
Right now Claire's on tour in the US, playing cello and trombone in the band Rhye, which is the creative project of producer/writer duo Robin Hannibal and Mike Milosh. Check out the tour dates! She also has a solo album underway, you can read more on that below.
Tell us a little about your music.
My solo music is primarily instrumental electronic with jazz and RnB influences, on some songs featuring different vocalists, who I've had the pleasure of working with in and around Los Angeles. Most work I do on a daily basis though is for other artists. I write, record, and perform with some of the industry's best, which recently includes Frank Ocean, Kanye West, Lana Del Rey, Quadron, and Rhye, to name a few.
Which track would you most like everyone to hear?
"Sea Salt" by Quadron
I helped write and record the string parts for this song. I melt everytime I hear Coco's voice, it brings back some incredible memories we had while recording this track.
[soundcloud url="http://api.soundcloud.com/tracks/93542267″ params="" width=" 100%" height="166″ iframe="true" /]
What do you get up to when you're not making music?
I love being active and outdoors – since most of my time working is spent sitting down inside, usually in a studio room with no windows. I enjoy running, I just did the LA marathon earlier this year. I'm obsessed with bikram yoga and I just started taking an aerial fitness class at Cirque School LA – learning the trapeze and silk. Getting over my fear of heights…
What is the best and worst thing about touring?
Touring can be amazing – getting paid to travel the world and wake up in a different country every day is definitely an eye opening experience. I love experiencing local food and culture wherever I go, so in that respect I always find it inspiring and refreshing.
Downside is it all becomes a blur after a while because you get so tired from the constant movement and lack of sleep, plus it's really hard to eat well when you rely on eating out all the time. I miss home cooked meals and sleeping in my own bed when I'm on the road!
What's your 'guilty pleasure' music?
There's so much! If people could see what I listen to everyday, I'd be mortified. My top two guilty pleasures would have to be Kylie Minogue, because I've been a fan of hers since I was really little, I have great memories of her songs throughout my life and I think everything she does is just pure fun. And also the Spice Girls – they always put me in a good mood!
What is the best piece of advice you've received?
"There's no reward without risk."
Probably the best advice I've ever been given, as it applies to everything, both in my career and in my personal life. Making the decision to move to LA, for instance, or having the courage to ask someone out – you have to force yourself out of your comfort zone to really get the most out of life. I always remind myself, what's the worst that could happen?
What has the #1 highlight of your music career been, to date?
Probably the coolest moment I've had in my professional career was the first time I got to play on American Idol. I'd been watching that show since it's first season back when I was in high school, and in 2009 I had just moved to LA and suddenly got to be a part of it. I not only got to perform and do what I love to do with some of my musical icons, but I got to work on the set and see how the whole show comes together. I got such a kick out of it and definitely made my Mum proud!
What was it like playing in Frank Ocean's band?
I loved working with Frank Ocean. He's one of the sweetest and most genuine people in the business, and it's inspiring to be around somebody who has such a strong sense of self both personally and artistically. He took a chance on me and wasn't afraid to take things out of the box. I played solo electric cello and auxiliary keyboards in his band, which was one of my dream gig scenarios. You definitely don't see that very often. The fact that he allowed me to bring what I do best to his artistic vision, at his level, is huge! I'm so grateful to have worked with him, he's such a talented guy. I wasn't able to commit to his tour this summer, but I'm hoping to reunite with him again soon.
So tell us about your upcoming record? Does it have a particular theme?
My solo record will be released later this year and its theme centers around the fact that I'm involved in such diverse musical influences in my career as a freelance musician. Each track has it's own unique vibe, stylistically mixing together everything from Chet Baker to Amy Winehouse to James Blake. I see lots of my fellow musicians releasing typical and safe albums in a variety of genres that have little relevance to anyone outside of their immediate audience. I'm hoping my music pushes the envelope a bit, and as a reflection of my life, is relevant to a wide array of people, especially listeners in my own generation.
Do you have any pets?
I have a Mini Dachshund named Pip. He's 15lbs of pure love, there's never a dull moment when he's around!
For more on Claire, visit her website and follow her on Instagram (@CelloTBone) and Twitter (@CelloTBone).
---
If you are, or know of, a queer artist or band that should be featured in Almost Famous, drop me the details via crystal [at] autostraddle [dot] com. Please write 'Almost Famous' in the subject line!