Yesterday, And Just Like That dropped its season two poster, and while everyone else was celebrating Carrie's return to bonkers fashion form, I was simply stunned silent to realize that Che Diaz is wearing the exact same Gucci dragon letter jacket that Kendall Roy wore to warm up in for his 40th birthday party.
And friends, I couldn't help but wonder, why are these two suddenly sharing a closet?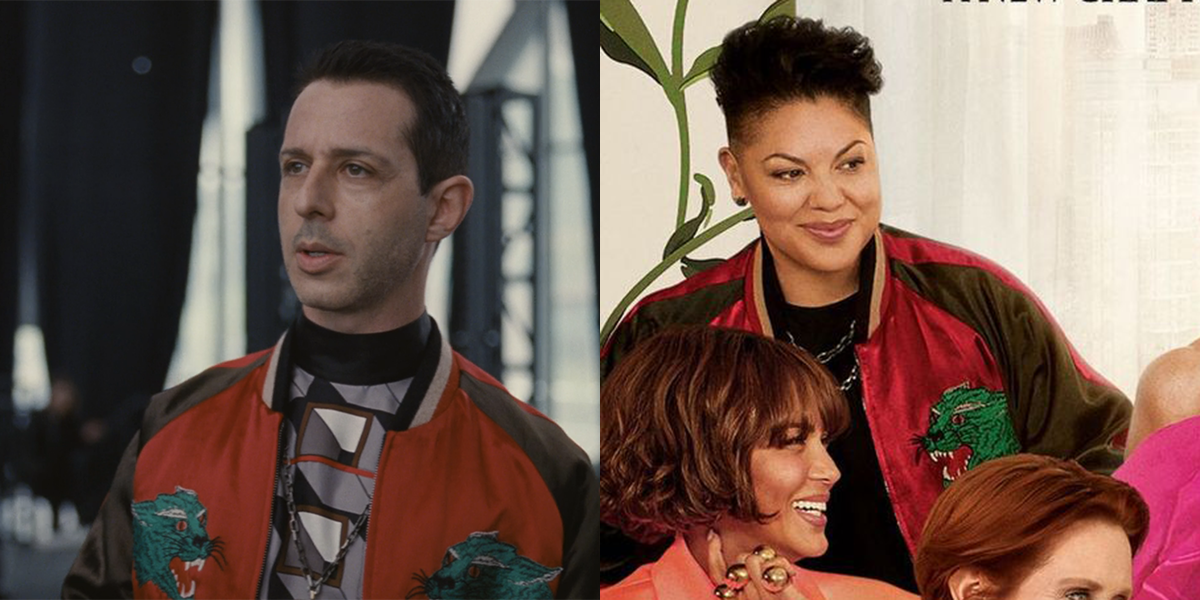 Here are my eight best guesses.
---
1. Che is planning to attend an asshole's birthday party.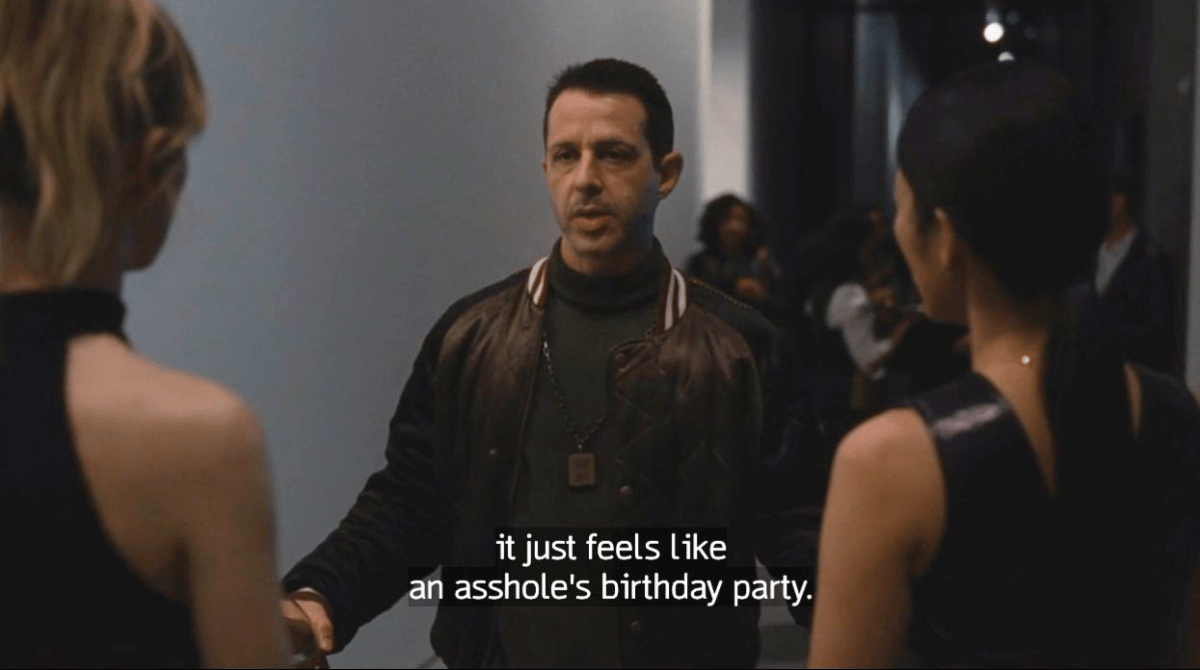 Kendall's 40th birthday party was described, by Kendall himself, as an asshole's birthday party. We all know Aidan Fucking Shaw is returning to the SATCverse this season, and we also all know that he is the world' biggest asshole. Passive-aggressive, suffocating, aborting-shaming, nicotine patch-pushing, toxic masculinity disguised as nice guy realness, apartment buying prick. Perhaps Che is on their way to Aidan's birthday and this Gucci coat is simply the outerwear rich New Yorkers wear to asshole parties? Like the way all queer women have that red and black plaid shirt now, and the tee from Target that says "Live, Laugh, Lesbian."
---
2. Kendall Googled "how to use a strap-on."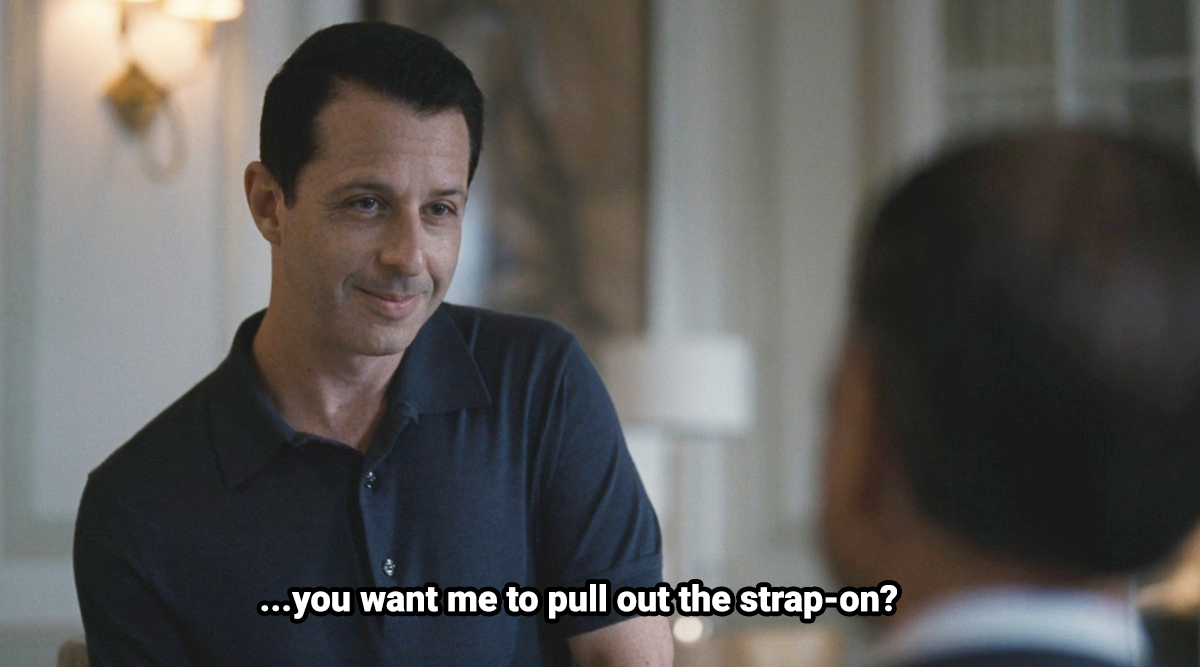 Earlier this season, Kendall asked Hugo if he wanted Kendall to pull out a strap-on, a hilarious suggestion because there's no way Kendall Roy has the know-how or dexterity to use a strap-on. But if he Googled it, surely one of Che Diaz's podcasts would come up in the top results. Maybe he traded them a jacket for a pep talk?
---
3. It makes sense, dramaturgically.
Can't argue with that.
---
4. Cherry Jones simply swiped it.
Maybe one of the day sNan Pierce was doing some of her WASPy hijinks (saying "I don't like this, it's horrible. It makes me feel like I'm in the middle of a bidding war," while expertly conducting a bidding war, for example), Cherry Jones peeped that jacket and stuffed it into one of those ludicrously capacious bags that are always hanging around on set, and then passed it off to her good friend Sara Ramirez, whom she met when they both won Tonys the same year.
---
5. HBO found a new way to cut costs.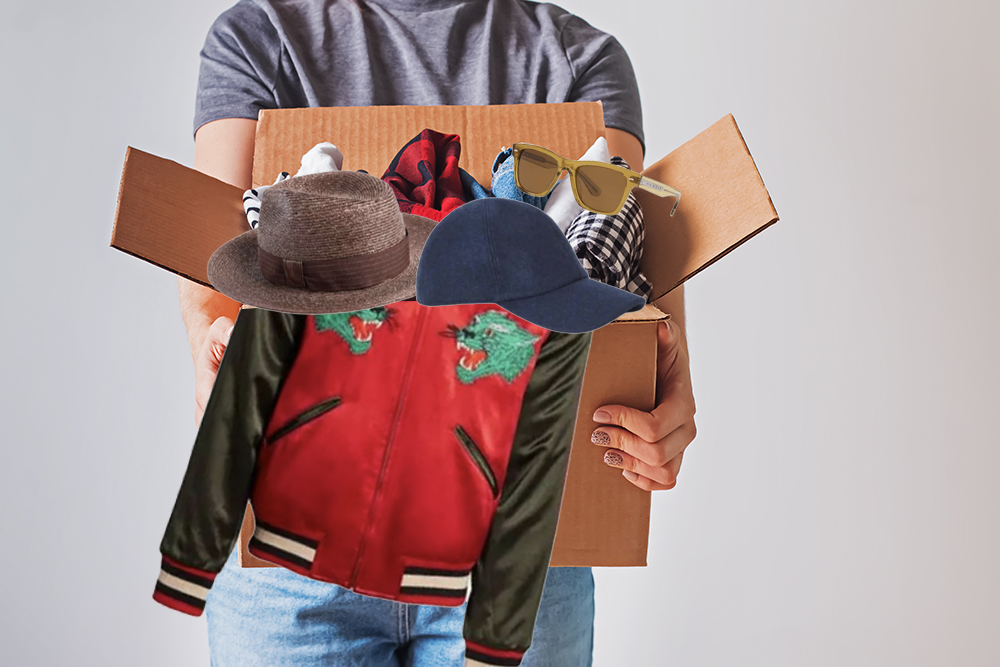 Maybe there's just big cardboard box in the costuming warehouse that says "HBO Sundays" and that's where they both grabbed it from. If HBO had money, surely they'd be paying their writers; since they're not, I can only assume they're broke and engaging in the age-old practice of hand-me-downs. I'd love to snag just one watch out of that box; I could retire off the price of one of the timepieces the Roy boys wear on Succession.
---
6. Che and Kendall met at improv class.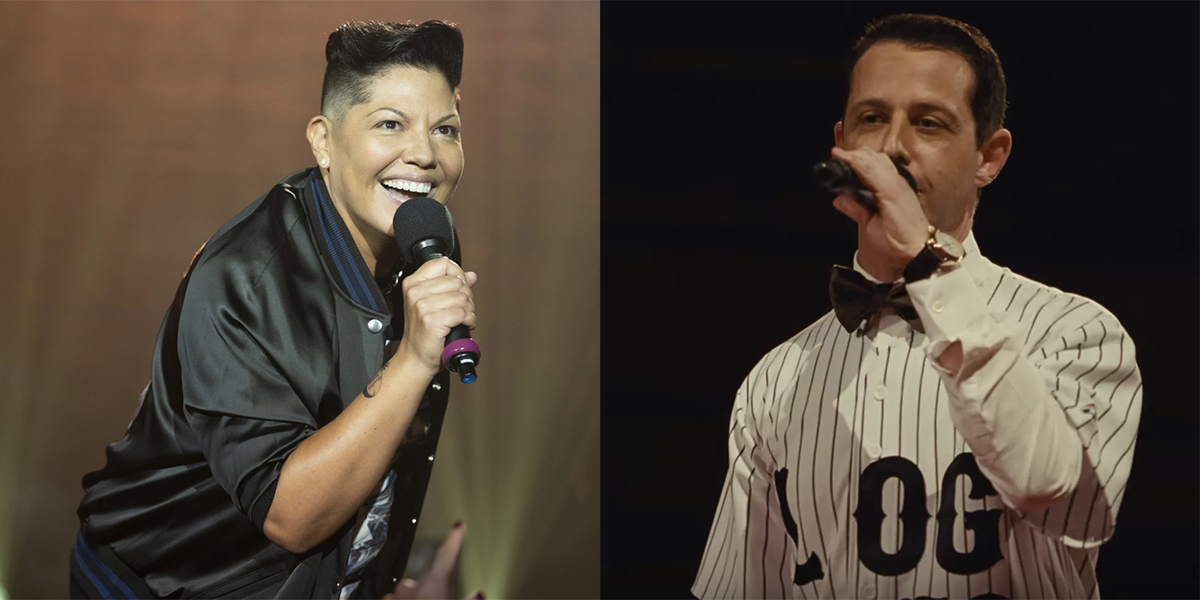 C to the H E.
---
7. Che and Kendall met at the WOKE MOMENT button store.
They also sell "the revolution will be televised" and "hey what's up hashtag the resistance" tees.
---
8. Che and Kendall met at a Word Salad convention.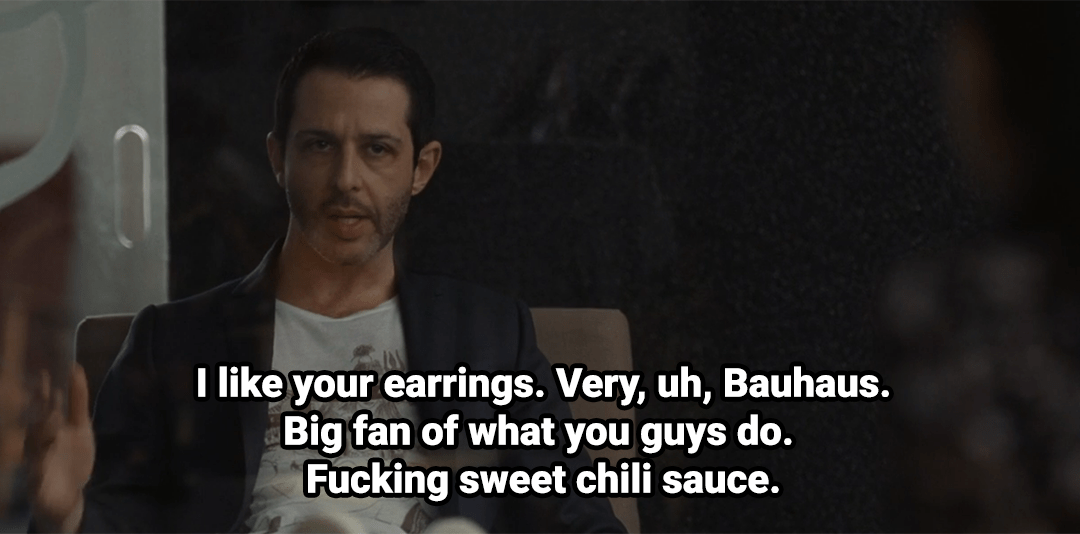 ---
Now, please share your own theories with me on why Kendall and Che are both wearing this jacket!