Welcome to a slightly different installment of Ask Your Friendly Neighborhood Lesbrarian. This month my list of great queer books for you is part of Autostraddle's Power Issue. Readers, I'll be back next time with another list in direct response to one of your requests for queer books. But for today: 8 awesome books with LGBTQ women characters who have superpowers.
Is it too obvious to say that reading books about queer women with superpowers can be very … empowering? That isn't to say that the books on this list are stories about women who don't have complex relationships with their powers. One of the most interesting things an author can do with this trope is show LGBTQ women in all their human glory all along the spectrum of embracing versus struggling with their (super)powers. We get so many complex stories about (white, straight) male superheroes. It's so damn fulfilling to read, instead, about women being leaders, taking charge, learning how to best use their superpowers, and fulfill the subsequent responsibilities. Here are eight awesome books — some comics, some not — where you can do just that!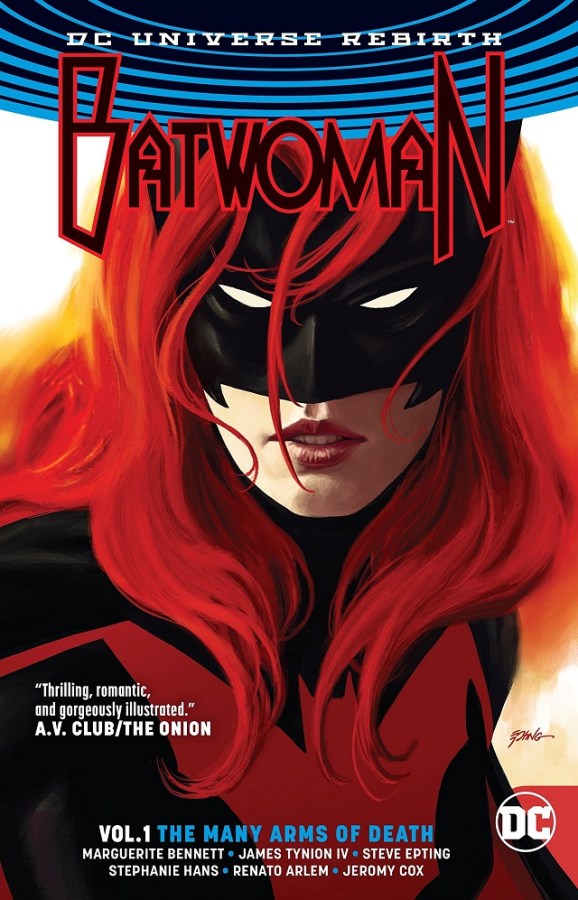 No list of books featuring queer women with superpowers would be complete without Batwoman. She returns to the stage as the main character in the first volume of this 2017 relaunch. This new run, part of the DC Rebirth series, is a great place to start with Batwoman comics. Volume 1 collects the first six issues of the relaunch, plus the Rebirth one-shot issue that introduces the character of Kate Kane, aka Batwoman. The story then goes on to follow Batwoman as she has to confront some of her darkest memories while battling the spread of the deadly bioweapon "monster Venom." Writer Bennett, who's also worked on other series with queer women superheroes like DC Bombshells, has a good feel for the character. Artist Epting is known for excelling at action sequences, of which there are plenty here.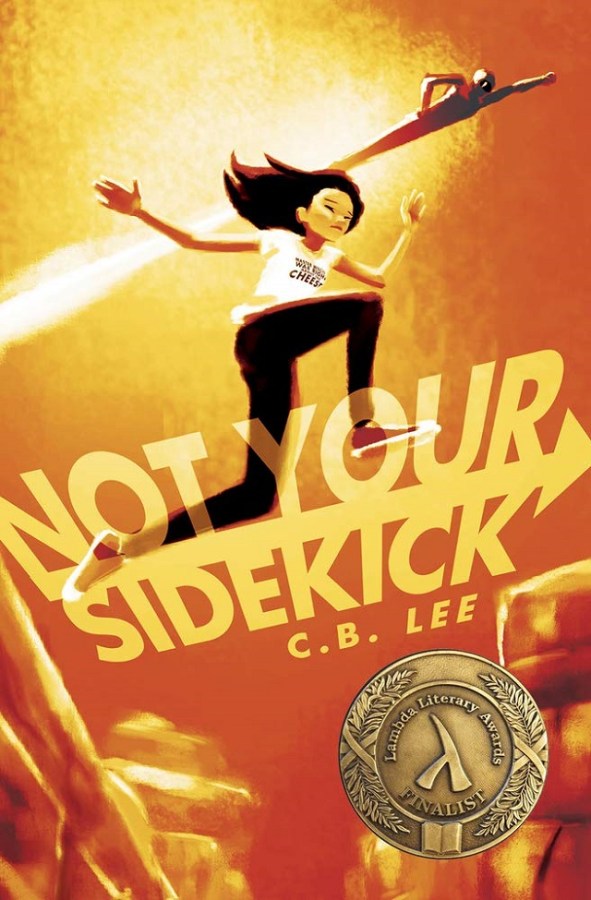 For a fluffy, science fiction YA twist to your books about queer superheroes, look no further than Not Your Sidekick. Bisexual Chinese-Vietnamese teen Jess has two superhero parents, but no superpowers of her own so far. When Jess finds a (paid!) internship with the town's worst supervillain, it seems like a funny way to bug her parents and make some cash. Plus, Abby, Jess's longtime crush, also works for the supervillain. At the same time, there's a budding attraction to her co-intern, the mysterious "M" who never seems to be in the same place as Abby… When Jess discovers a plot bigger than both superheroes and villains, can she rise to the occasion and save the day? While this novel is on the light side for sure, it also tackles questions of the power dynamics inherent in who gets to be a superhero, villain, sidekick, and more in the superhero stories we're so familiar with.
Fans of America Chavez as a stand-out character in the Young Avengers collectively cheered when it was announced she was getting her own series, written by Gabby Rivera to boot! Although it was sadly cancelled after not nearly long enough, there are still two volumes to enjoy. In this first volume, we get to follow no-nonsense badass superheroine America as she embarks on a new adventure: college! But of course there is always some butt-kicking to do: from monsters arriving from other dimensions to a cult of America-worshipping aliens and finally to the frontlines of World War II with Captain America backing her up. Check out Gabby Rivera talking to Mey at Autostraddle about bringing her "queer brown weirdo self" to the comic.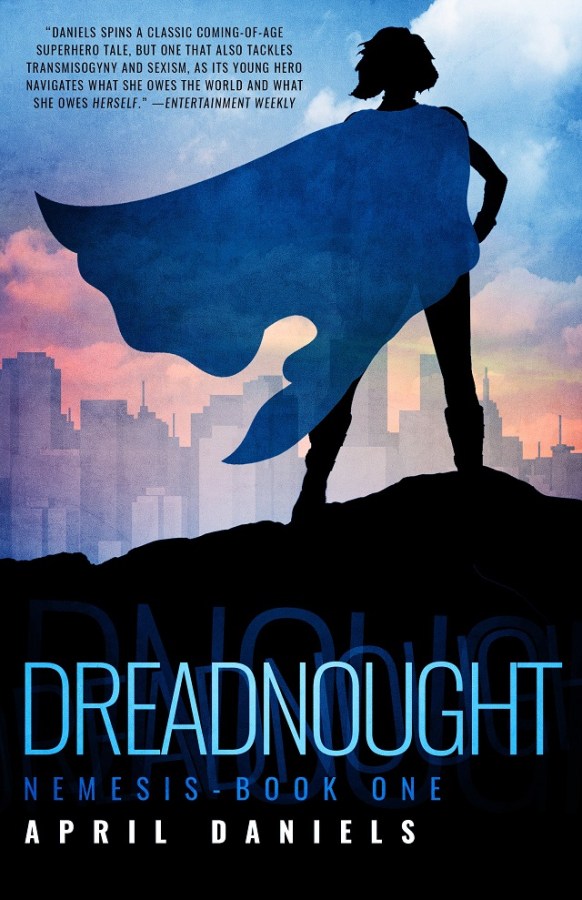 This YA novel does a wonderful job of blending a coming of age / out story about a teenage trans girl and action-packed scenes of superheroes battling supervillains. At the beginning of the story, Danielle is a closeted trans girl. When the superhero Dreadnought dies in front of her, he passes his superpowers onto her. Her body is instantly brought to its ideal form: not only does she now have super strength, the ability to fly, and all sorts of other cool powers, her body now matches her gender. Now it's up to her to track down the villain who killed the original Dreadnought. Danielle is an inspiring trans lesbian superheroine, using her powers to save the world from murderous evil and at the same time battle the forces of TERFdom and transmisogyny that are personally threatening her.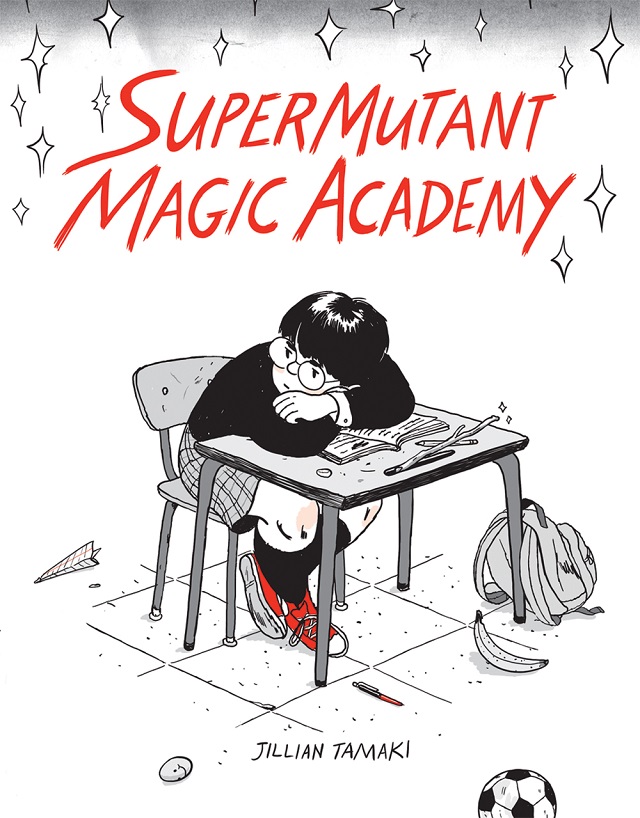 The comic collection SuperMutant Magic Academy is a funny, irreverent reminder that teenage super mutants and witches may be different because they have superpowers, but they're still going through the same shenanigans as other teens. You know, stuff like unrequited crushes, bad decisions about underage drinking, deathly boring classes, and contemplating your unknown, mysterious future. Renowned cartoonist and illustrator Tamaki introduces us to a cast of lovable, diverse teens with plenty of queer representation. While this book is often laugh out loud funny and delightfully weird, there are also plenty of moments of depth and heart. Tamaki effectively uses the conceit of superpowers to examine aspects of teenage life from a metaphorical and unfamiliar angle a la Buffy the Vampire Slayer, with her own brand of humor and precise, evocative art.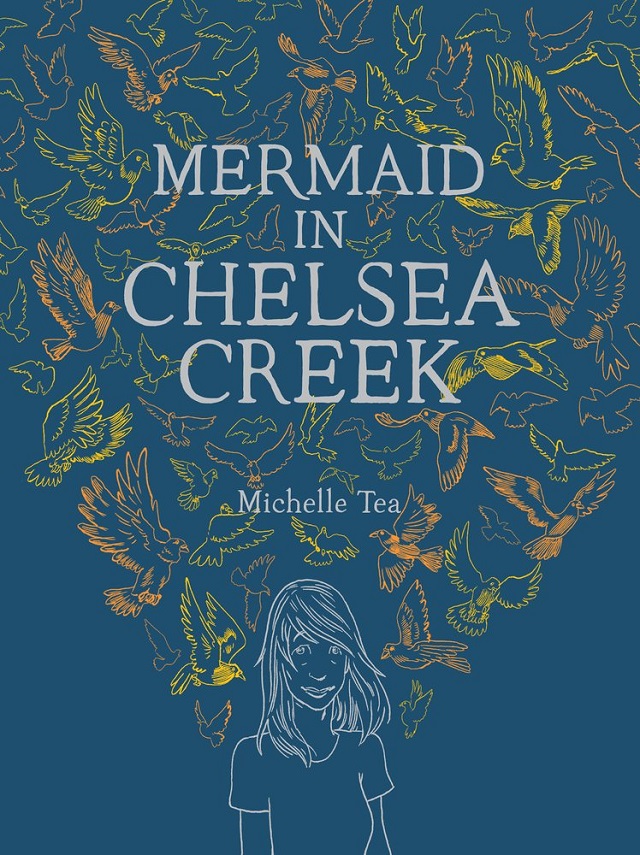 Michelle Tea's take on the chosen one trope in Mermaid in Chelsea Creek is a great YA debut. Sophie Swankowski lives in Chelsea, Massachusetts. Chelsea is a dirty, broken down town, the last place you'd expect to find the girl who's supposed to save the world. One day while playing the "pass-out" game with her friend cause there's nothing else to do, Sophie has a vision of a cussing mermaid who emerges out of the city's filthy river. The mermaid tells Sophie about her untapped superpowers and her responsibility of ridding the world of evil by channeling the mystical sources flowing underneath Chelsea's streets. Sophie is understandably confused and reluctant. It is, however, her destiny. In addition to Tea's engaging words, the novel is full of gorgeous illustrations by Jason Polan of birds, trailers, people, and other stuff in Sophie's life. Check out this review of Mermaid in Chelsea Creek on Autostraddle dot com.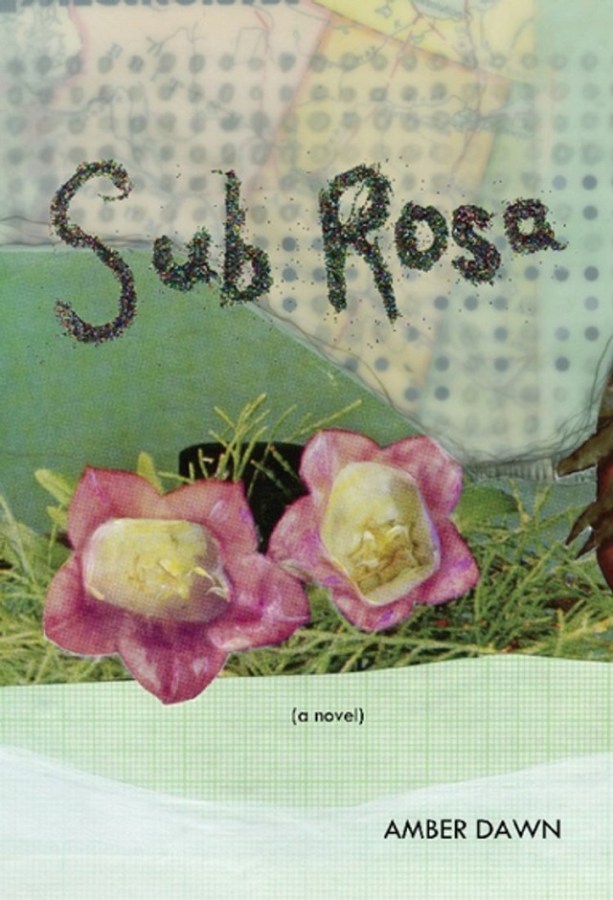 Amber Dawn's Lambda Literary Award winning debut novel is a feminist fable both glittery and gritty. Reluctant heroine and teenage runaway Little stumbles through Vancouver's Downtown East Side into another world: Sub Rosa. There she is ushered into an underground magical society of sex workers, aka Glorys. Soon, Little is a legend in her new universe, navigating her position in her new found family of sister-wives, her house Daddy, her eccentric co-Glorys, and her new-found magical power. Each Glory, in fact, has their own unique superpower. As Little grows into her power, she must battle the Dark, a literally and figuratively shady area full of zombie johns and her own haunting memories from her life pre-Sub Rosa. When Little finally breaks through the amnesiac climate of Sub Rosa, she is as surprised as the reader as to what she has forgotten.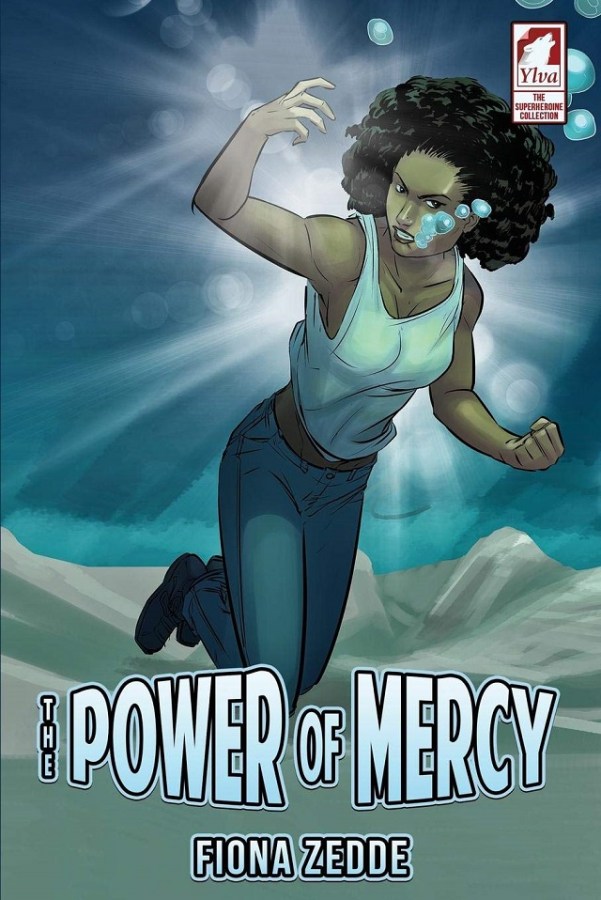 Black lesbian superheroine action, anyone? The shape-shifting superpowers of Mai Redstone — also known as the superhero Mercy — are unimpressive compared to her family members' abilities to literally alter everything around them. While her family craves and abuses their power like most people with superpowers aka "meta humans," Mercy tries to use hers for good saving so-called mere humans. When Mercy is called in to help the meta police with the murder of a local politician, she is shocked to discover the victim is her own uncle. This same uncle is the worst example of an abusive meta exploiting their power. How is she supposed to hunt down the murderer when she is secretly glad her uncle is dead? Although this gritty, dark story is only a novella, it manages excellent character development, a thrilling plot, and some distinctly steamy sex scenes. The Power of Mercy is just one book in the publisher Yvla's "Superheroine" five book collection, featuring queer women superheroines. Check out the other four too!
---
(P.S. I wanted to mention I left off the incredible comic Monstress by Marjorie Liu and Sana Takeda, since I recommended it just a few months ago in Eight Dark Queer Graphic Novels to Read While You're Waiting for My Favorite Thing is Monsters Vol 2. But it would definitely be an excellent fit here too).
Have more books about LGBTQ women with superpowers to recommend? Add them to the comments below. And please continue sending me your lesbrarian requests for future columns. Send me an email at stepaniukcasey [at] gmail.com or comment below. Let me find you the queer books you're looking for!⚡
​