When Google Glass first came out, it felt like the possibilities for wearable tech were endless. After it failed, manufacturers learned something valuable: wearables have to be stylish outside of tech circles for them to take off. Sure, some of us gadget folks enjoy looking like something straight out of a science fiction novel, but the majority want to look like fashionable human people instead of jazzed up robots.
With that in mind, here are some of the snazziest looking pieces of wearable technology I could find — and no, this isn't just gonna be another post about, like, Apple Watches. I know y'all already know about those.
Garmin Vivomove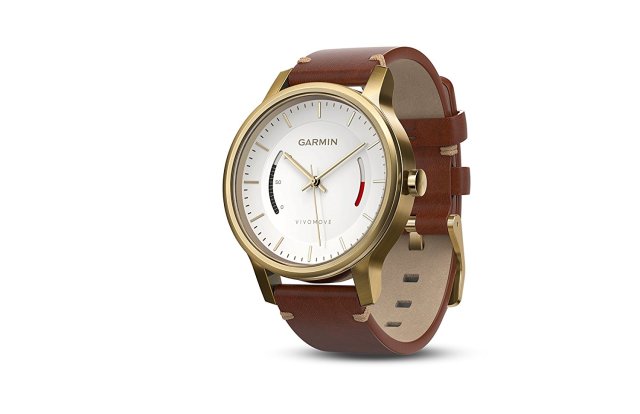 This simple Garmin watch is a functional timepiece, as well as a step tracker that syncs with your phone. The only hints of its true purpose are two unobtrusive gauges on the watch face: one that tracks your personalized daily step goal, and one that fills with red for every fifteen minutes you haven't been active. Unlike your old FitBit, it doesn't look like a fitness tracker, or like a piece of technology at all — and with a year-long battery life, you can pretty much pretend it isn't one.
You can get the Vivomove for $89.99-$199.99, depending on which options you pick.
Octopus
Yeah, yeah, the Octopus is a schedule-synching smart watch made for children. So what's it doing in a fashion post on a website for queer adults, you ask? Aside from the fact that plenty o' queer adults have children, this watch is ADORABLE with its cute, bright colors and its friendly icons. All you have to do is set a schedule on your smartphone, and the Octopus will help you stick to it; I think kind of perfect for anyone, regardless of age, who has trouble sticking to a schedule. You also get badges for completing tasks on time, so gamification fans will love it. In fact, I kinda want one for myself.
You can pre-order Octopus using their Indiegogo page. It's $69 for one watch or $109 for a watch and a companion (the charging station/nightlight shaped like an Octopus).
Snapchat Spectacles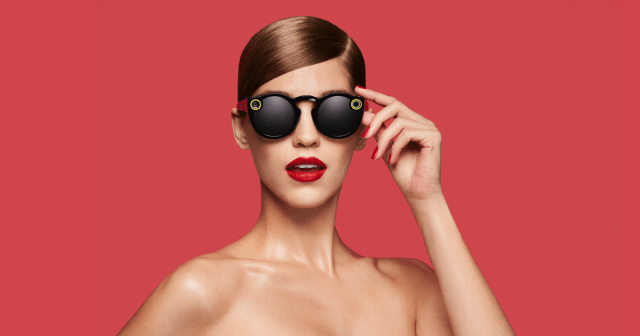 Snapchat Spectacles look like any ole ordinary pair of sunglasses, but the little rounds on each eye are actually cameras! You can record 10-, 20- or 30-second videos that import wirelessly right into your Snapchat memories, all with the push of a button. From there, you can export the videos onto your camera roll and into other apps, or simply Snap to your heart's content.
It used to be that getting Snapchat Spectacles was really difficult (there were special vending machines and pop up shops and such). But now, you can order them right off Amazon in Black, Coral, and Teal for $129.99.
Jacquard + Levi's Commuter Jacket
Levi's and Google ATAP have teamed up to put Google technology into a denim jacket geared specifically toward urban cyclists. With a brush to the sleeve, the jacket can take calls or dismiss them. It also helps with turn-by-turn directions and has a handy "around me" sort of setting. According to their website, more features will be added as the jacket develops. It isn't live yet, but you can add your email address to the mailing list to get notified the second this thing is for sale. Should be this Fall!
Tap
So this one isn't exactly a fashion accessory, but it's unobtrusive and minimalist — exactly what I ask for in wearable tech. Tap affixes to your hand and turns any surface into a keyboard (though not a QWERTY one, so the learning curve is a bit steep). Among other things, it's perfect for pairing with VR headsets, and also for people with impaired vision (they have a National Federation of the Blind banner right on their homepage).
Tap is currently waitlist only (you can put your name down at their website), but National Federation of the Blind members can fill out a priority form.
Kerv
Kerv is a ring that you can use to pay for things anywhere Mastercard contactless payments are enabled (which, if you've been paying attention to credit card terminals as you're out and about, is a lot of places). It's linked to a prepaid Mastercard and can even be used to pay for the London Underground. The ring is, once again, sleek and minimalist — it doesn't look to be any bigger than my wedding band. And don't worry — in order for the ring to buy something, your hand has to be in the "ready to pay" position (sort of like you're knocking on the card terminal), so you won't be making accidental purchases left and right.
Kerv comes in a bunch of color combinations, but are only available in the UK for now (99.99 GBP). The company has plans to expand internationally in the coming months.