Header by Rory Midhani

---
Hello seedlings! Are you enjoying the last few weeks of summer? I'm hoping to make it to the beach one more time before the weather turns cold. On my last trip, I read a political memoir. It was good, but I'm thinking something sciencier next time.
Whatever your profession, if you're digging that vibe, here are some suggestions for you!
---

The Immortal Life of Henrietta Lacks gives an unflinching look into the generational effects of human research on marginalized groups in America — specifically, on Henrietta Lacks (unknowing originator of the famous HeLa cell line) and her family. The ethical implications of her case are extremely interesting, and I believe Skloot's account should be mandatory reading for anyone touching research that involves human beings.
My only wish is that this book had been written by a woman of color. Skloot tried really hard to humanize Henrietta, but some of the narrative choices made while describing Henrietta's family and hometown were just… I don't know. There was this constant contrast being drawn between the author's whiteness and her subjects' Blackness. I found it distracting, and it left me with a nagging sense that, decades later, Henrietta was still getting the short end of the stick. But you can decide for yourself, if you read it!
---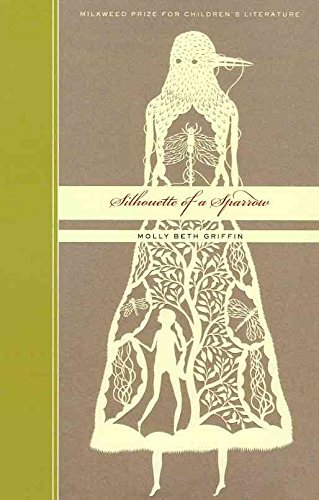 This short and sweet piece of YA historical fiction follows a teenage girl as she falls in love with both ornithology and another teenage girl. In 1926! In Minnesota! With some truly lovely storytelling! What more could you ask for?
---

Pioneer Programmer is the firsthand account of Jean Jennings Bartik, one of the five women who programmed the world's first electronic computer, the ENIAC. The book corrects a small but important piece of history that has been repeatedly misreported over the years, and it's not at all nice about doing it. It puts the asshole men who wrongfully stole the credit from women right back in their place. Which I love.
Bartik died in 2011, and I'm so thankful she was able to set the record straight before she passed. The writing can be a bit dry at times, but it's worth it for the spurts of spite and tales of glory.
---
4. Lab Girl by Hope Jahren
We've talked about this, but I'm mentioning it here again. It's just that good!
Hope Jahren's stories detailing her experiences as a geobiologist/woman/tree-whisperer/badass are practically poetry. If you want to read words from someone with a true passion for scientific learning, this book is for you.
---

5. Lean In by Sheryl Sandberg
I didn't read this book when it came out because I'd heard so many negative things about it on the feminist internet. And you know what? A lot of the criticisms brought up are true — the advice in this book definitely doesn't broadly apply to all working women. You know who it does broadly apply to, though? Women working in STEM.
This book turned out to be super applicable to me and the things I've experienced professionally. I was surprised at how much I liked it and related to the material. I didn't agree with every word on every page, but I'm glad I read Sandberg's ideas and thought through them on my own. There's a lot of solid advice in this book for women seeking career advancement in STEM. Even for women not working in STEM, I always think it's good practice to love/hate things based on firsthand knowledge rather than secondhand gossip, you know? So if you've avoided Sandberg's infamous screed for reasons similar to mine, maybe give it a shot!
---

I haven't read this one yet, but it's on my list. This biography came out a couple years ago, after the public became aware, following Ride's death, that she'd been in a same-sex partnership for the past 27 years. Sherr was one of Ride's friends, and apparently gets "exclusive access to Ride's partner, her former husband, her family, and countless friends and colleagues" to cover ground that hadn't previously been written about. Ground that I think would be of great interest to me, and probably you.
If anyone else has read this one, I'd love to hear if this is good or weird!
---
Notes From A Queer Engineer is a recurring column with an expected periodicity of 14 days. The subject matter may not be explicitly queer, but the industrial engineer writing it sure is. This is a peek at the notes she's been doodling in the margins.