Hello and welcome to this thing we're doing where we help you figure out what you're gonna put in your mouth this week. Some of these are recipes we've tried, some of these are recipes we're looking forward to trying, all of them are fucking delicious. Tell us what you want to put in your piehole or suggest your own recipes, and we'll talk about which things we made, which things we loved, and which things have changed us irreversibly as people. Last week, we ate tomatoes.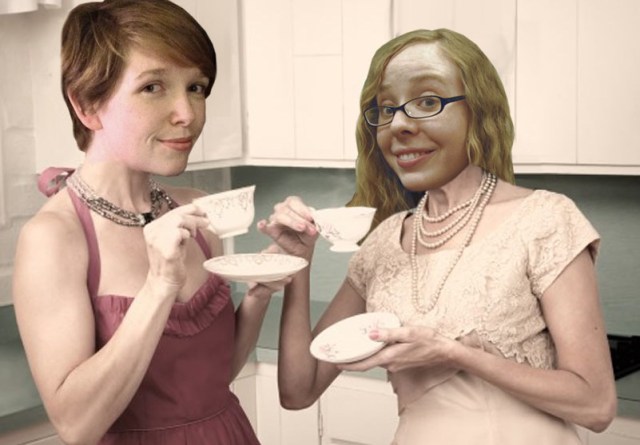 It's September! Some of us are headed back to school. Some of us are in charge of miniature humans who are going back to school. Some of us are both. Some of us just have grownup jobs and have to slog to and from work on grey wet days and then face the prospect of spending an hour cooking when we're already starving or ordering soggy pizza again. It's a rough life.
UNLESS — cue the shift from infomercial grayscale to full color — you just use a slow cooker instead. Hot, delicious meals ready and waiting for you, with very little of the effort of, you know, cooking food. Are you ready? You are. Let us begin.
---
---
---
---
---
---
---
---
WHAT IS THIS SORCERY. I have yet to venture into the territory of making bread in the crockpot, so if you try this or have tried it in the past PLEASE REPORT BACK.
---
---
This is my favorite recipe for black beans ever, which is really saying something because I love black beans and have cooked them a LOT of ways. The seasoning somehow only serves to make the beans beanier, which is my only wish. Perfect in tacos, over rice, in a burrito bowl, or just off a spoon.
---
---
---
---
---
---
I am going to make a version of this with soyrizo and no one can stop me.
---
---
---
---
---
---
---
---
---
---
---
---
---
I made this and served it to a bunch of foodie meat-eaters and they LOVED IT. I felt like the king of the world. The gremolata isn't technically required but it will make this 500% more amazing than it already is, and also the rest of the 'cooking' involved in this dish is so lowkey that you can spend five minutes grating some stuff and it's just not a big deal.
---
---
---
These (and other spiced nuts) are the perfect last-minute Christmas gift because they seem way harder to make than they actually are. When you're unexpectedly invited to a holiday event with your partner's entire extended family and have to come up with panic gifts, this will come through for you in the clutch. Not that that's happened to me.
---
---
---
---
---
---
---
---
---
---
---
---
---
---
---
---
---
---