Sponsored by The CW's Batwoman.
It is a truth universally acknowledged that queer and trans people love superheroes. Maybe we identify with the double lives they're sometimes forced to lead, the ways they have to keep parts of themselves hidden away in closets with their capes. Maybe we just naturally fit in with geeky counterculture. Maybe we identify with the badassery superheroes exhibit when they finally embrace who they truly are. Or heck, maybe we just love a good costume. Whatever the reasons, LGBTQ+ folks have been flocking to comics books and comic book conventions as long as they've been around — and now, more than ever, we can lose ourselves even deeper in nerd mythology by cosplaying as our favorite gay characters. Whether we do it to explore gender and gender presentation, to embrace our flamboyance, to show off and show out, or to just feel powerful, no con is complete these days without a horde of queer cosplayers or queer characters making their way up and down the aisles and across the stages.
Recently, longtime Autostraddle friend and photographer Niko of The Sleepy Muse teamed up with us and The CW to hit up up FlameCon in New York City and DragonCon in Atlanta to photograph cosplayers in all their glory. We were on the lookout for Batwoman, and we found plenty! And loads more of your favorite characters, too!
---
Liz as Batwoman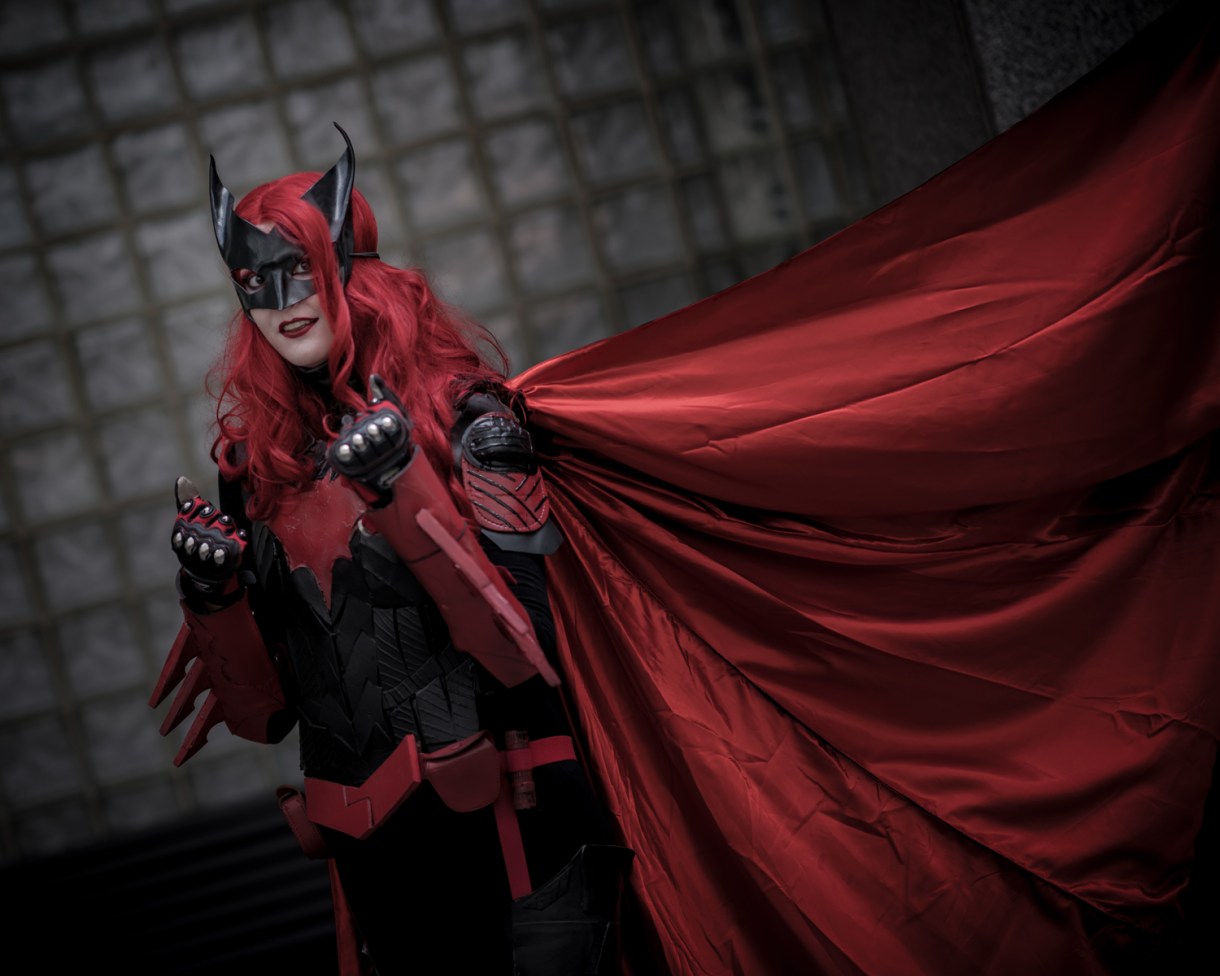 "Embodying the characters I admire has been my favorite way to connect with other fans. I tend to cosplay characters who are meaningful to me personally, and Batwoman in particular has changed my life in a lot of ways. As a queer Jewish woman seeing a character like her has been life-changing. I'm also a fan of the political history of comics; I don't think there are many apolitical characters, and it's difficult to imagine as an individual wanting to be visible and apolitical."
Instagram: @chovexxani // Twitter: @rattspeaker
---
Mel as Batwoman from Bombshells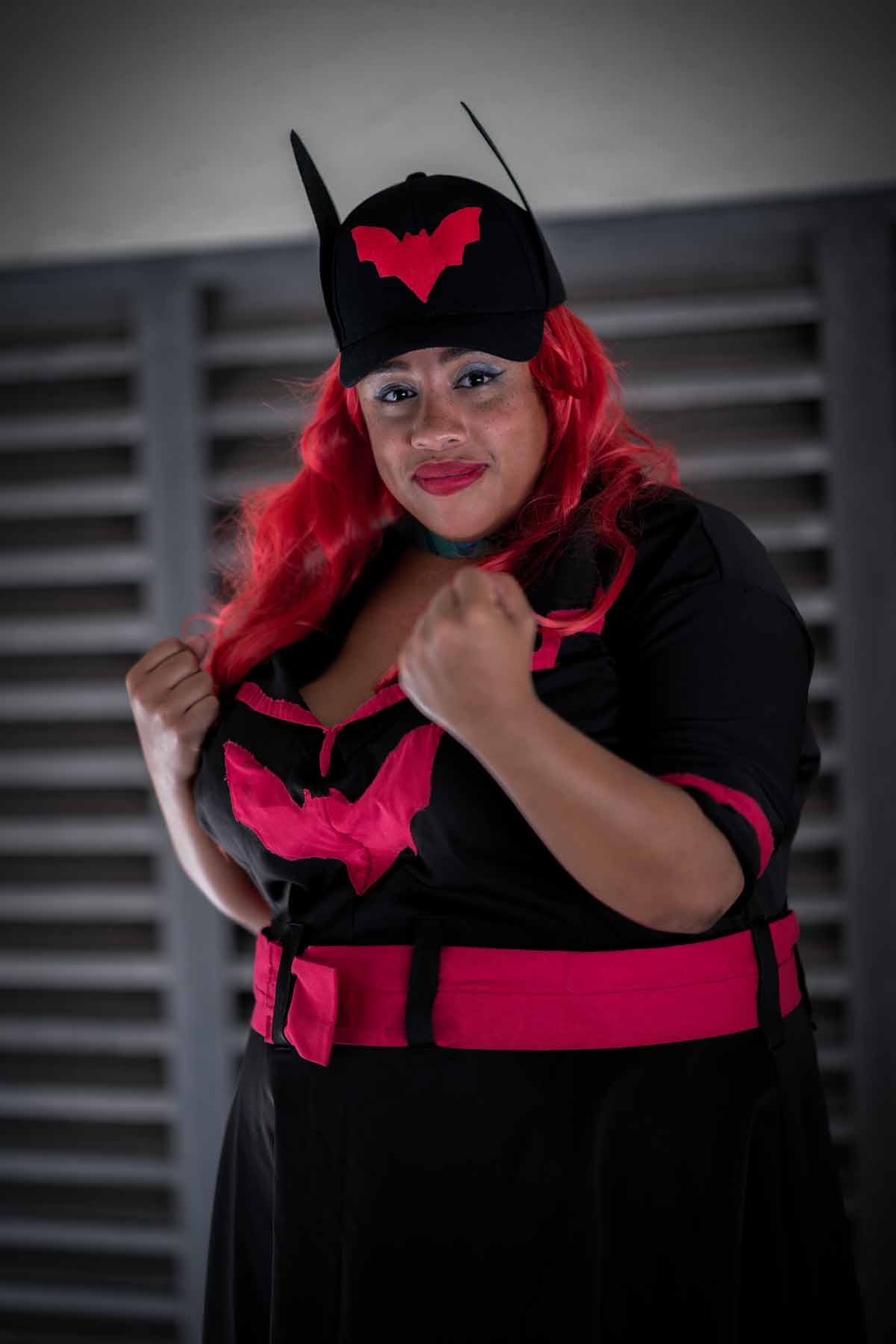 "I like the sense of empowerment I get from embodying a character I love."
Instagram: @jane_anon // Twitter: @jane_anon
---
Tranquil Ashes as Akuma from Street Fighter

Instagram: @tranquil_ashes // Twitter: @tranquilashes
---
Irene as Spider-Gwen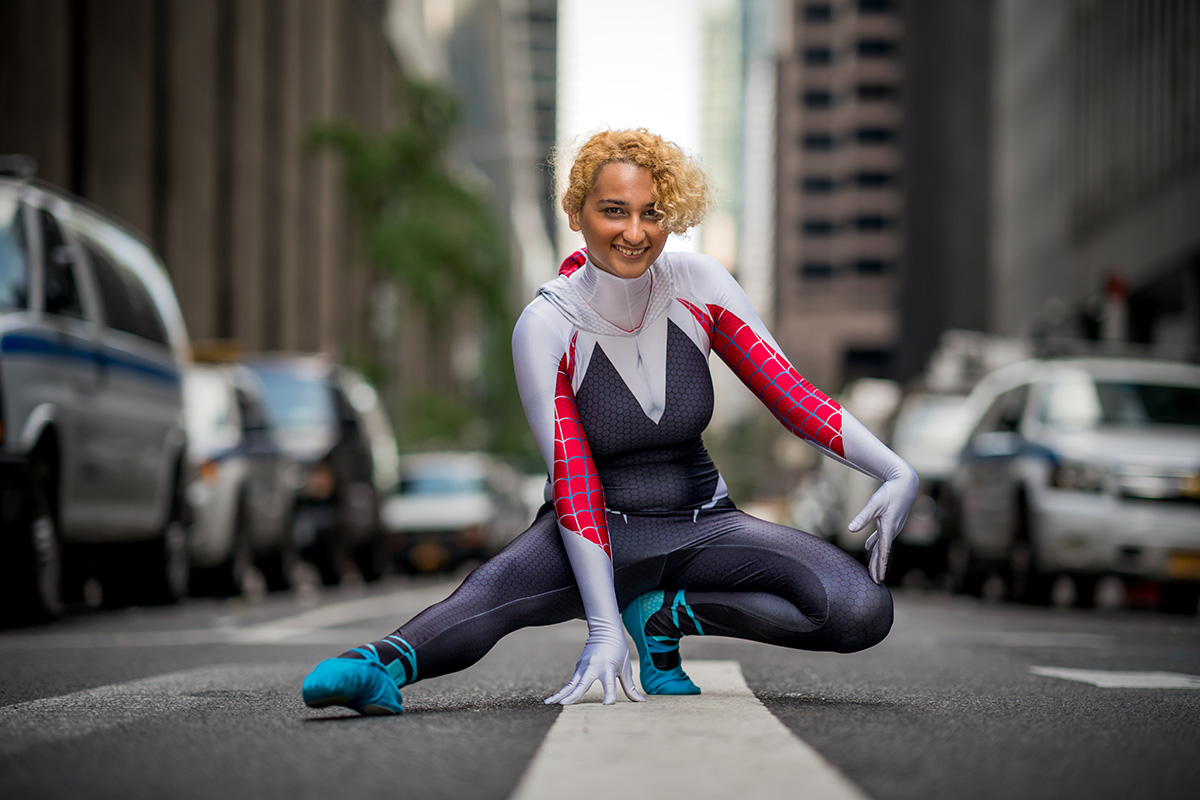 "Cosplay is honestly such a good outlet for creativity! I find it so fun to just be able to act as a character and have others recognize me. Plus, the best part is when a little kid gets really excited about seeing me — they get the biggest smiles."
Instagram: @irene.delmar // Twitter: @irenedelmarart
---
Agust J as Black Lives Matter Deku from My Hero Academia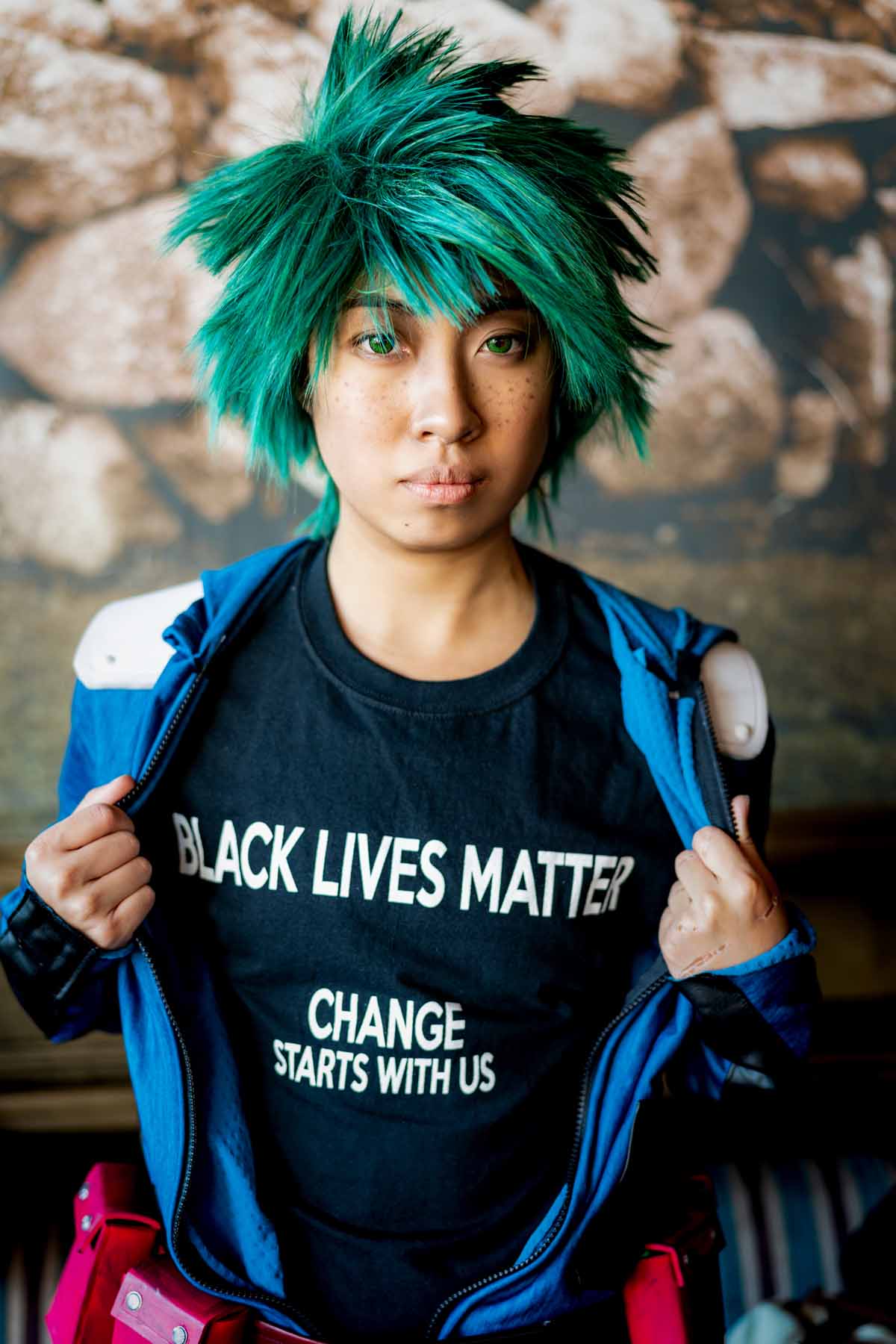 ---
Alicia as Ariel from The Little Mermaid
"Cosplay, just like personal style, is a form of expression. Cosplay provides a means to share creativity and celebrate characters in a very public way. Personally, the characters I choose to cosplay I relate to on a pretty personal level, or represent something important to me. In this case, Ariel, being casted as a woman of color is super important to me and gives me hope of real representation for future generations."
Twitter: @AliciaMarisal
---
Sabrina as Batwoman from Bombshells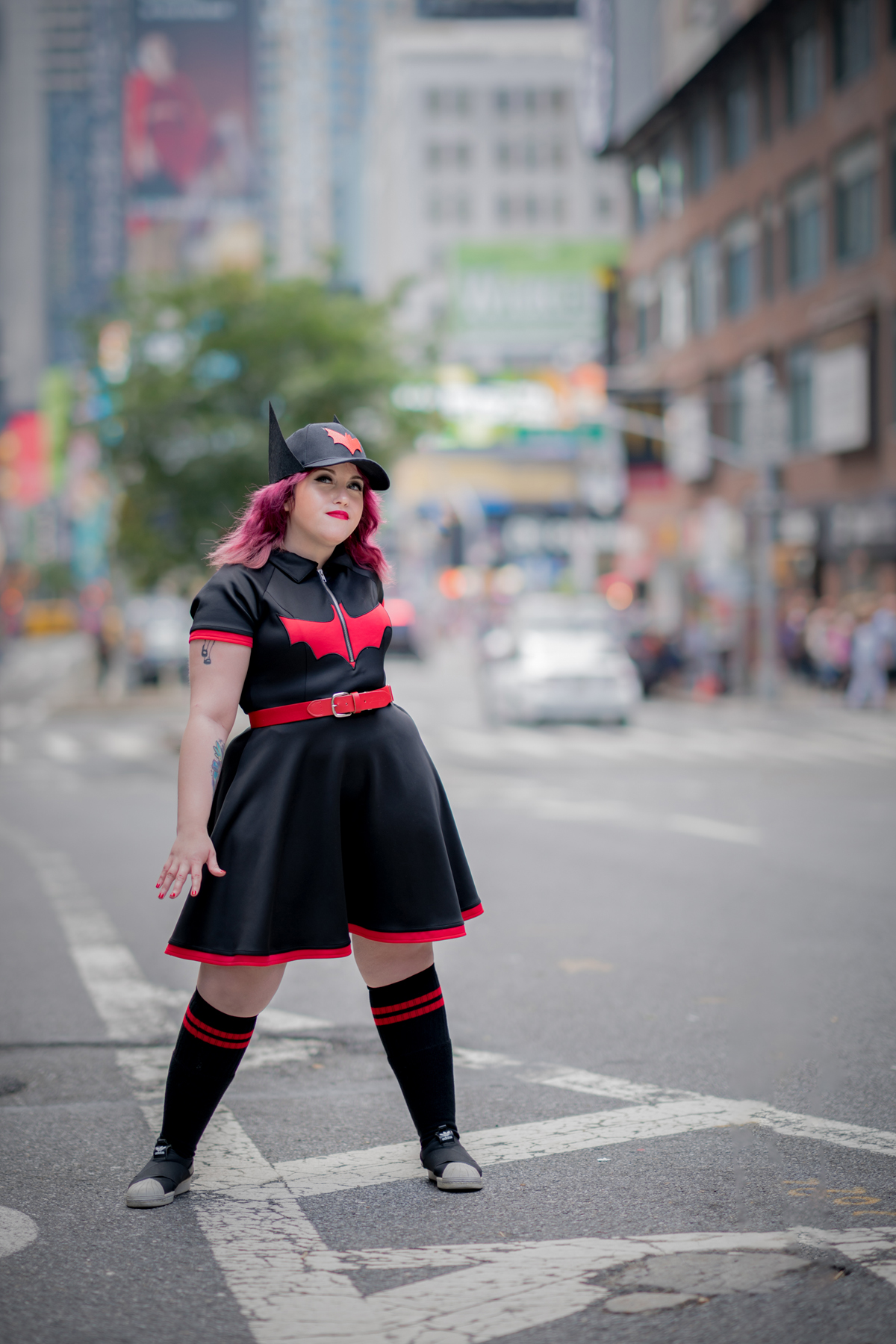 "I love an excuse to feel glamorous and to pay homage to my favorite characters!"
Instagram: @sabrinaalexandra
---
Tayeshia as the Gold Ranger from Power Rangers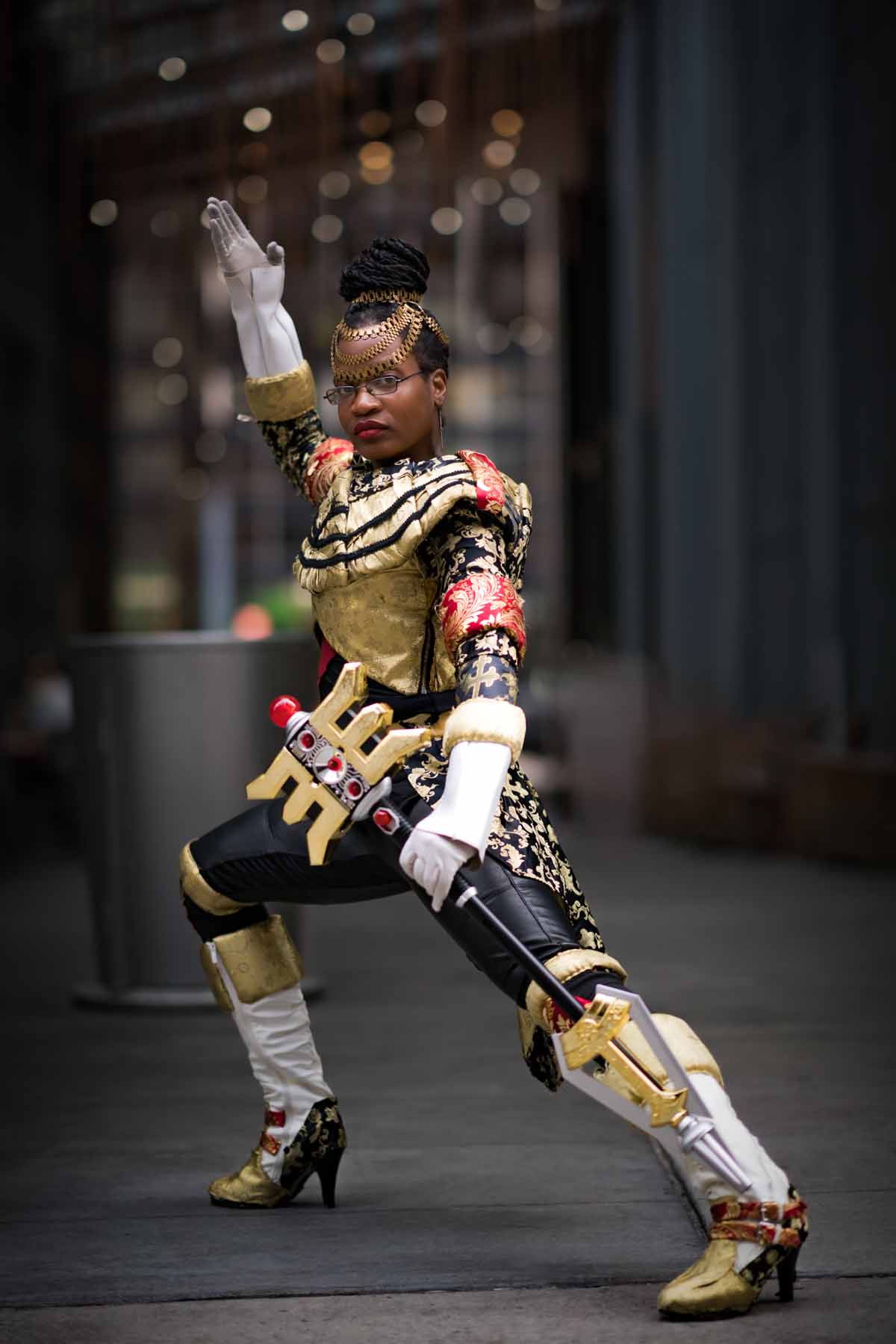 Instagram: @mighty_morphin_power_priestess
---
Jess Phoa as Kiki from Kiki's Delivery Service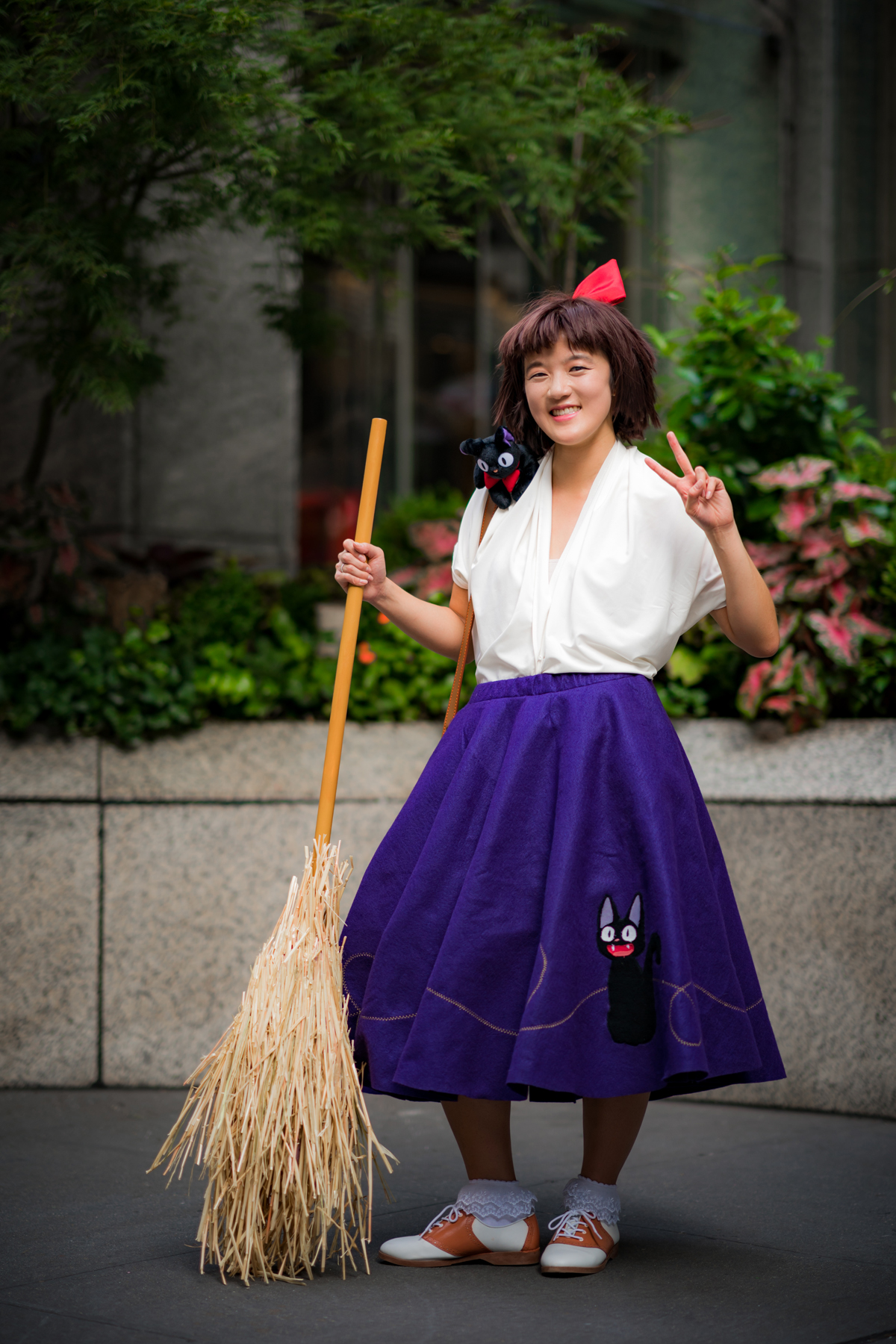 "It's fun! Cosplay was something I wanted to do for a while, but didn't have the resources nor know where to start. I didn't start cosplaying seriously until early 2017 and haven't stopped since. The cosplay community is full of amazing, talented people who inspire me every day."
Instagram: @jphosho // Twitter: @jphosho
---
Ahmya Mamiko as Bowser from Super Mario Bros.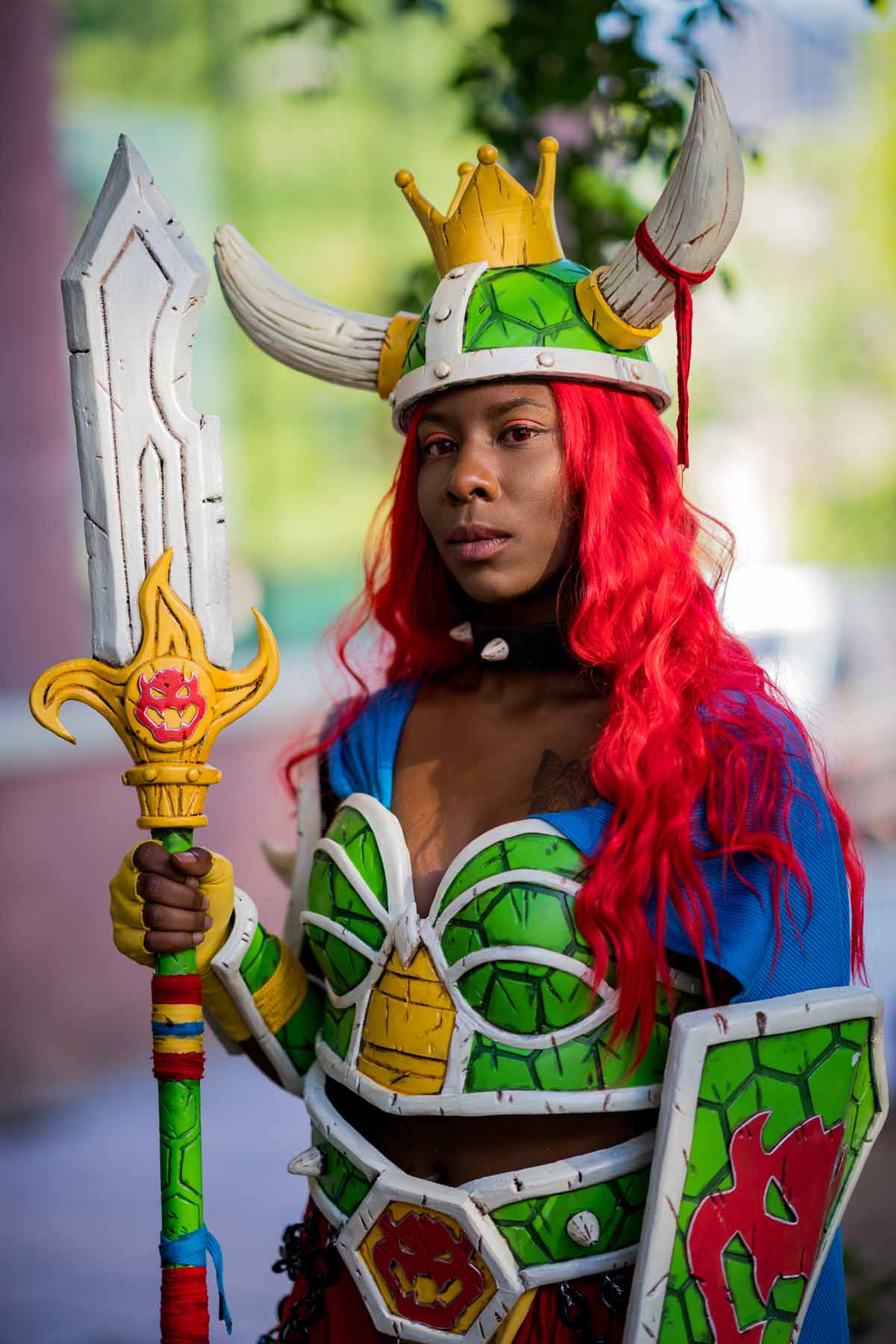 Instagram: @ahmya_mamiko
---
Shuri from Black Panther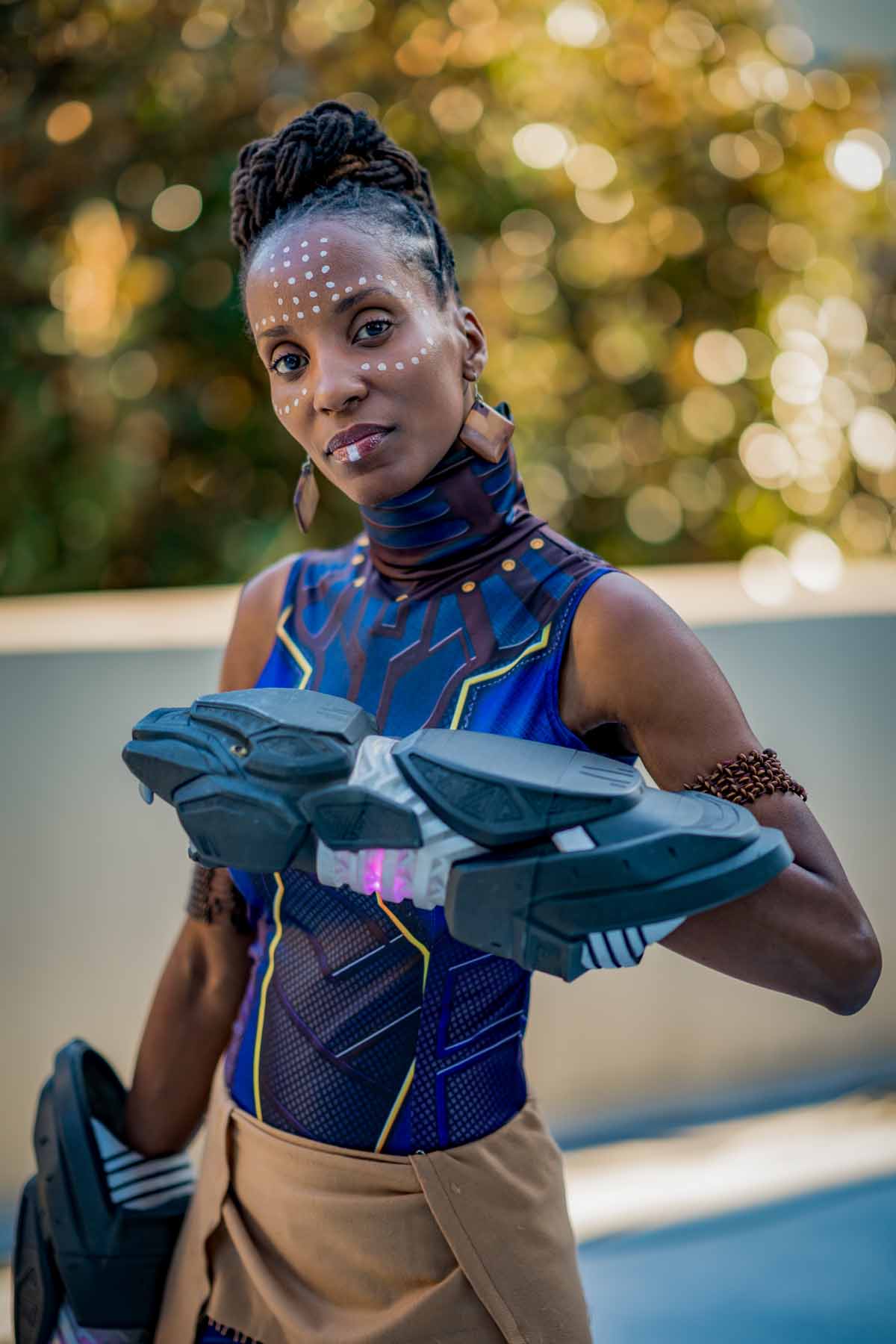 Instagram: @vibranium.cosplay
---
Kira Jane as Celty from Durarara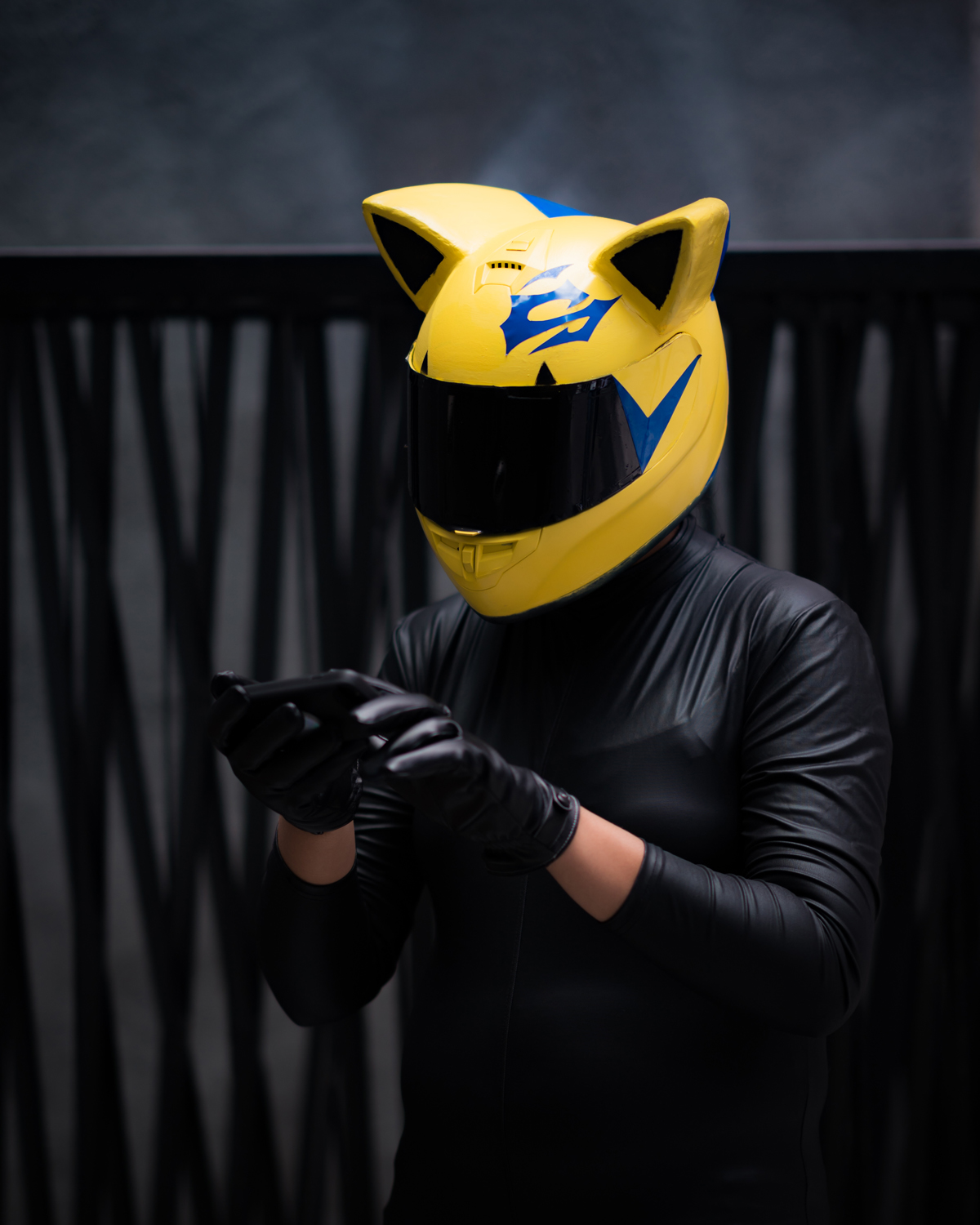 "I began cosplaying as way for me to express my self as female without having to worry about being judged. Now that I am out and free from the constraint of having to hide, I cosplay for fun."
---
Lauren and Annabel as Glimmer and She-Ra from She-Ra: Princesses of Power
Lauren: "I got started going to conventions and cosplaying with my mom, who was an English teacher and always fostered in me a love of stories. I ended up going on to be an English major as well and even met my wife cosplaying too. What I love about cosplay is the same thing I love about literature and writing. I think telling stories, responding to them, and wanting to see yourself in them is so necessary for people to thrive and one of the core things that makes us human. When you're queer and fat, it can be very difficult to find yourself reflected in stories. I cosplay to retell stories that may not reflect people like me, to celebrate the few stories that do, and to connect with people who find themselves or want to find themselves in the same stories."
Instagram: @elphababe // Twitter: @Elpha_babe
Annabel: "I love the ways cosplay opens up new ways of being a visible queer couple to the world. Cosplay can give you the freedom to explore your own identity and different gender expressions. I love being able to cosplay canonically queer couples as well as being able to queer characters that might not be explicitly queer in the source material. That freedom and ability to play with queerness, gender, and queer visibility is why I cosplay."
Instagram: @pinkiebel // Twitter: @pinkiebel_
---
Sam as Yasha from Critical Role
Instagram: @coffeequeencosplay
---
Kawaii Besu as Bakugou Katsuki from My Hero Academia
"I cosplay as a way to explore my gender identity, to try on a characters' personality, to spend time with friends who also cosplay, and to share my love and appreciation for creative works! I've been cosplaying for a decade now and my love for cosplay has only grown since it allows me to make new friends and discover new things about myself. It's also an amazing way to express my creativity and learn new crafting, sewing, and building skills!"
Instagram: @kawaiibesu // Twitter: @kawaiibesu
---
Battousai-sama as Black Widow from The MCU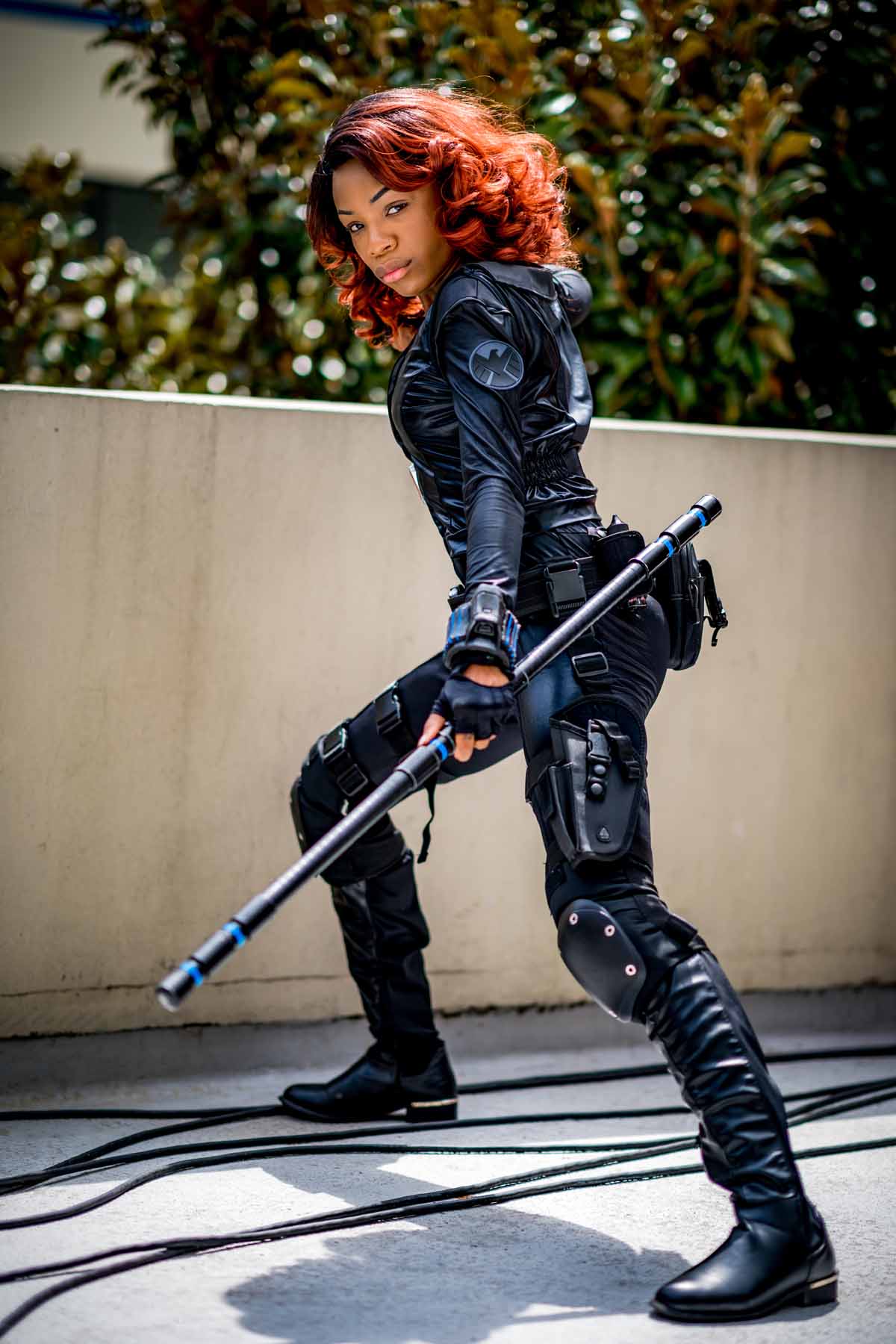 Instagram: @shogunsteel
---
Lisa as Stephanie Brown's Batgirl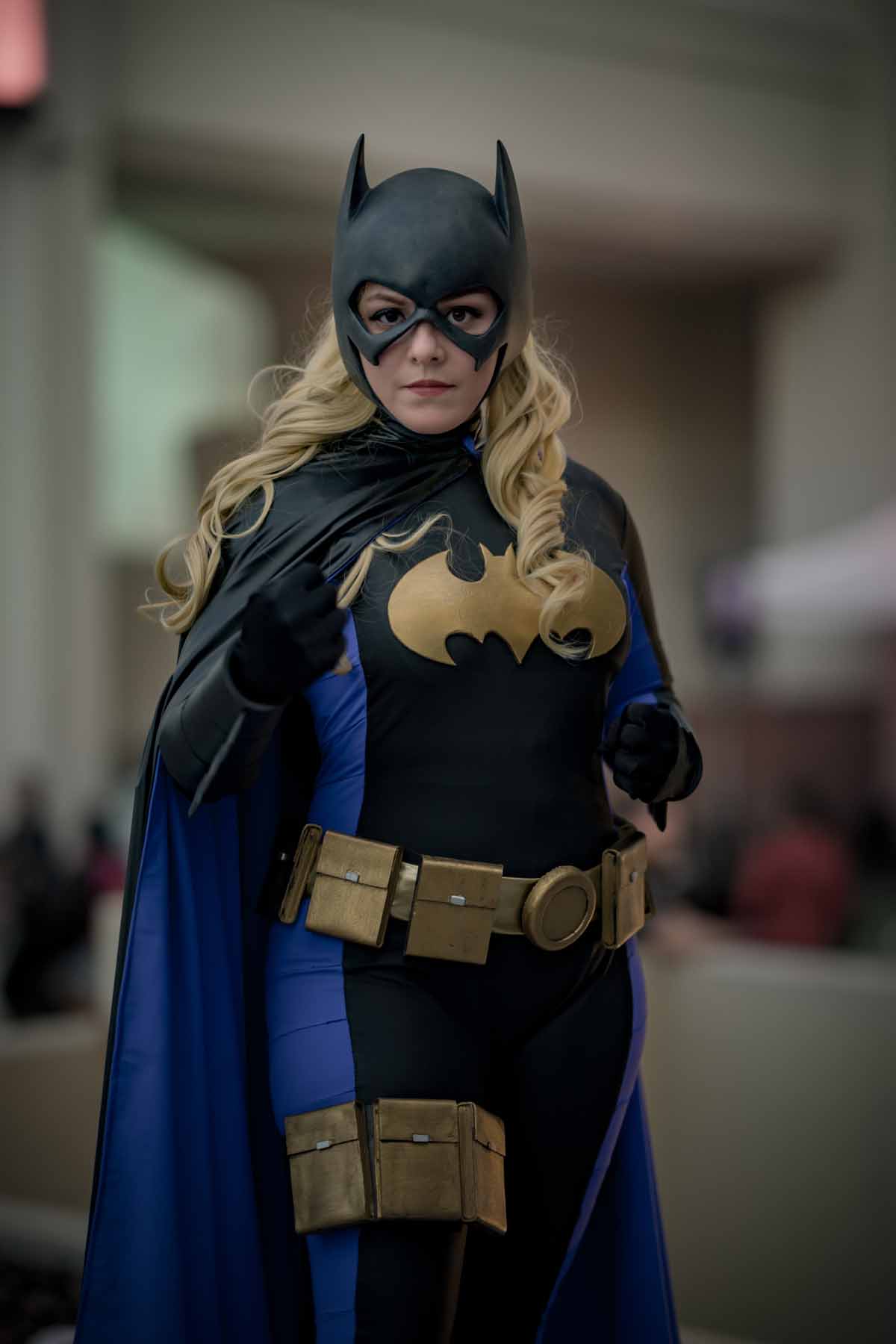 Instagram: @ayanamilisa // Twitter: @ayalisacosplay
---
Porche as Bowsette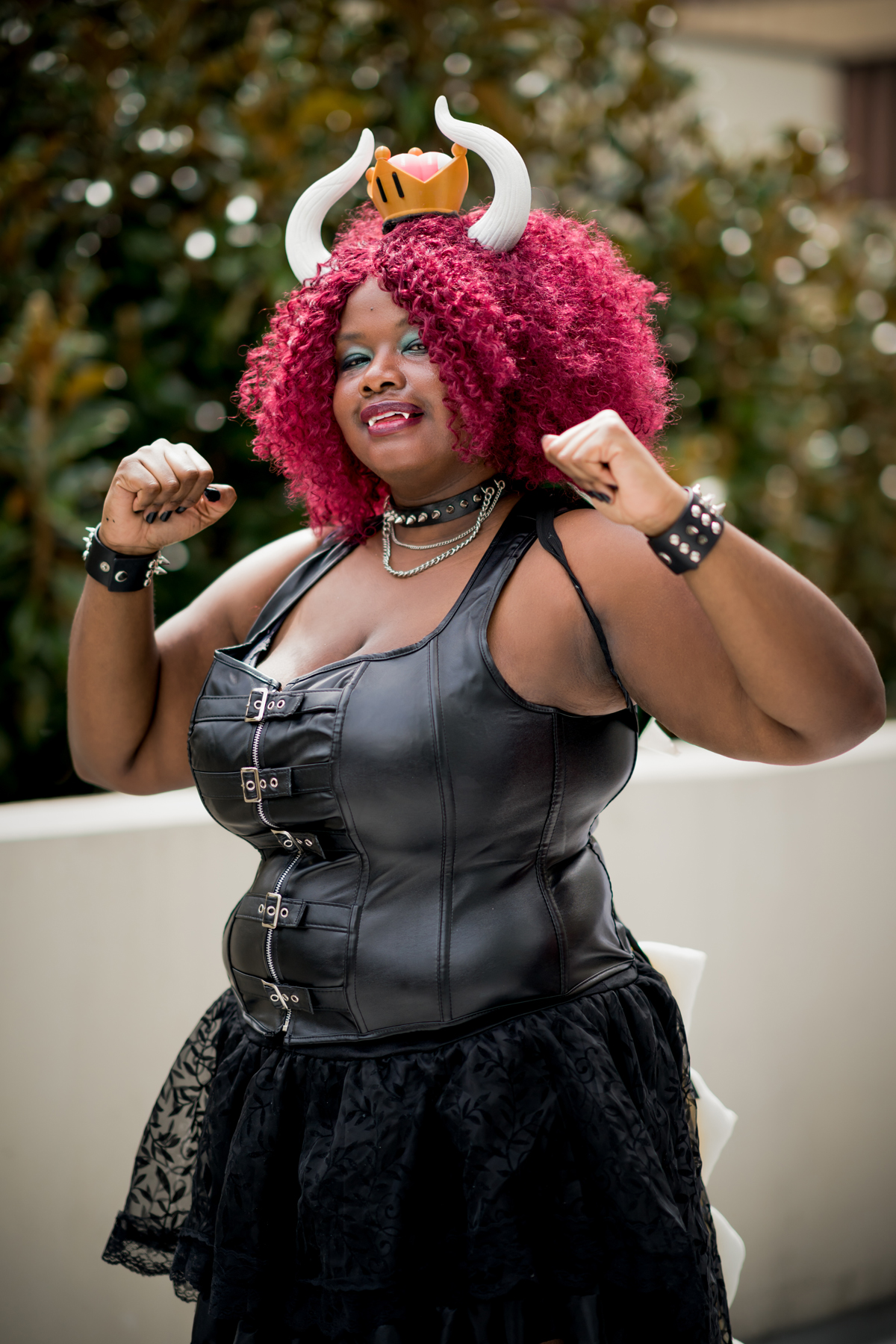 "Cosplay allows me to have fun with expressing my creativity . It also allows me to step outside of myself for the day, while giving me an extra boost of confidence."
Instagram: @porchemae // Twitter: @porchemaecospl1
---
Tracey as Batwoman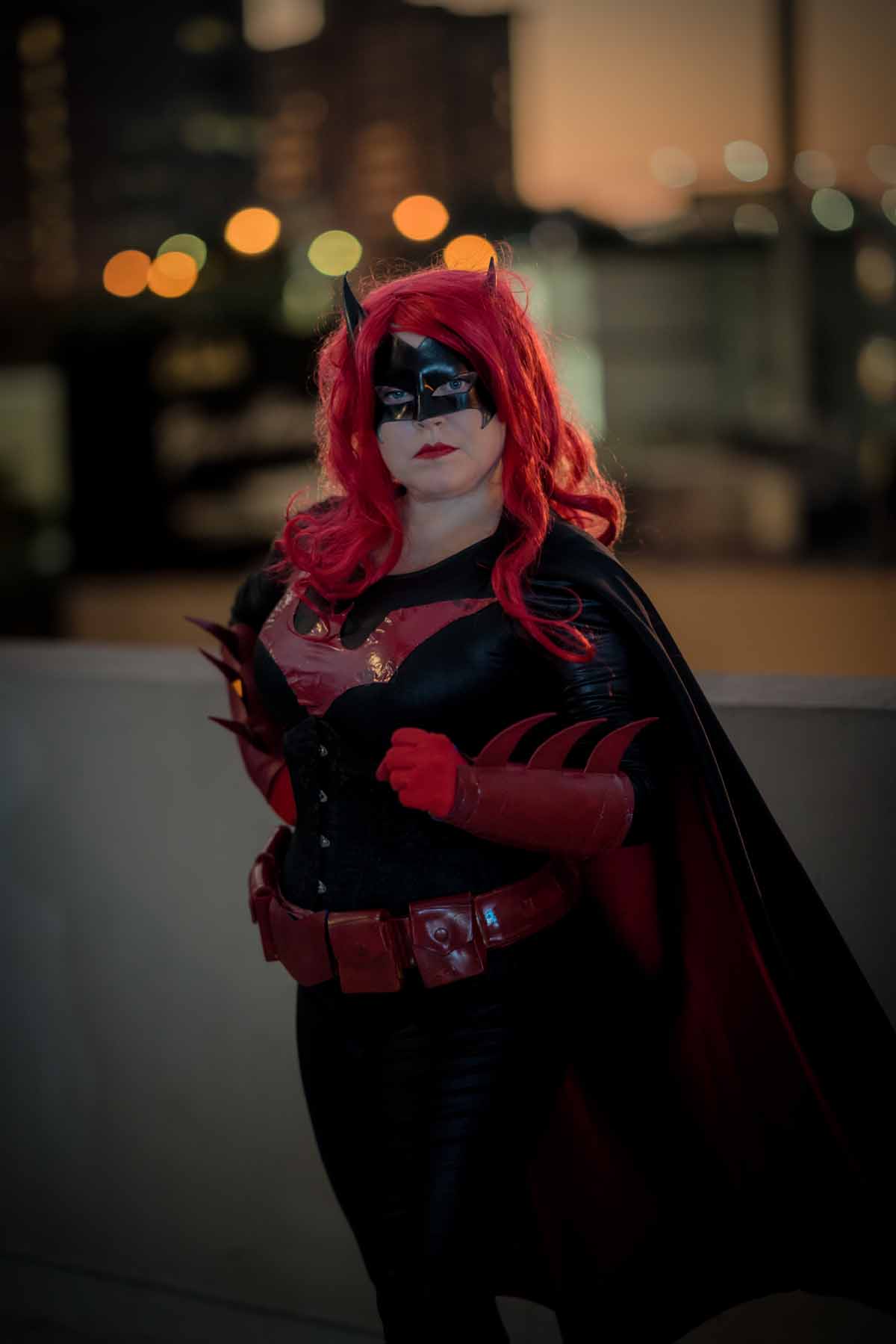 Instagram: @lolleylolleycosplay
---
Becca as Batwoman
"I started cosplaying, particularly as Batwoman, as a way to empower myself. She's a character that saw me through a lot of rough patches in my life, and wearing the mask, the cape, and the red bat on my chest made me feel like I could persevere through anything, just like she could. The more I've shared my cosplay with others at cons and through social media, the more I realized that I want to inspire others to be their own heroes, like Batwoman has inspired me."
Instagram: @batwoman_nyc // Twitter: @batwoman_nyc
---
T'Chauna as Jubilee from The Uncanny X-Men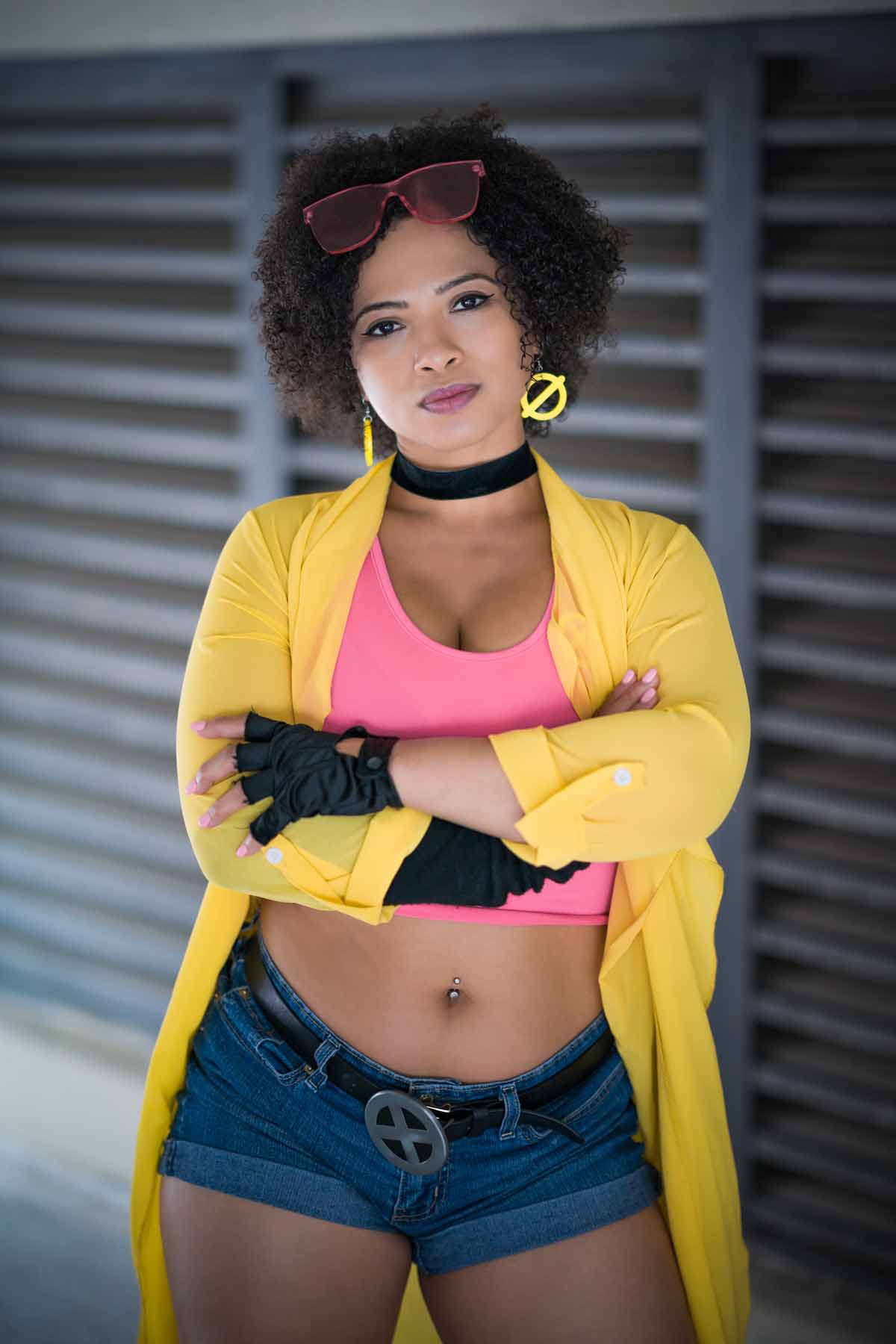 ---
Kat Smith as Batgirl
Instagram: @wannabe_princess_kat
---
Lily as Gamora from The MCU
Instagram: @tygarlily_
---
Naomi Koochieku Munroe as Storm from X-Men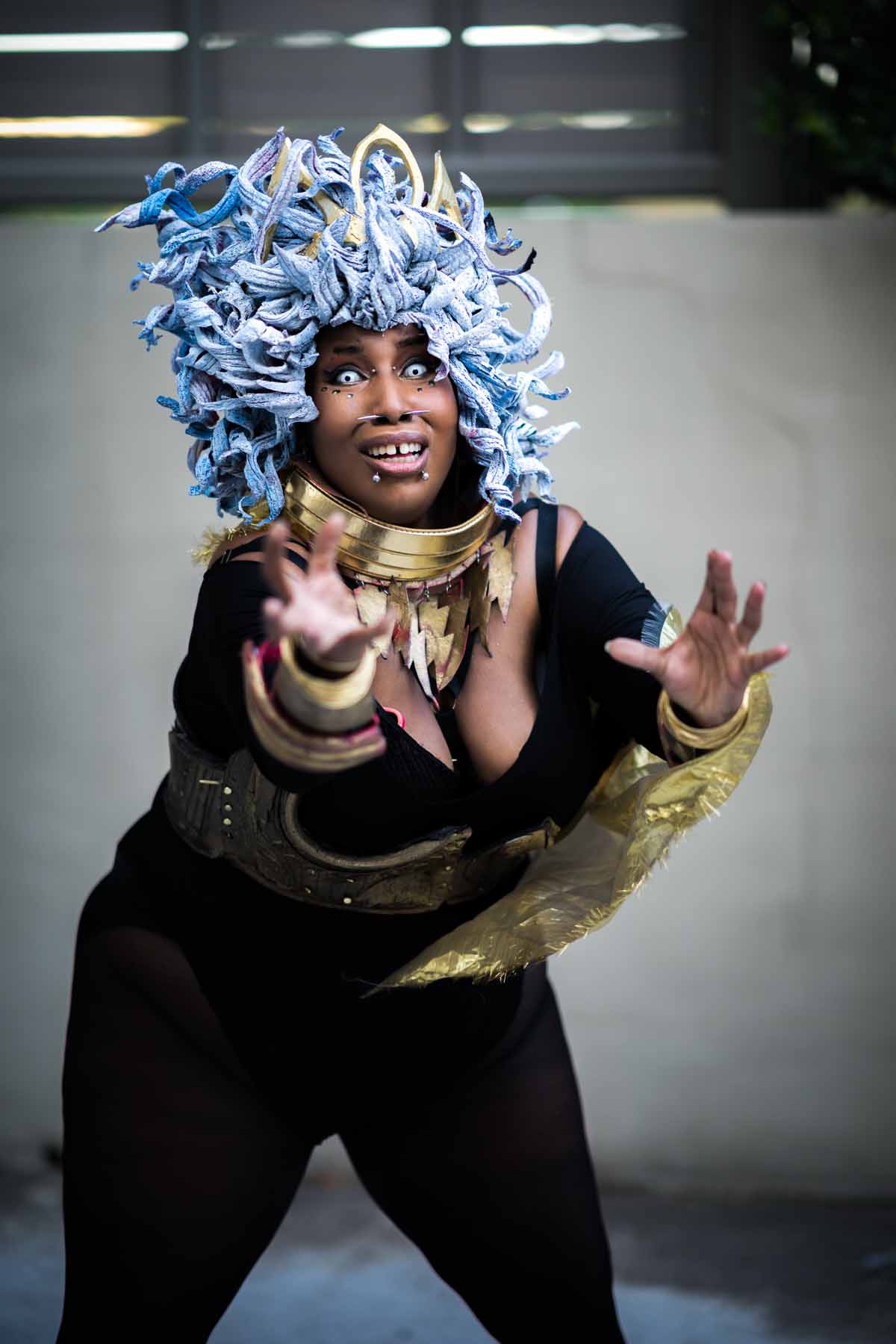 Instagram: @koochiekoochieku
---
Batwoman premieres on The CW October 6th, Sunday at 8/7c, or streams free next day on The CW App.