This weekend saw the release of Bridesmaids, the only funny movie ever made starring women. If this movie does well, we might see another two or three female-fronted comedies before we die!
Just kidding! Despite popular belief, Bridesmaids is not the first lady-fronted comedy of all time. In fact, there's plenty you may not have even seen!
We've come up with 25 — and not just any 25. 25 lady-fronted comedies that aren't primarily about a romantic relationship between two dirty dirty heterosexuals!
As with all Top Howevermanys, many of you will want to use excessive punctuation and all-caps to express your disagreement with our selections and your feelings about our sub-par intelligence levels and list-making abilities. If you do so, please use no less than 5 question marks, otherwise we can't tell if you're serious. We also appreciate any comment that begins with "What about [x]???!!!!??!!! It's so much better than [y from the list]!!!!!!"
(Sidenote: early dispatches from the field suggest Bridesmaids is terrible and not feminist or revolutionary and hilarious. In other news, lesbians still can't be brides in America let alone have bridesmaids.)
25 Bechdel-Approved Comedy Movies Starring Women
in which the primary topic of the film is not a romantic relationship with a man
(*s mean a woman directed, wrote and/or co-wrote the film)
+
+
25. Desperately Seeking Susan (1985)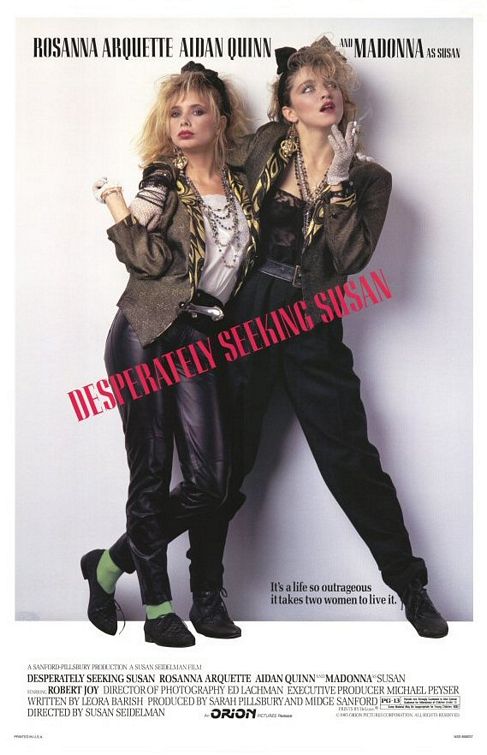 Desperately Seeking Susanstars Cherrie Jaffe, Shane's ex-girlfriend, as a like suburban wife person who gets caught up with Madonna's character Susan and I believe at one point acquires her jacket. The most important part of this film is Madonna's outfits.
+
24. Happy Endings (2005)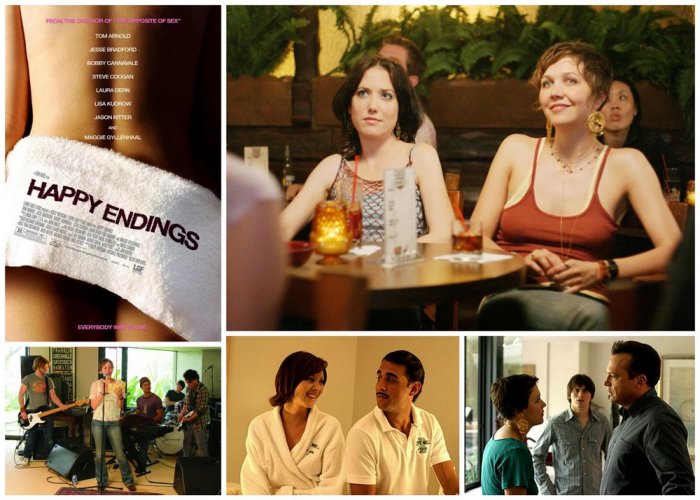 Happy Endings is ostensibly "a witty look at love, family and the sheer unpredictablity of life itself." You'll come for Maggie Gyllenhall and Lisa Kudrow. Almost leave for Tom Arnold. Stay for the lesbian couple because Laura Dern plays gay so so good. I can't remember if I loved this movie or not but I definitely liked it.
+
23. Sister Act (1992) & Sister Act 2 (1996)
Sister Act is about a Las Vegas singer played by Whoopi Goldberg who has to go undercover as a nun and she teaches them all to sing songs about G-d but to the tune of more popular songs. Then everyone comes to church. On the topic of Sister Act 2, my very close personal friend says – "Lauryn Hill raps on a rooftop at one point, which wasn't in the script. And then everyone sings Joyful Joyful and they are exactly that."
+
22. Serial Mom (1994)

JOHN WATERS JOHN WATERS JOHN WATERS. Serial Mom is super fucked up, so you should only see it if you're also super fucked up. It's about a Mom who's actually a serial killer. Dark, right?
+
21. Girls Just Want to Have Fun (1985)
Listen, Janey JUST WANTS TO DANCE. A girl wanting to dance but not being allowed to dance is always an excellent topic for a feature film and killer soundtrack. Yes — before she was Carrie Bradshaw, Sarah Jessica Parker was a lot of things and one of those things is Janey in Girls Just Wanna Have Fun. Co-stars Helen Hunt and Shannon Doherty.
+
20. Clockwatchers* (1997)
Clockwatchers is described as a "postmodern dark comedy about working Generation Xers." It stars Toni Collette, Lisa Kudrow (obvs), Parker Posey (duh!) and Alanna Ubach.
Temping turned out to be exactly every bit as terrible as it was in this film, but not nearly as funny.
+
19. The House of Yes (1997)
In which Parker Posey thinks she's Jackie O, which really weirds Tori Spelling out.
+
18. 9 to 5 (1980)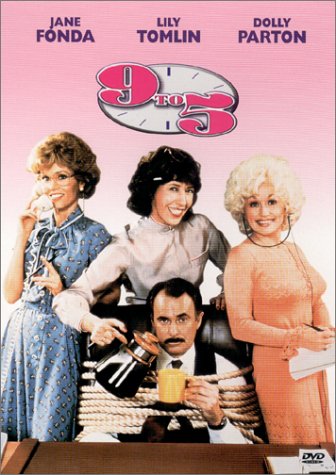 "I have to go shopping. We're running out of everything: cat food, fish food, ant spray, rat poison."
In which the "tables are turned" upon their "sexist, egotistical, lying, hypocritical bigot" boss.
+
17. Ghost World (2001)
Based on the graphic novel by Daniel Clowes, Ghost World is like you and your friend standing on the edge of the party talking like Daria. How do you stay an individual in this strange fucked-up desperate obscene world of ours? It's hard. Being a girl.
+
16. The Opposite of Sex (1998)
You wanna get dark? This is fucking dark. Christina Ricci is such a magnificent bitch in The Opposite of Sex.
+
15. Bend it Like Beckham** (2002)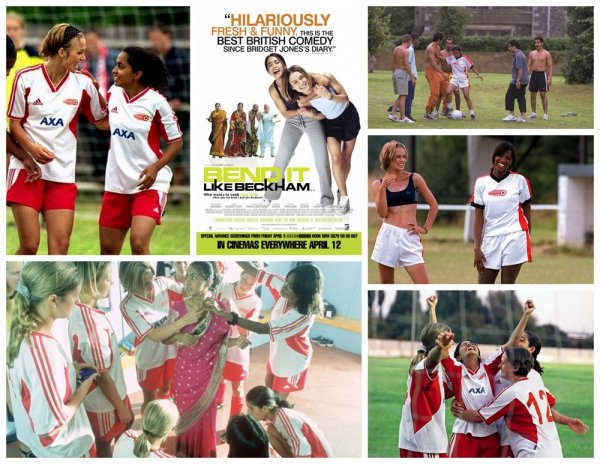 It's difficult to watch Bend It Like Beckham knowing that the lesbian storyline was cut from it, but if you just store that in the back of your brain and concentrate on the cute girls in shin guards, you'll laugh a lot. Also there's a scene where Kiera Knightley rips her shirt off that apparently has transformative power for homosexuals.
+
14. Jackie's Back (1999)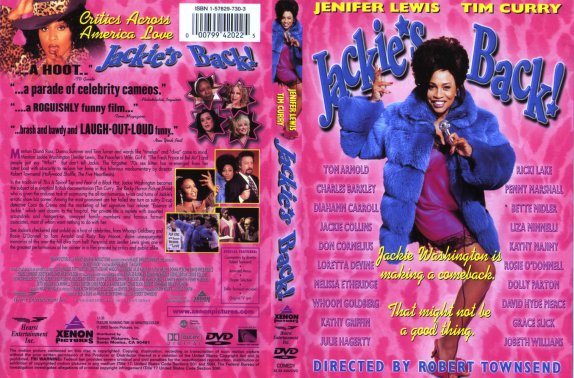 This is one of the movies where if you haven't seen it, and it's likely that you haven't seen it, you actually need to remedy that situation as soon as possible. This mockumentary stars Jennifer Lewis and Tim Curry, he narrates and she is the diva upon which the show relies.
Other actors in this film include Whoopi Goldberg, Melissa Etheridge, Chris Rock, Rosie O'Donnell, Kathy Griffin, Bette Midler, Ricki Lake, Liza Manelli, Kathy Najimy, David Hyde Pierce, Jackie Collins, Charles Barkley, Penny Marshall and Grace Slick.
There's also a ton of super-random unexpected cameos, like Sean Hayes and Loretta Devine.
Look at The Eth!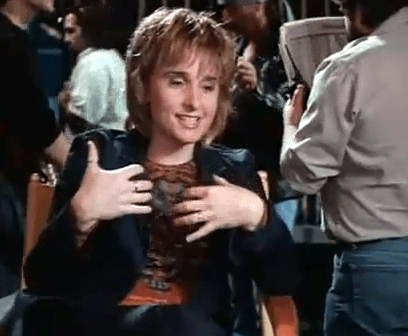 Pages: 1 2See entire article on one page