+
13. Pretty Persuasion (2005)
Evan Rachel Wood bisexual. Evan Rachel Wood stars in Pretty Persuasion as a bisexual teenager who gets into lots of trouble and is probably a psychopath. Her Dad is a totally offensive lunatic and everything he says is hilarious.
+
12. Election (1999)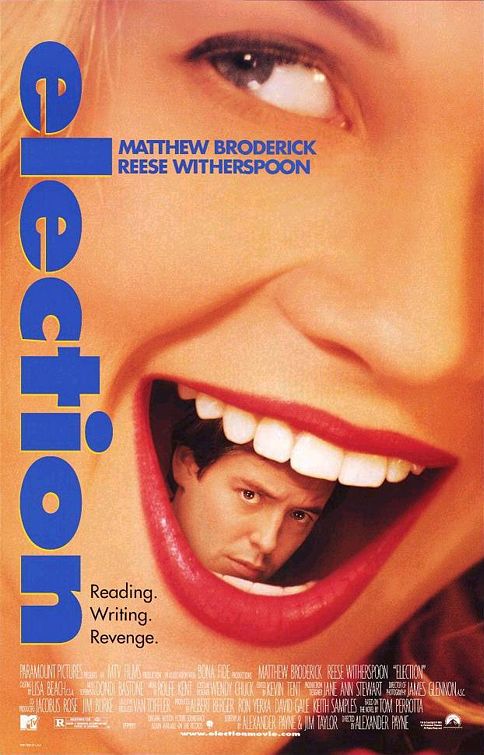 Election is about a very ambitious young lady named Tracy Flick played by Reese Witherspoon. If you've ever wondered what would happen if Sarah Palin was smart and 17, it's Tracy Flick. BUT FUNNY. Co-starring Ferris Bueller. I don't know why this wasn't more popular.
+
11. Saved! (2004)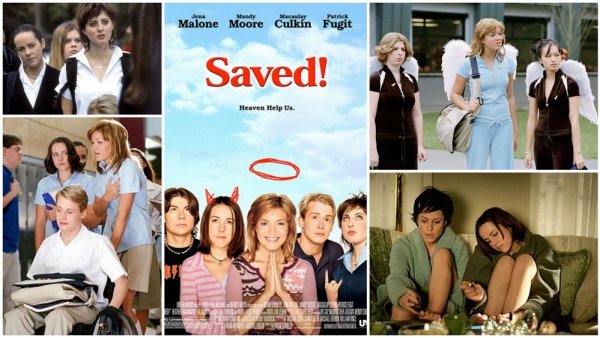 Saved! is about a girl who gets impregnanted by her gay boyfriend which causes problems with her friends who are all devoted born-again Evangelical Christians. It's like if the kids from the Christian Side Hug video had a movie all to themselves. Stellar performances from unlikely places include Macauly Culkin & Mandy Moore, stellar performances from likely places include Mary-Louise Parker and Jena Malone.
+
10. Big Business* (1988)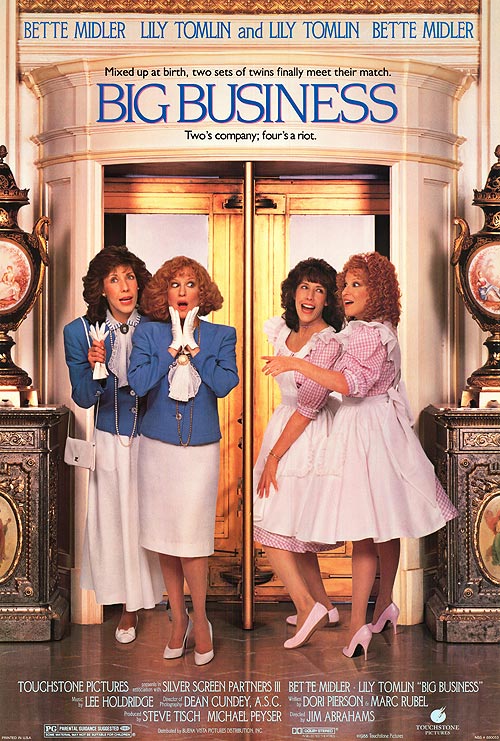 I remember being in The Comedy of Errors in middle school and thinking, "this is just like Big Business."
+
9. Romy & Michele's High School Reunion* (1997)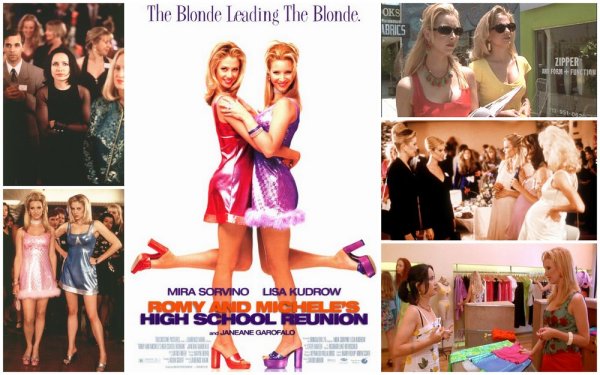 I saw Romy & Michelle's High School Reunion 'cause the movie we wanted to see sold out. Weird right. We tried to sneak into the other movie but we couldn't so we had to go see the movie we'd bought tickets for, which was this one.. Now that feels like Columbus discovering America, or the Levi guy inventing jeans. Lisa Kudrow is like the unsung heroine of comedy, right? Also Mira Sorvino, Janeane Garofalo, Alan Cumming and amazing fashions, catch-phrases and dance sequences.
+
8. Welcome to the Dollhouse (1995)

Welcome to the Dollhouse changed my life though I can't tell you exactly how. It's complicated. It's dark and honest and mean but it's funny too. Dawn Weiner (Heather Matarazzo) brother's on point, hilarious. But it's like every line, every everything, is just perfect. When I showed this movie to my best friend and told him that it was my favorite movie (his were Fanny and Alexander and The Witches of Eastwick) he told me at the end: "Is this what your brain looks like? If this is your favorite movie, you must be really fucked up."
+
7. Juno* (2006)
I feel like any well-designed hipster time capsule would surely include a copy of this movie.
+
6. Clueless** (1995)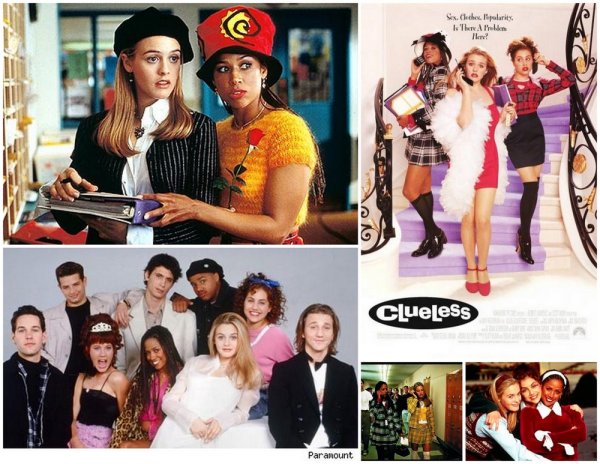 Clueless is one of those movies where if somebody tried to analyze whether or not it was "good for women," I would probably break Moff's Law and tell them they shouldn't think too much about it, they should just enjoy it. Alicia Silverstone, Stacy Dash, Brittany Murphy (RIP), Jeremy Sisto, Paul Rudd, Donald Fasion, BAM.
+
5. Breakfast at Tiffany's (1961)
Breakfast at Tiffany's is about a pretty and smart girl who lives in a nice apartment by herself and is totally independent and will not be tethered and also is a little tricky. You musn't give your heart to a wild thing, for real. There's a love story but it's not difficult to ignore.
+
4. Heathers (1989)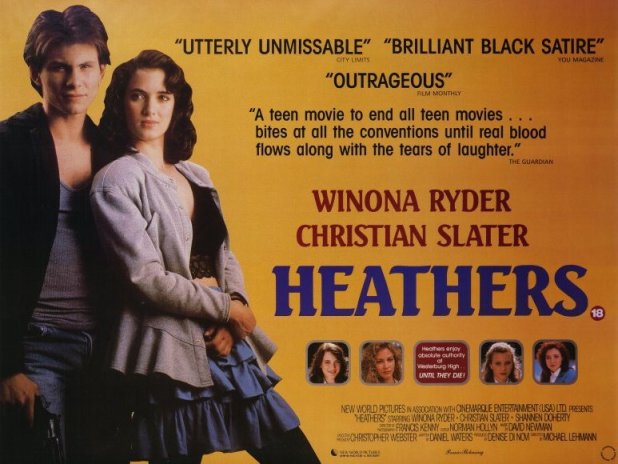 Heathers is about a very popular girl named Veronica and her friends named Heather. Then she meets Christian Slater's character, and then they kill everybody. It's very empowering.
+
3. But I'm a Cheerleader** (1999)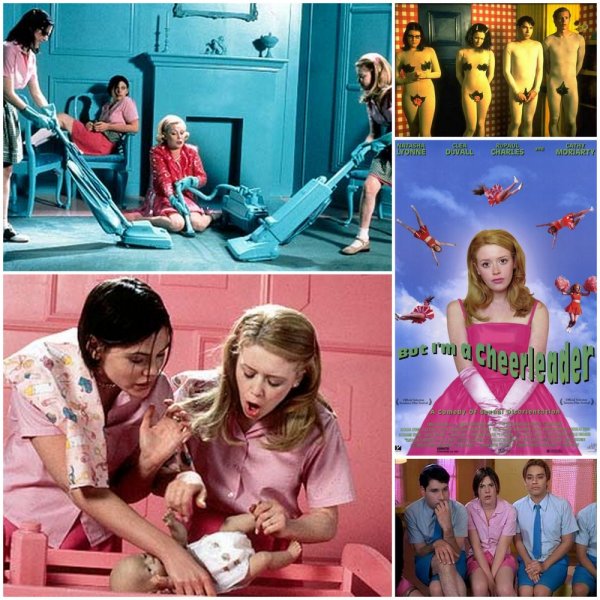 Definitely one of the best lesbian movies of all time and Clea Duvall's never looked so good in pink. It's ex-gay camp, but campy, and relatively perfect and fun.
+
2. A League of Their Own* (1992)
A League of Their Own is about a women's baseball team called The Rockford Peaches starring Tank Girl, Madonna, Rosie, and Geena Davis. Their coach, played by the loveable Tom Hanks, is surly, but surrounded by so many lovely tomboys, he, like us, probably became a lesbian.
+
1. Mean Girls* (2005)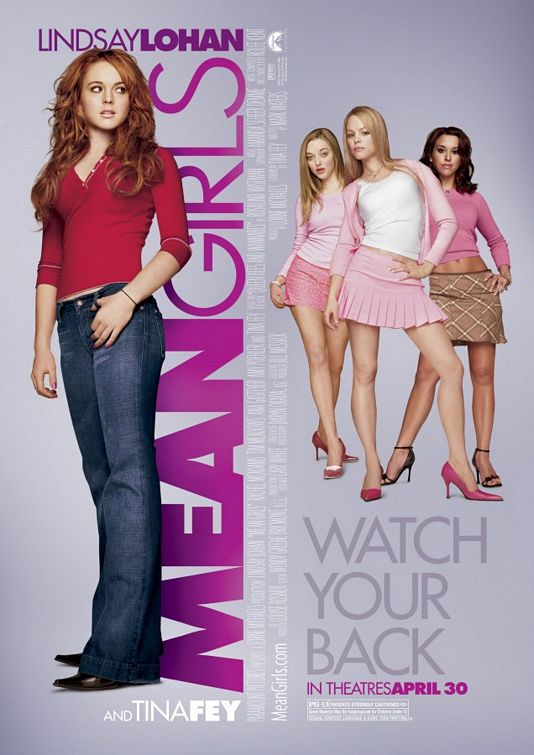 If there's anyone left on the Planet of Girls who has not seen Mean Girls, you really should because otherwise you're not gonna ever know what anyone is talking about. Like ever.
Pages: 1 2See entire article on one page