feature image via Shutterstock
I'm a crier. I cry a freaking lot. All my friends know this. I've been known to cry at McDonald's commercials, compliments, songs, my twentieth time watching Love Actually and just about everything else. This was a good year for crying — like, hardcore a good year for crying. If you paid just a tiny bit of attention to the world you probably spent a good amount of time crying. If you're me, you probably spent at least five hours a week crying. But not all crying is equal. Some crying is kind of fun? It feels good? Like, it's cathartic and it means you're moved and feeling your emotions at full blast. So if you're looking for a good cry, here are 18 things that made me cry this year.
---
18. This is Us
I started crying three minutes into the first episode.
---
17. Jenny's Wedding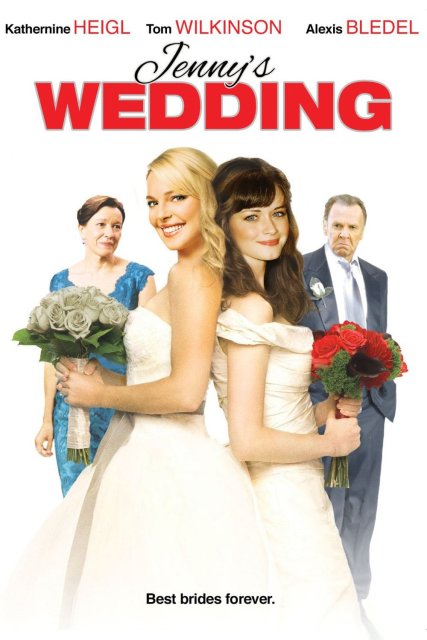 I've seen it three times and cried more than once each time. I love Katherine Heigl.
---
I actually downloaded this song I love it so much.
---
15. That Vine Where the Guy Sings "If your name is Junior and you're really handsome come on raise your hand"
This is the most pure thing on the entire internet.
---
14. Justin Timberlake and Anna Kendrick's Version of "True Colors" from the Trolls Movie
Yes I cried twice during this movie and yes I've also cried many times just listening to this song.
---
13. Lin Manuel Miranda's Grammy Acceptance Speech
https://www.youtube.com/watch?v=R7f8LwqbC2E
---
12. My (At Least) Annual Rewatch of the Part in Glee Where Santana Gets Outed
Sometimes I watch this whole episode and cry, sometimes I watch the part where Finn outs her and cry, sometimes I watch the part where she finds out about the commercial and I cry, sometimes I just watch the Rumor Has It/Someone Like You performance and cry.
---
11. E Mo Tion Side B by Carly Rae Jepsen
Specifically the songs "Cry" and "Fever."
---
10. Diego Luna's Jarritos Commercial
---
9. That Tall Barbie that Looks Like Jen Richards

Also she's wearing the trans flag colors!!! The idea of a trans barbie made me cry like a baby.
---
8. Vanessa Hudgens Singing "There Are Worse Things I Could Do" in Grease Live!
---
7. Jenny Owen Youngs Singing "The Rainbow Connection" (and also "This Time Around")
"The Rainbow Connection" is about 38 minutes into this video, which also made me cry and she sang "This Time Around" at A-Camp and I died.
---
6. Meet the Titanosaur Youtube Video
Look at my beautiful dead, long-necked wife!!!!!
---
5. Moana
I cried eleven times when I saw it in the theater.
---
4. Cecelia Kyoko's Snapchats and Selfies

Cecelia sends me the wisest words and most affirming statements and most tear-inducingly beautiful selfies. I love her like a planet loves its sun.
---
3. Jane's Wedding in Jane the Virgin

I started when Jane put on her veil and literally died when Michael started speaking in Spanish.
---
2. Steven Universe
Nearly every single episode.
---
Heather Hogan is maybe the best writer alive, this essay shows why.