"Dear Editor: You are cordially invited to have brunch with country music icon Dolly Parton this Sunday, August 7th."
---
Hard Candy Christmas (Best Little Whorehouse in Texas Soundtrack, 1982)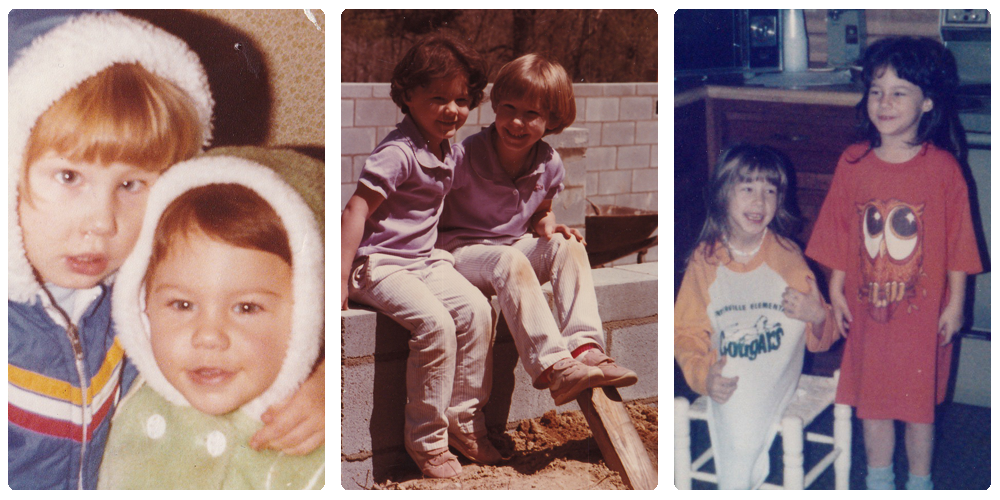 We own three records: Michael Jackson's Thriller, which I'm not allowed to listen to after dark; Chicago's Greatest Hits, which has a scratch that makes it skip sometimes — you're the reason, you're the reason, you're the reason in my life; you're the inspiration — and The Best Little Whorehouse in Texas, which Jenn tells me we'll only get to keep if I never, ever ask anyone in our family what a whorehouse is.
It's what we listen to the most and the loudest. "Hard Candy Christmas" when Dad tells us to go to our bedroom because the police are here to talk to Mom about writing bad checks and she's locked herself in the bathroom again. "Hard Candy Christmas" when he's telling her to be reasonable and she's telling him why doesn't he just take her out into the woods and shoot her. "Hard Candy Christmas" when we're both stuck in the bedroom giving each other chickenpox. "Hard Candy Christmas" when Jenn assures me it's okay if I put Ken's clothes on Barbie. "Hard Candy Christmas" when she paints a pair of boobs on the inside cover of her Snow White coloring book with the watercolors we "borrowed" from Sunday School and we laugh until we can't breathe. "Hard Candy Christmas" while we play Candyland and my mom scream-cries from her bedroom like death came to visit.
"Hard Candy Christmas" the first time our parents tell us they're getting divorced.
We can't know it won't stick. That when they really get divorced 15 years later, it'll seem both inevitable and impossible. My dad will announce it next year after picking us up from school and taking us for ice cream, and the next year on the night before Easter. The year after that my mom will tell us while accusing my dad of cheating with a woman named Donna from his work and the next year she'll say he took away her credit card because he doesn't want her to have any money.
They tell us it's not because of us, that sometimes grown-ups just don't get along even if they love each other. They promise we're still their number one priority, that we're still a family.
Jenn had an announcement. She's the top reader in her grade. She's the top reader in my grade, and I'm a year ahead of her. We tear little pieces of Kraft singles into squares and put them on Ritz crackers. We cut up some pickles. Elegant hors d'oeuvres to celebrate her big day. My parents tell us about the divorce and I tell them to get out of our bedroom.
Jenn's not crying, but she won't look at me. She won't talk to me. Thirty minutes pass. An hour.
"Hey, maybe I'll dye my hair," I say.
She shrugs.
I say, "Maybe I'll move somewhere."
She shakes her head.
"Maybe I'll get a car. Maybe I'll drive so far that I'll lose track. Me, I'll bounce right back."
She smiles just a little and puts on Best Little Whorehouse in Texas and when it gets to the part about "I'll be fine and dandy" she cries. She doesn't make any noise when she does it, and it's only for the length of the B side, one time through. We eat the cheese crackers without saying anything, and when we're full, she starts "Hard Candy Christmas" over again. This time, she sings.
---
Islands in the Stream (Eyes That See in the Dark, 1983)
Somehow Jennifer and I come into $40 on a flea market day. Two crisp twenties. A fortune.
Unlike a trip to KMart, which always yields us the same flimsy knock-off toys from the dollar bin, only heaven ever knows what kind of treasures we're going to find at the flea market. Lava lamps, video games, Swiss army knives, baseball gloves and baseball cards, contraband fireworks, comic books, Baby-Sitters Club books, Care Bears, Lite-Brights, water guns, Micro Machines, a Li'l Miss Singing Mermaid for fifty cents.
We make a pact to pool our opulent wealth together and take one entire lap around the place before we spend even a penny. We don't make it. Halfway down the first row is a vendor selling roller skates. White roller skates with purple wheels and purple laces. A man in a cowboy hat peddling heaven. We decide if we can't afford two pairs of skates, we'll get one pair that's a little too small for me and a little too big for her and share them.
Jenn is the first thing I remember. She arrived in the world the moment I started remembering the world, and this is our way. When I get a nice pair of pajamas for my birthday, I keep the shirt and give Jenn the pants. When the mean kids on the playground charge me too much money for a friendship bracelet, she marches across to their fortress and ascends to the top of the slides and demands a full refund and forces them to make me an extra bracelet, in my favorite colors, for free. I take her punishments from our afterschool teachers, and she helps me hide the food I'll get in trouble for not eating. Only she understands that onions are the Devil's vegetable.
Something I can't name is changing between us. Boys are starting to notice her and I'm starting to notice that I don't notice boys. When Josh and Greg come over to play basketball, she and Greg sometimes decide to just stay on the porch and talk. I'm scared of roller coasters and she always sits them out with me, but when Greg's at Six Flags with us, she gets in the Scream Machine line and doesn't even ask if I want to share her Cherry Berry popsicle. Mom knows what Greg likes on his pizza.
Today is a flea market miracle, like the time we got a pack of playing cards with completely naked ladies on them. We can afford two pairs of roller skates with five dollars to spare.
When I suggest choreographing a doubles ice skating routine to "Islands in the Stream," Jenn happily drops our last few bucks on the cassette single and spends the rest of the weekend with me in the garage saying things like "arabesque" and "lasso lift" and "swizzle" while Dolly Parton and Kenny Rogers croon away on our boom box.
Over dinner Jennifer asks to go to the all-night skate at Skate Country with Greg next weekend. Mom and dad won't even have to pay for skate rental, thanks to our flea market bargain. They say sure, and I can go too, but I don't want to go to stupid Skate Country with stupid Greg. Friday night is a brand new episode of Hey, Dude, and it's taco night, and we're not even finished choreographing our ice skating routine!
Before I go to bed, I take everything in my closet that belongs to Jennifer out of my bedroom and throw it all in a pile in front of her door, our new "Islands in the Stream" cassette tape sitting right on top.
On Friday night, I eat both of our helpings of tacos, and Princess Peach has thrown enough Mushroom Blocks at Fryguy to turn him into a dozen Small Fry Guys when I feel Jenn plop down beside me on the living room floor. I glance over. She's wearing lipstick. "Fryguy's harder to beat than Clawgrip," she says. "I thought you were staying out all night at Skate Country with Greg," I say.
Jenn asks if I want to work on our routine. I tell her I'm too old to play pretend Olympics, and it feels like the truest thing I've ever said. I'm one hundred. I'm as old as the sun.
Princess Peach is all the way to the last Mask Gate in the dream factory when I hear Dolly Parton in the garage. One more hit and she'll be through the gate to Wart, my first Super Mario Bros. 2 playthrough on one life. The last Mushroom Block connects and the gate opens. I chuck the controller in the basket in front of the TV and flip off the Nintendo. Wart's not going anywhere and Jenn's right: We need more practice if we're going to bring home the gold.
---
My Tennessee Mountain Home (My Tennessee Mountain Home, 1973)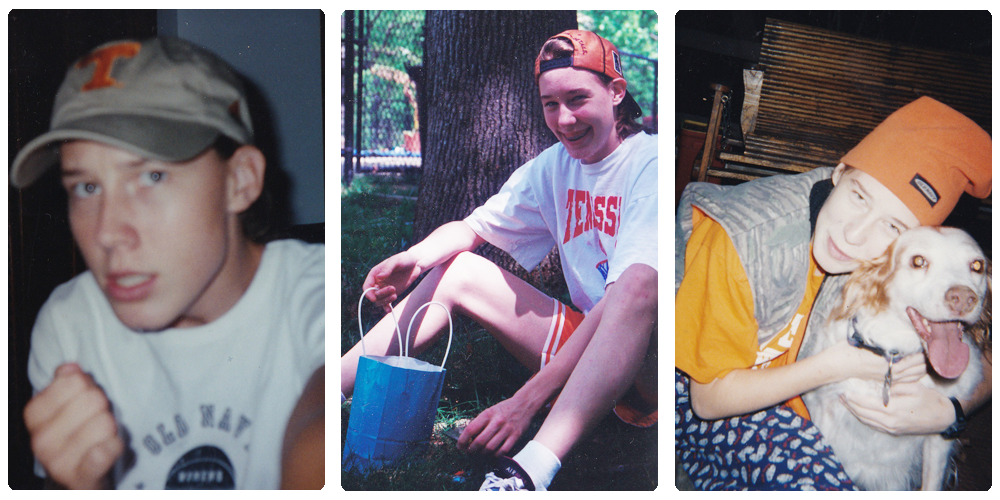 I don't know I have a southern accent. Everyone in my tiny town in the north Georgia mountains sounds just like me, and when we go on vacation, I only ever talk to my sister. The year my dad says I'm old enough to travel with him and do things by myself while he's busy with work, I am overcome with visions of my own sophistication. It'll be Oregon first. We'll fly to Portland and drive to Ashland and while he's in meetings I'll do outdoor sports and we'll attend the Shakespeare Festival and at night we'll dine out with his co-workers and I'll find out what life is like outside of my high school, where football players casually use racial slurs and abuse our teachers and everyone whispers that I'm a dyke.
The night we arrive on my Very First Grown-Up Trip, I order sweet tea at dinner. Dad says they don't have sweet tea in Oregon, so I ask for a Coke instead. As the server is walking away, one of the men from my dad's office drawls "swaaaayyyt taaaay" and everyone laughs. Dad puts his hand on my shoulder and says, "Come on, Steve." Steve giggles and says it again: Hillbillies love their swaaaaayyyt taaaaay.
It's not just my accent that's wrong. I'm as out of place here as I was back home and not because I'm twenty years younger than everyone else. My acne is still impossible here. My left eye is still lazy. The only clothes I own are off-brand jeans, sneakers, and University of Tennessee Lady Vols t-shirts. It's what I want to wear, but it's not any more stylish in the shadow of Mount Hood than it was in the foothills of the Appalachian Mountains. I don't look right. I don't feel right. And now, I realize, I don't talk right.
"I didn't know sweet tea is only in the south," I say to my dad on our way back to the hotel. "I'm sorry if I embarrassed you."
My dad is not embarrassed. He says Steve is an asshole and everyone hates him.
"Why'd they laugh at him then?" I ask, and he smiles sadly at me. Because sometimes grown-up life isn't that much different than high school, is what his face says.
We're listening to the Lady Vols mix CD I brought with me and Dolly Parton is singing to us about how Tennessee is her mountain home. Sittin', she says. Playin'. Talkin'. Lookin'. Holdin' hands. My dad is forever trying to get me to add the -ing sound to the end of my words, but my mouth won't do it.
"Do you think Dolly Parton's accent is real?" I ask him.
He says, "Absolutely."
I don't ask him what I really want to ask him. I don't ask him if anyone's ever going to love me for who and what I am.
I go rafting all the way into California and hike down to Crater Lake. I see the Pacific Ocean for the first time and splash my feet right into those frigid waves. We watch Much Ado About Nothing and I laugh until my insides hurt. I rent a bike from the hotel and zip around town like I own the place. We spend the last two days driving up the Pacific Coast Highway where I try (and fail) to reach around the Redwoods.
On the flight to Georgia my dad says it's the best trip he's ever taken. I tell him it's my favorite one too.
I never drink another glass of sweet tea.
---
Travelin' Thru (Transamerica soundtrack, 2005)
I kiss a girl the first time for Jesus, to practice for our husbands. I kiss a girl the second time because I want to. She's very out. I'm very closeted. She has a girlfriend. I'm married to the Lord. She's working on her PhD in gender studies. I'm working my way through an in-depth study of the Old Testament tabernacle. Her dad is my boss and she's only here for the summer and when she looks up at me over the beer she's drinking the first night we see each other outside of the office, I know what's going to happen. Well. Not everything. I don't know that I'll quit my job and leave the country and backpack around Europe and come back and come out and begin a career as a professional writer. I only know the part up until where we kiss.
"This song was the free download on iTunes today," I tell her, on our drive back to the office. "It's from Dolly Parton and it's about how we're all just poor wayfaring strangers on the road toward Jesus."
"Hmm," she says. "Pretty sure it's about a transgender woman on a road trip with her son."
We kiss: in the parking lot, in my truck, in her car, in my office, in her dad's office, in the breakroom, in the bookstore, in a pub, in a parking garage, in a tent, in a swimming pool, on the tennis court, under the bleachers, and in the kitchen of my Baptist church.
When she leaves to go back to school, I press a Bible into her hand and she presses a copy of Stone Butch Blues into mine.
"That Dolly Parton song is about being queer," she says.
I say, "It's about being a Christian."
She kisses me one more time, thumps me on the bicep, smiles, says, "Maybe it's about both."
---
9 to 5 (9 to 5 and Odd Jobs, 1980)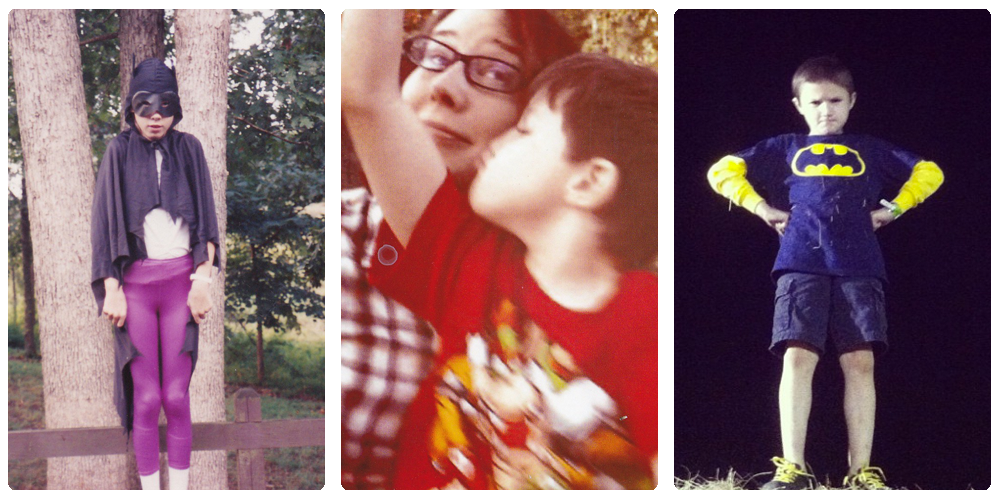 My old pickup truck doesn't have an iPod input or even a CD player, so my nephew is always at the mercy of the radio when he's with me. Johnny Cash doesn't interest him. Neither does George Strait. Or the Oakridge Boys or Merle Haggard or Charlie Daniels or Waylon Jennings and especially not Willie Nelson. He adores me when I'm not forcing him to listen to Country Gold Saturday Night. I let him say butt as the punchline to every joke and always have a couple of extra dollars for a treat. The day he found out his first name is the same as my last name, he fell out of his chair.
When the staccato piano of "9 to 5" starts up after a particularly egregious drive featuring back-to-back George Jones dirges, Hogan springs to attention and, seemingly of its own volition, his foot starts tapping against the seat.
He says, "Who's this?"
I say, "Dolly Parton."
His head is bobbing.
"Dolly Parton wrote this song for a movie she's in. She works in an office and her boss is a real jerk."
"What does he do?"
"He yells at her and her friends and takes credit for their ideas and never hires women to be the bosses of the company, only other men. He's also secretly stealing money."
"What does Dolly Parton do?"
"She kidnaps him and ties him up in his house until she can find evidence that he's a bad guy."
It always been his favorite story: The underdog takes on the bully and triumphs through hard work and Being Nice. Tuck Turtle was his favorite Wonder Pet and he never liked the way Gordon the Big Engine (locomotive number 4) treated Percy the Small Engine (locomotive number 6), just because he was younger and had a simple 0-4-0 tank design. He prefers Beast Boy to power-hungry Robin and often names his favorite Lego creations Little Guy.
"Does Dolly Parton win?" Hogan asks.
"Always," I answer. "She is the queen of her own creative empire, in a universe ruled by men."
Hogan looks like my sister and brother-in-law, split right down the middle, but I recognize traces of my own genetic jackpot inside him. The frantic energy that comes out in a stutter and a million spilled drinks. The battle between reality and imagination. The tidal waves of empathy. The weirdness. He likes the color pink and wearing fingernail polish and one time when my friend Joe sent him a letter addressed To: Hogan From: Batman, his ecstasy was immediately replaced with crushing worry that my feelings would be hurt that Wonder Woman hadn't ever written to me. Hogan didn't sleep for six months after he learned about slavery in school and constantly tells his friends and cousins the reason boys don't hit girls isn't because girls are fragile; it's because they're human beings.
I can't replay "9 to 5" once it's over, so I turn off the radio and feed him the lines. Tumble out of bed and stumble in the kitchen. "Stumble in the kitchen," Hogan echoes. Pour myself a cup of… "Ambition!" And yawn and stretch and try to… "Come to life!"
His lanky body sways and staggers to our a capella beat. He claps. He adds in some ninja-punches. By the time we get to the chorus, he's singing out the window to the tree frogs and the crickets, his little hand whooshing against the Georgia summer night. "You got dreams they'll never take away."
---
Jolene (Jolene, 1974)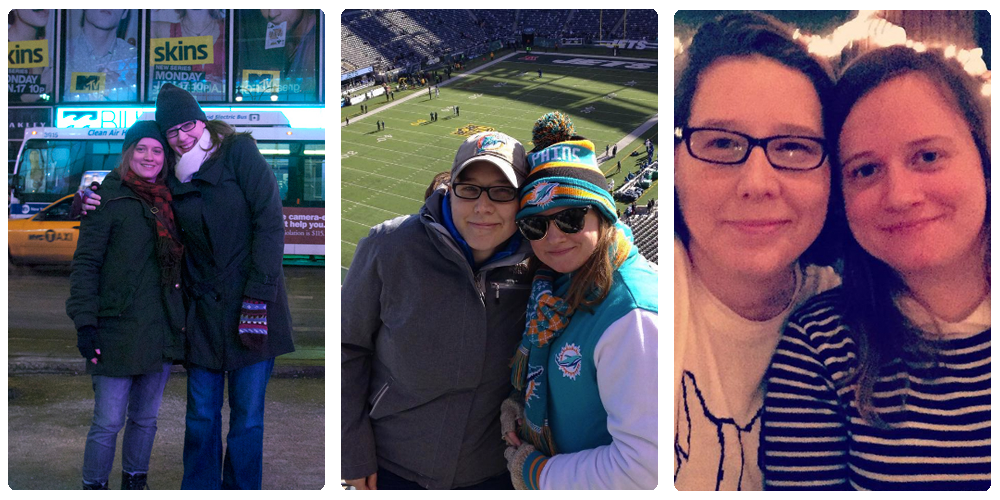 We have 13 jars of jam in our refrigerator. 13 jars of different kinds of jam. We have the standards: blackberry, grape, strawberry. And the standard combinations: strawberry-rhubarb, apple-cinnamon. And we have weird ones too: lemon and fig chutney, mango-habañero jam, four-berry pepper jelly. If there's artisanal jam in a store, we're leaving with a jar. It's New York City. There's always artisanal jam in a store.
I'm washing dishes when Stacy shuffles downstairs in her grandpa slippers with sleepy eyes and disheveled morning hair. She pads into the kitchen and slips her arms around my waist, rests her head between my shoulder blades. "Morning, sweetheart," she mumbles into my back. She turns her head to face my iPod. "Morning, Dolly."
I turn and wrap her up in a hug that becomes a swaying embrace. Stacy visited me in Georgia for years before I agreed to move to New York City and start a life with her. Sometimes she'd fly in on Saturday morning and out on Sunday night, and we'd eat key lime pie for breakfast. I held her on my shoulders on a playground while she tied a net to a basketball goal so she could enjoy the swish sound when we shot hoops. We went to the planetarium to watch movies from the '60s about our inevitable lives on Mars. Now we share a refrigerator that houses 13 jars of jam. It's like pie, Stacy says. Toast pie.
"Jolene" isn't a loved-up, Sunday morning slow-dancing song, but it doesn't matter. Tradition's not the boss of us.
---
Never Not Love You (Pure & Simple, 2016)
"Dear Editor: You are cordially invited to have brunch with country music icon Dolly Parton this Sunday, August 7th."
It's a conference call. I've participated in ten thousand of them. You call into a phone bank with 50 other reporters and queue up and hope you get a chance to ask a question in the 30 minutes the celebrity's PR people have carved out for you. I never say yes anymore because you're only ever copying and pasting exactly the same soundbites as every other gay website on the internet.
It's Dolly Parton. I immediately reply: "Thank you for this opportunity."
The virtual brunch is celebrating Dolly Parton's Pure & Simple tour, during which she will unveil songs from her forty-third studio album. Her publicist sends us a free copy of Pure & Simple and I fall asleep listening to it four nights in a row. It's old-school Dolly. Stripped down, bluegrass, love, love, love. I write down 27 questions to ask her. If I'm lucky, I'll get to ask one, and I want it to be the smartest thing anyone's ever said to her.
On Sunday, I dial in the second I'm allowed to, fidget in my seat for ten minutes while she finishes up on her tour bus (she's answering questions for a different group of reporters), and then she's there. On my phone. Dolly Parton is on my phone. She's warm and she's generous. She's funny. She keeps asking journalists what they think of the album and when someone correctly notes that a song from Pure & Simple is a reworked tune from a classic album, her joy with us is complete. "Yes!" she says. "Yes, it is! Yes!" Dolly Parton's accent is real, just like my dad promised me it was.
Time is moving faster than it ever has. Dolly is flattered that she's a gay icon. She's never had writer's block. She's going to produce and star in at least one TV show next year. She doesn't have any grand marshal duties lined up for any Pride parades, but she's thankful for the invitation. She wrote all the songs on Pure & Simple by herself, in her little apartment. The moderator says Dolly can take one more question. I nod. I tell myself it's okay. I didn't think I'd get to ask her anything anyway. And who knows, maybe one day, somehow, some magic will bring me this close to her again.
"Heather Hogan from Autostraddle," the moderator says.
Dolly Parton says, "Hey, Heather."
I lunge for my phone, unmute it, press my face right up to the speaker. I'm 37 years old, sitting at my kitchen table in a house I share with the woman who will be my wife. I'm seven years old and my parents are getting divorced. I'm 16 and I'm gay and I don't know it. I'm 27 and I'm standing in front of the Eiffel Tower and wondering if maybe that song really is about being queer and being a Christian. I'm 30 and my nephew is gazing at me like I painted the moon up there, just for him.
I'm supposed to ask her a question about her album or her tour. Those are the rules the PR lady repeated when the call began. I have my 27 questions memorized. They're good questions. I don't ask one of them.
"Dolly," I breathe. "It's an honor to talk to you. You've been puttin' so much love into my life since I was a little girl, and I just wanna know where you keep findin' all this love you put into the world for all of us."
Dolly Parton says, "That's very sweet. I grew up in a very spiritual family. My grandpa was a preacher. My mama was very open. We were taught to be good to our neighbors, we were taught to love people. I think it comes from that open-hearted faith… I've always had a good time in this world. I don't know what we're all here for, but I'm going to find out. And part of that is loving people for who and what they are."
I tell her thank you. I mean it, but she can't know how much I mean it. I rush upstairs and bury my head in Stacy's chest and cry. Did you get to ask her something? I nod. What'd you ask? I shake my head.
How do I explain that I asked Dolly Parton what I have always been asking Dolly Parton — to show me the way.