Women's friendships are often sidelined in pop culture, if they appear at all, while other friendships and relationships take the focus.
This Galentine's Day, along with pizza and Pixar with your best friends, celebrate with these comics and graphic novels that put women's friendships where they belong: front and center.
---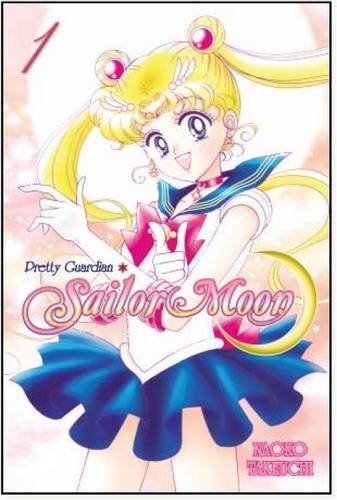 The magical girl story that is now a classic anime in America started off as manga. Usagi, a clumsy schoolgirl, meets Luna, a talking cat, who tells her that she is one of the Sailor Scouts, a group whose mission is to find the Moon Princess. The Sailor Scouts, including Rei, Ami, Makoto and Minako, battle various baddies, including the Dark Kingdom and the Black Moon Clan. This series is a mashup of fairytale and science fiction wish fulfillment, but it also has an allegory about the power of friendship. Your mileage may vary and some moments are more on the nose than others, but in Sailor Moon, the only way to defeat the villains is when your friends combine their powers.
---
Nana by Ai Yazawa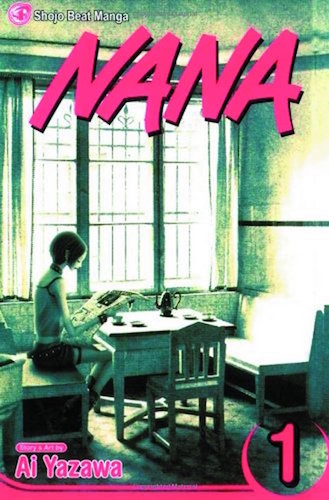 Two girls — both named Nana — meet on a train headed to Tokyo. Despite their differences (one is an aspiring rock star, the other is decidedly more preppy and naive), they discover they both are moving to the big city to pursue their dreams, and decide spur of the moment to get an apartment together. Nana is a soap opera and the characters each have huge flaws, but it is a great story if you need to remember how friendships can happen in the most unlikely places and between complete opposites.
---
This One Summer by Mariko Tamaki and Jillian Tamaki
The award-winning bestseller This One Summer follows Rose and Windy, enjoying their summer in Awago Beach. The girls do so many of the things that we did as teens: watch horror movies, talk about other people's sex lives with anthropomorphic fascination, and swim. This is a great story if you are looking for nostalgia, even if it is sad nostalgia, since it depicts Rose and Windy's relationship changing over time, one of the hardest and potentially heartbreaking parts of growing up.
---
This candy-bright reimagining of the 80s cartoon follows our favorite girl band as they struggle with performance anxiety and against their professional enemies, the Misfits. There is a lot to love here. The fantastic art features a myriad of bodies, not just the slightly-less-skinny token that most pop culture favors. The comic has also won rave reviews for its depiction of the romance between Stormer and Kimber. Additionally, one Jem and the Holograms illustrators, Sophie Campbell, is a trans woman; Blaze, one of the Misfits and also a trans woman, is based on her experience. But the central story is all about their relationships. They each make it through their problems because they are stronger together. The series even refutes the ugly idea that women are natural enemies when the Misfits and the Holograms team up to fight an even bigger bad.
---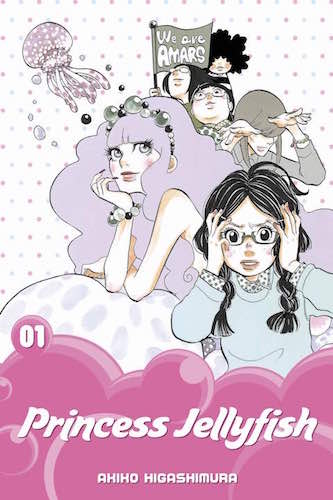 In Princess Jellyfish, awkward Tsukimi is a member of the informal Sisterhood, a group of mostly thirtysomething Otaku women who all live in the same apartment building and (half-jokingly) call themselves nuns. None of the women are employed fulltime, but they still find ways to enjoy each other's company by doing things like having a weekly hot pot. When the local council decides to bulldoze their building for redevelopment, they discover an ally in cross-dressing sweetheart Kuranosuke. Although imperfect in its depiction of women's sexuality, the manga never treats the core friendships or the crossdressing as a joke (an unfortunate rarity in manga).
---
DC Bombshells is about the most iconic DC women, including Wonder Woman, Batwoman, Supergirl and Stargirl, as they fight Nazis and help the Allies in WWII. The art is pin-up style and clearly meant for queer women's eyes. If you already love DC characters, this is a delightful alternate universe where Batwoman is a queer Jewish woman who plays on a baseball team, Supergirl and Stargirl are sisters who fly with Russia's Night Witches, and Constantine is reduced to Zatanna's pet bunny. It takes a while for the Bombshells to finally coalesce as a team, but when they do, there are moving storylines, like when Wonder Woman cares for Supergirl after a traumatic event.
---
Lumberjanes by Shannon Watters, Kat Leyh and Carolyn Nowak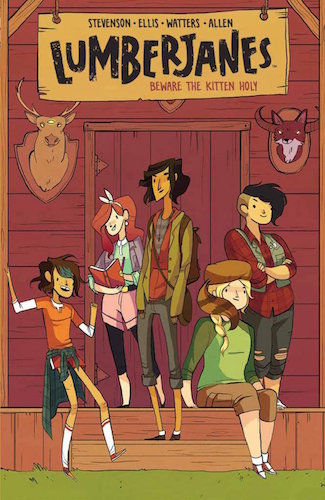 Lumberjanes centers on Jo, Mal, Molly, Ripley and April, who solve mysteries and fight monsters like yetis and sea monsters at summer camp in this Eisner- and GLAAD-winning series (and Autostraddle favorite). The Lumberjanes aren't gender normative; Mal and Molly sometimes smooch; Jo came out as a trans girl; and former Scouting Lad Barney recently started using they/them pronouns and joined the Lumberjanes in one of the series' sweetest moments. This series is friendship to the max.
---
Spell on Wheels by Kate Leth, Megan Levens and Marissa Louise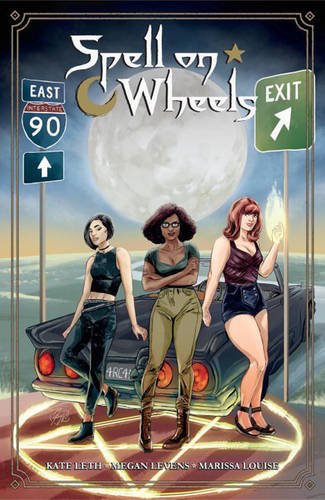 Spell on Wheels is about three witches — Claire, Jolene and Andy — on a Supernatural-like road trip to recover their stolen belongings. It is a pretty accurate representation of modern witches. Each of the characters is drawn to different magical practices, and the story tracks the moon cycle, just as many witches and Wiccans do. Issue number three is particularly fun, where the witches bond with older women, which is nice to see when pop culture mostly has friend groups that are all the same age.
---
Cardcaptor follows several pre-teens who are hunting for the magical Clow cards in suburban Japan. Sakura may ultimately be the most powerful of her friends, but each of them brings their talents to their informal group. Two of those characters, best friends Sakura and Tomoyo, are the Ann and Leslie of manga. It is hard not to love Tomoyo, who is so utterly selfless and grateful for Sakura's friendship, even when her romantic overtures are not returned. There is even a bonus: Tomoyo, an aspiring fashion designer, is always making Sakura adorable outfits.
---
Another award winner and former webcomic, SuperMutant Magic Academy is about a group of mutant teens in their final few years of high school. Although about characters with superpowers, the focus is on the relationships and the normal teen struggles like crushes, depression and ennui. The best scenes are about the girl- or femme-identified characters socializing together, like where they have a séance and the only person they talk to is a misogynist jerk. This comic is real in the worst way.
---
Batgirl by Hope Larson and Chris Wildgoose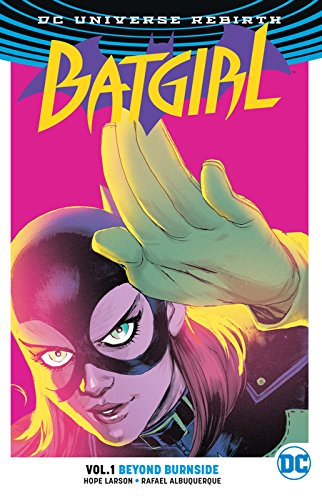 Barbara Gordon moves to Burnside, the cool, new, Brooklyn-esque neighborhood of Gotham City, to fight crime with all sorts of fun gear, including a motorcycle, while still finding time for normal Millennial hijinks. Although the original run was rightly criticized for being transphobic (which has now been changed), the comic features the delightful Frankie Charles, a queer disabled woman of color with awesome computer programming skills. Babs and Frankie treat each other with respect; Babs does not pass judgement when she notices Frankie spending time with a man. Moreover, Babs eventually learns to support Frankie's ambition to be more than just someone else's tech support.
---
Goldie Vance by Hope Larson, Jackie Ball and Noah Hayes
Goldie Vance is a queer biracial teen detective, beating the pavement and solving mysteries in 1950s Crossed Palms, a Florida resort. The art is appropriately sunny and clearly inspired by midcentury cartoons. The series is full of girl power moments, like when Goldie helps an aspiring female astronaut dealing with a toxic boss.
---
Paper Girls by Brian K. Vaughan, Matt Wilson and Cliff Chiang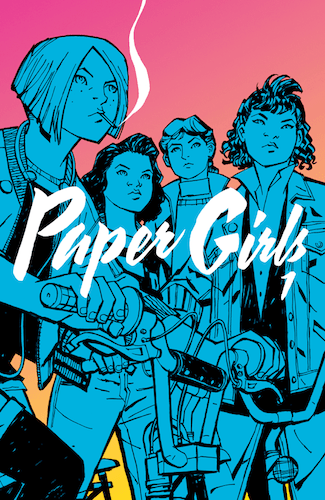 On Halloween 1988, a group of tween girls on their paper route, including both a Jewish girl and an Asian American girl, discover a group of demons invading Earth. The girls here are rough (they carry weapons) and, yes, they are sometimes say cringeworthy things that real girls in the late 80s said, but it is impossible not to root for girls who chase after what they want and protect each other.
---
The Unbeatable Squirrel Girl follows Doreen Green as she goes to school at Empire State University and defeats the worst supervillains the universe has to offer. While there are lots of great details about this series (Tippy Toe! Chipmunk Hunk! Twitter convos with Ironman!), the best parts always have Doreen and Nancy, Doreen's roommate. Nancy is a no-nonsense cat fanatic and faithful friend. Their friendship is so strong that when Doreen is transported back in time, Nancy tricks Doom into rescuing Doreen, despite being the only person who still remembers Doreen. Now that's friendship.