In honor of LGBTQ History Month, pick up one of these 13 books about LGBTQ history to learn about your queer and trans ancestors. This is by no means anywhere near a complete list, merely a selection of recent and classic queer history books with a focus on women.

No list of LGBTQ history books would be complete without Styrker's ground-breaking and all-around excellent book that covers American trans history from the mid 20th century to today. Stryker moves chronologically through the century, situating trans history within the context of American history more broadly. Want to learn about trans communities living after World War II? What about the impact of Harry Benjamin's 1966 book The Transsexual Phenomenon? 90s era trans identity politics? It's all here, and more. Although Transgender History was originally published in 2008, a second edition was released in late 2017 with a brand new introduction and updated material throughout the text.

This 2017 book is the first LGBTQ history book written specifically for young adults. Queer There and Everywhere is a collection of short profiles of queer and trans people throughout history from the Americas and Europe. In accessible and light-hearted language, Prager introduces important historical figures that are well-known — Frida Kahlo and Eleanor Roosevelt, for example — and others who will likely be new to adult and young adult readers alike, such as Elagabalus, a teenage Roman emperor who might be considered bisexual and trans using today's terminology, and Kristina Vasa, a bisexual-behaving gender-non-conforming 17th century queen of Sweden.

Here's some queer Canadian history for you! Queers Were Here is a collection of essays by a diverse group of queer Canadian writers about LGBTQ people from the past who have had profound influences on their sense of selves. Contributors include writers such as Anne Fleming, Alec Butler, Nancy Jo Cullen, and Karleen Pendleton-Jiménez. It's an important collection that complicates and in some ways defies Canada's 21st century reputation as a gay-friendly paradise. Also, you can learn about cool people Carole Pope, an edgy rock musician who was one of the first lesbian artists to break into Canadian mainstream music, and read first-hand accounts of queer people who experienced the decriminalization of homosexuality by the Canadian federal government in 1969.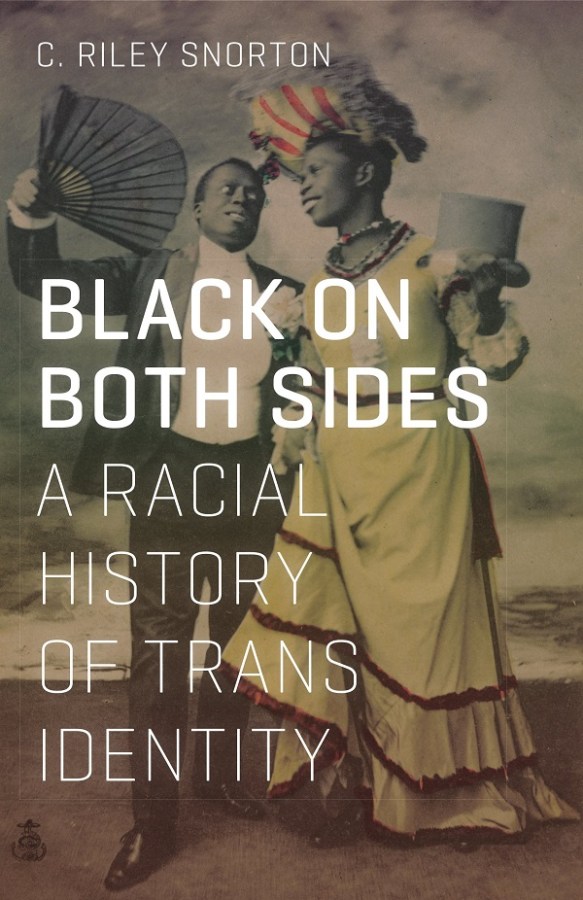 Black on Both Sides is written in defiance against the normative assumption that queerness and transness are white. Reaching back to the mid-19th century, Snorton tackles a remarkably wide variety of texts to investigate trans and black identities, including fugitive slave narratives, old Hollywood films, and Harlem Renaissance literature. Casting aside well-known examples of white trans celebrities, Snorton concentrates instead on the stories of African American trans people such as Lucy Hicks Anderson and James McHarris. This is a history book for those of you who are skeptical about traditional history; Snorton writes that the book "is not a history per se so much as it is a set of political propositions, theories of history, and writerly experiments." Read Al(aina)'s review!

In this majestic study looking at three centuries of European and American history, Terry Castle argues that the hetero-patriarchy has resulted in a ghostly lesbian presence throughout literature, culture, and history at large. Lesbians, she argues, have largely been invisible, even when they've been right there. It's a compelling and convincing, albeit dense, read. Did you know about the French Queen Marie Antoniette's rumored lesbianism? Ever heard of Janet Flanner, a Paris-based lesbian correspondent for The New Yorker whose work spanned the 1920s to the 1970s? This book is a love letter to all the women-loving-women whose contributions to the arts in particular have been shamefully neglected.
The fact that The Secret Diaries of Miss Anne Lister exists at all is pretty incredible. This book isn't so much about queer history as it is a piece of queer history itself. Anne Lister was an upper-class Englishwoman living in West Yorkshire in the early 1800s. She kept a very comprehensive diary of her life, a significant amount of which was written in a code that Lister herself had created. When the diary was found and the code cracked in the 20th century, the diary was discovered to contain many super gay gems like: "I love, & only love, the fairer sex & thus beloved by them in turn, my heart revolts from any other love than theirs."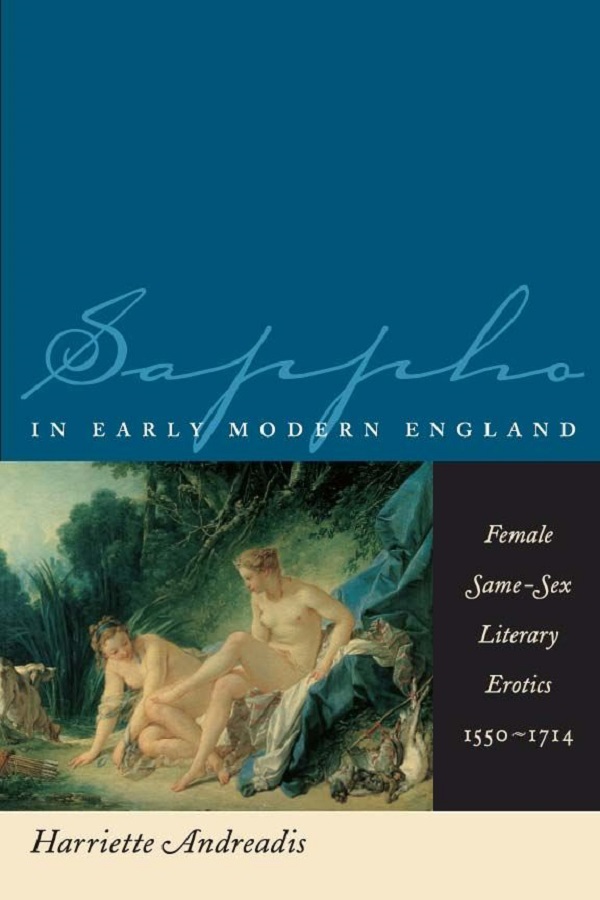 If you really want a deep dive pretty far back in British history, check out Sappho in Early Modern England. Focusing on 16th- and 17th century English women writers, Andreadis looks at both public and private manifestations of female same-sex sexuality. How did women-loving-women even express their desires before the language of modern sexual identities evolved? Andreadis argues: through developing vocabularies of their own. Without the 20th century words lesbian or bisexual and without using the vocabulary of the time that might have called them "tribades, fricatrices, or rubsters," these early modern women writers created their own erotic discourses to express themselves but also evade censure.

Part personal memoir and part historical look at lesbian feminist activism in the 1970s, Jeanne Córdova's book is a thrilling, riveting book that reads like a great novel. Córdova writes about all the conflicting sides of her radical Chicana butch lesbian life, from her passionate, all-consuming love affairs to founding The Lesbian Tide, a newsmagazine that became the voice of the US's national lesbian feminist movement. If you're interested in queer women's media past and present — and how are you not if you're reading Autostraddle? — Córdova's book is a must-read.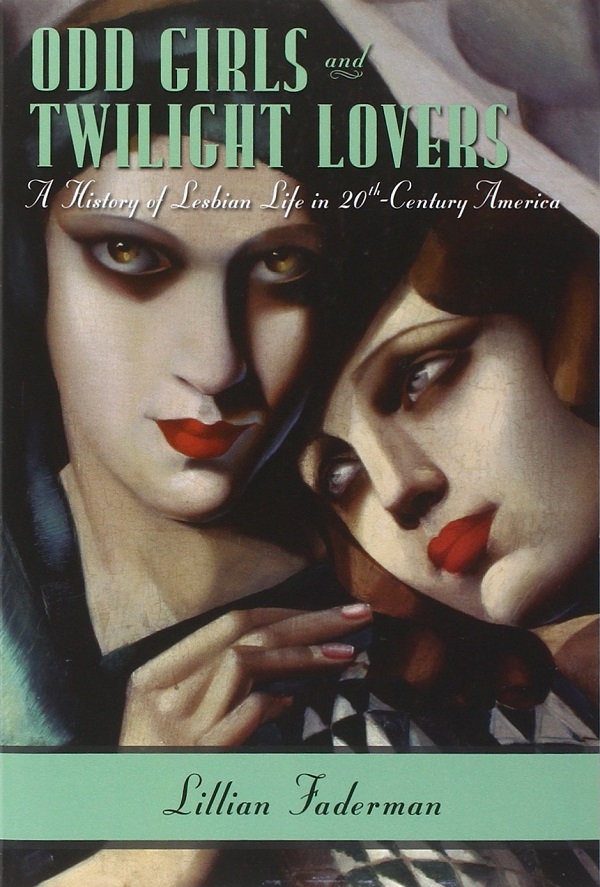 It would be difficult to overstate the importance of Odd Girls and Twilight Lovers. It's quite simply the book to start with if you want to learn about American lesbian herstory. In this ground-breaking book, Faderman traces the evolution of lesbian life — subcultures, identity, activism, and more — through the 20th century. Faderman covers late 19th-century romantic friendships a la Anne of Green Gables and her beloved Diana Barry to the activism of ACT UP! in the 1990s and everything in between. It's a surprising and intimate look at what it was like being a queer woman in the not so distant past. You can read more about how much Riese loves Odd Girls and Twilight Loverhere.

If you want to go really far back in queer history, Bisexuality in the Ancient World is the book for you. What's most fascinating about Cantarella's book is that she illuminates how malleable sexual behavior and identity are in different social and cultural contexts. The book will certainly make you think about contemporary essentialist "born-this-way" notions of queer sexuality. How does Cantarella do that? By meticulously and convincingly arguing that in ancient Greece and Rome, bisexual behaviour in men was, in fact, the norm. Bisexuality in the Ancient World is a rare academically rigorous book that is very readable and entertaining for general audiences too.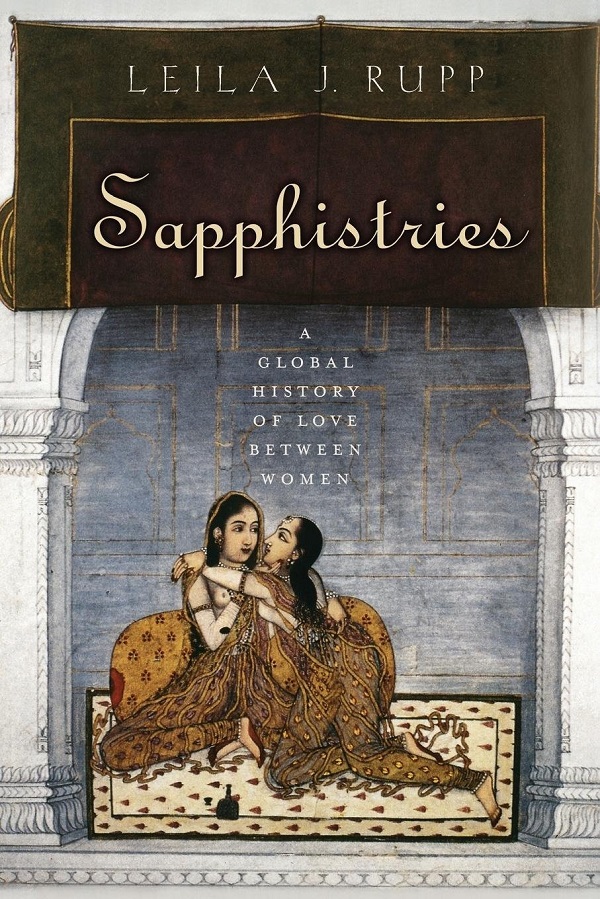 Sapphistries is an ambitious book: it aims to covers the global history of women-loving-women from Sappho to the 21st century. While it doesn't quite accomplish its goals of de-centring Western perspectives and suffers from a fair amount of gender essentialism, Rupp's book is still fascinating and important in its insistence on the presence of female same-sex sexuality throughout time on this planet Earth. You'll be asking yourself why you've never heard of these amazing ancient Arabic lesbian love poems and many other historical examples of women's romantic and sexual relationships with — and unrequited longing for — other women. Sapphistries is also a fascinating look at how differently queer women's sexuality has been conceptualized in different places and times.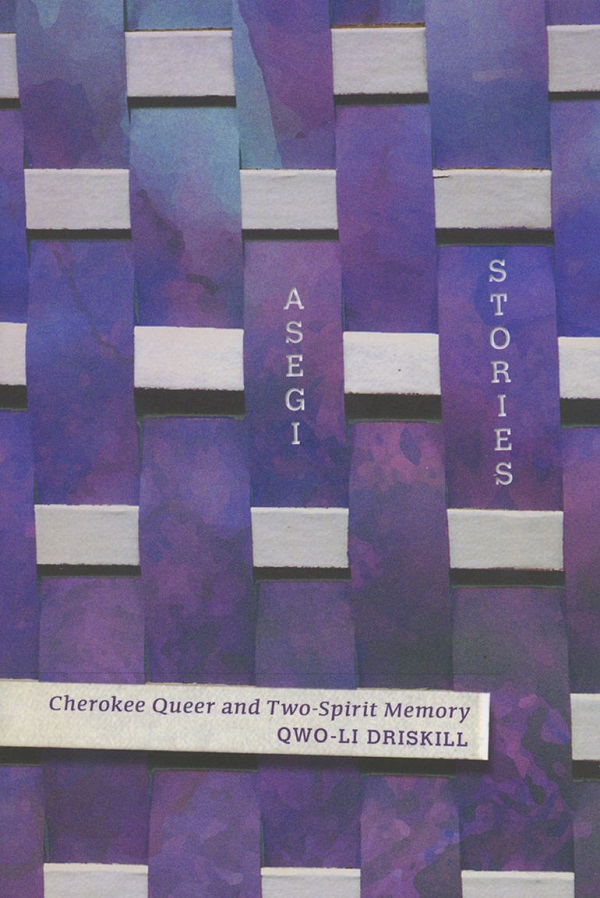 Qwo-Li Driskill's book provides a much needed Indigenization of queer history. In Cherokee, the phrase Asegi udanto means a person who falls outside the roles of men and women, or who mixes women's and men's roles; the word asegi on its own today is used by some Cherokees in a similar way to the word queer. Driskill rereads Cherokee history from this asegi perspective, listening for the stories that have been erased by colonial heteropatriarchal history making. Using oral histories and archival materials, the book examines gender and sexuality in Cherokee cultural memory. The unique style of the book is as innovative as the content.

Whether you're already familiar with the "invention" of homosexuality as an identity category in the late 19th century or not, Queering the Color Line is essential reading. Drawing from a wide range of sources, Siobhan B. Somerville argues that in the early 20th century "deviant" racial and sexual categories were not conceptualized separately, but in fact were inextricably connected. Somerville looks at texts by early 20th century African American writers and late 19th century sexologists as well as early films such as A Florida Enchantment (1914) in light of these intertwined racial and sexual discourses. The results are a ground-breaking intersectional book of queer and black history.
---
Want more books about LGBTQ history? Check out this list of 25 LGBT History Books to Add to Your Epic Queer History Reading List that Carolyn made for LGBTQ History Month in 2017. And share your recommendations for LGBTQ history books in the comments!