If you left Bottoms feeling ravenous for more stories about lesbian dirtbags, chaotic queers, and just general gay nonsense and hijinks, well, welcome to my life. I live for stories about "bad" gays, which of course I mean as a subjective and often complimentary descriptor. The books below center characters who range from flawed to unlikeable to downright devilish. Some of them aren't necessarily mean or morally corrupt but rather just impulsive, self-destructive, and capable of very human mistakes and messes. But these books all, in some way, remind me of the playful, fiery, absurd energy of Bottoms. They're great reads if you're in the mood for a little gay mayhem (gayhem, if you will). Please shout out more books in the comments! I'm always looking for reads that fit this specific vibe.
---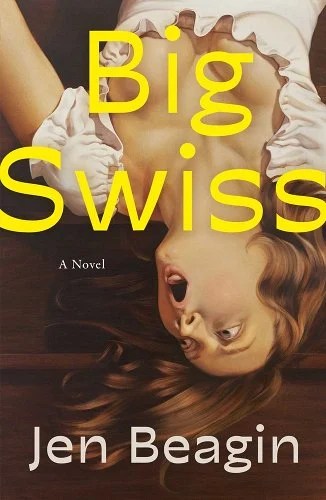 A sex comedy in novel form, Big Swiss is raunchy, raucous, and…surprisingly deep about trauma? It's about a 45-year-old transcriptionist of sex therapy sessions developing an obsessive crush on a much younger woman who is one of the patients whose sessions she listens in on and types up for work. Much like Bottoms, there's deception, manipulation, and straight up lies at the foundation of this flirtation. Bad gays, indeed!
---
Hex by Rebecca Dinerstein Knight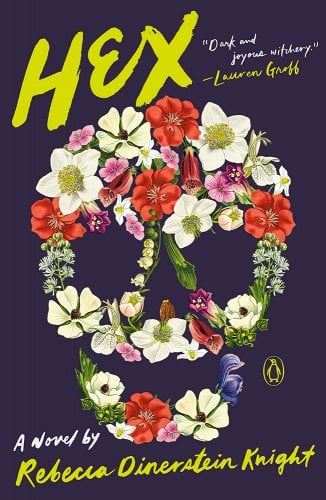 I will leap at any and every chance to put this book on a list, but this time it feels especially fitting, especially following the recommendation of Big Swiss. As I wrote in my review of Big Swiss, these two novels would "pair well together on a weekend where you wanna read about age gaps, obsession, and sex with an undercurrent of upheaval. Which for me is pretty much every weekend." In it, a disgraced PhD candidate is obsessively in unrequited love with a professor, her mentor Dr. Joan Kallas. There's a whole cast of fucked up characters, and instead of the intricate dynamics of desire and obsession within a high school fight club, we have here the intricate dynamics of desire and obsession within a toxic (literally — they study toxins) group of scientists.
---
This novel harnesses the same rip-roaring pace and taste for danger as Bottoms. It's impressively action-packed for a work of literary fiction, and it really does read like a gay book version of Taxi Driver. The protagonist can quite literally throw punches like our Bottoms beloveds. And as I highlighted in my review: The queer sex scenes are great.
---
Lucky Red by Claudia Cravens
Set in 1877, Lucky Red presents a queer and feminist reimagining of frontier action-adventure tales, centered on the orphan Bridget, who falls in love with the new lady gunfighter in town, Spartan Lee. We've got gay romance and gay revenge afoot in this romp! What more could you want?
---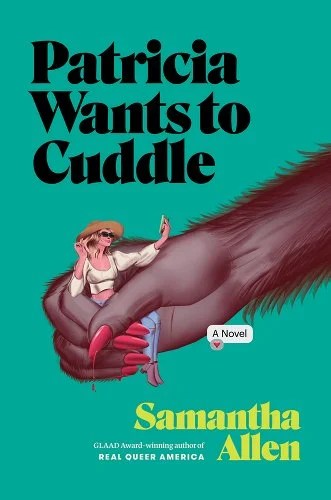 It's difficult to get too far into the weeds of how exactly gays behave "badly" in this novel without spoiling it, but just trust me. It's a delightful and devious little monster story that also satirizes reality dating shows. It opens with a literal bloodbath, violent and bruising throughout even as it's caustically funny. As I wrote in my review: "Even as the novel throws many genres and forms into a blender, it's all pureed to a smooth finish." I could easily say the same about Bottoms (and pretty much did).
---
This is an equal opportunity novel in the sense that it somehow manages to portray heterosexuality as a complete farce and queerness as a complete farce. The obsessions and compulsions of its characters know no bounds, and Exalted mocks everything from mainstream astrology culture to extremely online culture to working in media and beyond. One of its central characters is a very bad gay mom.
---
Bad is right there in the title! Set in dual timelines of 1902 and present day, this bestselling gothic novel centers a cursed school for girls. Obsession, hauntings, and queer antics abound.
---
What I consider the ultimate dyke breakup novel, After Delores is a crackling tale of queer rage, grief, and love. It's very funny. It's emotionally complex. And hey, according to a Twitter thread she did, Schulman considers Bottoms to be in conversation with her early novels.
---
The poet laureate of the gross and the grossly hilarious, Samantha Irby writes my favorite humor essays around. "Lesbian Bed Death" from Wow, No Thank You is an all-time favorite.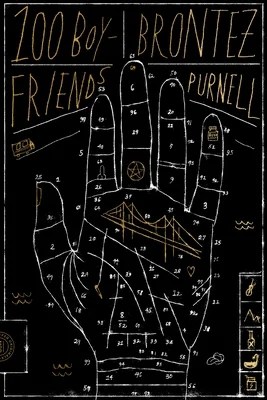 This book contains linked gay short stories and vignettes that are horny, messy, foul, delicious, deviant, depraved, and downright immersive when it comes to humor, character, and relationship dynamics. "Gayhem" is definitely the first "word" that comes to mind when I think of it.
---
Dykette by Jenny Fran Davis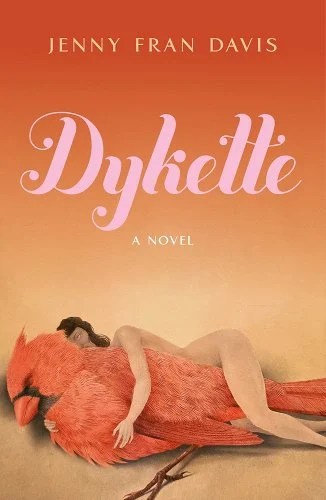 Drew Burnett Gregory brilliantly articulates the merits and missteps of this novel about a group of messy queers absconding to a cabin for a winter vacation that gets progressively more chaotic. Regardless of those missteps though, it's easy to place the high femme camp antics of Dykette in conversation with Bottoms.
---
This novel is often discussed in terms of how compelling, richly layered, and emotionally complex it is, but it's also just very fucking funny. The humor is sharp and often surprising. It isn't afraid to go super macabre either.
---
When a 12-year-old girl tracks down protagonist Skye and says she's one of Skye's "eggs" — a product of an egg donation Skye did while broke in her twenties — things get even more uncomfortable when Skye realizes a woman she hit on is the girl's aunt. GAYHEM, INDEED. This Lambda Literary winner is hilarious and a quick read.