Well weirdos, I'm at A-Camp right now. Which means I'm hoping that nothing big happened in the tech world this week because I am writing this post approximately one million years in advance. I'm doing this because when I go camping, especially A-Camping, I want to unplug and unwind. Turns out, though, there are some weird camping technologies out there in the world. Some of them sound cool and useful. Others sound bizarre and I wonder what the hell these camping people are doing. Is this that glamping thing the kids are doing these days?
---
1.  Air Mattress With Speakers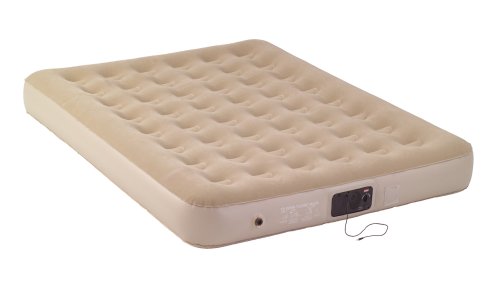 Because who wants to actually hear nature anyway?
---
2. Biolite Camp Stove
Because cooking fires that don't charge your gadgets are so last year. Apparently the size of a water bottle.
---
3. Hand Crank Blender
No.
---
4. Wrist-Mounted Mosquito Repelling System
I highly doubt this works.
---
5. WrapStove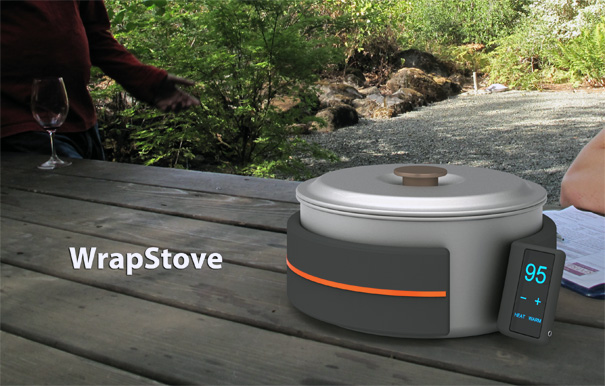 Heats up individual pots, makes obsolete my favorite part of camping. #teamFire.
---
6. Portable Shower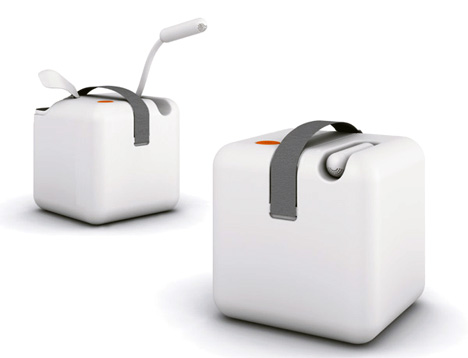 I think this image is funnier than anything I could ever write regarding this apparent travesty:
---
7. Double Flash Light.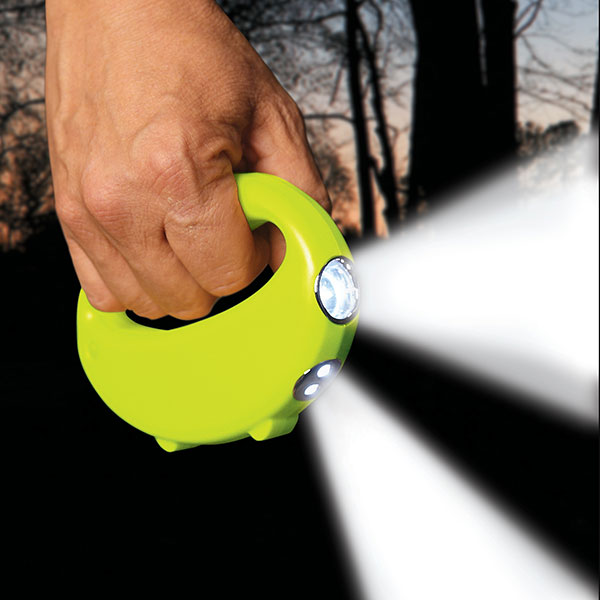 Lights what's ahead and where your feet go. Marketed to senior citizens. Should be marketed to tipsy/tired queers on a mountain navigating the dark and avoiding bears.* *These two groups are not mutually exclusive.
---
8. CamelBak All Clear UV Water Purification System
Ugh, okay, FINE this is pretty cool.
---
9. Scrubba Wash Bag
Ugh, FINE FINE FINE THIS IS COOL AND I WANT IT, OKAY? I can think of several points in my life where this would have been useful.
---
10. Tauntaun Sleeping Bag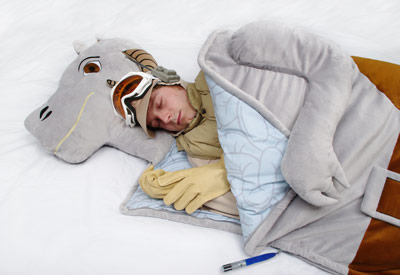 It's not a gadget. But I know y'all. I see y'all. I know you want to know this is exists.
---
This has been the eightieth installment of  Queer Your Tech with Fun, Autostraddle's nerdy tech column. Not everything we cover is queer per se, but we talk about customizing this awesome technology you've got. Having it our way, expressing our appy selves just like we do with our identities. Here we can talk about anything from app recommendations to choosing a wireless printer to web sites you have to favorite to any other fun shit we can do with technology. Feature image via Shutterstock Header by Rory Midhani