by Collin Kelley
In September, the suicide of 18-year-old Rutgers University student Tyler Clementi was a tragic close to a shocking month of gay teens taking their own lives. Clementi's dormmate secretly recorded the teen having sex with another man, sent out messages on Twitter and broadcast it across the Internet. Clementi jumped from the George Washington Bridge.
Clementi's death also brought attention to three other teen suicides–Seth Walsh, Asher Brown and Billy Luca–that occurred in September; all had been bullied over their sexuality. We'll never know exactly how many LGBT teens have taken their lives because of physical or cyber bullying.
So although the media glare has revealed that bullying is an epidemic, LGBT novelists have long tackled this issue in the pages of their books.
In my own novel, Conquering Venus, the story is set in motion by the suicide of a high school student, Peter, fearful that family and friends will abandon him if they discover he is gay. Peter's boyfriend, Martin, goes to Paris to try and move on with his life, but meets another young man tormented by his sexuality who seems to be heading down the same irrevocable path.
Here are 10 books for teens and adults that confront bullying and suicide in frank language and tone, not to mention providing hope that "it gets better."
A bullied high school student trolls a suicide "completers" website determined to get it "right" after several botched attempts. Then she meets a young man dying of cancer, who is just as determined to make sure she lives.
Peters includes information about suicide prevention at the end of the novel.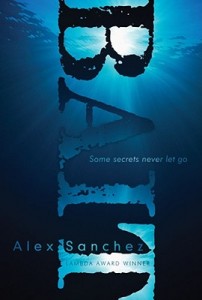 Bait by Alex Sanchez
Told from the prospective of the bully, Sanchez charts the course of a 16 year old coming to terms with his abusive past after he is arrested for assaulting a gay teen.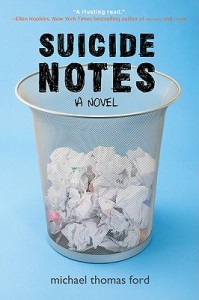 A 15 year old tries to commit suicide and wakes up in a juvenile psych ward, where he confront his burgeoning sexuality with the help of three other teens.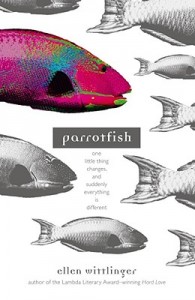 LAMBDA AWARD FINALIST
A transgendered high school student gets support from his family while trying to defend himself from bullies and act on his attraction to the hottest girl in school.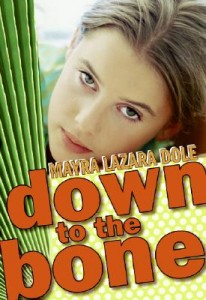 A Cuban-American girl in a Catholic school is expelled and abandoned by her mother after they discover she is a lesbian.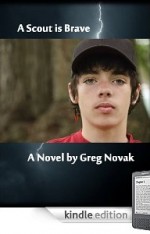 A Native American is bullied at a Boy Scout summer camp as he faces his own sexuality and the traditions of his family.
A teen gets bullied after coming out at her high school and tries to uncover the secret behind the suicide of another bullied teen, whose death has been hushed up by the small town.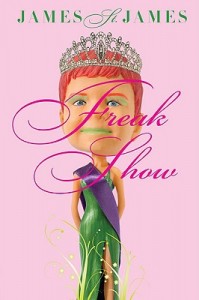 Freak Show by James St. James
LAMBDA AWARD FINALIST
Teenage drag queen Billy (or "gender obscurist" as he calls himself) faced down bullies as he seeks to become the homecoming queen at his conservative high school.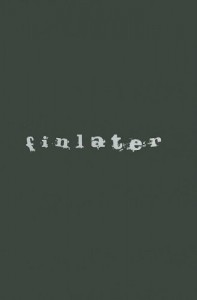 Finlater by Shawn Stewart Ruff
A book for older teens and adults, this story of a young African American teen and his Jewish boyfriend in 1969 is sexually frank and shows that bigotry and bullying roots are deep. (Reviewed for LLF by Reginald Harris)
Okay, this isn't a novel, but it's definitely a book for bullied teens that belongs on any list. The celebrated transgender writer offers up suggestions from the witty to the controversial, but all with one simple message: "Don't be mean."
originally published on October 28th at lambdaliterary.org, republished with permission