Hannah Gadsby's Nanette has taken the internet by storm, and rightly so — it's a transformative, searing work of comedic genius. But Gadsby's not the first queer woman to critique our society through the lens of her gender and sexuality in a stand-up special. Lesbian and bisexual and non-binary comedians have been using their unique perspectives to provide scathing, riotous commentary on everything from politics to pop culture for decades. Below are ten comedy specials you can view after Nanette, to laugh and maybe cry and mostly appreciate how far we've come.
---
Cameron Esposito, Rape Jokes (2018)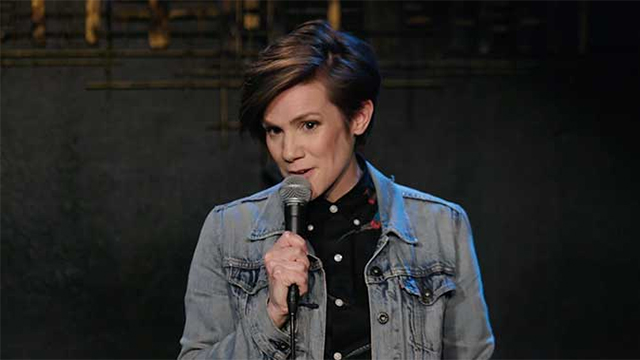 Esposito's Rape Jokes was universally adored when it landed a few months ago. The Daily Beast called it the first great stand-up set of the #MeToo era. The A.V. Club says it offers humor and empathy at a time when they're most needed. Mother Jones says she turns the lowest form of comedy into something groundbreaking.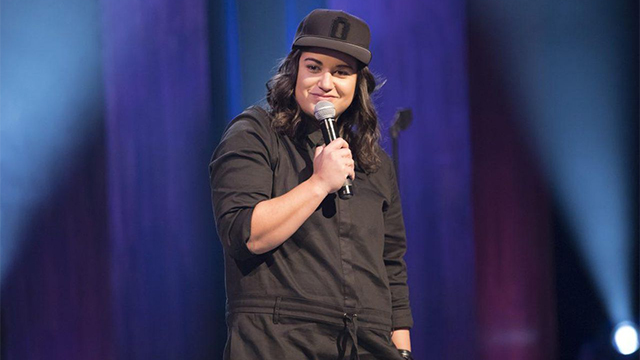 The Comedy Line-Up is Netflix's way of showcasing up-and-coming comedic talent in 15-minute segments, instead of risking the money on full-hour specials. It's like stand-up speed-dating. Queer comic Sabrina Jalees — best known before this for her 14-episode run on Canada's Got Talent — delights the audience in episode six, talking about coming out to her Pakistani family, and sharing her thoughts on feminism and sexuality.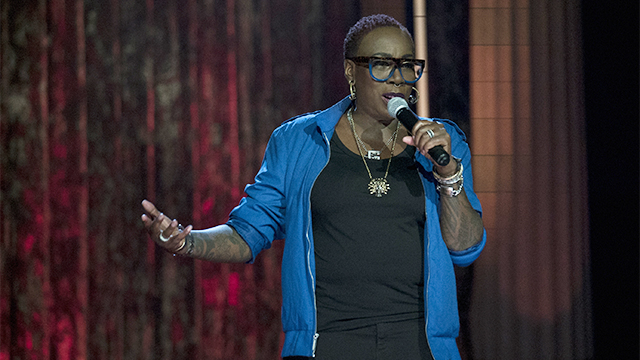 The Standups is The Comedy Line-Up, upgraded to half-hour sets. Yashere, a favorite from the recently released season two, did a special on Seso before it shuttered, and used that material plus some new stuff for this longer special. She told Vulture it's the first special she's done that she didn't have to produce herself. Last year Yashere told BBC4 Radio that growing up, lesbians on TV were always white women, and she wants to be part of changing that. (You might also know here from her stint as the British Correspondent on The Daily Show.)
Cameron Esposito and Rhea Butcher, Back to Back (2017)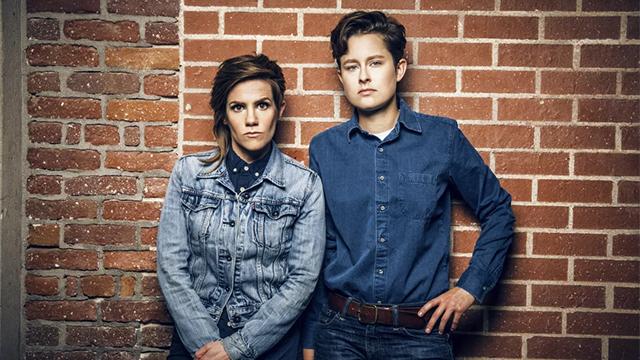 Butcher and Esposito are the first queer married couple to go on tour and share a stage together; they traveled around in a bus and sold out venues around the country last summer during their Back to Back tour. You can't watch it, but you can listen to it. Esposito described the show to me as "A shift away from a stand-up tour to a new environment, an experience. In this moment, especially, there's a feeling of needing a place to go that's supportive and affirming. There's a need to know that when you're going into a space, the ideas that are going to be presented, even if you don't agree with all of them, they're not going to psychologically harm you."
Margaret Cho, PsyCHO (2015)
In Cho's most recent stand-up special, she tackled racism, terrorism, and her own bisexuality. She also made headlines by stripping down on stage and explaining that she uses tattoos to reclaim the territory of her body that was, for years, afflicted with abuse. She even wonders aloud at one point if this is the show that is finally going to get her "canned." (Spoiler alert: It did not.)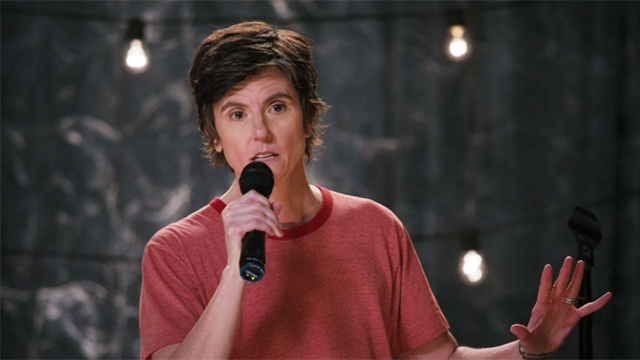 Boyish Girl Interrupted is Tig Notaro's first comedy special after she became a household name with her "Good Evening. Hello. I Have Cancer." routine from 2012. Boyish Girl Interrupted was nominated for both an Emmy and a Grammy. She followed that up with this year's Happy to Be Here, which Slate called "a too-rare encounter with lesbian joy."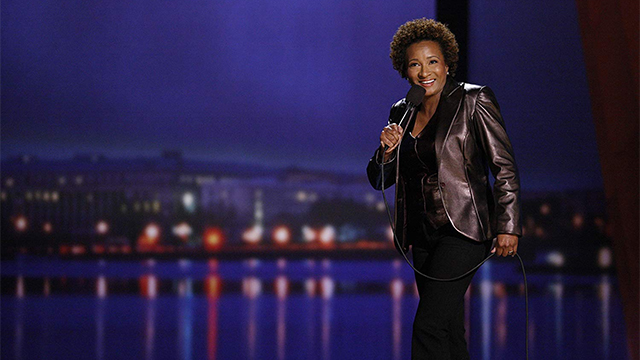 I'ma Be Me was Sykes' first stand-up special after coming out as a lesbian in the wake of Proposition 8 passing and gay marriage becoming illegal in California in 2008. She'd never joked about being gay in front of an audience that big before. "It's harder being gay than it is being black. I didn't have to come out to my parents as black," is probably her most famous joke from the special, but the whole thing is rife with commentary on her sexuality and gender, and its was her most skewering set about racism up until that point.
These days Ellen DeGeneres isn't regarded as much of a boundary pusher in the world of comedy, especially compared to her queer peers — but look, it's freaking Ellen DeGeneres. She changed literally everything. The Beginning and Here and Now are probably her biggest and best specials, and she's got another one coming to Netflix this year. Her first stand-up special in 15 years. It'll be interesting to see how she reconciles her America's Lesbian Sweetheart persona with the realities of a Trump presidency. Here's hoping she burns it down!