As we rounded the corner into 2022, I once again had a singular resolution in mind: cook more food at home (rather than resorting to my number one financial vice — having Postmates deliver food to my home). I live alone, and cooking for one comes with its own struggles, especially when you are neurotic about food freshness and not a huge fan of leftovers. I've tried meal kits: Daily Harvest, Blue Apron, Freshly, EveryPlate, Hungry Root, but never ended up with something that worked. So I turned to another way to pour money into a project about saving money: buying things that make home cooking easier and more psychologically appealing!!!
My friends… it worked.
---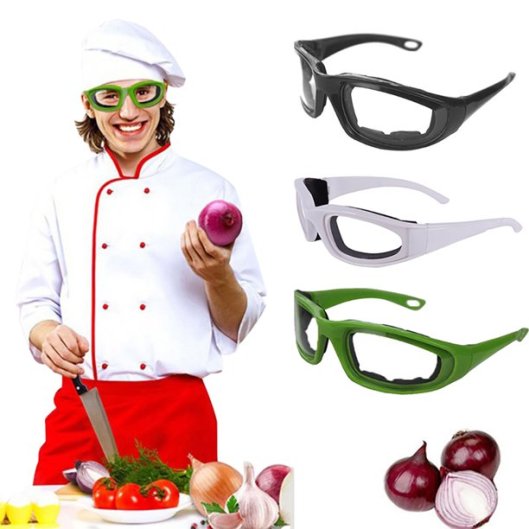 If crying isn't your favorite thing to do while you are attempting to cook a meal, there are lots of tips for tear-free onion chopping (some of which are discussed in this comment thread on another EXCELLENT post about kitchen gadgets for reluctant cooks!), but none of them really worked for me and my sensitive eyeballs. Then I found the magic formula: firstly, my genius brother informed me that refrigerating an onion makes it possible to chop tearlessly. Secondly: ONION GOGGLES!!!! A refrigerated onion + onion goggles = a tear-free chop.
---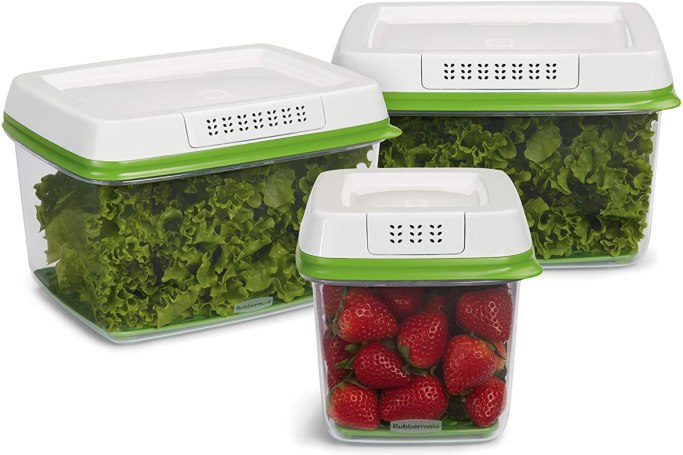 A fun thing about me is that after numerous bouts of food poisoning, I have developed an intense neurosis around food freshness and perishability, an illogical mindset that has challenged the goodwill of many otherwise loving humans who feel I determine a food item is inedible (due to perceived devolutions of appearance, temperature, shape, form, or, most dreaded of all, its proximity to an expiration date) when they know it objectively is fine. So I thought buying a series of incredibly specific containers that extend the freshness of various foods would solve this problem completely — and it has, partially! First up: my greens literally last an entire extra week in these things, and they also extend the lifespan of my favorite food, raspberries. I've also read great things about these produce storage containers from OXO.
That said, it's good to look up ideal storage for various produce before storing them, as many already arrive in their ideal containers! There are also lots of valuable tips out there for when you want to store pre-chopped veggies or the ideal set-up w/r/t washing and paper towels.
---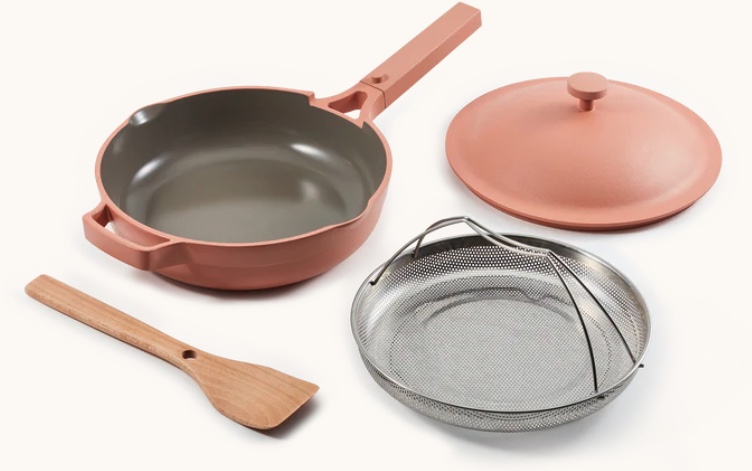 In the 2021 Autostraddle Gift Guide, I declared my desire for an Always Pan, claiming "I think if I had an always pan that is good for "alwayswp_poststhen I would immediately start cooking more and save lots of money.wp_postsMy mother, bless her heart, immediately purchased me an Always Pan, and receiving an expensive gift is a great way to psych me into changing my behavior!!!!! Because what kind of a**hole gets an expensive gift from their Mom and then is like thanks but I'm ordering TenderGreens? NOT THIS GIRL. The Always Pan is not only beautiful which somehow makes cooking more appealing (I cannot understate the importance of this), it genuinely cooks food better than every other pan in the universe (by which I mean Ikea and Target pans I've been using all my life).
---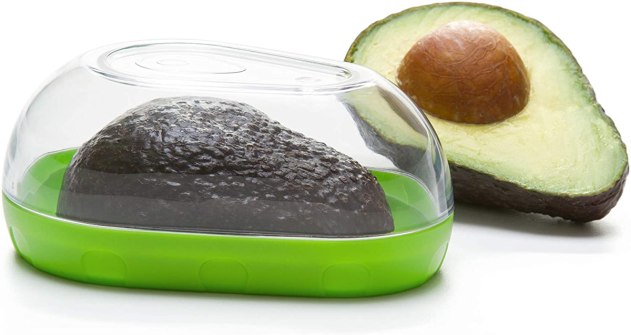 This avocado keeper has been truly transformational, enabling me to use half of an avocado one day and then the other half later that same day! I got one for onions and tomatoes also.
---
I notoriously hate leftovers, but not anymore!! These microwave-safe containers "lock in freshness" and I don't know what that means but it's enough to calm my psychological issues.
---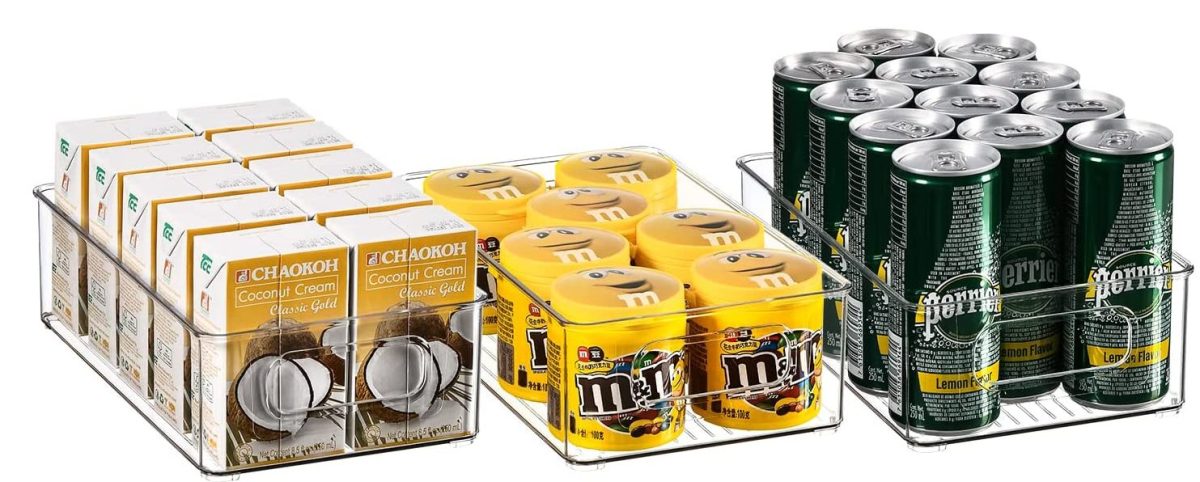 The longer this list goes on, the more I question my sanity, but somehow the beautifully organized kitchens of TikTok got me thinking that if everything in MY kitchen was beautifully organized using a series of overpriced plastic containers, it would be easier to find the tools and ingredients I needed — and also to quickly locate important snacks before they passed their imaginary expiration date — and I would cook more and waste less food. Honestly, I was correct?? I'm not sure which exact bins I ended up buying, 'cause I went to HomeGoods, but they looked like this — I use them for Lara bars, Bubbly waters, microwave popcorn, That's It bars, fruit snacks and so much more. It's also good to keep an eye on what I'm running low on now that my items are no longer obscured by their oppressive containers.
---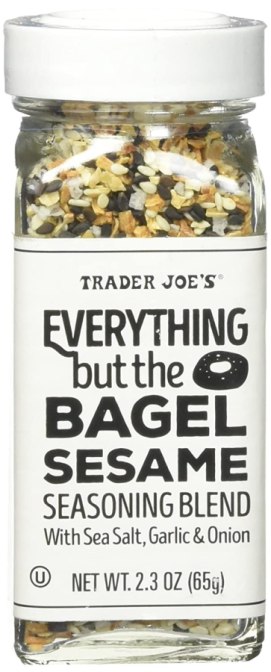 The thing is I don't even like Everything Bagels so that's why I'm 85 years late to this trend, but a few months ago my girlfriend made me eggs and I was like wow what's in these, these are amazing??? And it was Everything Bagel seasoning. It makes everything really good.
---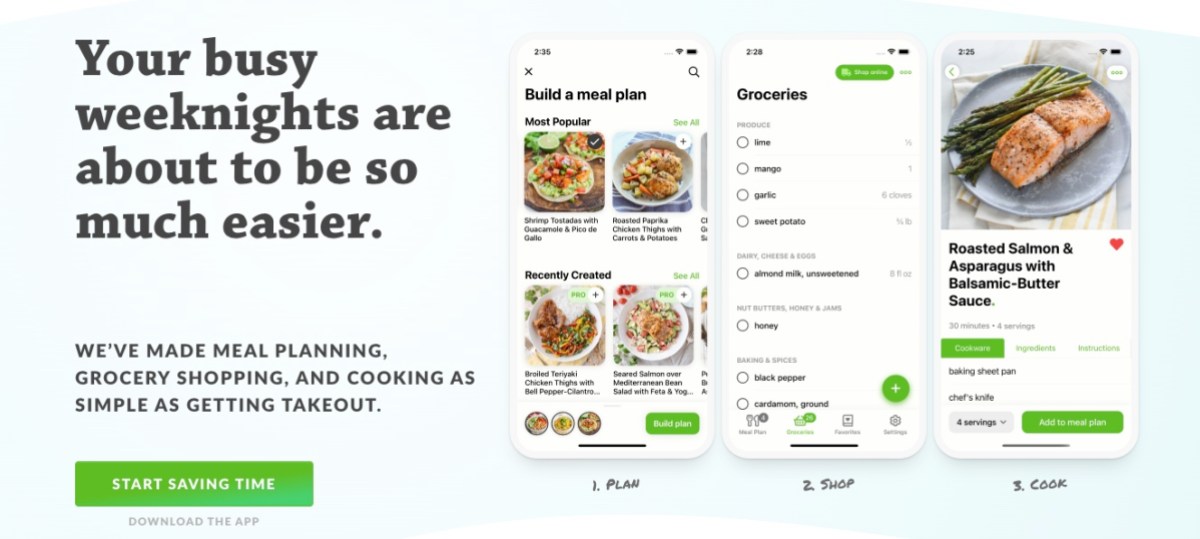 This app rules! You can tell it what you've got in your fridge already, your dietary preferences and foods you don't like and also specify your priorities for your meal plan, like minimal food waste or an inexpensive menu, and it helps you build out menus for the week and makes you a grocery list!!
---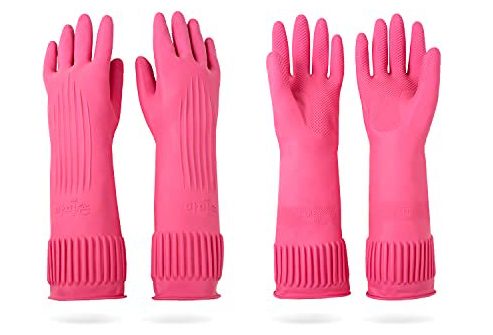 Let's be honest: it's usually not cooking I am avoiding, it's cleaning up after the cooking. These gloves last forever and make dishwashing much more pleasant, plus I can turn up the water to SCORCHING HOT for what I perceive is a superior clean!
---
When I'm cooking with a friend/partner or they are cooking for me, we can sit in the kitchen and gab! When I'm cooking alone, I am left with a nightmare scenario: my own thoughts. I've noticed that I'm way more likely to cook complicated recipes when I want an excuse to keep listening to the book I've become obsessed with, so I also allow myself a healthy amount of cheap psychological thrillers.