Phasefest is an annual three-day music and arts festival in Washington DC that never fails to pull together a stellar cast of queer musicians for your viewing and listening pleasure. It's like a mini queer Coachella but affordable and also indoors. Now entering its sixth year, another great Phasefest lineup has been announced!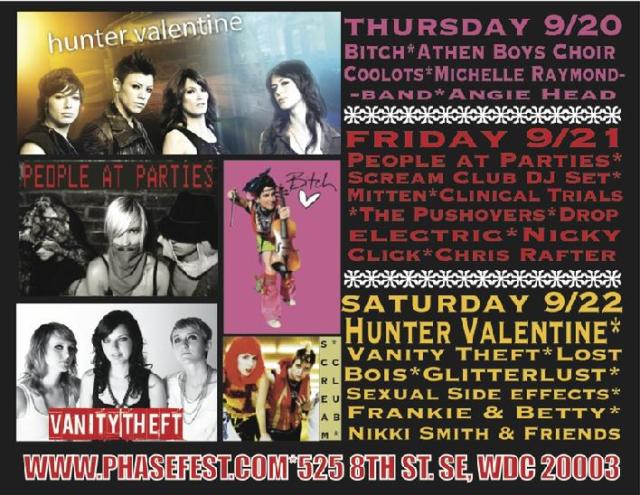 The Lost Bois! Clinical Trials! Mitten! People At Parties! See, the great thing about Phasefest is that there's usually something for people of all musical tastes and interests. You could go on Friday night to see Somer Bingham play cool music, and/or go on Saturday night to see Vero be cool. I bet she has an amazing rock stance. Or maybe you just wanna go so you can audition as one of Hunter Valentine's regional reps. Whatever you're into, I won't judge. It's going to be a killer weekend.
Phasefest will run from 20 – 22 September at Phase 1. Day passes or weekend passes will be available – you can find all the event and ticket info here.