In 2010, I pretended I was dropping out of school.
I had just moved into a house off-campus where I engaged, for the first time, in unsupervised recklessness, recovered from a semester-long "sabbatical" in which I wore readers and oversized sweaters with leggings every day, and was stuck in the middle of a severe caffeine addiction that required I drink coffee from my reusable mug no fewer than five times a day. (In other words: it was very much so the beginning of the rest of my life.)
And instead of going to the first, or second, days of class, I was in New York City at Soapbox Inc.'s Feminist Winter Term.
Amy Richards and Jennifer Baumgardner, co-authors of the world-famous Manifesta, have been working on developing, growing, and sustaining feminist programs since 2007 – when they held the first-ever Feminist Winter Term. They were my hosts when I registered for the program, and we even met in Amy's apartment. Together, the two women put together an impeccable adventure for us, a group of wily and wide-eyed teenagers exploring New York City for the first time with fresh eyes. And what better guides could we ask for?
At the time, when I registered for FWT in January of 2010, I was convinced that I would spend the rest of my days in feminism. (I still am.) Feminist Winter Term was a confirmation that I was in the right place and on the right path; it was a place where I communed with fellow teenage feminists and daughters of single moms, fellow rabble rousers and fellow bad bitches, and even super important people in the movement, all face-to-face. Now it's 2013 and the entirety of the Feminist Camps structure has been redone, revamped, rebuilt, and restructured for more participants of all ages and more opportunities to create change. It's amazing! But was I ever so young?
I would give a lot to be nineteen and rubbing elbows with Shelby Knox over Chinese takeout again, reading over manuscripts at the Feminist Press, traversing Manhattan and its boroughs in search of the right big buildings and feminist landmarks. It was the trip to Manhattan where I  first networked with the future of feminism, when I saw Babeland and Blue Stockings for the time. We went to Bust Magazine HQ, sat in the conference room of the Ms. Foundation for Women with leaders of nonprofit organizations, spoke with educators and administrators in feminist-focused graduate and PhD programs. We got our shit together and vibed with each other, got to know one another and then made plans to take over the world together.
You can have that.
Soapbox Media announced registration for its three Feminist Camp programs last week; they offer programs of varying lengths and programs built specifically for different audiences and clusters of humans. Each camp provides participants with the opportunity to explore New York City, make new friends and connections, and play a part in a movement that will, by the end, completely humble them.
To register for any of the feminist programs Soapbox offers, you're going to need a pretty penny and all of your personal information – if you do, then do not pass go and report directly to the Soapbox website to register. If you need financial assistance, reach out to the team and see what they can do for you – I inquired with the staff and found out that Soapbox has been offering one full and several partial scholarships each semester based on need and a mini-essay contest.
Here's a little overview of the three programs offered this round. Registration is wide open!
FEMINIST CAMP: JUNE 2-8, 2013, $1500
Feminist Camp is a transformative week of feminism in action that can't be found anywhere else.

Each day is organized by theme—Reproductive Justice, Sexual Power, Feminist Art, Philanthropy, and more—and we always include a Career Day that offers concrete information for entering the work world.

Feminist Camp is open to all who are interested in learning more about transforming feminist theory into practice. It is especially recommended for upperclass undergrads and recently-graduated individuals. We've hosted students of all genders, races, religions, nationalities and ages. We're committed to accessibility and will make appropriate accommodations for anyone interested in the program.

The $1,500 program fee includes housing, breakfasts, most lunches for five days, all programming, and a weekly MetroCard. The fee is $1000 if housing isn't needed. This fee does NOT include transportation to NYC, dinner, and other entertainment you choose to pursue on your own. We estimate $20 to $50 a day to cover these additional expenses.
I also happen to know, because I'm very privy to important information, that this year Feminist Camp will hopefully include a day on Women and Prison, the always-popular Reproductive Justice Day (tour of an abortion clinic, adoption agency, and home for parenting teens; meeting with the Doula Project and the legal resource National Advocates for Pregnant Women), Philanthropy, Bodies &  Power, and Career Day (which features mini-internships).
FEMINIST INTENSIVE: JUNE 19-21, 2013, $1500
The Feminist Intensive program was developed to bridge perceived gaps between academia and activism; to introduce faculty to diverse research undertaken outside of the academy and experience practices that have yet to be documented or codified into theory; and to create a larger community of feminist teachers and scholars. The $1,500 program fee includes the program fee, meals, and a Metrocard. This fee does NOT include transportation to and from NYC or other entertainment you choose to pursue on your own.
FEMINIST DAY CAMP: JUNE 24-28, 9AM TO 3PM DAILY, $1000
At Feminist Day Camp, rising high school juniors and seniors hone their leadership skills, meet inspiring activists, and tackle the real issues that impact their lives. Each day sounds a different theme—from media to mentoring—and participants will leave recharged and ready to positively impact the future.

Soapbox Feminist Camps are week-long feminist intensives. This program costs $1000 for the week and does not include housing.
Another sneak peek: this year Feminist Day Camp, which is a new program, will include workshops with Arts Effect (a feminist all-girl acting troupe) and the spoken word artist Kelly Tsai and media training with Jamia Wilson! (You may remember her from my Can't A Bad Bitch Use Twitter Anymoar article.)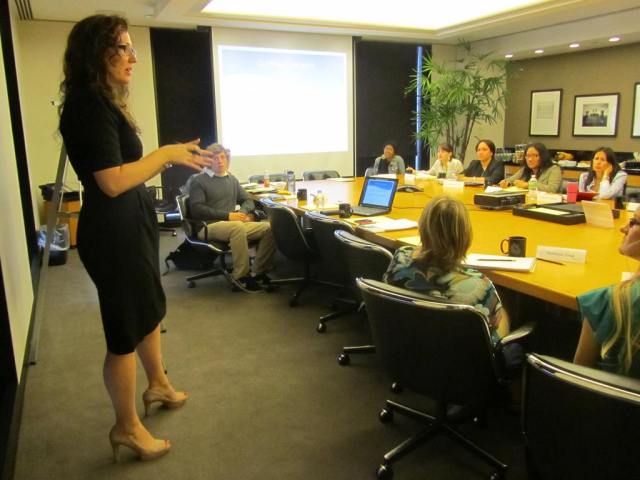 If feminism is your life blood, coffee is your source of inner power, and you have any inkling as to how to navigate the New York City Metro Area public transit system, register for one of Soapbox's Feminist Programs today. I made long-lasting connections through this program and I was barely born! You'll get the world out of it if you dream it so.
And if you're really lucky, maybe you'll get a career out of it, too.