Hi Straddlers and Happy Summer!
Summer Shenanigans are in full force right now around these parts. A glimpse of what I've been up to lately:
1) I had a 20-mile bike excursion with my girlfriend and saw parts of NYC that I've never seen before. This was all part of our summer bucket list which says that we have to ride more bikes (It also says we have to cook an entire meal over an open fire by summer's end).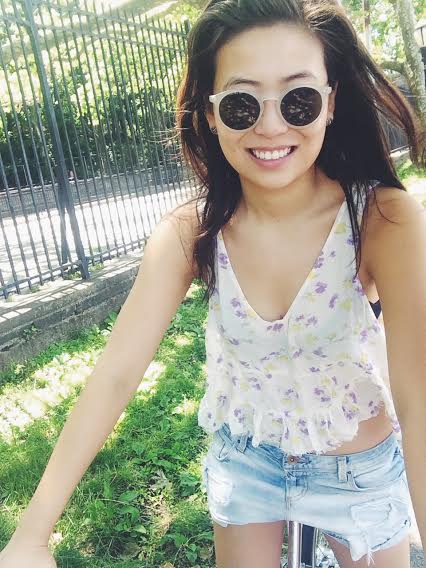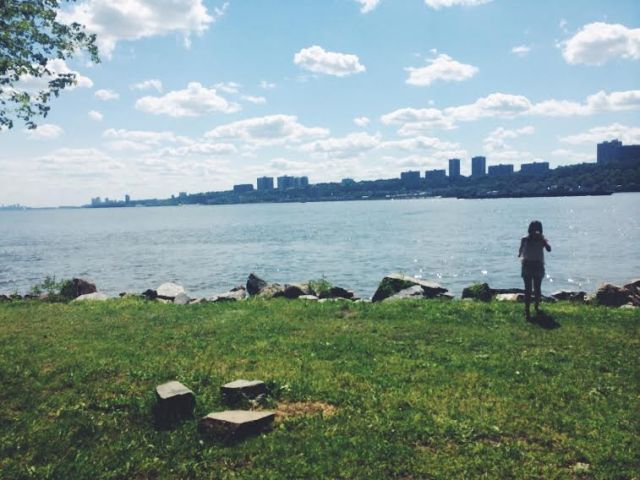 2) I had my second Pineapple Potluck dinner. This was one very casual and intimate and by that I mean it was hosted on my living room floor (yay for tiny New York apartments!). Everyone was asked to bring a dish from one of Alice Water's cookbooks but nobody really listened and that was fine because it was a very taystee evening nonetheless. I made these amazing collards with cumin and black mustard seed along with some shallot yogurt. My friend Emily made chocolate pink peppercorn ice cream sandwiches and my friend Shikha brought over her amazing Indian lentil dip. Too much rosé and too many tortilla chips were consumed, as is customary in the summertime.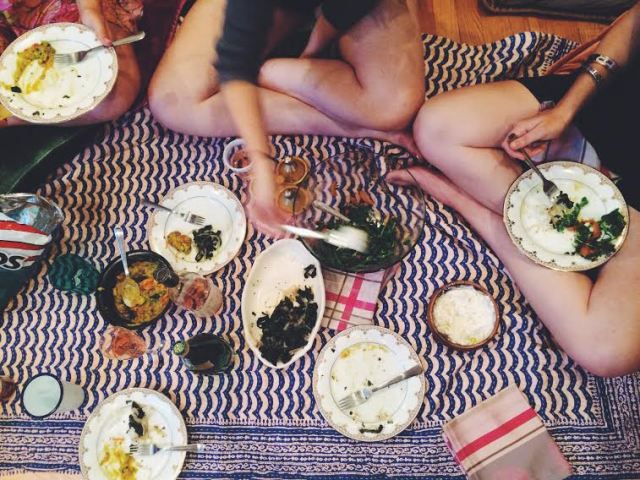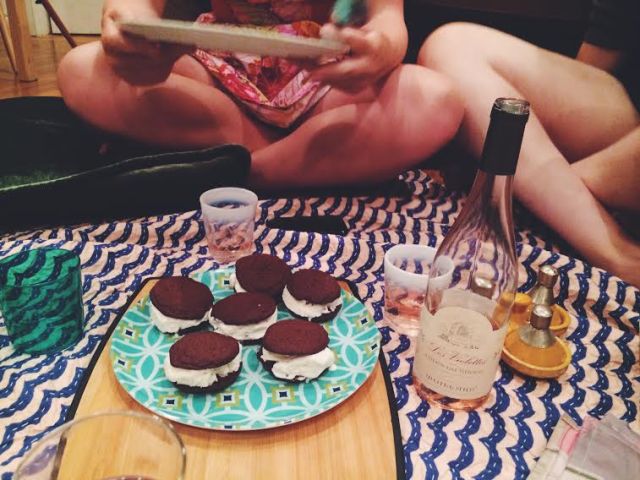 3) I have been eating ALL OF THE FOOD. Part of this is part of my new job as a writer for Epicurious and the other part is me having no will power at all.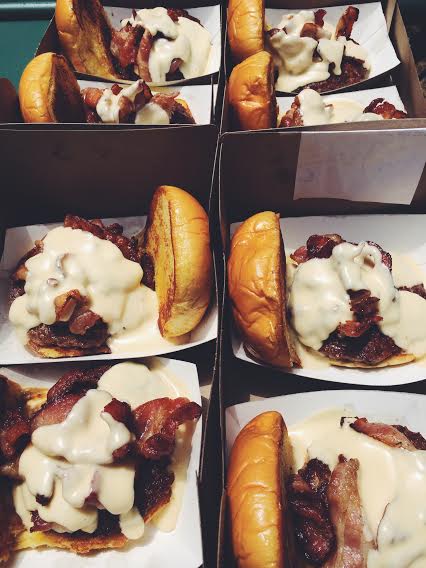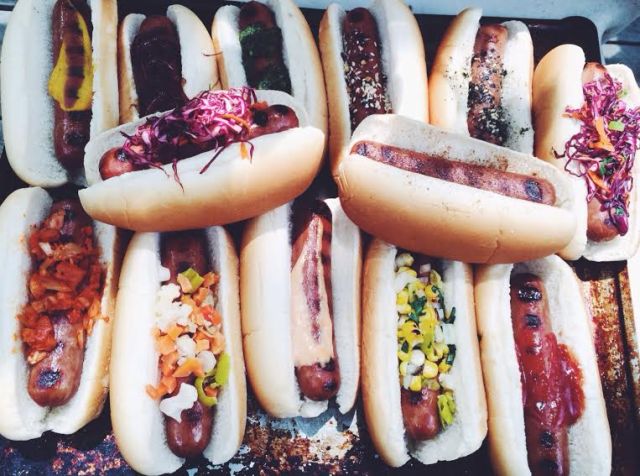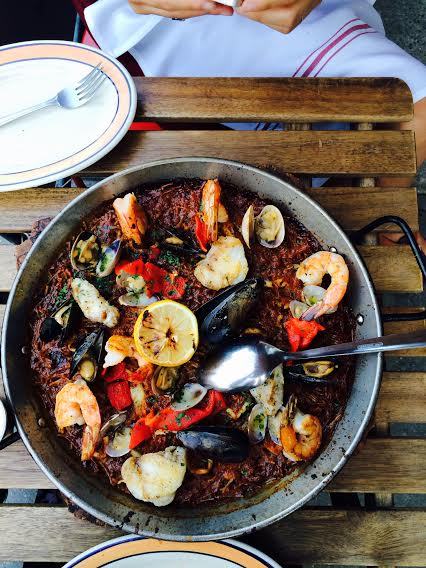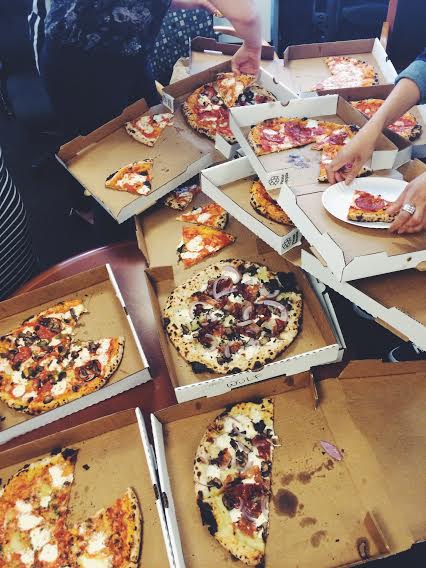 4) And and and….I became a ginger! I was meant to become a light brunette á la J. Lo (I actually took in a picture of her to the salon) but I came out with red hair and I'm not even mad about it.
5) Blogging about super important things like cobbler/ice cream pairings, how to cook with dates, and ways to up your s'mores game. Also, a love letter to chimichurri.
6) We have been enjoying Pride Week so far. HAPPY PRIDE, NEW YORKERS! Although we are missing most of it to go have wilderness adventures in Michigan this weekend, so live it for us please.
My recipe today is for a balsamic strawberry, rhubarb, and chia pudding! It's adapted from this recipe from The Year in Food and it literally tastes like summer. It also tastes like you are eating big spoonfuls of jam, so how can that be bad? My intent was to eat this for breakfast every morning with some homemade granola on top, but I made the mistake of whipping it out during the Pineapple Potluck dinner and the rest was history.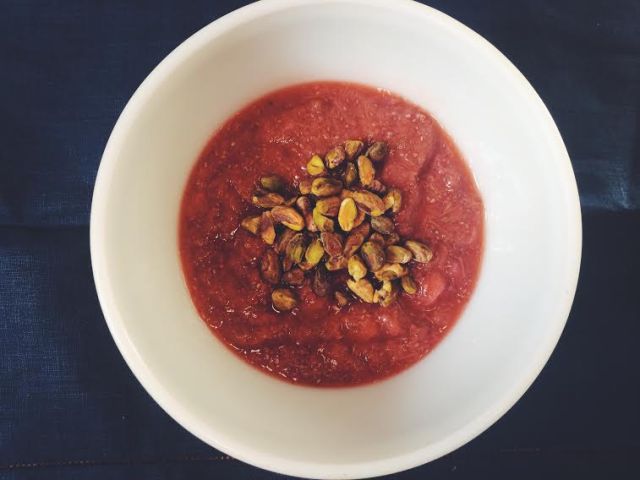 Balsamic Strawberry, Rhubarb, and Chia Pudding
Whatcha need:
3/4 pound rhubarb, washed and diced
1/2 pound strawberries, washed and quartered (halved if they are small)
1/4 cup honey
1/4 cup balsamic vinegar
1/2 vanilla bean or 1/2 teaspoon vanilla extract
1/4 cup chia seeds
Optional: nuts, seeds, granola, etc for topping
Directions:
COMBINE: rhubarb, strawberries, honey, balsamic, and water in a medium pot.
SLICE: the vanilla bean in half and scrape the seeds into the pot with the bean (or add the vanilla extract if using).
COVER: the pot and bring the mixture to a boil.
REDUCE: heat to low and simmer for 12 to 15 minutes, stirring occasionally, until the fruit has broken down.
REMOVE: from heat and set aside to cool.
STIR: in the chia seeds once the fruit mixture has cooled down.
LET SIT: in the fridge for 2 hours before eating.
---
Header by Rory Midhani