When we were considering our parenting decisions as a queer couple, we found very few books that weren't super heteronormative and cisnormative. Unfortunately, the quintessential What to Expect When You're Expecting wasn't written with queer moms, trans dads, non-binary parents and gestational carriers, and families that look like ours in mind. Popular parenting books tend to fall into "mom books" and "dad books." We can certainly read those books and replace "dad" with "non-gestational carrier" and "mom" with "gestational carrier" in our minds as we get the essential info. Don't we deserve better, though? Don't we deserve something for us?
In response to an A+ member's request, here are some books that queer the norm on parenting and family-making. To be honest, there still isn't a lot out there and what is out there still isn't inclusive of all of us. Even books written by and for gay dads and lesbian moms are primarily written with cis people in mind. That said, here are a few places to start if you're looking for some queer parenting reading, with the caveat that I hope we get even better, more inclusive representation in the future! In fact, if you know of some new queer, fabulous and/or especially trans-centered parenting book, please let me know in the comments!
---
Waffle read this cover-to-cover. I did not because I barely read any pregnancy books. Neither of us identifies as a lesbian, but this at least falls a little closer to how we identify our relationship (very gay). This is the lesbian version of the quintessential guide to all things getting knocked up. It has a lot of practical info about fertility treatments, the process of pregnancy and labor, and lots of other really useful, practical info. It includes info on intersex children, personal stories of lesbian pregnancy, and practical advice for non-gestational carriers. It's a little outdated in that it was last updated before same-gender marriage was recognized across the U.S., so some of the legal and partner stuff isn't true anymore. The author, Rachel Pepper, also takes a very specific opinion on circumcision (no), natural childbirth (yes), and breastfeeding (hell yes), which may be helpful to you or not depending on your own beliefs. All that said, Waffle enjoyed it a bunch and tried to get me to read it many times.
---
This collection of personal essays includes stories from gay dads, lesbian moms, single parents, donors, and children of parents who have used donors explores the way that donor-created and surrogacy-created families queer and change the family structure. This isn't a book with a lot of practical advice, but if you're thinking about creating a family using a sperm donor or surrogate, it's a good book to read to get some perspective on the complexity of DIY family-making choices.
---
This is the other book that Waffle read cover-to-cover before we conceived. This compilation of personal essays focuses on the experiences of non-gestational lesbian parents, including Harlyn Aizley's personal story. While Waffle doesn't identify as a lesbian exactly, this book does include a great essay by Polly Pagenhart about identifying as a "lesbian dad" that really spoke to him. It also includes an essay from a queer step-mom, stories about breastfeeding and bonding jealousy, and other issues non-gestational lesbian parents might experience. If you're the non-gestational carrier in your relationship and a book that focuses primarily on lesbian moms sounds like it'll have some useful info for you, you might find something real and reassuring in this anthology!
---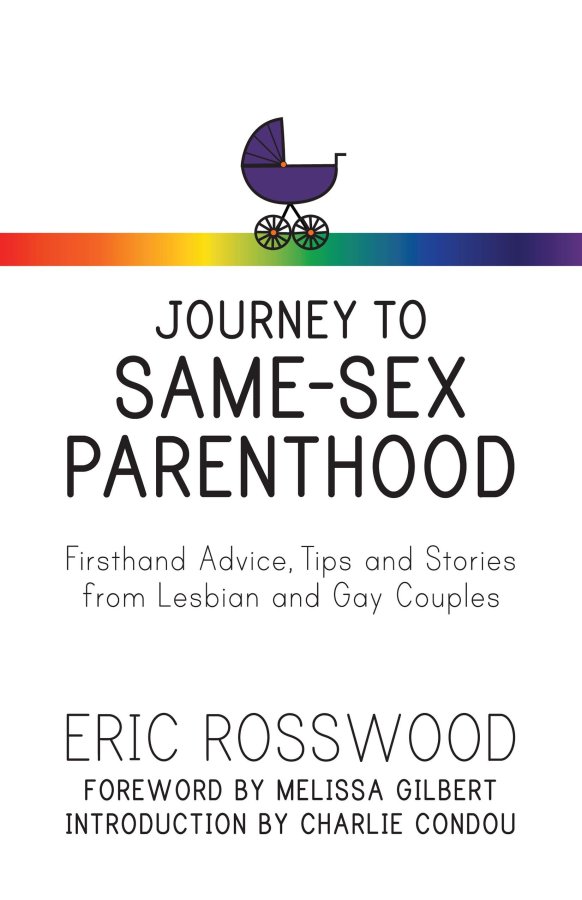 One of the few newer books on the market — Eric Rosswood, who is also the author of The Ultimate Guide for Gay Dads, organizes the book into five sections for same-gender couples: open adoption, foster care, surrogacy, assisted reproduction, and co-parenting. There are stories from same-gender parents woven throughout the book, as well as practical advice. As you can tell from the title, it focuses primarily on gay and lesbian couples.
---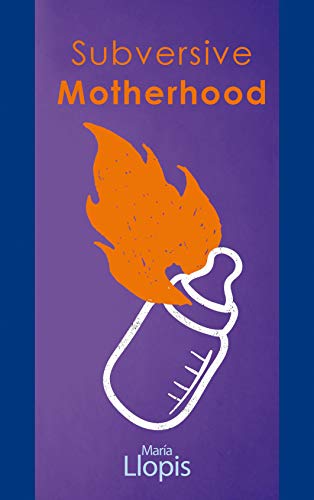 According to the description of the book, "Subversive motherhood is a book about motherhood as a sexual state, about pro-sex feminism and motherhood, about queer-trans-parenthood, about children's sexuality, gender queer parenting, trans-hack-feminist parenting, about capitalism and motherhood, matriactivism, matriarchy and ecosex." OK! I haven't read this one but now I want to?
---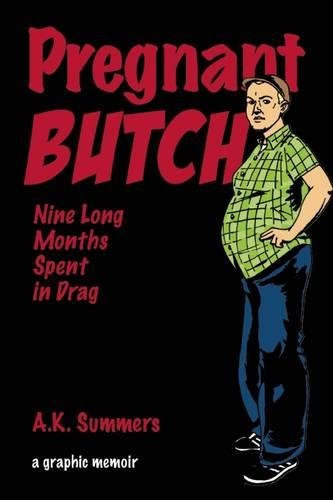 This fun graphic novel about Vee and Teek, a queer couple who decide to get pregnant, is dead serious about pregnancy real talk! Teek, who identifies as butch, gets pregnant and survives the cult of super-femme mommy-dom in a heteronormative world. I'd recommend it if you're MOC, butch, or identify as a masculine person who wants to get pregnant. Do suspenders count as maternity clothing? I say, "Yes!"
---
Obviously, there's a large gap in books about trans gestational carriers and trans moms in queer relationships. Bisexual people get kind of smushed in with lesbian women in most of these books. They are overwhelmingly written by white authors. There is little to no queer intersection with disability, race, religion, class or other kinds of diverse identities and experiences many queer folks have.
There's a lot more books, a lot more stories, that need to be written and shared. One day I envision a book that is truly inclusive of all pregnant people and all queer families. Until then, these books are still a refreshing change from the vast array of heteronormative options. I hope they're helpful to you if you're thinking about starting a queer family with your spouse or partner(s)!