Welcome to What I Wore, a series where I explore fashion as shelter in traditionally heteronormative and patriarchal spaces.
This week at camp I'll finally be free from the chains of both. Here's what I'll wear to celebrate.
---
Opening Ceremonies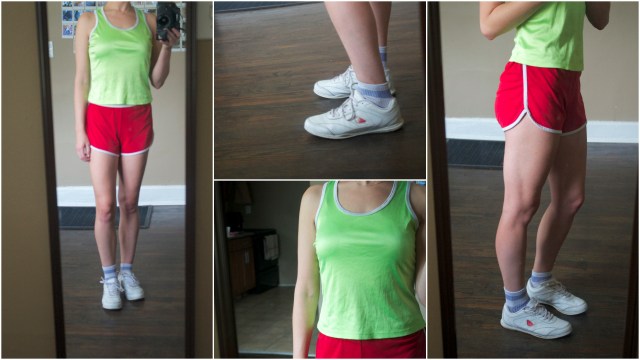 My house is situated on a very busy road. If I go outside to walk my dog or just walk to the market I will get honked at regardless of what I'm wearing, but especially if I'm wearing short shorts. So, I avoid wearing them even though it's a thousand degrees here and it feels nice to have wind rush across my legs. That means this week I'm going to wear every short short I have.
Plus, this is summer camp and I need to look the part. So, be prepared, be enthusiastic, and leave your bullshit attitudes and baggage at the door because we don't need it! Hey, you guys!
---
'Round the Campfire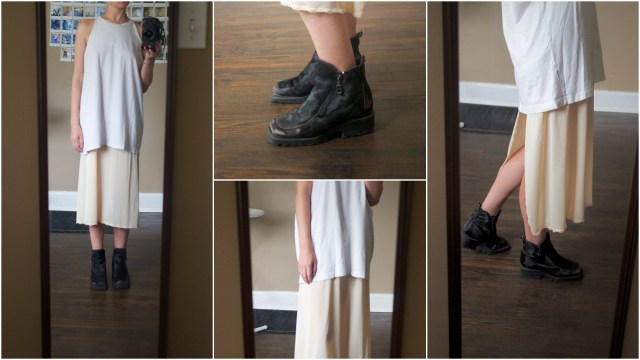 Here I feel like an Earth Mother. Like my name is Nia and I've never had road rage before. I'll go to sit somewhere and immediately be full of dirt and sticks but it won't matter. I consider it an honor to have been marked. I'll be even more at one with nature in these boots that have a faux hide base/coat. I walk with you but not on you.
---
Nature Walk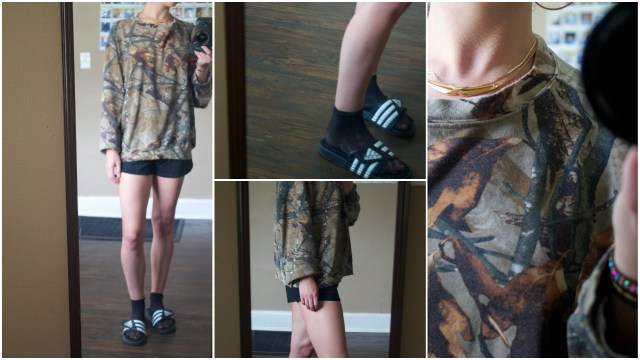 Recently I've underestimated mother nature. And she has let me know: no, you will not. It happened on a beach trip where I walked barefoot on a path of barnacle-ridden rocks out into the ocean and of course what ended up happening is I slipped and tore the bottom of my foot open. A tourniquet and passing out was involved. That same trip I went for a swim in the ocean even though the waves looked pretty rough and got tossed around underwater before luckily being shot out for air.
So, no more. I know your strength, bb. That's why I'm going to wear you like a jersey. My shorts will prevent me from going off path so as to not upset the ecosystem. My sandals will make me walk slower, giving me more time to really take in my surroundings. That said, I expect to 100% be confronted with a bear. My sandals will inhibit me from running, as I shouldn't. What's the jewelry for you ask? If I'm going to be eaten by a bear I'm doing it with a little flair!