Back in 2006, I went on an LGBT family cruise to Alaska with my then-kinda-girlfriend — it wasn't something I would've sought out on my own, but she was performing on the cruise and I was in an excellent position to be her +1. Despite being in my mid-twenties, I'd only just realized that I might be gay, and I'd been attempting to signal my hypothetical queerness to other hypothetically queer New York pedestrians the only way I knew how: by dressing exactly like Shane McCutcheon. But after a few days on the boat, everything changed, including my attire. Being in a place where it was assumed I was gay was so freeing!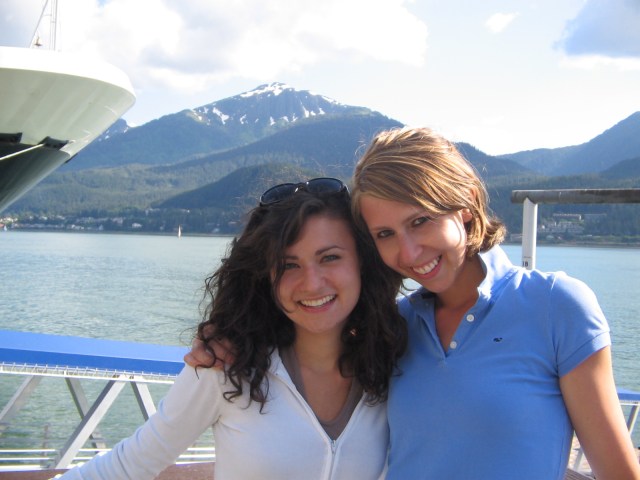 I'd never been less self-conscious in my life. Like we could both wear skirts and still be read as girlfriends, not girl friends. We could hold hands without risking dirty looks. We met lesbian couples of all ages from all over the world and heard stories we never would've heard back home. After the cruise I had a seven hour layover in Seattle and I spent it at the library where, for the first time in my life, I spent actual time in the LGBTQ section without looking over my shoulder to see if any straight people could see me or were judging me. That cruise gave me pride I didn't know it was possible to have.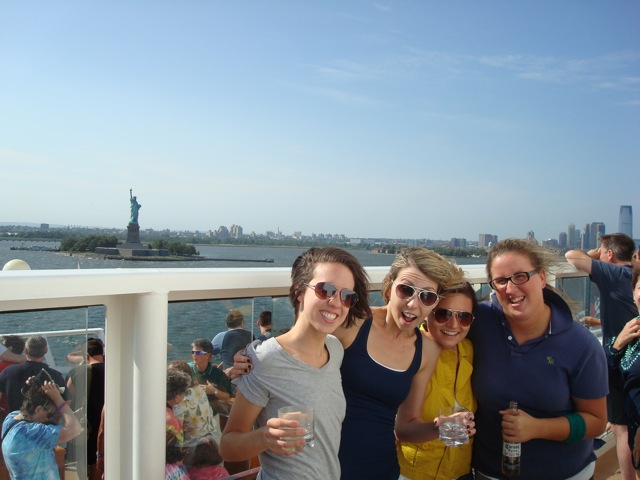 Taking trips like this have an entirely different effect on your conception of yourself than one night at a girl bar, one meet-up at a restaurant, one pride parade. When you're waking up, getting dressed, eating meals, invading small tourist towns, going to bed, laughing at comedians and hanging out with other queers 24/7 for an entire week, your entire worldview can shift just like that.
But way before A-Camp and way before those other LGBT cruise companies I traveled with, there was Olivia. Olivia actually began as a music label in 1973, with ten staff members distributing EPs of women's music throughout the country, a network that became its own kind of community, connecting women all over who didn't know other women like them. At a Seattle concert, a woman told Judy Dlugacz offhand that she'd love to see a concert like this on a boat. That got Dlugacz thinking. Back in 1990 it was next-to-impossible to find a cruise line willing to rent out to a group of lesbians, but they finally found one, and the 600-passenger trip filled up pretty much immediately. (Sound familiar, A-campers?)
Olivia has been providing lesbian and bisexual women with a chance to be surrounded entirely by their own on vacation ever since, booking special guests like Wanda Sykes, Lily Tomlin, k.d. Lang, Billie Jean King, Maya Angelou, Edie Windsor, Melissa Etheridge, Patti LaBelle, Martina Navratilova and Sheryl Swoopes.
We're pleased to announce that after many years of hoping, wishing, praying and dreaming, they've invited us on an upcoming trip. I mean I could really use a vacation! And I bet you could too.
From November 5th-12th, 2016, we'll be on an all-inclusive vacation in Ixtapa, Mexico. Did you know that "all-inclusive" means your accommodations, food, beverages (including alcohol), most activities, and entertainment and programming is included in the price?! Also, there's a special discount code for Autostraddlers!
What's included:
Accommodations for 8 days/7 nights at the all-inclusive oceanfront resort (that means you can eat and drink all you want for free!)
Three restaurants and three bars
Centrally located swimming pool and beach
Access to a wide menu of exciting land and water sports including beach volleyball, fitness classes, fitness room, water aerobics, circus school, flying trapeze, kayaking, tennis, basketball and ping-pong
Optional excursions including zip-lining, ATV-riding, golf, shopping, sailing, snorkeling, sunset cruises, city tours, horseback riding, swimming with the dolphins and deep sea fishing
Olivia's signature events and programming
---
Who will be there:
Cameron Esposito—you know, the cute lesbian comedian who debuted on The Late Late Show with Craig Ferguson, is starring in the new film, Mother's Day, with Julia Roberts—and who will be joining us at our 7th annual A-Camp this May/June. You've also probably seen her on Comedy Central, read her biweekly column on The AV Club, or listened to her hilarious sophomore album, Same Sex Symbol.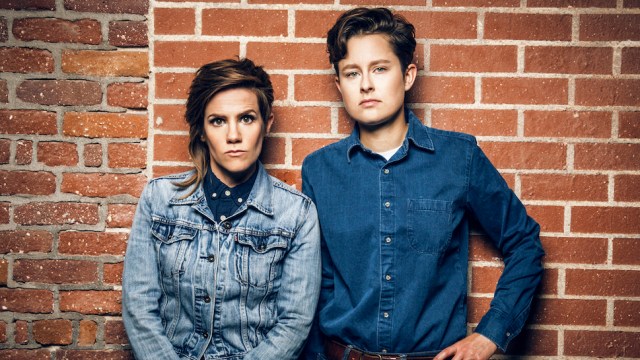 Cameron's equally cute wife and sidesplitting comedian, Rhea Butcher, will also be joining us (you may have seen her on Buzzfeed solving all your lesbian problems), along with comedians Dana Goldberg, and Sandra Valls.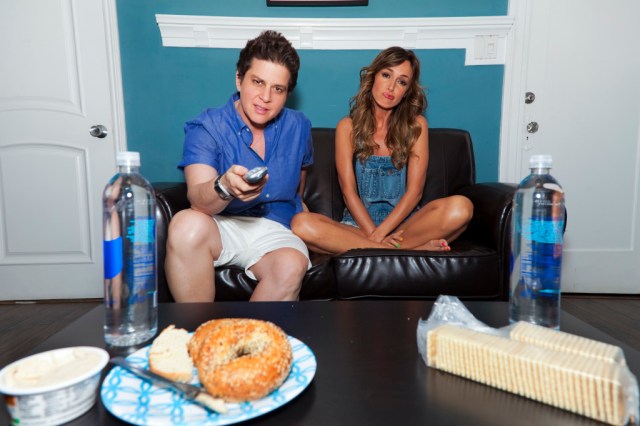 Who else? Julie Goldman! Who you may recognize from her current claim-to-fame, The People's Couch on Bravo, or else from her storied history with Autostraddle as a co-star of In Your Box Office and talent at our first three A-Camps. She will be performing her amazing stand-up at the resort. And probably getting me into trouble.
Musical guests include the legendary Gina Breedlove, and we'll also be gifted with sexpert Jenny Block and Yoga instructor Richelle Donigan (known for her Bay Area Butch Yoga classes). And DJ Tatiana and DJ Christie James will provide the beats so we can dance our butts off.
---
A Little Bit Of A-Camp on an Olivia Vacation
Here's a deal: a lot of our readers have been suggesting something like this for a long time — they're not up for the rustic accommodations offered at A-Camp, but they sure would like to spend a week surrounded by other like-minded queer women. In addition to that, some of you want something else altogether because you like your vacations to be more like, well, you know, vacations: Jet-Skis! Beaches! Cocktails! Authentic local cuisine! Riverboats! Sights and sounds! But that's never been something we've been capable of pulling off ourselves.
Luckily that's Olivia's bag, and we're really excited to check out what they do.
I'll be there along with my fiancée Abby, (a.k.a. A-Camp Coordinator of Logistics, dinosaur film enthusiast, and Autostraddle Instagram captain) as well as A-Camp co-director Kristin Russo of Everyone is Gay and her wife, touring musician Jenny Owen Youngs.
We'll all be there hosting some Autostraddle-themed happy hours and possibly some other activities to be announced soon and we're super excited to bring the A-Camp/Autostraddle flavor to Olivia's vacation this November!
---
Also Also Also
Here are some interesting programs and things about Olivia that you might not know about:
Sisters At Play: This exclusive program, led by Sisters Coordinators, is for women of color and their friends and includes discounts as well as special activities, mixers and excursions on the trip itself.
Solo Travelers: If you're coming alone, you can get your own room or be matched with a roommate, and also have the option of attending private cocktail parties, a special seating area in the dining area and special events and activities.
Intergenerational Bonding: Olivia attracts women from age 21 to 92, which I could not be more pumped about! Much like A-Camp, there's a huge chunk of Olivia travelers who have been on upwards of ten vacations with the company.
Value: Olivia isn't the cheapest vacation option, but they put a lot of care into building a high-quality experience. And they have great payment plan options!
By Women For Women: If you want to support an independent business run entirely by lesbians, you have very limited options! This, however, is one of them.
Book with our Special Promo Code for Autostraddle Readers and get $250 off + free extended payment plan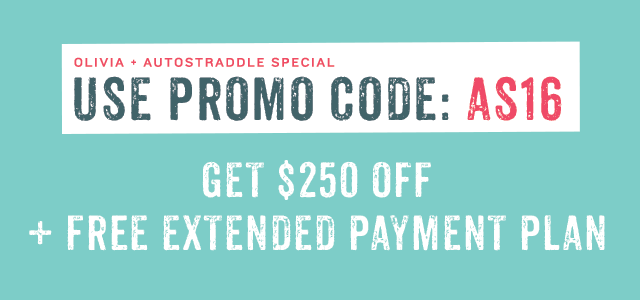 Which means if you book in May for example, your payment plan will be as low as $180 per month.
We really hope to see some of you there because, like I said before, we need a damn vacation and we're really looking forward to this one — it definitely won't disappoint.
---