Hey, did you watch the 50th Anniversary of the Country Music Awards last night? I didn't either! But I did watch Beyoncé and the Dixie Chicks' performance of "Daddy Lessons" and hot damn! It's so fucking amazing. Let's take a moment to appreciate it.
First off, Beyoncé appears in a killer, shimmering dress with puffy-ass sleeves and wearing lots of pearls and looking hotter than everyone in Nashville. Then country music rebels Natalie, Martie and Emily are right there alongside her making a huge comeback on stage and looking great doing it. Y'all, watching badass women from Texas saying TEXAS on stage made my heart flutter.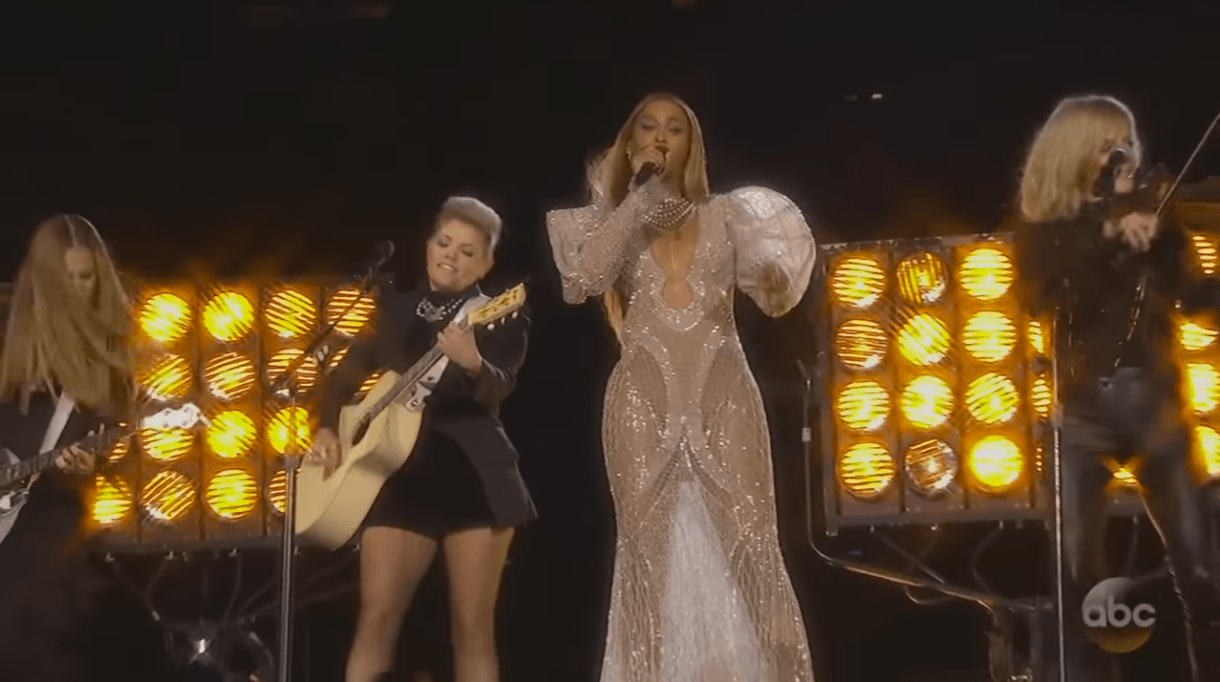 Omg then the band! There was a whole band of horns and strings playing the every living fuck out of "Daddy Lessons."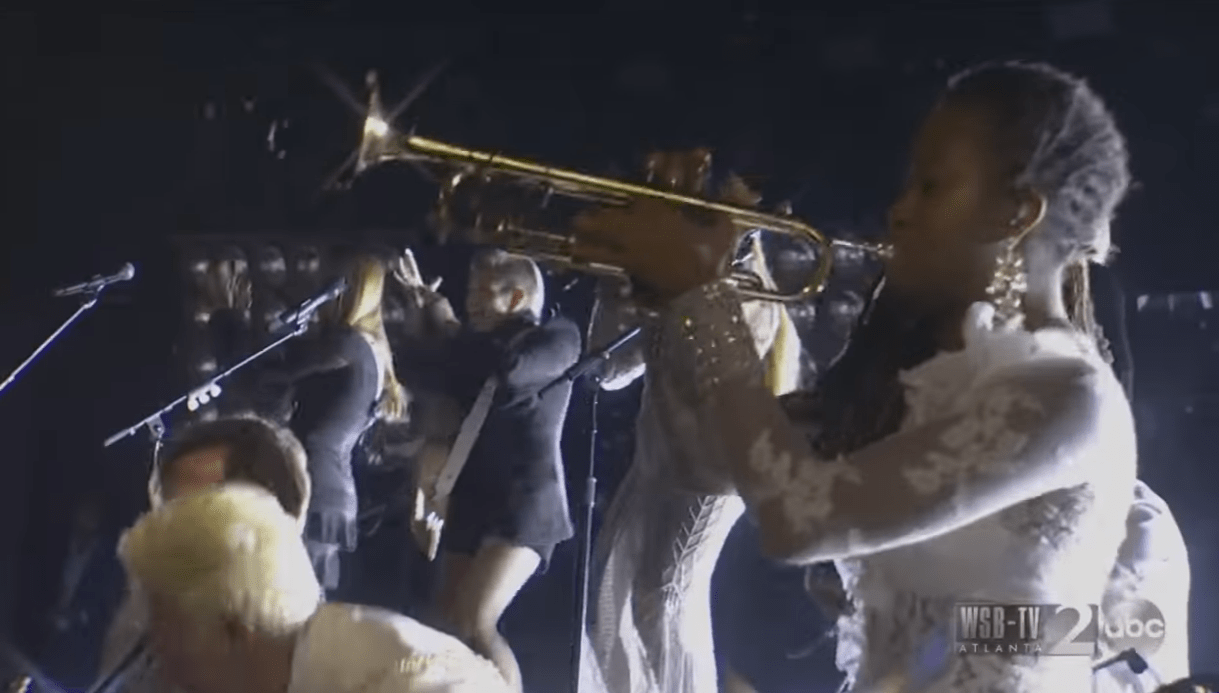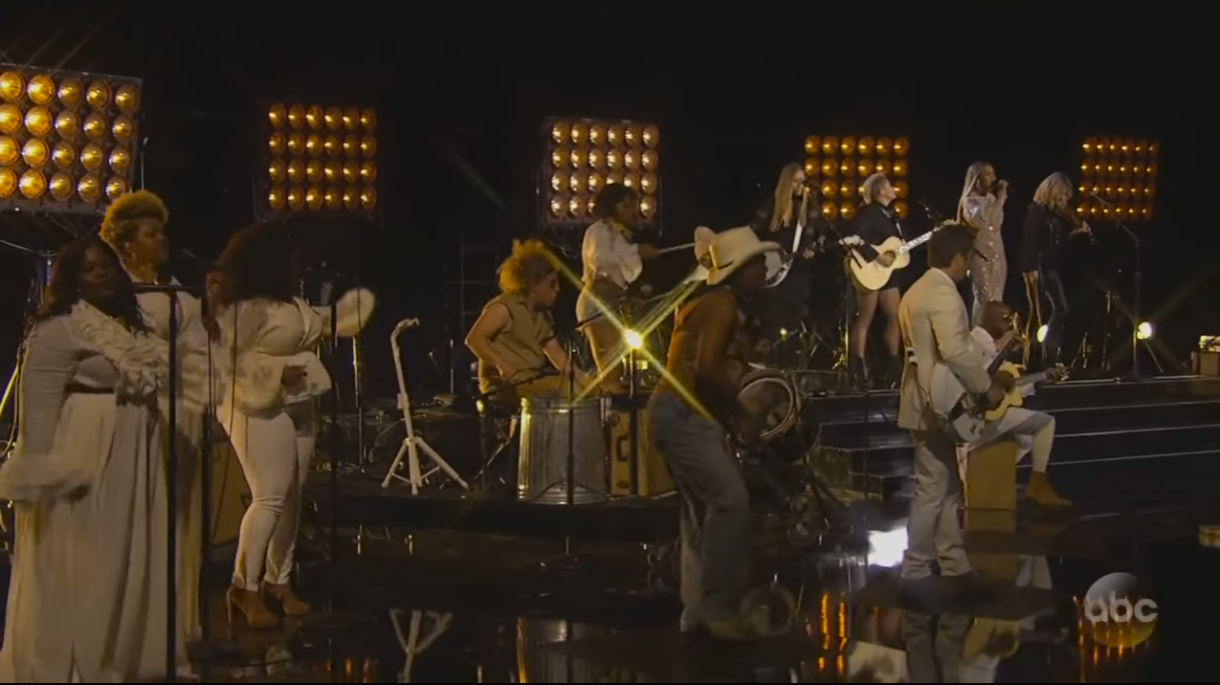 It was super refreshing to see the majority of the people on stage were black folks, which I don't think has ever been done on the Country Music Awards stage. Black people had a major hand at creating and shaping country music even though many country music fans don't know that history and took to social media to spew some hateful, racist commentary on the performance. Some country music fans criticized the CMAs for promoting Beyoncé and the Dixie Chicks, who they view as anti-police and unpatriotic.
I think my favorite part of the video was looking at the country music artists' faces in the audience during their performance, which was a mix of wow, is this happening and I guess I'm enjoying this. Matthew McConaughey was clearly super into it and Kenny Chesney was disinterested at best.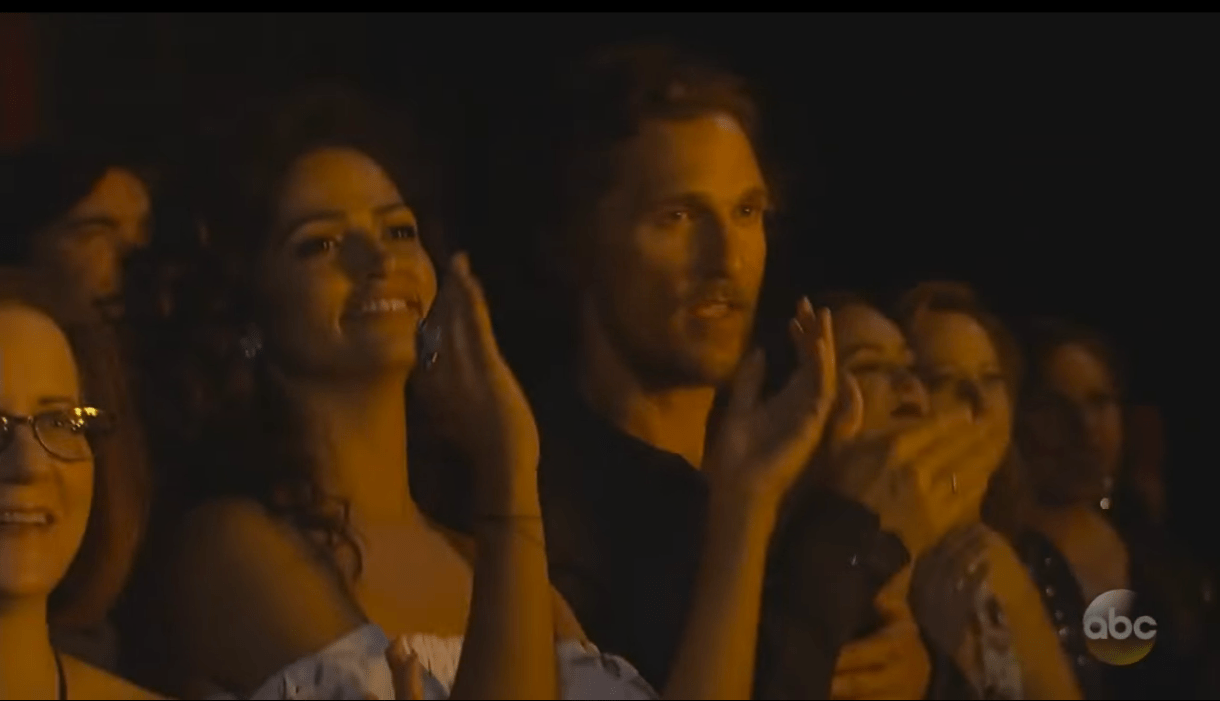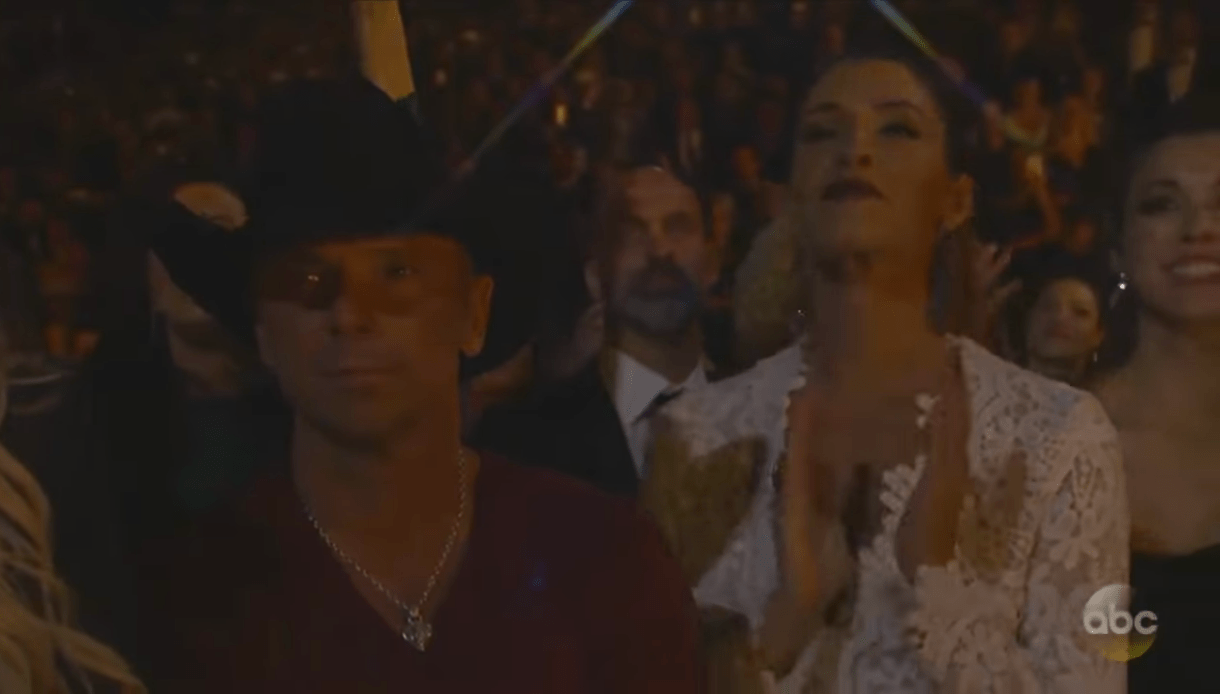 Beyoncé and the Dixie Chick's performance was a rousing good time and definitely felt like a Moment in Country Music History, a testament that country music isn't as clearly defined as we thought it was and is showcased through the various genres melded together in "Daddy Lessons." Also who doesn't love unapologetic, badass women coming together and dominating a stage? If country music keeps this up, hell, I'll probably tune to watch the CMAs in next year.