There's this new movie and it feels important.
Especially if you've ever been picked on, or bullied, or alienated, for whatever reason — like, hmmm, I don't know… being gay?
Or a redhead or a treehugger or tall or short or the list of possibilities is endless.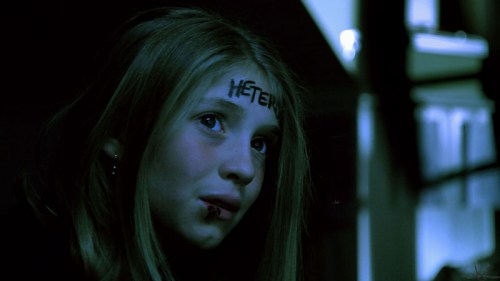 Wingspan Pictures has produced Love Is All You Need?, the predecessor to a feature-length film that I have really high hopes for. I was lucky enough to attend the screening, which means you get to watch parts of it, too! Here's what's going on:
"Love is All You Need?" tells the story of Ashley, a young teen who is raised by the 'picture perfect all-American family' in the suburbs of California – with two moms, two grandpas, two uncles, and a little brother. But Ashley has a problem – she has a crush on a boy at school, which is against everything this world has ever taught her.
Ashley lives In a world where the terms "gay" and "straight" are switched, this young girl must face the fact that she is straight in a gay world. This undeniable attraction to the opposite sex causes her to be the constant target of verbal and physical abuse until she is driven to a tragic end.
And here's your sneak peek at the red carpet interviews after the first LA premiere!
Learn more about Love Is All You Need? and while you're at it, be a fan on Facebook!