Did you know that Julie Goldman invented the word "celesbian"? Did you know that Brandy Howard has been in commercials for three different brands of light beer? Well, get ready to know even more about these two ladies and their cervixes as Julie Goldman & Brandy Howard re-enact & review Hot Tub Time Machine in Episode #5 of the CULT HIT INTERNET TEEVEE SHOW Julie & Brandy in Your Box Office.
If you haven't already seen a little PSA called "YES HOMO," then you should, because it's also about Hot Tub Time Machine.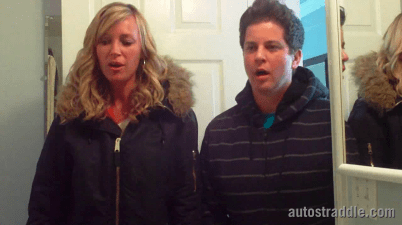 "Hot Tub Time Machine" is a little buddy boy comedic romp through the '80s starring your good friends John Cusack, that guy from The Daily Show, that guy from The Office and Chevy Chase. Also Lizzy Kaplan was in it, says IMDB.
Julie Goldman and Brandy Howard are the Matt and Ben of Lesbian Movies. They are a sensational acting/writing duo that are trying to cause a sensation with their sensational, lesbian romantic-comedy, Nicest Thing.
Since no one wants to make their movie or cast them in anything, they feel it is their duty to harshly judge everyone else's work, based on a sliding scale of rage, bitterness, lesbianism, and lack of any real significant training.
+
Also someone made a fan page for Julie & Brandy on Facebook, and it wasn't us, but you should go be its friend or like it or whatever it is you kids do these days. Sext it.
If you wanna be the first fan on the block, you can always catch the latest from Julie & Brandy on our Blip-TV Channel!
If you missed the very important PSA that is directly related to the topic of this here post, watch it here:
+
+