Hello Star Shines! Bly here to give you a look at beautiful, sunny Palm Springs. It's not only about the mecca of Dinah Shore weekend; there's so much to do in Palm Springs: shopping, foodie endeavors, nightlife and chilling in the sun.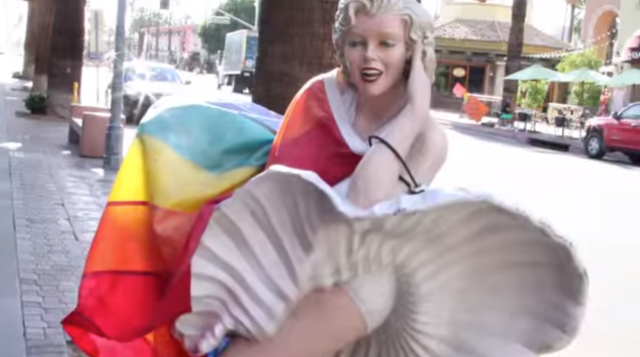 The one place you should definitely check out is the Uptown Design area. There are a ton of great restaurants, coffee shops and bars to check out. For a more low-key, chill vibe and a great cup of joe head to Ernest Coffee Co. If you're looking for a cozy, darker atmosphere check out BAR; they have an extensive liquor list and this amazing street art with two girls holding a snake.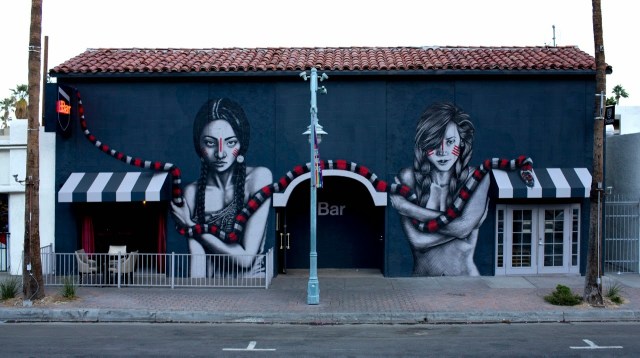 We then headed to the Aerial Tramway to get some of the best views in Palm Springs. All you have to do is go up 8,000 feet in the World's Largest Rotating Tramcar. It's actually quite cold at the top. Protip: Check the weather before you go. As we were walking along the trails we saw signs that you should smell the crack of the tree for a lovely scent. It's true!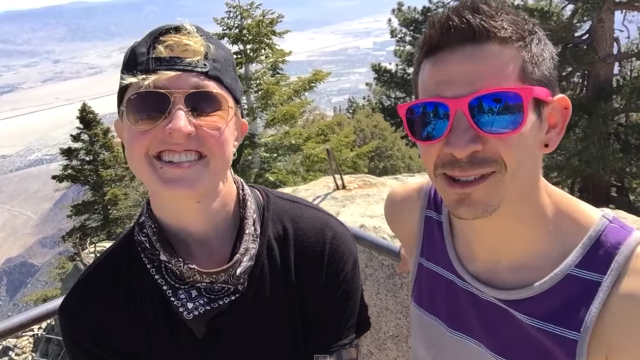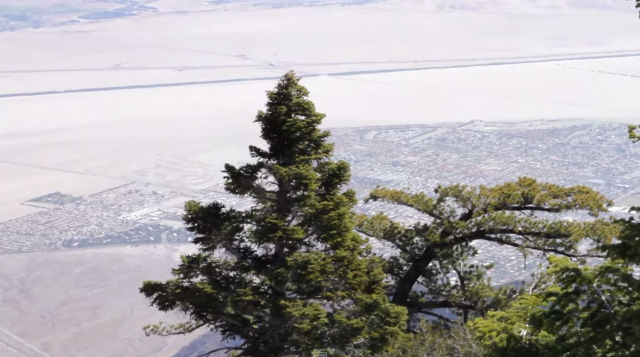 While I was in Palm Springs I stayed at Casitas Laquita, which is a women-only resort. It was during the week so it wasn't at full lady capacity, but they had fresh baked cinnamon bread waiting for me in my room.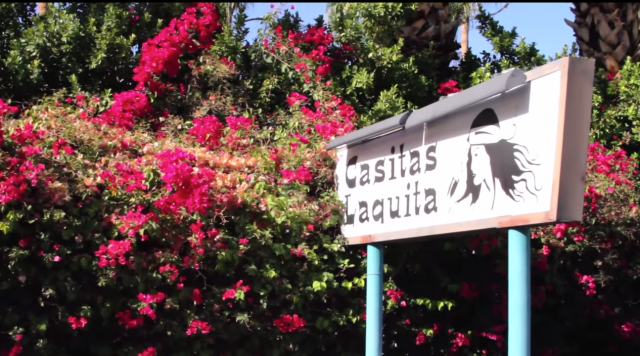 The Dune Buggy Tour is great for adventure seekers. After I got over the fear of thinking I was going to die and/or flip over in it, I really enjoyed it. It felt like we were going 100 mph through the desert. I felt like my life was in good hands. The driver with no teeth seemed to know how to navigate the desert at 100 mph just fine.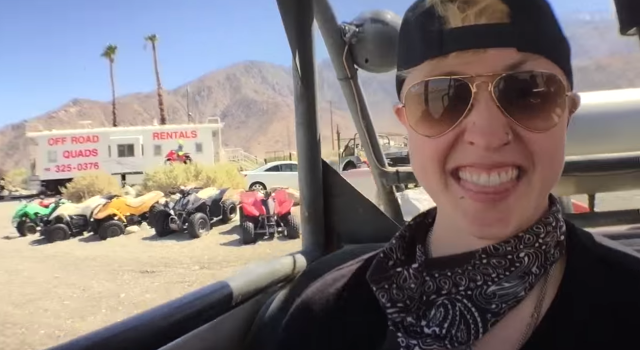 There's really something for everyone in Palm Springs, whether you love to get away and spend time relaxing by the pool, or you're a shopaholic and want to browse the storefronts of the Uptown Design area. For the foodies, you could spend a week or more just trying all of the amazing restaurants and bars. For the thrill seekers, you can rent some ATVs and dirt bikes and hit the sandy dunes or let someone whip you around in a dune buggy.The outdoorsy types have plenty of hiking trails to check out and if you like to hit up a museum or two you can do that too! It's a true desert playground. Check it out in the full episode below!