By Rachel Vanning, blogger at Moms in Babeland and co-author of Moregasm.
+
Okay, so Valentine's Day is basically a made up holiday intended to sell cards and candy and antidepressants. We all know this. But I think we also know that when life gives you lemons in the form of corporate-sponsored bank-breaking holidays, you make sexytimes. I can't think of any better way of sticking it to Hallmark/Russell Stover/Build-A-Bear collectively than getting your Cupid's arrow all up in a cute girl for the occasion. I say this not just as the co-owner of Babeland, but as a cheerleader for queer sex everywhere: I hope you will be getting laid this Valentine's! And if not by someone else, then take care of it yourself, OK? The more orgasms you have, the sexier you are: you're building up sexual juiciness and energy, it's like money in the bank of life. And masturbation totally counts.
But let's say you have a date. And if you do, it's Valentine's Day, so bring a gift.
Here's a sex toy gift guide culled from the best of Babeland and some other sex suppliers. Chocolate is fine, but why beat around the bush when you can dive right in?
A good strap-on is not required for dyke sex, but certainly recommended for expanding ways to get it on. Or just expanding.
The leader of the pack is the SpareParts Joque Harness. Totally comfortable and solid. Get it with a Vixskin Mustang dildo and a vibe, and save 15% on the whole kit.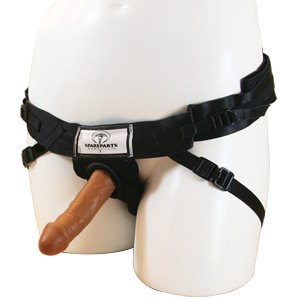 If you want something with more of a leather and femme feel, check out Aslan's Minx harness. Aslan's products are pretty much the best out there if leather is what you're looking for, and Valentine's Day is no time to skimp!
Maybe you're set on the strap-ons, but haven't updated the vibe stash in a while. The wide wide world of vibrators is full of new and fancier models, quieter, sexier, and more powerful than ever before, perfect for partner or solo play. The vibrator companies are sort of like Facebook and Google, slugging it out to see who will be the market leader, and you're the one profiting off their oneupmanship; the result for vibe fans is an outstanding array of new offerings. Here are three of the newest from some of Babeland's best suppliers.
Je Joue Mimi– Small, simple, sleek and strong. You haven't seen something so tiny but sexy since you found that Ellen Page tumblr for the first time.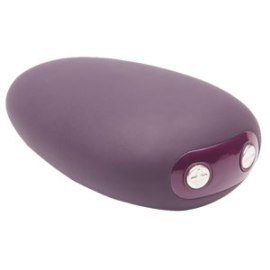 Form 3- Jimmy Jane keeps hitting it out of the park. Form 6 and Form 2 are each category-killers and now comes the totally innovative Form 3. Trust the company with the smoothest interface of technology and design to make a toy that incorporates the sensitivity of human touch. The slightly curved profile fits the shape of her/your body but also the shape of your/her hand, making the experience blissfully ergonomic for everyone.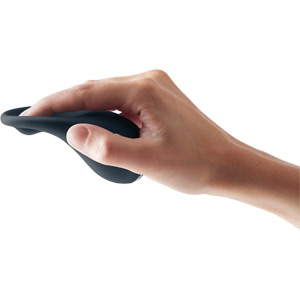 Soraya from Lelo, which is the biggest of the new breed of high quality vibe companies, is bringing the bling with this gold accented vibe that features both clitoral stimulation and penetration. Also, it looks like a spaceship!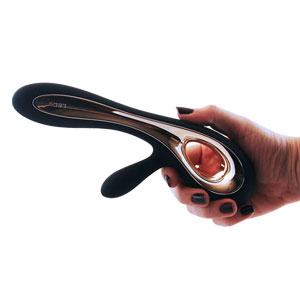 And for those of you who don't care to break the bank on these luxury items? Try this vibrating rose– gets you some credit for buying flowers, shows you have a sense of humor, and it actually is a decent vibe.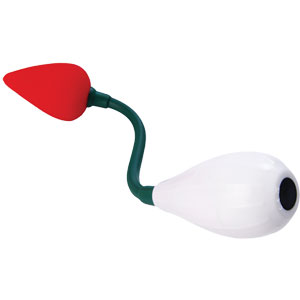 One of the delights for kinksters is that there's always some sharp or dangerous new gadget to add to your toybox.
This slip on claw is sure to terrorize the one you love via a killer temporary manicure! And for bondage on a budget, try the Homodepot for a roll of stretch film. Intended to wrap up rugs and other items for a move, it works to secure other loved ones as well. Only $7.95, and free shipping if you buy $249 worth of lumber for the dungeon or whatever!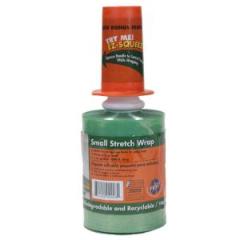 And please, don't forget the butt. There's lotsa pleasure to be had from backdoor delights, and if you or your partner have been curious about trying something new, this gently curved silicone plug with a matching high-quality anal lube might be just the thing.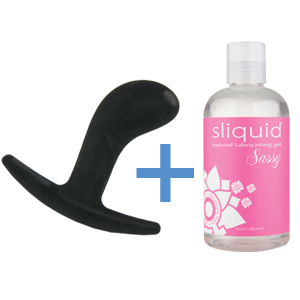 For those of you who want your Valentine's date to include dinner and a movie, but preferably a sexy aspirational porn movie, check out queerporn.tv for authentic depictions of queer sex and pleasure.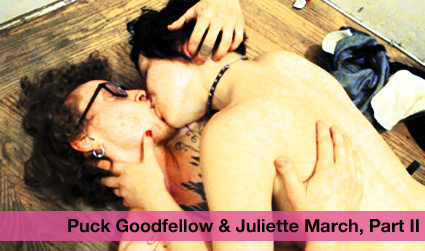 And last of all, don't forget the lube! Actually, this really should have gone first. Like for real, this is something you should use before using any of the above. Here are two of my paraben-free favorites.
Pink Lemonade Good for Valentine's Day or picnics in July! Because sometimes you need a refreshing beverage when eating out. It's paraben and gluten and sugar and glycerin free and vegan and practically made of angels' tears, so there is NO REASON not to put this in your mouth RIGHT NOW.
Babeland Organics Between the aloe and the organic-ness and the way your skin feels amazing afterwards, this may well be the second best thing to happen to your body after the smoldering sexpot who got it all over you. And that's saying a lot.