Sometimes the Amazon Prime original series Transparent is criticized for being a show about a trans woman that focuses too much on her cis family — but although Maura's transition is what jump-started Transparent's narrative, it's never been a show about any single person. It's a show about the entire Pfefferman family, and Season Four finds its footing by centering its family's relationships and inheritances. Often when Transparent has kept the focus on Maura and her transition, it's isolated her and shown how she feels separate and apart from her family and the queer community at large. Season Two ended with Maura feeling cast out at Michfest, Season Three with Maura learning she can't undergo surgery or take hormones due to a heart condition. In Season Four, by revealing and diving deeper into the entire family's history and inner feelings, including Ali's struggle with her own gender identity, Maura is never alone.
Transparent began with the Pfefferman family's patriarch opening up to her family that she is actually a trans woman and not a man, and that she's been a woman for as long as they've known her. This revelation didn't just shift the way the Pfeffermans relate to each other, bringing them together and splitting them apart in new ways, but it also shifted the way they relate to their own gender and sexualities. One wall came down and the floodgates opened for everybody. Over the years, Maura has revealed her buried truths, shared her traumas and triumphs, what she's inherited from her ancestors and passed down to her children. Her children and ex-wife have, in turn, done the same, with decidedly mixed results, and in Season Four, all those paths converge.
Through flashbacks and recollections, Transparent has addressed inherited trauma before, showing familial connections through the story of Gittel in Germany during the Holocaust; and using Emily Robinson, the same actor who played young Ali, to play the young version of her grandmother. They've showed in a beautiful way that no matter how much we try to forge our own paths, we can't escape our family and our culture.
At the start of Season Four, Maura's invited to speak at a Judaism and Gender conference in Israel, and Ali comes along on the trip because her ex wrote a truly terrible poem about her in The New Yorker and she needs an escape.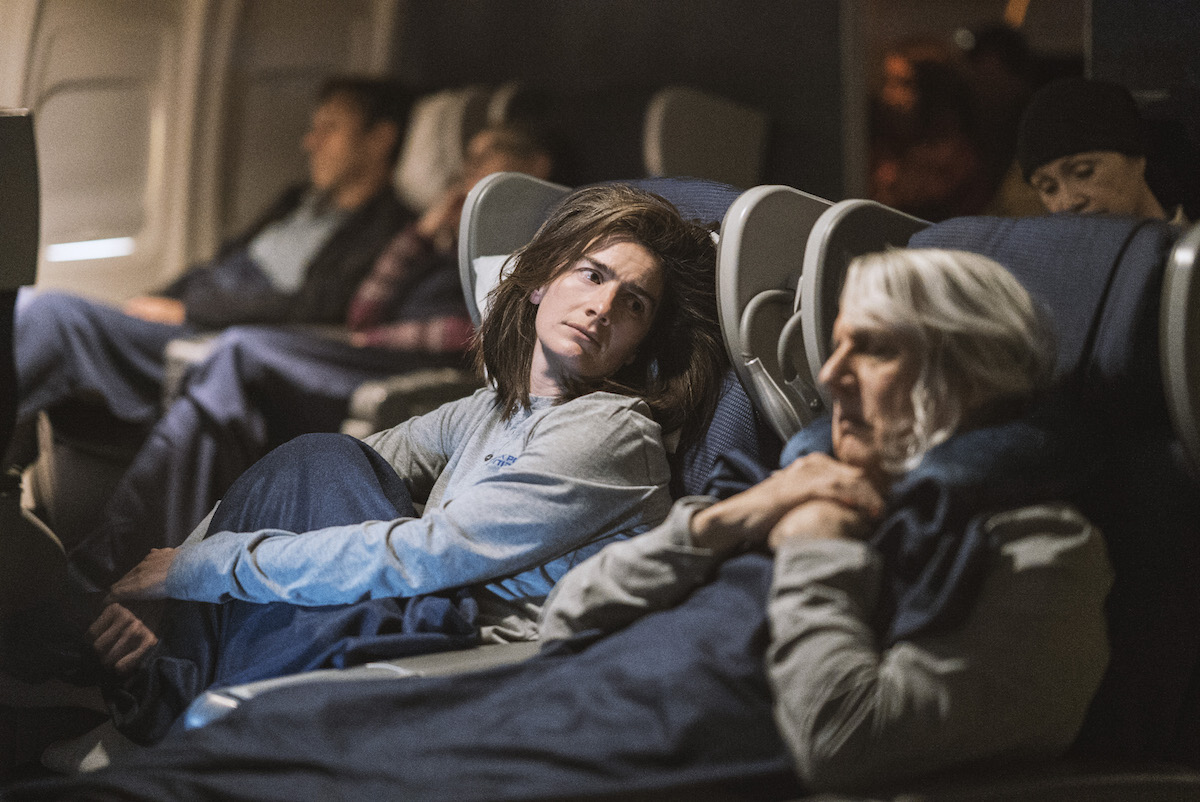 Quickly, Maura learns that she shares a last name with an air conditioner salesman who starred in a series of commercials with an iconic jingle that seemingly the entire country remembers. Maura looks him up and knows right away who she's looking at — it's her father, who her mother had always told her was dead.
She reconnects with her father, Moshe Pfefferman, who is now wealthy and retired and offers to fly her entire family to Israel to meet "the Israel Pfeffermans" and see Israel. Moshe casually reveals to Maura that her Uncle Gershon, who died in the Holocaust, and her Aunt Gittel are actually the same person. Gittel was trans, just like Maura. There's always more to the Pfefferman story: no matter how much the family thinks they've figured out their lives, another layer is uncovered and new connections are revealed.
"I always thought I was alone," Maura says.
Her heart is breaking and growing with this revelation. Being trans is in her blood, she's more like a Pfefferman than ever before. At the same time, her trans ancestor is dead, and was dead before she was born, and had been erased from her family history for her entire life. She had a trans family but didn't know about it until now.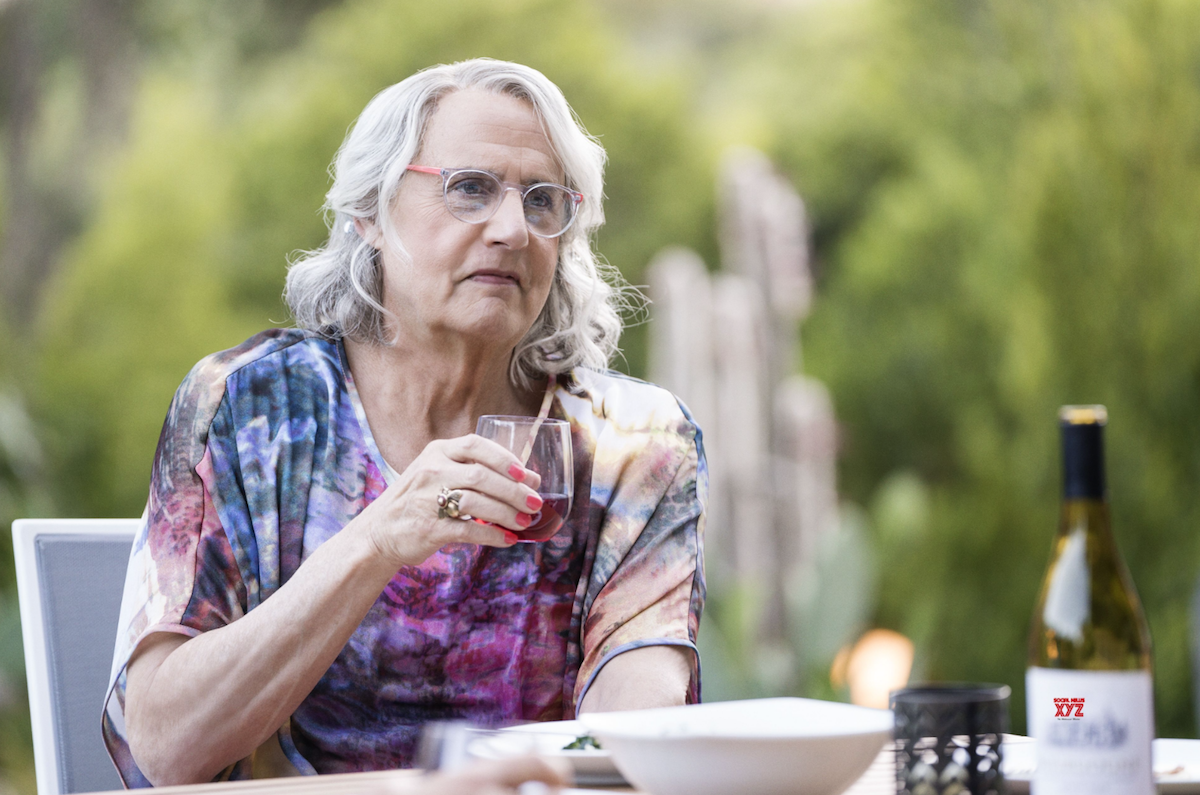 While nearly the entire season focuses on the Pfeffermans, we also get to see some revelations about Davina's life. Within the show, Maura learns how devastating the erasure of trans history can be when she finds out about Gittel. Outside of the show, Solloway and the trans people in the cast and crew — Alexandra Billings, Rhys Ernst, Zackary Drucker, Our Lady J and many more — know it's important to remember and recognize this undocumented history. In previous seasons they've shown this history through flashbacks to the crossdresser camp Maura went to when she was younger and visits to the Hirschfeld Institute in Germany. This time they go into Davina's past as a pageant queen.
In the present tense, Davina has escaped her toxic relationship with Sal and is staying at Maura's house. In the masterful episode "Born Again," she's invited her friends, played by trans women Valerie Spencer and Candis Cayne, to the pool, where they commiserate over the sacrifices they've made to survive and the relationships they've compromised on in order to feel some level of safety or comfort. This has come harder to them than it has for the cis characters in the show. Davina tells her friends how she contracted HIV from a much older man when she was just 16 who would force her to have sex with him in return for a place to live and money for taxis to the Queen Mary, a gay bar where we meet the people who actually helped Davina to find the safety and consistency she was looking for. Jaime Navarro plays young Davina with a profound sadness and weariness. She's sixteen, but she's been living like this too long. She finds relief and love in other queens, played by Trace Lysette and Rain Valdez, who help her with her wig and makeup and help her to not feel alone.  Ballrooms and Pageants are where many, many trans women have found their family for decades. Transparent is paying homage to this. The people behind the show know that without these pageants, there wouldn't be Alexandra Billings or the trans community as we know it today. These pageants gave birth to this show. They are trans history and as long as Transparent is around, they will not be erased.

While on a bus tour of Israel with Moshe, Sarah and Len ask to stop at what turns out to be a settlement on the West Bank. They've been dating Lyla, played by Alia Shawkat, and her mother, named Hadar, lives there, and Lyla asked them to deliver a gift to her mother. As the Pfeffermans wait outside for this exchange to be over, they start bickering. Hadar's name leads to a discussion of Hagar the Horrible and Hagar from the Torah. Shelly starts to explain how "Sarah and Hagar were both Abraham's lovers, Sarah begot Isaac, and he was the father of the Jews, Hager begot Ishmael and he was the father of Islam." Josh and Bryna interrupt her and say "Mom, you have zero facts correct in this whole situation."
Earlier in the season we saw young Maura praying to God that if Ali is ok after a complication during birth, she'll "stop the dressing and the lying and the hiding." She promises that she'll stay and "be a good father." This feels like a parallel to the story of Sarah and Hagar, where Sarah and Abraham were supposed to have children, but when it looked like that might not happen, Sarah tried to make a deal where she gave her servant Hagar to Abraham to give birth instead of her. But God had other plans. Sarah and Abraham's family was destined to be a specific way and Maura and Shelly's family was destined to be a specific way and there was nothing Maura or Sarah could do about it.
In the same conversation where Shelly says "Sarah begot Isaac," Maura is talking with Ali, who has been agitated and on edge for most of the trip. Some of that is due to her fury over the Israeli occupation of Palestine, which she was ignorant about prior to meeting actual Palestinians and allies on her first day in Israel. But Maura knows that's not the only thing going on with her daughter. Maura sees her for who she is, she sees parts of herself in her daughter and she sees the trauma that she faced as a closeted trans person in her child.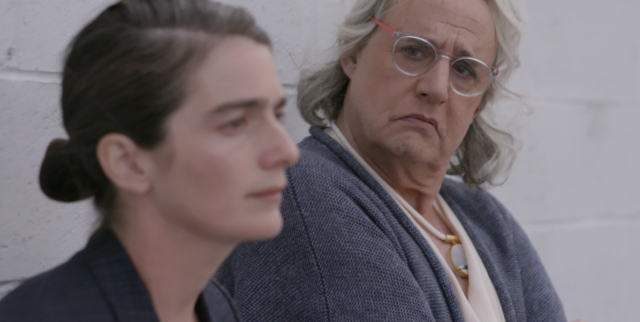 "I just don't feel good in my body," Ali tells her mother, "I don't feel… in my body." Maura gives Ali her blessing to leave the family trip in order to find whatever she's looking for, and even to stay behind when everybody else returns to California. Maura never got a chance to connect with the trans person in her family who came before her, she never got the chance to get advice or empathy from or seek communion with Gettel. She won't let that happen to Ali. She's here for Ali and will make sure that Ali knows that. Just as Sarah begat Isaac, it's as if Gittel begat Maura and Maura begat Ali.
Josh, too, discovers a new connection within his family when Shelly tells the family that she was molested as a child, which is when her anorexia began developing. Throughout the season Josh been going to Sex Addicts meetings, trying to come to terms with the abuse he faced as a teen, which he often holds his parents responsible for as they basically paid his rapist to be his friend.
Josh and Shelley, who've been at odds for most of the season due to Shelly's lack of boundaries and general pushiness, come together in a beautiful scene where he gives her the courage to float in the water of the Dead Sea. Josh looks at his mother and sees that she's lived with this trauma her entire life. But he realizes that she's lived. And from this he gets the courage to know he'll be able to live his life just as his mother did, and he'll be able to heal from his trauma, even though it will always be a part of him.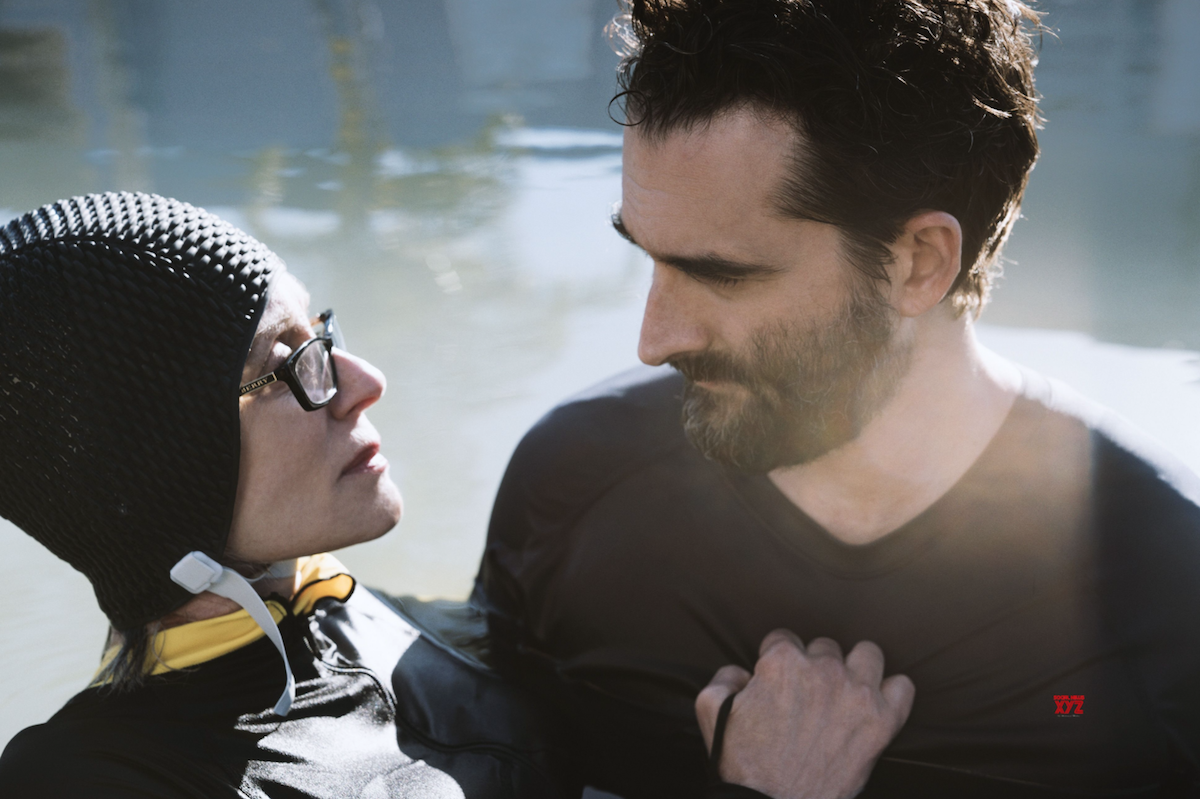 The family is finally starting to come together. This is emphasized by Maura floating in the dead sea with her sister, looking at Moshe on the shore, saying "we may have been bad mothers, but we fucking stayed." They aren't perfect, and sometimes they're terrible people, but in the end, they love each other and as adults are finding ways to reconcile what went wrong when the kids were still kids. This is the heart of the show.
Maura hints to the family about what Ali's going through, and smiles telling them about Gittel. "I think it runs in the family," Maura says. Sarah, smiling real big herself, names it: "Wait! Wait a second! She's a they! She's gender non conforming, like non-binary, androgynous, she's gonna be a they! She's gonna be a they!" There's joy in that moment that we haven't seen with this family before, as they've generally reacted with resentment or anger whenever any other family member reveals something new or different about themselves. Of Ali's gender, Jill Soloway told Vulture, "we got close to giving [Ali] the 'they' pronouns at the end when the family was talking about it, so maybe season five we're going to start saying they for Ali. But we finished season four, and she's still using she pronouns. And she might have a name change."
Throughout it all, we have Jesus Christ Superstar, Andrew Lloyd Webber's rock opera, a soundtrack that has been present in the Pfefferman family mythology forever. They hum it in cabs, sing it on the bus, during picnics, and remember it in flashbacks. Jesus Christ Superstar sees a man wandering the desert of the Holy Land with his chosen family, making it an apt backdrop to this family's struggle to get along and find their way in the world. They don't know all the lyrics and instead sing a short section or just repeat parts of the songs over and over and over and over. Their repeated refrains become magical spells that unite the family and combine their hearts and souls into one. There's a visceral, soul-deep feeling to these scenes, they seem supernatural and mystic, almost as if the characters entering ecstatic states.
This leads to the finale, and the final scene is easily one of my favorites in the entire series. Maura, Davina, Shelly and Maura's boyfriend Donald are sitting outside the Pfefferman house relaxing and bonding. After Maura tells Donald and Davina that the family sang Jesus Christ Superstar their whole time in Israel, Donald starts singing "Sleep and I shall soothe you, calm you and anoint you, myrrh for your hot forehead, oh, then you'll feel happy." Maura's expressed some reservations about Donald because he doesn't seem to be as devoted to books and intellectual pursuits as Maura is, but his familiarity with this beloved musical becomes, in that moment, a source of creative connection, a shared mythology.
Donald transports everyone at the table, and all the other Pfefferman children around the world to the same place, and as the table sings "Close your eyes, close your eyes and relax think of nothing tonight," we understand how much Ali, Josh and Sarah have on their minds and how much everything is not alright. Donald sits with his chosen family and sings "everything's alright yes, everything's fine" in as if putting that out into the world will make it so. And maybe, at least at the table outside the Pfefferman's home, it does.
---
Look out for more writing from Autostraddle on Season Four of Transparent in the weeks to come.